Hi there!
Thanks for spending some time on my site, and for your interest! Hopefully you've read the About page, so you know a little more about this blog and what it can offer you.
If you want to find out a little more about myself and why I ended up creating this site, then look no further!
After finishing sixth form (aka high school) in 2010, I packed my bags and headed off on my long awaited gap year. The first adventure was a road trip through France and Spain to Benicassim Festival, a liberating and wild two weeks where we met friends for life.
Although we arrived home in one piece, our car did not. We turned up to immigration with the front bumper wedged between us inside the car, after having run over a poor wild deer on the French autoroute north of Lyon..
Following this, my friend Astrid and I headed off to South East Asia for our first backpacking trip. Our adventure was totally unplanned and we didn't even do much research. We kept asking other travellers as went along and took personal recommendations. And honestly, I have never had fun like it. With no mobile phones or 3G, everything was a wild adventure and it was the most free I have ever felt.
And what a life-changing experience it was. Plus, it was the start of a lifelong love for the region – a part of the world that just feels like home. I've been all around Asia now, so you'll find plenty of guides covering Thailand, Laos, Bali, Sri Lanka and the Philippines.
For the remainder of my gap year, I spent the time earning funds. I picked up several jobs in Brighton at pubs, bars and clubs, before making the terrible decision to move to Paris and work at Disneyland. That was the WORST job ever.
Fast forward ten years, I have a degree in International Politics from the University of Leeds, and have since lived in both Ghana and Australia. I went to university (U. of Ghana and Monash) in both of these places as part of 19 months of study abroad.
This was the very best period of my life so far, and has had a huge role shaping me into the person I am today. Cliché but true..
After I graduated, I spent a little time travelling again in places such as China, before working out what to do with the rest of my life. 
Having dreamed of a career with the UN, I realised after several internships that I really didn't want to do this.
I spent a few months being slightly lost and wondering what to do and where to go. It wasn't an easy period for someone who has seemingly always known what they wanted to do and wanted to be, and my mental health suffered a bit. I wrote a long blog post on this period of time which you can read here. I penned my thoughts, realising this could be of use to others following graduation.
This period of uncertainty ended up being the catalyst for starting this blog in 2017. Now I am following a passion and am so happy to be a part of the amazing global travel blogging community too.
Today, I work full time in London and live in a leafy corner of South East London by the river with my partner. When I'm not travelling, I love relaxing with my pup and embracing London life!
Recent Travels
2016
In 2016, during this period of uncertainty I still managed a couple of shorter European breaks. I visited Copenhagen during Spring which was my first trip to Scandinavia. Then, I headed to Norway in late August to hike the beautiful route to Trolltunga, something I highly recommend doing at least once in your lifetime. I also went to Edinburgh and Nuremberg in Germany for the Christmas Markets – my first time in Scotland and in Germany!
2017
In 2017, I spent the first few weeks of the year exploring the Philippines, one of my favourite countries in the world. It was so nice to go back, but also scary to see the pace at which tourism was developing. I hopped between Manila, El Nido, Boracay and Bohol. I learnt how to kitesurf in Boracay and stayed at an amazing bee farm in Bohol!
I also visited Venice for the first time, as well as spending three weeks travelling around Morocco in April. It was awesome! We managed to take in Rabat, Fes, Chefchaouen, Marrakech, Essaouira and Taghazout. We rode camels into the Sahara Desert, went hiking in the Rif Mountains and jumping in the refreshing water at Paradise Valley. And of course, we splashed out with a day visit to La Mamounia.
Later in the summer, I headed to Turkey on a solo adventure. Using just public transport, I visited the Roman ruins at Ephesus, swum in the magical pools at Pamukkale, enjoyed the beach in Bodrum, explored the capital Istanbul and sailed the Turquoise Coast on a traditional gulet boat. A life highlight was also heading to Cappadocia and staying in a real cave hotel!
Towards the end of 2017, I finally visited Budapest – my first trip to Eastern Europe – before spending a delightful Christmas in Thailand and Laos. Here, we spent the days enjoying paradise beaches and meeting elephants at Mandalao in Luang Prabang.
2018
2018 started with a bang with an epic trip to my favourite US city, Miami. A fabulous break from the cold London winter. A little later in April, I headed to Bali with a friend for a week of mostly beach clubs and eating!
Towards the end of August, my partner and I enjoyed an epic road trip from Dubrovnik in Croatia to Lake Bled in Slovenia. We also enjoyed an incredible few nights glamping on a private island too – epic!
Shortly after, I embarked on another road trip – this time through Jordan taking in the best of the country. We started in Petra, which was incredible, before heading on to Wadi Rum and the Dead Sea. I couldn't believe what an adventure we had in just 8 days!
Finally, at the end of 2018, my partner and I headed back to his home country of South Africa for a series of weddings. It ended being the adventure of a lifetime. We started in Cape Town, one of my favourite places in the world.
From visiting Robben Island and Langa Township to better understand South African history and culture, to eating our way around Cape Town, we had an awesome week there. We also did quite a few day trips from Cape Town, such as drive the Cape Peninsula route and to the beautiful wine farms.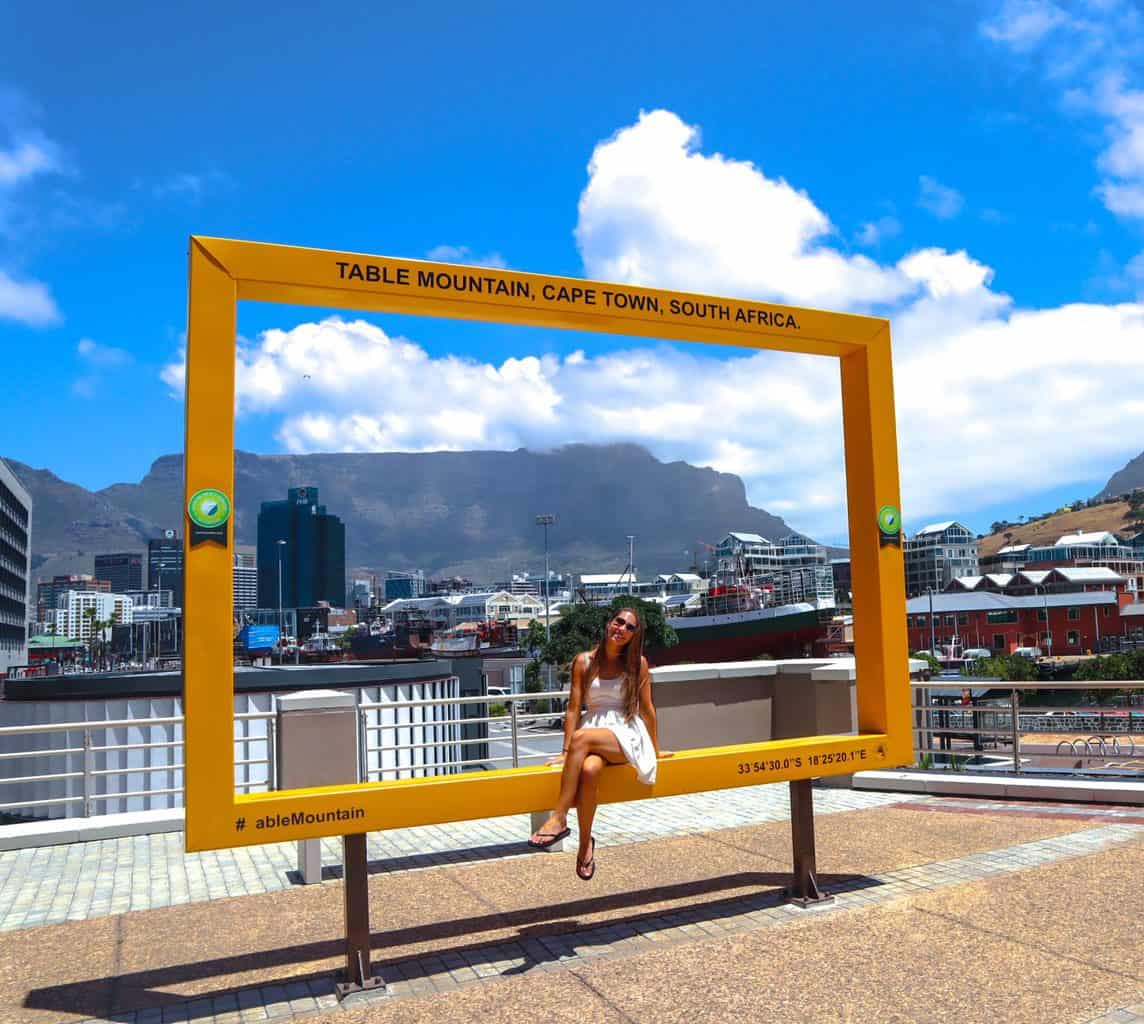 2019
In 2019, we chose to do fewer trips. We started with an epic Sri Lanka adventure in April, although we were there during the terrible terrorist attacks. We decided to stay for the full duration of your trip and had an amazing time, sharing the collective grief with the local people. We hopped between various beach towns, went hiking in beautiful Ella and stayed at the magnificent Chena Huts by Uga Escapes near Yala National Park.
In September, we jetted off for an island hopping adventure around Greece. We included Athens, Santorini and Milos, and it was utterly magic. I would love to do a Greek trip every single year!
Finally, we went back to South Africa in November for another wedding. This time I combined this with a Southern Africa adventure with my family, which was incredible. From visiting Victoria Falls on the Zambia/Zimbabwe border to exploring Chobe National Park in Botswana, it was a magical week. We also flew directly from Zambia to Kruger National Park back in SA for a couple of days in the bush.
2020
And now 2020! Fortunately, my partner and I managed to sneak a trip to the East Coast of Australia in February and early March, just before the global lockdown.
Not long after we landed in London, the pandemic really took a hold of Europe and shortly after, we were told to stay at home indefinitely.
So whilst my other 2020 trips have been cancelled, I have instead become a dog mum and made the most of a 'new normal'!