Australia is a vast country. It's a country that's so big, you could fit about two thirds of Europe into its land mass. Australia is almost the same size as the whole of the USA. And unsurprisingly, the weather is hugely different across the country so knowing when the best time to visit Australia is key in planning your trip.
It's important to consider the weather for different times of year across the whole of Australia. Broadly speaking, the Australian summer (November to March) brings glorious sunny weather to the southern portion of Australia. However, the summer months means cyclones and sometimes devastating tropical rain further north.
So if you plan to visit several places in Australia, there may need to be some compromise. For example, accepting cooler and sometimes wetter weather in the south in July, but perfect sunny and dry weather in Queensland.
But to make things easier, I've written this detailed guide covering weather in each season in each state. I thought it makes the most sense to organise by season, and then covering each state with that section. Please make sure to use my table of contents to jump ahead, if helpful!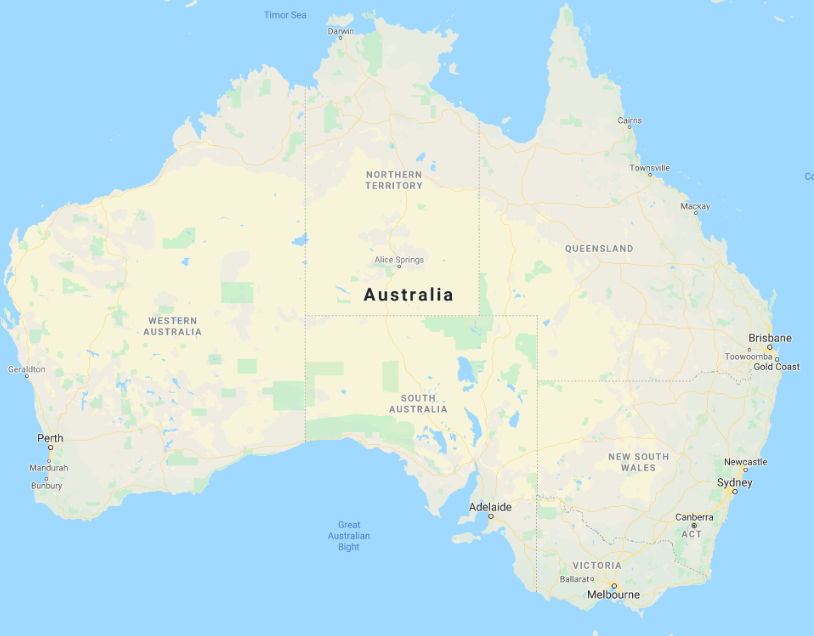 New South Wales
This is the oldest state in Australia, with the largest population and the country's biggest city, Sydney.
New South Wales is known for its stunning beaches, excellent hiking and world-class dining. Some of the best national parks in NSW include the Blue Mountains, Jervis Bay and of course, the Hunter Valley wine region.
November to February (Australian Summer)
November to February is the best time to visit Sydney and the rest of New South Wales. Days are often sunny, very warm and although there is scope for some rainfall, it's far less than during the winter months (July, for example). Crowds in Sydney can be huge, especially around December and January as holidaymakers around the world flock to the city. January is also prime holiday month for Australians, so coastal beach towns can be packed with locals too.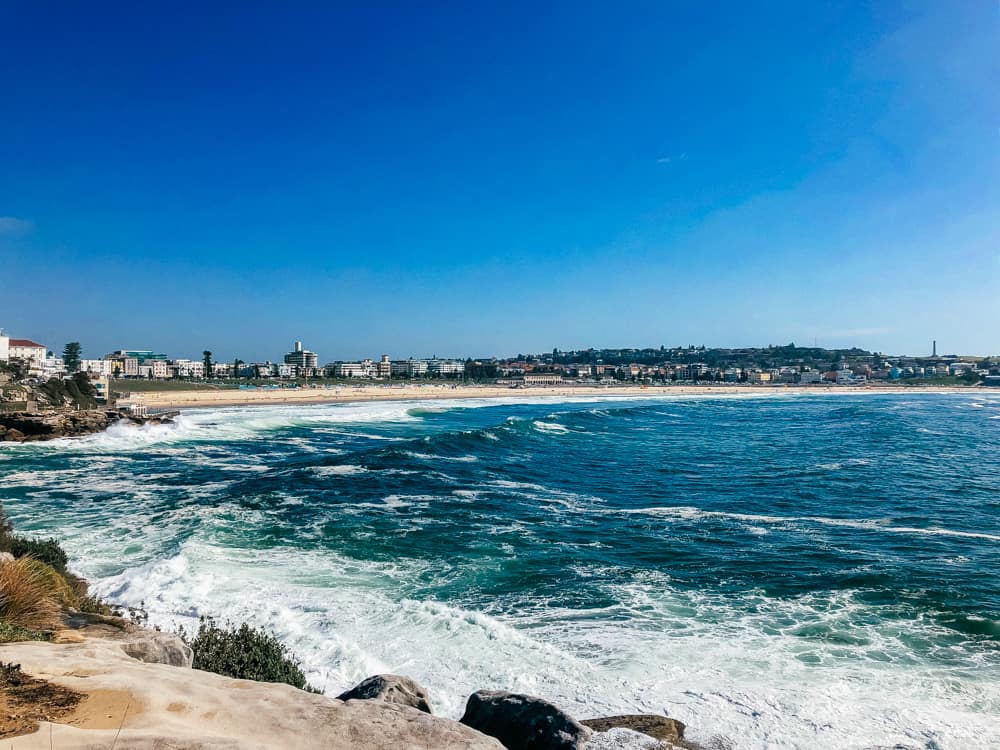 March to May (Australian Autumn)
These months can bring very pleasant, warm weather to Sydney and the rest of New South Wales. There is greater potential for cooler weather as the autumn months get closer to winter, but normally just meaning you need a jumper, not a coat. This is a popular time for countless foodie and harvest festivals in NSW.
June to August (Australian Winter)
The temperatures drop in NSW during these months, although along the coastline it is often still quite mild. The average temperature can range from 8c to 15c (48-58 degrees Fahrenheit). However, if you head to the Blue Mountains or the Snowy Mountains, you can find some very cool and crisp air. This makes for some lovely, cosy winter getaways.
It's also a great time for spotting humpback whales along the coast as they migrate north during these months.
September to November (Australian Spring)
The temperatures start warming up, but the humidity is less than the summer months. This is a great time for outdoor pursuits like hiking and sailing.
Victoria
Size-wise, Victoria is the smallest mainland state, but it is home to Australia's second largest city, Melbourne. Victoria is known for its beautiful national parks and hiking, for example at the Wilson Promontory and the Dandenong Ranges. Melbourne is also the heart of all Australian sport, with the city hosting tennis, cricket, Aussie rules football and rugby. It is also know for its world-class coffee shop scene and excellent food.
November to February (Australian Summer)
The summer months are by far the best time to visit Victoria. Melbourne can experience some extreme heat during these months, with some days topping 35c and 40c (100 degrees Fahrenheit plus). For example, the Australian Open tennis competition takes place in January. It often find itself struggling with scorching temperatures, with play sometimes being called off entirely.
March to May (Australian Autumn)
This is a beautiful time to visit Victoria, with the whole state experiencing an explosion of autumnal hues. You can find pretty autumn scenes across the region. It's well worth exploring further afield, such as along the Great Alpine Way towards the scenic town of Bright.
June to August (Australian Winter)
Winter is much cooler in Melbourne and wider Victoria. Temperatures can get as low as 10c (50 degrees Fahrenheit), which although not as cold as Europe, can feel perishing. The weather is changeable in Victoria all year long, but especially so in the winter months. Winter can be quite gloomy in Victoria.
Victoria also has some great ski resorts, such as Falls Creek, so this is a great time to get to the slopes!
September to November (Australian Spring)
Thankfully, the weather starts to warm up. It can vary greatly each day, with one day being as low as 12c and the next day 25c. I remember going skiing for my birthday at the start of September and two days later, enjoying a small heatwave at the beach in Melbourne.
Tasmania
This beautiful island, located around 150 miles south of mainland Australia is one of the lesser visited places in Australia. Its weather is similar to the UK or New England, with warmer summer months, and often rainy, overcast winter days. Tasmania receives some of the highest rainfall in Australia.
November to February (Australian Summer)
This is also the best time to visit Tasmania, with an increased possibility of experiencing sunny and dry days. The daily temperatures do not reach the extremes of Perth, Melbourne or even Sydney, but tend to sit between a comfortable 17c and 23c every day.
March to May (Australian Autumn)
Temperatures start to drop, and autumnal hues begin to appear in the trees and plants. The foliage can offer a dazzling display of autumnal colours to rival the famous Fall colours in New England in the USA.
June to August (Australian Winter)
Rainfall can significantly increase in Tasmania during the winter months, especially on the island's West Coast. The temperatures also drop, with a daily average of between 3c and 11c, which is rather chilly!
September to November (Australian Spring)
This is a beautiful time to visit Tasmania. The daily temperatures begin to rise, and rainfall and winds can be less. Tasmania comes to bloom, with all kinds of festivals across the island celebrating the best of the islands' produce and colourful blooms in spring.
Western Australia
WA is the largest state in Australia and home to the world's most isolated city Perth. This pretty city is the fourth largest in Australia. It is renowned for excellent food, spacious green parks and spectacular beaches, including the famous Rottnest Island. Its coastline stretches uninterrupted along the entire West Coast of Australia, and further inland is remote and wild desert.
November to February (Australian Summer)
The Australian summer is a brilliant time to visit Perth and the lower half of Western Australia. The temperatures can get rather hot in these months and there is very little rainfall to bring any respite. However, Perth receives a cooling sea breeze in the afternoon, affectionately known as the 'Freemantle Doctor'.
However, further north in WA it becomes increasingly humid and wet, and the climate is similar to Tropical Northern Queensland. The rainstorms can be quite extreme.
March to May (Australian Autumn)
Perth experiences sunny, warm days making this a great time to visit southern WA. Evening temperatures can be a little cooler, and there are occasional rainstorms.
June to August (Australian Winter)
During the winter months is when Perth and surrounds receives its greatest rainfall. However, temperatures are still comfortable and warm, and great for outdoor pursuits like hiking, fishing and sailing. It never snows in WA.
September to November (Australian Spring)
Temperatures begin rising across the state, but towards the northern half of WA, this also means increased stifling humidity. As with northern Queensland, as it heads towards summer rainy season, the weather builds up bringing a mugginess that can be stifling.
In Perth and the southern portion of WA, spring brings the parks and nature reserves alive. In fact, there are more than 12,000 types of wildflowers to be seen in WA!
Northern Territory
The Northern Territory is home to Darwin on the northern coastline, and Alice Springs. at the very heart of Australia. Often referred to as the Red Centre, Alice Springs is the gateway to Uluru, also known as 'Ayers Rock'.
Darwin is the gateway to Kakadu National Park, Arnhem Land and Litchfield National Park.
November to February (Australian Summer)
The Australian summer months bring extreme heat to Darwin and Alice Springs. Generally. So it can be advisable to avoid visiting in these months, as the humidity is very high, and there is a risk of huge, tropical thunderstorms.
I did my outback adventure in November, and although we didn't experience any flash thunderstorms, the heat was extreme. We were drenched in sweat all day long.
March to May (Australian Autumn)
As a transitional season, autumn is a great time to visit the entire territory, with hot daytime temperatures and warm nights.
June to August (Australian Winter)
This is a popular time to visit the Outback. Although it's worth noting that although daytime temperatures are warm and pleasant, the nights can be freezing. As you know, temperatures in the desert drop severely during the night and can make desert camping very cold.
September to November (Australian Spring)
As with autumn, this is generally a great time to visit Darwin and Alice springs. The days are warm, the nighttime temperature is comfortable, and risk of thunderstorms is low. Although there is a buildup towards mid-end November as it approaches summer months. However, there is an increased change of hail and dust storms during the spring months.
Queensland
This beautiful and varied state occupies a huge portion of the East Coast of Australia. In fact, the drive from Cairns in the north, to Brisbane in the south is one of the most popular road trips in Australia. Queensland is home to some of Australia's most iconic destinations. For example, the Great Barrier Reef, the Daintree Rainforest, the Whitsunday Islands and Fraser Island. Brisbane is its state capital and the third largest city in Australia.
November to February (Australian Summer)
The Australian summer brings very hot and humid days to Queensland particularly in the north towards Cairns. This tropical monsoonal starts building up in December and by January, the rains are mostly daily and can be torrential. The heavy rains can also make visibility poor in the Great Barrier Reef.
There is also a heightened risk of tropical cyclones which can completely ruin a trip to Queensland.
The months from December to April also mark stinger season in Queensland. This refers to the presence of tiny jellyfish in the sea which have a painful, and sometimes fatal, sting and should be avoided. Local companies often offer complimentary stinger suits, so guests who visit during this time can still snorkel or dive.
Unfortunately, the heavy rains further north in Queensland during this time can make some rainforest tracks inaccessible. It can also make activities like waterfall jumping and white water rafting too dangerous, as the current is too strong.
The tropical rains can make diving conditions more challenging, and visibility worse for seeing underwater life. It could be a real shame to visit the Great Barrier Reef and not be able to enjoy this fully.
March to May (Australian Autumn)
This is best time to visit Queensland, with April and May being particularly lovely in Brisbane and southern Queensland. During this time, the temperatures are comfortable, and humidity and rainfall are low.
June to August (Australian Winter)
This is also a great time to visit Queensland, particularly Cairns and Tropical North Queensland. The daytime temperature is very warm, with low humidity and little rainfall. The visibility in the Great Barrier Reef can be as much as 50m.
Further south towards Brisbane and the Gold Coast it is cooler, but still very pleasant. Rain is also low.
September to November (Australian Spring)
Like autumn, this is a great time to visit both Brisbane and Cairns. Rainfall is low, with warm and sunny days and often pleasant breezes.
So when should I plan my trip to Australia?
As you can see, it's very much subjective as to what your priorities are. If you're visiting with the goal of seeing the Great Barrier Reef, then perhaps visit in the Australian winter months. Then if you visit Melbourne or Sydney, you'll just have to prepare for cooler and potentially rain weather.
If your trip is focused on the East Coast, then May to August would be the best time. This also avoids stinger season completely. It would be slightly cooler in Brisbane, but you would still unlikely need a jumper or a jacket.
If you're visiting Australia for a longer period, you could spend the summer months exploring the south. From here, you could then head up the East Coast from April onwards.
Alternatively, you could do an East Coast road trip during September and October, before heading south for the better weather during the Australian summer.
On another note, if you're combining the East Coast of Australia with a trip to the Outback, then the best time would be spring or autumn.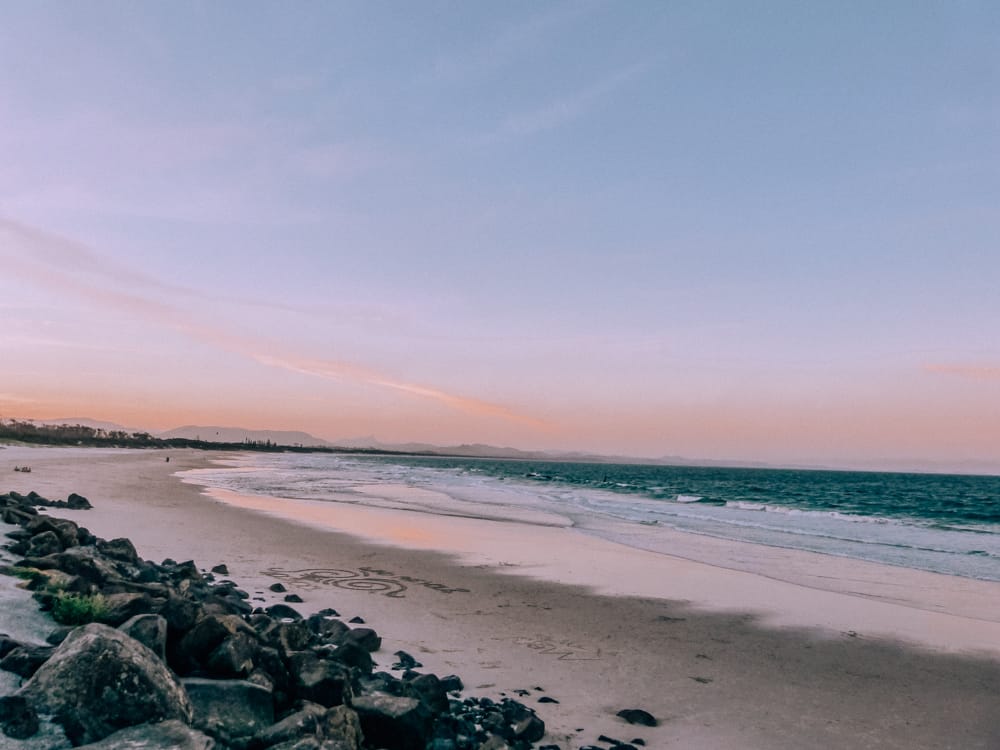 When to visit different parts of Australia
As you can see, the weather varies hugely across the whole country throughout the year. It's clear that the Australian summer months are the best time to visit Melbourne, Sydney and Tasmania. But as this brings heavy rains and risk cyclones to the northern half of Australia, you may have to compromise as to which destinations you visit.
I hope this climate guide is useful for you if you're planning a trip to beautiful Australia. If you're planning to travel the East Coast of Australia, then do make sure to check out my detailed road trip itinerary guide here.
For further Australia features, you may find the following useful: Whitsunday Islands, the best day trips from Cairns and a road trip from Cairns to Cape Tribulation.
If there's anything else I can share or answer for you, please do let me know in the comments below.
Wanna see more? Check my Instagram here, my Facebook here or my Twitter here!
Disclaimer: This guide to the best time to visit Australia is an independent guide. There was no involvement from any local companies or the tourist board.
Enjoyed my guide to the best time of year to visit Australia? Pin it!