Stretching south of Thailand, Malaysia is a somewhat underrated country in South East Asia. It's sometimes excluded from the well-trodden backpacking route covering Thailand, Laos, Vietnam and Cambodia, and often omitted for a twin-centre stay with Singapore. Travellers often head to the Philippines or Bali in Indonesia.
But people are missing something special in Malaysia. It's a safe, peaceful and seriously beautiful country, offering rainforests, gorgeous beaches and an upbeat, lively capital. There's wildlife abounds too – and Borneo, a destination well-known for its orangutans, is part of Malaysia too.
The country has been long-influenced by a unique blend of Malay, Chinese, Indian and European ethnic groups, all of which can be seen throughout Malaysia.
There is also a misconception that Malaysia is really expensive, compared to the known budget-friendly destinations in Thailand and Vietnam, for example. But I don't think that's the case – I think Malaysia is an affordable destination with a huge amount on offer.
So this Malaysia travel guide aims to cover everything you need to know before visiting. And if Malaysia wasn't on your radar, then it may well after this!
To ensure this guide is comprehensive and covers all the best things to do and places to visit in Malaysia, I've enlisted the help of some other travel bloggers. They've all shared their own contributions and favourite places to go, so read on to find out more!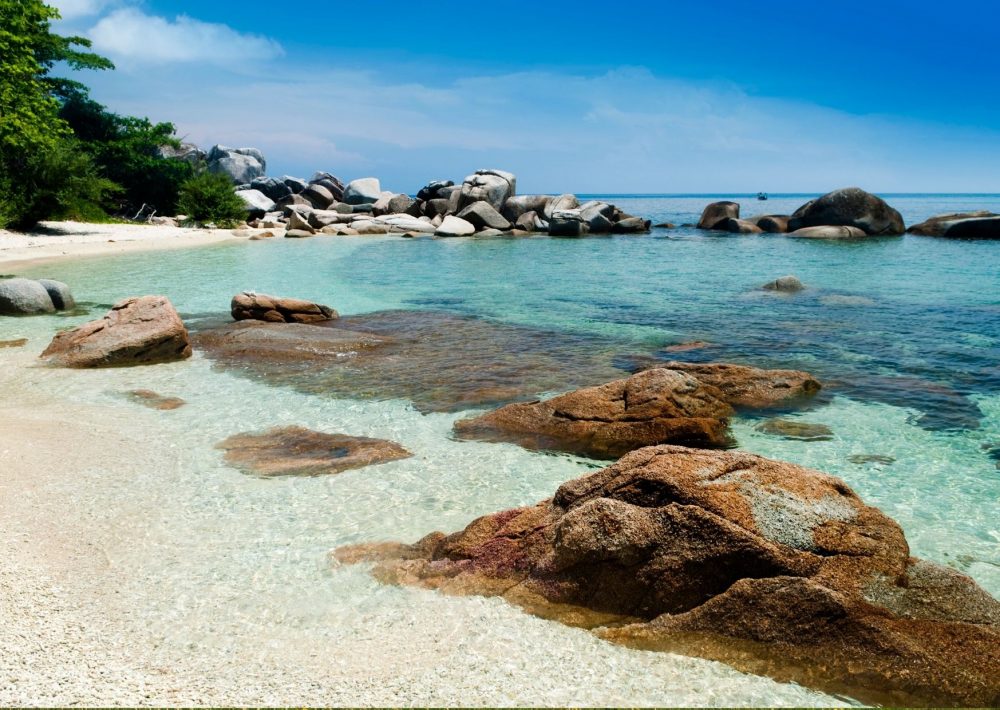 History of Malaysia
The history of Malaysia stretches far back. The first known arrival of Indian and Chinese settlers and traders was in the 1st century. It wasn't until the 1500s that Europeans began arrive and established trading ports. In 1786, the British Empire established its presence, and by 1826, they controlled large portions of the land. Later, the main areas of Borneo island known as Sabah and Sarawak also came under British rule, and in 1946, the Malay Peninsula, Sabah, Sarawak (and Singapore) all became a British colony. Singapore separated from Malaysia and became independent in 1965 (read more about this here), before Malaysia achieved independence in 1957.
Malaysia today is big on manufacturing, particularly for cars, as well as rubber, tin and petroleum oil and Malaysia exports these resources around the world. Good governance, together with strong economic policies has led the country to have one of the best economic records in Asia.
The economy of the Malay Peninsula and Borneo is also dependent on agriculture, logging and mining, as well as tourism. In fact, Borneo has strong ecotourism credentials with much emphasis on protecting its endemic species, including the Borneo orangutan.
Malaysia Travel Guide: Useful information
Malay Peninsula or Borneo?
The first thing to be really clear upon when planning a trip to Malaysia is its geographical location. The Malay Peninsula stretches south from Thailand, to the very tip, which is now occupied by the island city-state of Singapore.
It is home to the capital city, Kuala Lumpur, as well as vast stretches of rainforest, pristine beaches, idyllic islands and coastal towns.
Then to the east of the Malay Peninsula and across the South China Sea is the island of Borneo, the third largest island in the world.
Borneo is occupied by three countries and interestingly, it is the only island in the world where this is the case. The countries on Borneo include the tiny nation of Brunei, Indonesia, which occupies around two thirds, and Malaysia which occupies the northern part.
Malaysian Borneo is split into two large states – Sabah and Sarawak, and the largest cities are Kuching and Kota Kinabalu. Borneo is most famous for its rainforest and its many endemic species. The Borneo rainforest is around 140 million years old (one of the oldest in the world). It's home to one of the last remaining habitats for orangutans on earth. Make sure to read my detailed guide on where to see orangutans in Borneo here.
Typically, as Borneo has so much to offer alone, travellers often visit just here as a standalone trip. And it's common to also visit the Malay Peninsula as a single desination too, but they could easily be combined into one excellent trip. Flights between Kuala Lumpur and both Kuching and Kota Kinabalu make it very straight forward.
How to get to Malaysia
The main arrival point in Malaysia is its capital city, Kuala Lumpur. Many international airlines fly here, including British Airways and Malaysian Airlines direct from London. Emirates, Qatar, Etihad, Thai, Hong Kong Airlines are just some of the many carriers who also fly to Kuala Lumpur with a stopover. There are also some international flights directly into Penang, on airlines such as Emirates too.
With its convenient position between Thailand and Singapore, Malaysia is also a popular country to take the train through. Bangkok to Singapore is an amazing journey, and you can take one of two routes through Malaysia: either the Main Line, or the the Jungle Line.
The entire route from Singapore, through Malaysia, to Bangkok takes just 48 hours. But of course, I recommend using the epic journey to stop in Malaysia. You can stop off anywhere en route as long as you like, or course just do a segment such as Singapore to Kuala Lumpur or Penang. You can find everything you need to know about travelling into Malaysia by train here on Seat61.
Most people take the Main Line route (Singapore, KL, Penang and Bangkok) but there's also the Jungle route. I've also taken this and found it to be such adventure! This route starts in Singapore, goes through Kuala Lumpur and finishes at Khota Bharu, which makes it a great option to travel to the paradise Perhentian Islands. It is also a great way to get to some of the rainforest areas of Malaysia such as Tanah Merah. From Khota Bharu, you continue northwards to Bangkok too.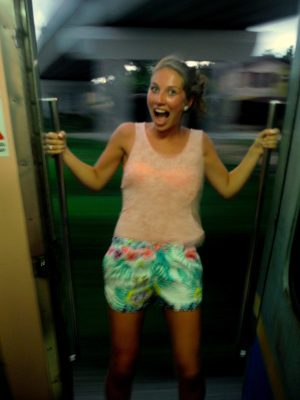 Finally, buses also travel from Singapore and destinations around Thailand into Malaysia, making for a low cost, but slower option.
Malaysia visas
Malaysia has a fairly simple visa situation.
Many nationalities around the world are eligible for visa-free entry into Malaysia, but for various lengths of tine. For example, all citizens from the EU, Canada, UAE, UK, US, South Africa, Australia, New Zealand, Brazil can receive visa-free entry for 90 days.
Another 98 countries can receive visa-free entry for 30 days.
Examples of some of the countries who need a visa to enter Malaysia include Hong Kong, Ghana, Colombia, Sri Lanka, Nepal, Taiwan and China. However, many of these are eligible to apply for an e-visa in advance of arriving.
How to get around Malaysia?
As you may have gathered, Peninsula Malaysia has an excellent train network connecting all major cities, as well as many smaller stops. In fact, there is more than 1.8km of railway track across the Malay Peninsula. Trains are an efficient and affordable way to explore, and there are plenty of overnight sleeper trains for longer journeys too.
Roads are also excellent in Peninsula Malaysia, which modern and well-maintained highways making the country easily navigable.
Finally, travelling by boat is another option for certain routes, and is a pleasant way to arrive on islands such as Langkawi, Penang or the Perhentian Islands.
There's over 100 domestic airports in Malaysia too. But in the interest of the planet and exploring the country at ground level, I recommend taking the train.
Travelling around Kuala Lumpur is particularly straight forward. There are several rail services, an MRT (Mass Rapid Transit system) and lots of buses. You can get a Touch 'n Go which you can top up for use on the while transport network.
If you travel to Borneo, you will of course need to fly. The best airlines connecting Peninsula Malaysia and Borneo are Malaysia Airlines, Air Asia and Malindo Air. Travelling by ferry between Peninsula Malaysia is possible, but very slow, expensive and inconvenient. Few travellers would opt for this route.
Borneo is harder to get around than the rest of Malaysia due the dense rainforest, extensive river network and huge mountain ranges. It's a completely different experience, especially as roads can be completely flooded during the monsoon season.
One of the best ways to get around Borneo is actually to fly. Although the flight times can be very short, it can be significantly quicker than driving.
When is the best time to go to Malaysia?
Malaysia is hot, humid and tropical year-round but it does experience monsoonal seasons, which means torrential afternoon downpours. Like Thailand though, the weather can vary each side of the peninsula – and Borneo's weather is completely different entirely!
Visiting the east side of the peninsula (Penang and Langkawi) is best from around April to October when it's driest, but still hot and humid. However, this side sees its heaviest rains from November to February.
The west side of the peninsula (Perhentian Islands) is driest between November and February but wettest April through October. I've been to the Perhentian Islands in July, and although it wasn't bright sunshine every day, it didn't rain torrential or impact our trip at all.
The best time to visit Borneo is from May to September, when the weather is dry and sunny. Diving is excellent off Borneo's coast so visiting in this time means you'll have the best visbility too.
Visiting Borneo in the wet season (December to February) can mean exceptionally heavy rains and humid weather, which could have a big impact on your trip.
Currency
Malaysia uses the Ringgit, with banknotes coming in 1, 5, 10, 20 and 100. In late 2020, the exchange rate was around 5.5 Malaysian Ringgit for £1 (or 4 Ringgit to USD $1).
Budget
As mentioned before, typically visitors to Malaysia find it a little more expensive than its South East Asia counterparts, such as Cambodia or Laos. But it's definitely less expensive than Singapore.
Accommodation
Dorm rooms are around 24 MYR (£4.50/USD $6) and a private room in a hostel is around 61 MYR (£11/USD $15). For mid-range stays away the lively hostels, you'll be looking at closer to 122 MYR (£22/USD $30).
Even luxury hotels aren't extortionate in Malaysia. But resorts stays somewhere like Langkawi or Penang nearer 812 MYR (£150/USD $200) per night.
Food
As always, eating street food will always be the most economical way to dine in Malaysia. But the street food offerings across the country are excellent and you'll be able to have a full-blown feast at a market for less than 32 MYR (£6/USD $8).
In tourist restaurants you can expect to pay around 61 MYR (£11/USD $15) per person. And for fancier meals, you are looking upwards of around 143 MYR (£26/USD $35) per person. Which is still not too bad if you're going to have a treat meal!
Transport
Getting around Malaysia is definitely more expensive than other countries in South East Asia, but it's still reasonable. You very much get what you pay for, with more comfortable trains and buses being a little steeper.
That being said, booking ahead for domestic flights from Kuala Lumpur can see some very low prices – as low as 73 MYR (£13.50/USD $18) each way.
Activities
These can really vary price, but as certain places have restrictions on visitor numbers – mostly places in Borneo, it means you will need to join a proper tour group to visit.
This is applicable for example to Sipadan Island and Mount Kinabalu for example, and tours for these can be over 1100 MYR (£200/USD $265). That being said, hiking in the rainforest, exploring the street art or historical buildings around Malaysia, or enjoying barefoot paradise are very low cost, or free!
The Best Places to Visit in Malaysia
So let's crack on with the guide. It covers all the best places to visit across both Peninsula Malaysia and the island of Borneo. For ease, I have separated this two sections. Then within each, I have organised the areas into cities and towns, islands and outdoor adventures.
Malay Peninsula (Mainland)
Larger Towns and Cities
Kuala Lumpur
Contributed by Sharon from diveintomalaysia.com
If there is one place you absolutely have to visit in Malaysia, it's Kuala Lumpur.
The capital and biggest city in the country, it has so much to offer tourists. It's also the easiest place to visit thanks to its major airport and its central location within peninsular Malaysia making onward travel easy.
Kuala Lumpur is packed full of interesting and iconic attractions. The first place to visit is the iconic Petronas Twin Towers, the tallest in the world. It's possible to visit the 86th floor observation deck and walk between the towers on the 41st floor. The surrounding KLCC (Kuala Lumpur City Centre) Park is also worth a visit.
Next up is Merdeka Square, the place where the Malaysian flag was raised for the first time as Malaysia became independent from the British. Nearby is Jamek Mosque, the oldest Islamic place of worship in Kuala Lumpur. Learn more about Malaysia's interesting history at the National Museum and visit the National Mosque.
For a different type of attraction, visit Kuala Lumpur Forest Eco Park in the heart of the city. Here is a slice of the jungle from when KL used to be surrounded by rainforest, and there's an awesome canopy walk from which you can see the rainforest and wildlife.
Kuala Lumpur is also a melting pot of Malay, Chinese and Indian cultures so make sure to visit Little India and Chinatown as well. These two vibrant enclaves are bursting with flavour and energy.
There is so much to see and do in Kuala Lumpur that you won't regret a visit here, it's definitely one of the best places to visit in Malaysia. Find more things you can do for the perfect trip to Kuala Lumpur here.
Jalan Olor Street Food Market
Most visitors to Kuala Lumpur, like moths to a flame, will be drawn to the rather magnificent Petronas Twin Towers.
But, for the food obsessed traveller, it is more likely to be a visit to Jalan Alor, a huge eating mecca for both tourists and locals alike.
Located just off the central Bukit Bintang stretch, Jalan Alor is also easy to find and reach in Kuala Lumpur's city centre. It is a massive street food street with tens of restaurants, hundreds of menus, and probably thousands of different dishes and food items to choose from, making it the ideal introduction to Malaysian food.
The restaurants offer primarily traditional Chinese and Malay staples and fare. But there are also unusual specialities including frogs, and turtles, and ever tried stingray?
So it is also for the more adventurous of eaters. Eating can be indoors although most visitors opt for outside where tables are set with plastic chairs. Dishes can be ordered from a variety of different restaurants meaning the options seem almost endless and a feast is inevitable.
Many of the restaurants are Chinese, meaning they don't need to follow the same Muslim/Halal restrictions which are found in the Malay, Indian and Mamak restaurants in Kuala Lumpur and Malaysia. This means if you fancy eating pork, and drinking alcohol, this is the place to come. And as a 24-hour food street market, there will be no hurry to leave!
Batu Caves
Alongside the Petronas Towers, one of the other most popular attractions to visit near Kuala Lumpur is the Batu Caves. These are a series of caves within limestone hills in the northern district of Gombak. These hills are home to some of the most famous and popular Hindu shrines in the world – outside of India. This temple complex is well worth visiting – not least now for its famous staircase too – which in 2018 was painted in bright colours and has become a very popular photo spot.
The easiest way to get to the Batu Caves is by train. It takes about 30 minutes from KL Sentral station to the Batu Caves station, and a one way ticket costs RM2.60 (approx 50p).
Where to stay in Kuala Lumpur
Kuala Lumpur has dozens of places to stay covering all budgets and types of trip. Plus, new hotels are opening up all the time.
The best budget hostels and guesthouses include:
Fancier hotels in Kuala Lumpur are surprisingly affordable, including well-known hotel brands. For example, there is the Hilton (from £41 per night), the Alila Bangsar (from £46 per night), the Shangri-La (from £67 per night) and Le Meridien (from £42 per night). These hotel chains are typically very expensive in other destinations.
For the most opulent stays in Kuala Lumpur, consider the St Regis (from £140 per night), the Banyan Tree KL (from £121 per night) and the Four Seasons Hotel Kuala Lumpur (from £124 per night).
Malacca
Contributed by Christina from travel2next.com
Malacca (or Melaka) is a small state in Malaysia with a rich history.
Its blend of colonial buildings, Chinese temples and mosques make it an attractive place to visit in Malaysia. The British, Dutch and Portuguese left a legacy of churches, forts and museums, which are fascinating to explore and well worth visiting.
And Bukit China has the largest Chinese graveyard outside China, as it is the burial ground of Malacca's sizeable Chinese community.
If you only have a short time, the top things to do in Malacca are to climb the hill to St Paul's Church and pay a visit to A Famosa Fort, which was built in 1511. The fort once occupied the entire hillside, but today only the gate of Porta de Santiago is left. Portuguese invader Alfonso de Albuquerque built the fort.
Other European architectural structures to admire are Christ Church and Stadhuys. This is a famous terracotta-red building beside the river that used to be occupied by Dutch officials. It's one of the oldest Dutch buildings in Asia and was constructed over the ruins of a Portuguese fort.
The food in Malacca is unique and tasty, so make sure you head to Jonker Street and try Nyonya cuisine (or Peranakan cuisine).
Ipoh
Contributed by Emily from wander-lush.org
The biggest city in Peninsula Malaysia's central Perak state, Ipoh is a must-see in Malaysia.
Iph is a bit of a hidden gem, but often gets compared to Penang's George Town. Ipoh has a similarly excellent hawker market scene, street art, cute laneways and five-foot ways, and a bucket load of heritage to discover. Plus, it's right on the doorstep of some of Malaysia's most pristine landscapes. Ipoh is a great base to explore jungles, caves, and the tea fields at Cameron Highlands, which are only a day-trip away.
Two or three full days is a good amount of time to see everything the city has to offer. The perfect Ipoh itinerary centres on strolling through the old town. Here you'll find gorgeous shophouses, stunning mosques, a collection of small museums, and a surplus of cafes. Malaysia's iconic 'white coffee' was born in Ipoh, and there are dozens of old-school coffee shops that specialise in the super-sweet, smooth brew. It's often served with Macau-style egg tarts, another Ipoh food specialty.
Don't miss the street art. The city boasts a series of large-scale murals by Lithuanian Ernest Zacharevic. This is the same painter responsible for Penang's famous street art. There are laneways painted from head to toe in colourful works by local artists and community groups. Venture beyond the city to visit the cave temples, vibrant and ornate facades nestled in the limestone formations and enveloped by thick forest and shimmering lakes.
Ipoh is an easy train ride away from KL or from Butterworth, making it a great place to stop off between the capital and Penang.
Island Paradise
The Perhentian Islands
Towards the north east of Peninsula Malaysia lies the stunning Perhentian Islands. Easily one of the best places to visit in Malaysia for an ultra laid-back trip.
There is the big island (Perhentian Besar) and small island (Perhentian Kecil), together with a splattering of tiny uninhabited paradise islands in the sea. More recently, they have been incorporated into the Pulau Redang National Marine Park in the Terengganu region. This means fishing is now strictly prohibited, even though once the islands uses to rely on fishing as the main source of income.
The islands are both relatively small, and there are no roads. stunning, white sand beaches are dotted around its circumference, and its interior is lush jungle. There are wooden boardwalks providing walkways from one side of the island to another. One thing to note, is that the jungle walkways often meaning come face-to-face with monitor lizards – which although harmless, do look like large crocodiles! You need flashlights if heading through the jungle after dark, if you say went for dinner at a different beach.
The diving is exceptional in the Perhentian Islands and is one the major draws. Exploring the underwater world, together with relaxing at the beach and exploring the jungle on criss-crossing paths are the main attractions in the Perhentian Islands. Don't expect a raft of activities and attractions – it's very laidback!
Langkawi
Contributed by Bec from wyldfamilytravel.com
If you want fun in the sun, gorgeous beaches, thrills and relaxation all rolled into one, then Langkawi is the perfect island for you!
Langkawi has the perfect mix of activities. You can spend the day on a jet ski touring the islands or you can ride the island cable car for epic views over the sea. Or if you prefer, you can relax on the beach with a book and a cocktail or catch an epic sunset that Langkawi is known for on an evening cruise.
Even if you are travelling in Langkawi with kids you will find plenty to do. There is a permanent 3D art exhibition and the beaches are shallow and calm for kids to swim in.
One thing that you cannot miss is the Langkawi Night market. It changes places every night to a different location around the island and is a popular, must-do attraction in itself. The food is also delicious and very cheap. But the only problem is that there are few places to sit at in some of the locations, so knowing how to eat on the run is a must!
Generally, Langkawi is a great destination year-round with activities mainly running without too much disruption from the rain. But during the rainy season, you do need to take care, especially with the increased presence of jellyfish in the sea. But lifeguards and tour guides will be able to advise.
Penang
Contributed by Emma from wanderlustandwetwipes.com
Still relatively unknown outside of Southeast Asia, Penang is a great secret island in Malaysia. It might not be well known, but there is plenty of different things to do for everyone. The two main places to stay are Batu Ferringhi and George Town. Some people choose one or the other, while others split their time in Penang between the two.
Batu Ferringhi is a very easy place to visit. There are good roads to get there, although the traffic can get heavy at peak times. And from here, it is easy to arrange taxis to wherever you need to go. The food is amazing on the whole island and ranges from local hawker market where you can eat for a few dollars to higher-end restaurants. The Batu Ferringhi hawker centre is particularly good.
There is an incredible amount to do in and around Batu Ferringhi. There are two water parks: Wet World Wild and ESCAPE AquaPark. Next to ESCAPE is the very cool Entopia Butterfly Farm. Penang's Botanic Gardens are nearby and, on the way, to or from Penang National Park you can visit the beautiful, if a little run-down Tropical Spice Garden. The highlights, however, are the stunning Penang National Park (currently only accessible by boat) and the Batu Ferringhi night market.
George Town
Contributed by Emma from emmajanexplores.com
The state of Penang is split between Penang Island and the Malaysian Peninsula. The island is home to Penang's gorgeous capital city George Town, one of the best places to visit in Malaysia.
The UNESCO World Heritage listed capital, George Town, is famous for colourful colonial-style buildings and incredible hawker food. It's also renowned for eclectic street art and beautiful nature at its doorstep.
The minute you arrive in George Town, it is immediately evident that this city is worlds away from Kuala Lumpur. The laid-back vibes are obvious, and the pace is slower – perhaps something to do with the thick humidity in the air. You'll likely catch sight of street vendors selling their wares and street chefs cooking up a storm.
Penang is truly a foodie's heaven. Don't be hesitant to try Penang's Hawker Food even though it may seem daunting. Walk into any of the major street food centres and head to where the locals are going – the dishes are bound to be fresh and mouth-wateringly good.
Also located in the city is the famous Blue House, the Cheong Fatt Tze Mansion. Here you can join a guided tour walks visitors through the incredible architecture and décor of a piece of living history. The house is also a hotel for those wanting a luxurious and historic stay.
Penang National Park
Contributed by Geena from beyondthebucketlist.co
No visit to Malaysia would be complete without a day spent in Penang National Park.
This tiny swath of jungle is the smallest national park in Malaysia, but it packs quite a punch. Over a hundred different species of fauna live in its thick jungle including endangered silver leaf monkeys, flying lemurs, and even leopard cats.
There are several trails to choose from that wind through the park to either "Monkey Beach" or "Turtle Beach". Even though Monkey Beach is infinitely more popular, the real gem of the park is Turtle Beach. The hike is a little longer but you'll pass one of the world's only meromictic lakes. This is where salt and freshwater layer atop one another instead of mixing. You will also have ample opportunities to spot wildlife.
There is also the turtle sanctuary that helps rehabilitate injured turtles and keep their eggs safe during laying season. And finally, if you're worried about the hike back you can instead opt to hire a boat from the beach to take you to the park entrance.
For backpackers looking to visit the national park my big travel tip is to take the bus. The bus is super cheap, air-conditioned, and regularly runs to & from the heart of George Town right to the park entrance.
Pangkor Island
Contributed by Cecilie from wowiwalkers.com
Pangkor is a gorgeous little Malaysian getaway island located only 5 hours away from Kuala Lumpur. If you are looking for a place where you can both spend leisure time on the beach and do some adventurous exploring, then Pangkor is the island for you.
There are so many things to do on Pangkor island. If you rent a scooter, you can go visit the most popular attractions. These include the beautiful floating mosque Masjid Al-Badr, the colourful and bewildering Fu Lin Kong temple, and the old fishermen's village.
You will find the best beach on the West side of the island. Coral beach is a great place to kick back with a book and an ice-cold drink. If you're looking for ocean adventures, you can also rent a kayak and go explore Pulau Giam, try out jet skis or hop on a banana boat with some friends.
But the best thing about Pangkor is that most of the island is still covered in jungle. So, if you want to experience some wildlife, you don't have to look far. It's common to spot monkeys and hornbills on a daily basis.
Pangkor island surely has something to offer for every kind of traveller. It's still rather unknown to foreign tourists, however the Malay people pilgrimage to Pangkor on their holidays and weekends. So, if you want Pangkor to yourself, make sure to avoid the Malay holiday and the weekends.
Pulau Tioman
Contributed by Lotte from phenomenalglobe.com
Located just off the southeast coast of Malaysia, you can find the beautiful tropical island Tioman, a must visit on your Malaysia itinerary. Tioman is a diver's paradise and a popular weekend getaway for Singaporeans as well as people from KL. Visit outside of the weekend however, and you have the island (almost) to yourself.
Covered by tropical rainforest and surrounded by amazing coral reefs, Tioman is a particularly great place to visit for outdoor enthusiasts and scuba divers.
Though if you prefer to relax on a beautiful beach while drinking a beer that's possible too. Tioman is one of the few places in Malaysia where you can buy cheap alcohol!
If you don't want to go scuba diving on Tioman Island but would like to explore the underwater world you can go snorkeling instead. There are plenty of tropical fish that can be seen in the shallow waters just a few metres from the beach. And if you are really lucky you may even spot a turtle!
The only way to get to Tioman is by boat, there are daily departures from Mersing and Tanjung Gemok. Departure times are dependent on the tide, tickets are 35RM one way (70RM for a return ticket).
Rainforest and Outdoor Adventures
Cameron Highlands
Contributed by Jessie from pocketwanderings.com
With rolling green hills and vast beautiful landscapes, Cameron Highlands is a must-visit destination in Malaysia. Known for its emerald tea plantations and lush gardens, there is plenty to see and do for the nature lover.
The area has a rich colonial history and the fertile hills were used to grow tea by the British. A tour of Boh Tea Plantation is certainly one for the itinerary, where you can learn how the tea is grown and harvested. The tour is followed by a chance to indulge in some cream tea while you admire the panoramic vistas across the plantations. Choose from an impressive range of teas and a delicious array of cakes.
Be sure to pay a visit to one of the many gardens or farms during your stay. From rose gardens and lavender gardens to strawberry farms and butterfly farms. Or for a spot of adventure, go for a trek through the jungle and seek out the Thompson Falls.
Another benefit of visiting the Cameron Highlands is that the temperature is significantly lower than other parts of Malaysia. It's the perfect excuse to escape the overbearing humidity for a cooler, calmer environment.
A couple of nights in the Cameron Highlands is enough to enjoy everything on offer. There are a number of accommodation options to suit all budgets, as well as plenty of local amenities and restaurants.
Tanah Rata
Contributed by Bilyana from owlovertheworld.com
Tanah Rata is the largest town in the Cameron Highlands area. And thanks to its elevated location at 1440m, the town is the perfect getaway from the steamy Malaysian weather.
Tanah Rata is best known as a base within the beautiful Cameron Highlands. It is also the starting point for many jungle treks in the highlands, and is renowned as a great destination for hiking in Malaysia. It's definitely a spot to include on your Malaysia itinerary!
Jungle treks from Tanah Rata are an amazing opportunity to get up close to some of the unique flora and fauna in the area, including some rare and endangered species.
In Tanah Rata town centre, you can find a large number of jungle trekking tours, but you can do it independently too. The closest trek to the heart of Tanah Rata is the Cameron Highlands Jungle Trekking Trail 3. This trail starts in the town and ends at Mount Berembun. Another scenic and popular hiking trail is the one to the Parit Fall. But make sure to also ask the locals for their recommendations.
Taman Negara
Contributed by Cassie from cassiethehag.com
Taman Negara, also known as the mainland jungle, is a great option to add to your route through Malaysia. It's also a good alternative to Malaysian Borneo if you don't have the time or funds to go further afield.
With 4323 sq km of jungle, most travellers will take a minibus or car to Tanah Rata, a small riverside village. One option for accommodation is the backpacker-friendly Wild Lodge, though there are many other options available. Here, you can also find some cheap restaurants and find out the many activities to do in the jungle. The entrance to the Taman Negara National Park is just across the river.
There are many free or cheap activities, such as boardwalk jungle hikes, the Bukit Teserak viewpoint, and the canopy walkway, which is over 500m long and 40m high. However, you can also take 2 day guided treks that take you deep into the jungle to stay overnight in a cave – perfect for real adventurers. You can also take relaxing boat rides to swim in secluded rivers, or night walks to spot the colourful giant insects. During your stay, you can expect to see macaques, buffalos and more. (There are some larger animals hiding in Taman Negara, but they'll probably be hiding!)
Borneo
Larger Cities and Towns
Kuching
Kuching is the capital of Sarawak and is a compact, bustling city with an interesting history. Its focal point is the Sarawak River, and taking a sampan to slowly head along the river gives a great opportunity to see daily life in the Malay villages lining its bank.
Back on land, the heart of Kuching is packed with ornate Chinese temples, well-preserved colonial-style architecture and a scenic waterfront. Its streets are narrow and busy, some of which are lined with Chinese lanterns and street food stalls.
Near to Kuching is Bako National Park, as well as the diverse mangrove ecosystem at Kuching Wetlands. There is also the Matang Wildlife Centre, home to rescued orangutans.
Another popular thing to do in Kuching to visit the traditional longhouses as either a day tour, or overnight stays. This is where the indigenous Iban people of Sarawak people live in communal 'longhouses'. The homes are wooden structures built on stilts. Every time another family arrives to join the community, the wooden structures are further elongated.
There are also plenty of unique local dishes to try in Kuching, and the best way to sample these is on a dawn to dusk food trail.
Kota Kinabalu
Contributed by Kenny from knycxjourneying.com
Located on the east side of Sabah, Kota Kinabalu the state capital and a popular holiday destination amongst both local and international travellers. It is a paradise with all kinds of outdoor activities. From pristine beaches, turquoise seawater, to rugged mountains and tiny islands – Kota Kinabalu's natural treasures are some of the best in Southeast Asia.
For those who like the ocean, the Sapi and Manukan Islands are only fifteen minutes away from the Jesselton Ferry Terminal. Make sure to enjoy some of the island activities, such activities as sea walking, banana boat riding, scuba diving, parasailing and jet skiing. Don't forget to experience the thrill of flying across the ocean on the Coral Flyer – it is the longest island zipline in the world. Mantanani Island is Kota Kinabalu's famous getaway, the clear water is perfect for diving and swimming.
For those who like the mountains, pack your bags and take a hike in Mount Kinabalu, the tallest in Southeast Asia. The hike usually requires at least 2 days to complete and hikers can experience a diverse flora and fauna. Stay overnight in a lodge at the peak and wake up early for the sunrise, the breathtaking view is simply unforgettable.
Back to the city, there is a vibrant food scene. Have a sip at the KK CIty Waterfront during sunset, then venture to Gaya Street for some delicious Malaysian cuisine like laksa, char siew, seafood, and bak kut teh.
Sandakan
Contributed by Sally from our3kidsvtheworld.com
Sandakan definitely wouldn't be considered mainstream for tourists visiting Malaysia. Sandakan is a city in the Malaysian state of Sabah, in the north east of Malaysia. Most people travel to Sandakan specifically to visit the Sepilok Orangutan Rehabiliation Centre and the Labuk Bay Proboscis Monkey Sanctuary. Both are endangered animals and the sanctuaries are doing great work towards the conservation of both species.
Sepilok Rehabilitation Centre is a safe refuge for orangutans that have been poached, been kept as pets or lost their home due to deforestation. Sepilok Rehab Centre releases them into the surrounding forest and once deemed well, will be released back into the wild. Also located on the same site is the Borneo Sun Bear Conservation Centre.
Native to Borneo, proboscis monkey are known for their large, prominent noses and this is the best place to learn all about this fascinating species. The Sanctuary is making great efforts to get them off the endangered list. It's definitely worth a visit.
Another thing to do in the area include a visit to see the turtles at Selingan Turtle Island. Although do note this may require you base yourself in Sandakan for a few days. The Sandakan Memorial Park is one of the most important historical sites in Sabah. The site used to be a Japanese prisoner-of-war camp during the Second World War. It has laid rest to rest 1,800 Australians and 600 British troops who were imprisoned in the camp. Only six Australians survived after they managed to escape.
Wildlife, Outdoor and Ecotourism Experiences
Sipadan Island
Submitted by Campbell and Alya from stingynomads.com
Borneo Malaysia has some of the most spectacular nature and unique animals to see on the planet. Diving and snorkelling around Sipadan island is the number one thing to do in Malaysia for diving enthusiasts.
Sipadan Island is often rated as one of the best places to dive in the world. The island is famous for its massive marine biodiversity. Surrounded by coral forming a solid wall dropping 300m deep, currents flowing past the reef bring different shark species, big pelagic fish and other marine creatures for an exciting, action packed wall dive. Divers are entertained on most dives by large green turtles, big schools of massive bumphead parrot fish and thousands of schooling big eye trevally.
At Barracuda Point, enormous schools of barracuda surround divers, sometimes forming a barracuda tornado. Sipadan is also fantastic for snorkelling with many of these marine creatures coming close enough to the surface for snorkellers to observe.
The Malaysian government took bold measures to protect this spectacular natural treasure. Since 2004 no-one is allowed on the island but divers with the necessary permits. All resorts were relocated to nearby islands and only 178 divers per day get permits to dive here from surrounding islands and this is policed and strictly enforced. Diving around Sipadan is very popular, so book your accommodation and diving from the nearby island Mabul ahead.
Kinabatangan River
Contributed by Lora from explorewithlora.com
Malaysia is full of amazing things to do but one adventure that you'll want to put on your bucket list is seeing wild orangutans.
To see orangutans in the wild you'll have to head to Borneo. There are a few national parks where you can see them here, but one of the best places is the Kinabatangan River. It's not only home to orangutans, but ten other primate species including the proboscis monkey. It's also home to over 50 mammals, including the adorable pygmy elephants. The best way to visit this area is to stay at an eco-lodge on the river, where the guides will take you out on daily river cruises and hikes to look for wildlife.
An overnight stay normally includes a two river cruises, with one in the morning and one in the late afternoon. You'll also be able to go on guided hikes and the stays are inclusive of all of your meals too.
Danam Valley
Contributed by James from travelcollecting.com
The Danum Valley Conservation Area is a 438 sq km reserve in the Sabah area of Borneo. It is home to 130-million-year-old virgin rainforest with the tallest tropical trees in the world. As a result, it has incredible biodiversity and is another of the best places in Borneo to see orangutans in the wild. It is also home to other primates such as red leaf monkeys, gibbons and macaques.
The only place to stay inside the conservation area is the Borneo Rainforest Lodge. This ecolodge has guided walking tours of the surrounding area, as well as a tree-top canopy walkway, where you will have good chances of seeing Rhinoceros Hornbills and dozens of other kinds of birds. Pygmy elephants also visit the valley on their annual migration.
The lodge also provides a guide night drive. Guests sit in the open back of a truck while an expert guide with a powerful spotlight finds shy nocturnal animals such as adorable big-eyed tarsiers and slow lorises. There are also plenty of animals that fly. From flying frogs, flying snakes and flying lizards to flying lemurs and giant flying squirrels, and you may see them all in Danum Valley. If you are really lucky, you may even spy the elusive cloud leopard.
Danum Valley is not easy to get to, or cheap to visit – but is well worth the effort to get there. Top tip: Take leech socks – leeches are common in the jungle. The best time to visit is during the dry season, from late March to early October.
Fireflies and the Proboscis Monkey, Kota Kinabalu
Contributed by Kirsten from sandinmycurls.com
If you are in Kota Kinabalu, one of the best things to do in Borneo is embark on an awesome river trip down the Kota Belud River. It's two wildlife extravaganzas in one!
The first half of the adventure is all about spotting the proboscis monkeys in their natural habitat. These monkeys are only found in Borneo and are some of the most unique looking primates on the planet. The males have huge pot bellies and long dangling noses that can grow up to 17cm long. The longer it is, the more attractive they are to the females who have little dainty turned up noses. It could be nose envy, but for these females, the bigger, the better!
The second half of the river trip is once darkness has fallen. You'll hop on board another boat with a guide and his trusty flashlight. However, the flashlight has a specific colour bulb that attracts tens of thousands of fireflies to it.
The bulb is the same color as the queen. As soon as the males see it illuminate, they are hypnotised. They think they are about to have some alone time with the queen, and they flock to the light and everyone on the boat. The male fireflies are everywhere like thousands of tiny little fairy lights.
Once the fireflies realise they've been duped, they fly back into the trees along the banks of the river. When the guide turns the flashlight back on, they do it all over again. And so, the evening trip down the river goes.
Baku National Park
Contributed by Nichola from familyhotelexpert.co.uk
Bako National Park is one of the must-visit destinations in Malaysia.
Situated in Sarawak in the northwest of Borneo, this is the region's oldest national park. This is somewhere you can certainly visit on your own, and many people do, but it's really best explored with a guide.
The whole park is teeming with wildlife and a guide can explain exactly what you're seeing and tell you more about the creatures that call Bako National Park home.
One of the top animals people travel here to see is the wonderful proboscis monkeys who swing from the treetops and can be heard calling out for one another. Some of the other key animals to look out for are monitor lizards, silver-leaf monkeys, long-tailed macaques and the beautiful bright blue soldier crabs.
The landscape here is very varied, from beaches to mangroves and rainforest to cliffs. There are a number of different walking trails through the park, so you can pick one that works for you or your family. Also, there is some hostel accommodation on Bako, but it is fairly basic. Some of the best resorts for families in Malaysia are across the water in and around Kuching. From here, Bako NP is an easy day trip. Top tip: Make sure you wear decent footwear as there can be some clambering up some of the trails.
Mount Kinabalu
Contributed by Martina & Jürgen from placesofjuma.com
One of the most breathtaking places to visit in Borneo is Mount Kinabalu, without doubt one of the best places to visit in Malaysia.
This spectacular mountain is the iconic landmark of Sabah and with a height of 4,095m, it's also one the highest mountains in all of South East Asia.
Mount Kinabalu was added to the UNESCO World Heritage List in 2000. Today, visitors travel from all over the world to experience these incredibly beautiful mountain landscapes and embark on an epic hike to its summit.
One important thing to know before planning a hike to Mount Kinabalu, is that is a requirement to do the trek as a 2-day guided tour, which included a guide and a stay in base camp.
The first day of the hike is around 6km of steps. Starting in the lowland jungle, before ascending to 11,000 feet above sea level. The second day of the hike to the summit starts in the early hours of the morning. You will likely rise at around 1-2am, and it then takes around 4-5 hours to reach the summit in time for sunrise. It's a really unique experience and if you have reasonable fitness levels, this is definitely an activity for your Borneo itinerary.
Whilst hiking to the summit, you will pass through several different landscapes. Starting in the deep jungle before ending up at the rocky mountain summit. Here you can enjoy the most incredible panoramic views across the mountains.
Mulu National Park
Contributed by Sarah from asocialnomad.com
There are many reasons to go to Mulu National Park in Malaysian Borneo, but one should be the fact that there are no mosquitoes here! The unique cave formations here are breeding grounds for millions of bats. These bats feed voraciously on mosquitoes and so keep the mosquito population to almost zero.
Accessing Mulu National Park isn't easy. You can opt for either a 5 day hike, a canoe river trip (only in the wet season) or a flight in from Miri. If you fly, you can walk from the airstrip to all accommodation and the park itself.
Mulu National Park comprises hiking trails and ecotourism activities with extreme adventures. You'll need to plan your visit to Mulu ahead of time – accommodation ranges from homestays to a five-star hotel.
Must-see activities at Mulu include a visit to the Deer or Clearwater caves. You should arrange to be there for dusk, during the exodus of the bats from the caves as they come out to hunt for food. The canopy walks and guided night walks with rangers are seriously interesting and worth signing up for too. The remote location of Mulu makes this a great trip and takes you into off the beaten track Malaysia.
Malaysia Travel Guide
So there's my guide to travelling around this beautiful country and all of the best things to do in Malaysia. As you can see, there's so much more to the country than just Kuala Lumpur and it warrants a far longer stay than a city break stopover. From the lush rainforest and unusual wildlife of Borneo, to the stunning beaches of Langkawi and the vibrant cultural and historical heritage of Georgetown. There's plenty to see and do in Malaysia!
I do hope this Malaysia travel guide has been helpful and inspires you to explore more of this beautiful South East Asian country. Make sure to check out my other detailed guides on Malaysia here:
Please, as always, do let me know if you have any questions!
Malaysia is an excellent choice for a twin-centre trip with Singapore or Thailand, particularly if you take the train between the two. Check out my other South East Asia blog posts here:
Disclaimer: This guide has no involvement from the local tourism board or a hotel.
Enjoyed my guide to the best places to visit in Malaysia? Pin it!