The Philippines – home to beautiful beaches, chilled island vibes, an interesting history and some of the most wonderfully kind people. It's one of the very best places I've been to. In fact, I love the Philippines so much that I can't wait for a return visit. However, having been to the Philippines twice now, I thought I'd share all of the useful information and vital tips I've gathered on my trips in this Philippines travel guide.
Philippines Travel Guide: Essential Things to Know
In this post, I've tried to detail everything you could need to know before visiting the Philippines, with the advice ranging from handling poor weather, unexpected hassles to tips to save money and to help you stay safe. I wish I had known some of these useful tips before my travels through the Philippines– as many of these tips and tricks are completely specific to the country!
Take a read below and let me know if you have any questions or thoughts. I hope you find these useful whilst planning your Philippines itinerary!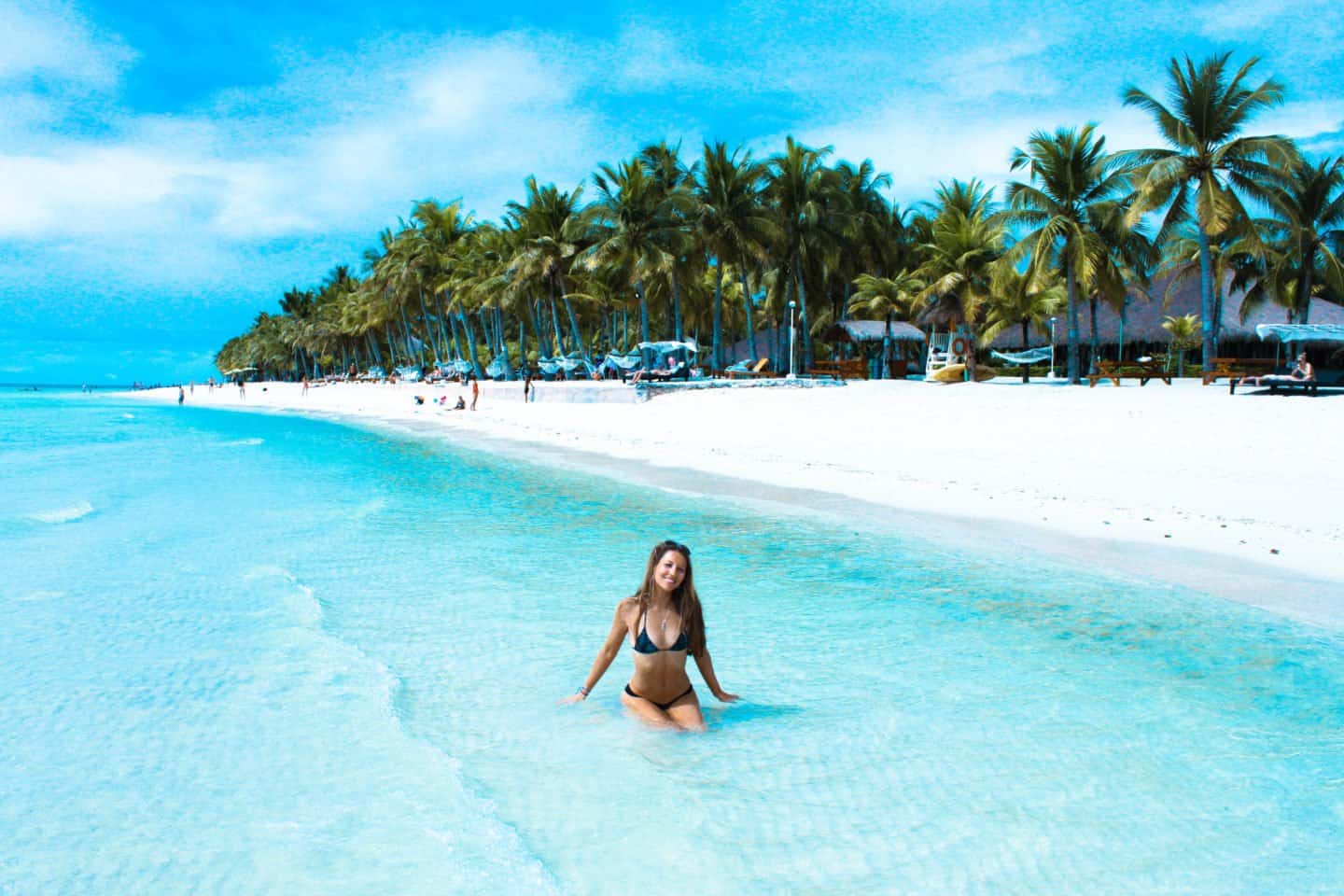 Check for ATMs on the islands in the Philippines'
As you fix up your travel plans around the islands of the Philippines, don't assume there'll be an ATM where you're staying.
Either research ahead of time or ask your hostel/hotel. Places like Manila, Cebu and Boracay have plentiful ATMs but many of the smaller Philippines islands do not have ATMs.
El Nido in 2014 didn't have an ATM, but by January 2017 there was one ATM. However, it often ran out of cash. To be on the safe side, always try and keep a reasonable amount of the local currency (Philippine Pesos – PHP) on you. You really don't want to be stuck anywhere without cash – many hostels etc will not take card payments either.
On the same note, not all ATMs in the Philippines take international cards so always think ahead about your money needs. You may need to stock up on Philippine Pesos a little way ahead.
To be honest, this may well be the most useful of my Philippines travel tips as you can't get that far without some money!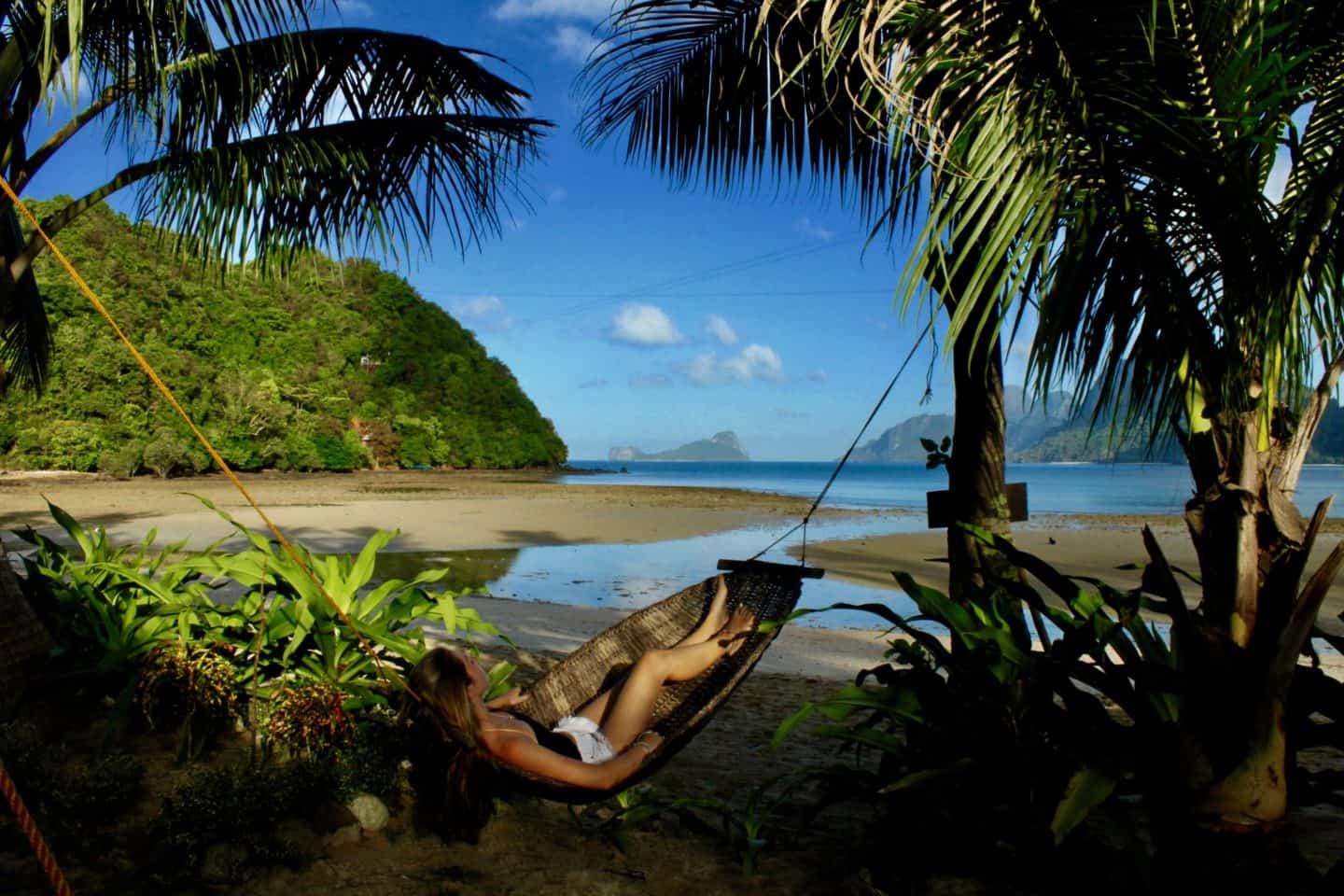 Keep Pesos at hand for the airport departure fees
Many of the airports around the Philippines have domestic or international terminal fees. These can change ahead of time but are normally around 200PHP. You pay these after check-in but cannot continue to the rest of the airport until you have this receipt of this fee stapled to your ticket.
Do not drink the water in the Philippines
Just don't. El Nido is particularly known for poor sanitation and water quality. On my first trip there, both my friend and I got really sick from the water.
I would even go as far as say to clean your teeth with bottled water. On some occasions, I have even sanitised my cutlery as this is likely to have been washed in tap water.
Bottles of water around the Philippines are mostly cheap and plentiful – in fact, many hotels will offer complimentary bottles each day.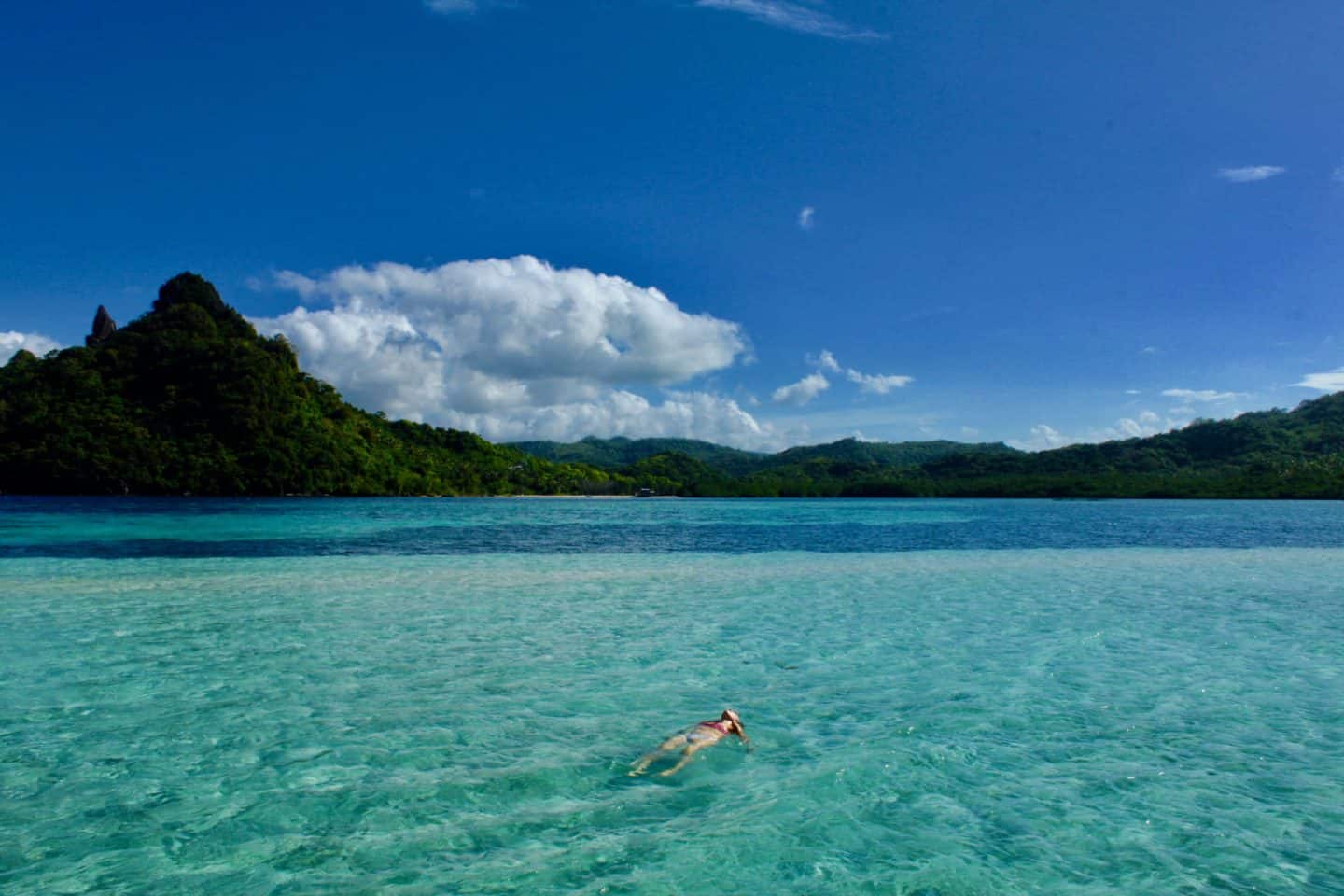 Take mosquito repellent
And use it regularly. Whilst malaria is now uncommon on most islands in the Philippines, Zika is still prevalent in some places. Many hostels will offer mosquito nets and when they do – use them. Direct the fan over yourself to keep yourself as cool as possible.
Pack lightly
The Philippines consists of more than 7,000 islands, so it's likely you'll be island hopping. Too many bags will just irritate you. There can be a lot of journey segments too – perhaps a tricycle, a bus, a boat, a tricycle – and that might be just to get you to the airport.
Leaping in and out of these, it's easiest with as few luggage pieces as possible and then there's less chance of forgetting items too!
Make sure to check out my guide to the best travel luggage options here.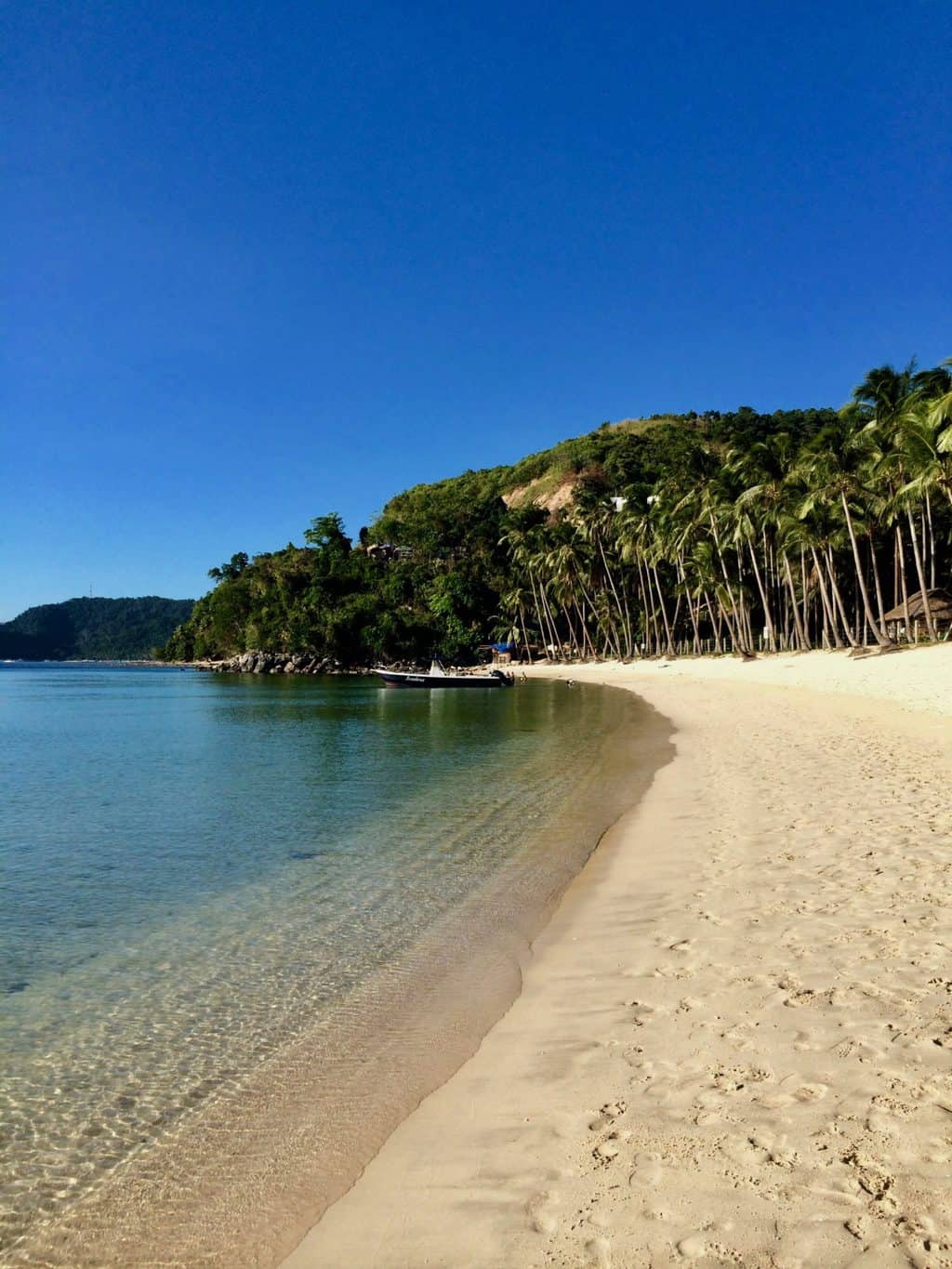 Leave plenty of time for travelling between islands in the Philippines
This is really important advice for travelling around the Philippines.
In the planning stages, it can be wise to dedicate an entire day to travelling between islands in the Philippines. All the segments can add up, or sometimes the only option is to fly back to Manila to catch another fight to the next island.
Generally, you should leave as much time as possible whilst moving around on travelling days. Weather, cancellations, traffic – all these things can have a big impact on travel in the Philippines.
A cyclone meant that a huge backlog of passengers were trying to get a ferry from Tagbilaran (Bohol) to Cebu, and this meant (despite arriving hours ahead of time) that the first ferry we could get departed after our scheduled flight time out of Cebu.
We were booked on the only direct flight out of Cebu to Puerto Princesa but we missed it. Therefore, we had to wait many hours before flying back to Manila to connect and fly back down. It took us 30 hours in the end (to travel about 400km).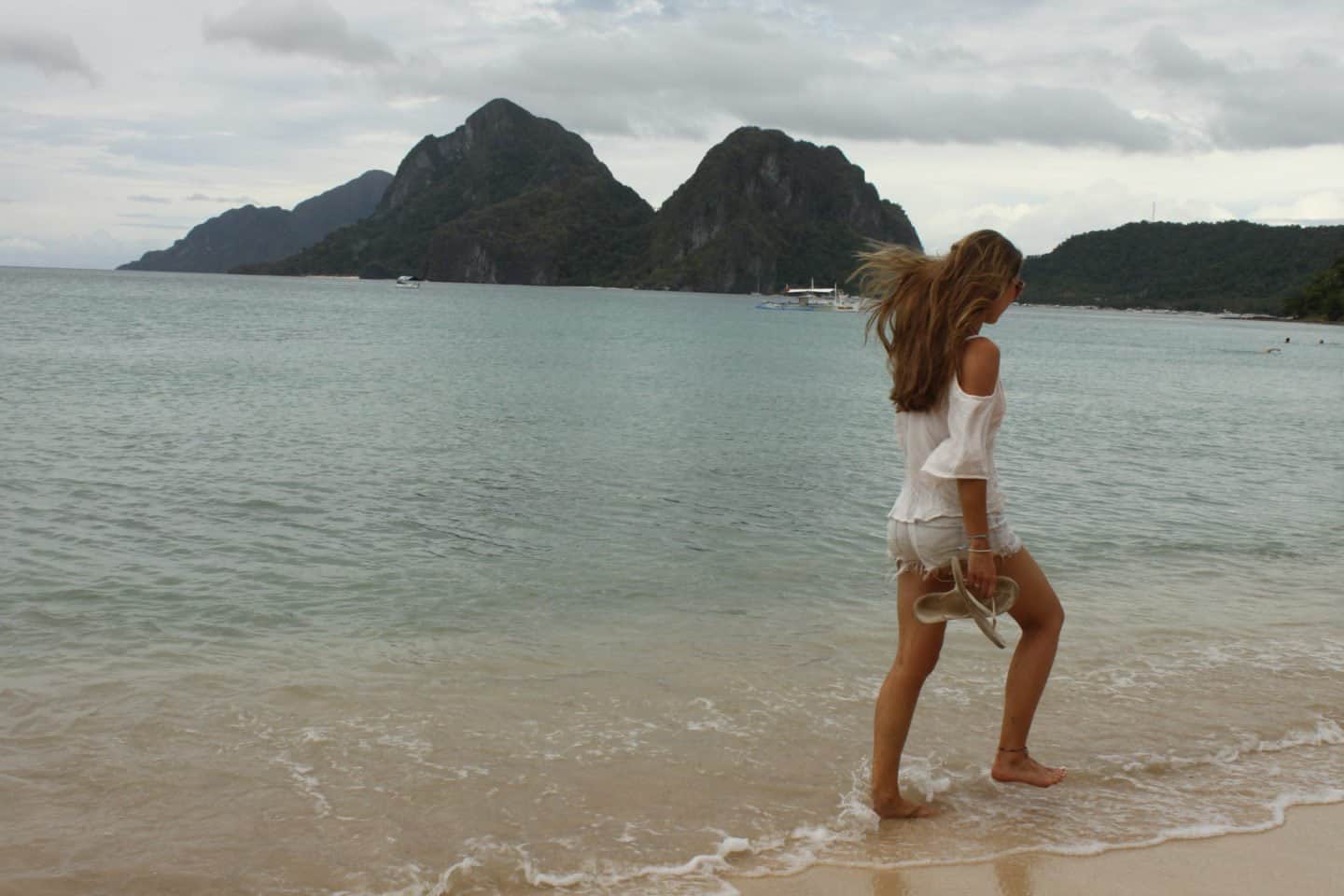 Get proof of any delays/cancellations at the time
I wouldn't have known to do this had we not found ourselves in the above situation.
In order for Cebu Pacific to allow us to get on a later connecting flight without a penalty, we had to go back to the port and get the coastguard to write and sign a letter confirming the delay/cancellations.
The return taxi at 10pm was an extra cost, and the worrying that the coastguard had closed for the night was not pleasant.
So my top travel tip for the Philippines would be to always ask for some signed proof from an official to avoid frustrating implications and expensive penalties!
Always try and get a window seat
Always! Seeing the Philippines' many islands from the sky is quite something. Volcanic islands, dense jungle or stretches of twinkly turquoise seas and amazing sand bars – you won't want to miss the photo opportunity.
The same goes for buses, you'll be winding through villages, mountains and rice paddies and the scenery is stunning.
Take a jumper, leggings and socks
Filipinos like air-con. A lot!
On planes, ferries, buses and unforgettably in Manila airport. I found it absolutely, unbearably cold.
One time, I found myself at the airport when all my belongings waiting for a 12 hour delay(!) I had been checked in so my luggage was nowhere near. The zircon was freezing so I tried to bury myself under a few pairs of shorts and some tops. It was impossible to sleep! Even better, keep a silk sleeping bag at hand!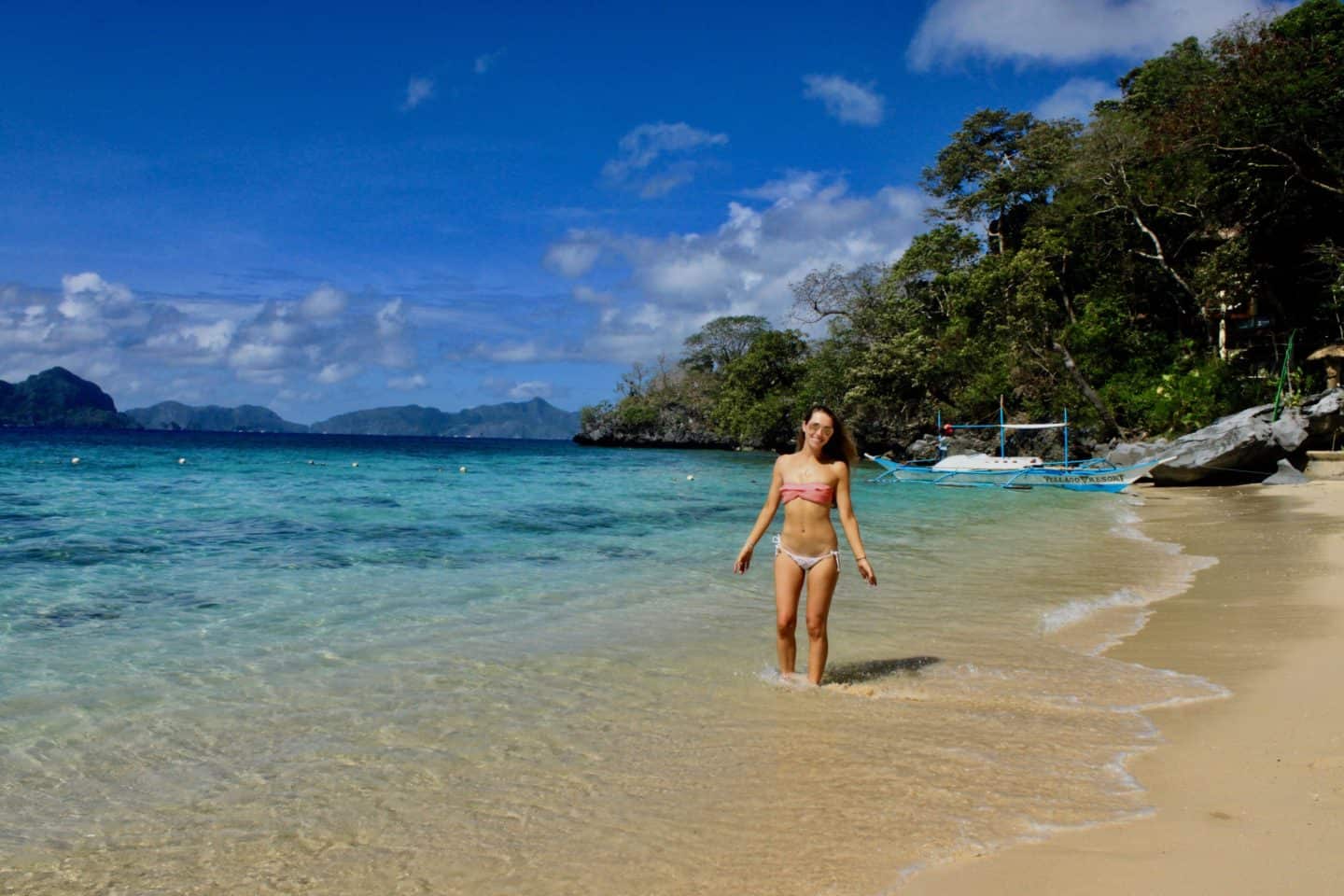 Befriend the Filipino locals
Everyone in the Philippines speaks English!
Some more basic than others, depending on which island you're on, but generally you can converse with some ease with anyone. The Filipino culture is extremely friendly and people really want you to enjoy your time. Filipinos are not suspicious or greedy, but are kind and nearly always happy to help. They love to smile too and it's likely you'll find it infectious!
The only time you may experience any feelings of frustration is perhaps whilst travelling around the islands in the Philippines. We found (only sometimes) that the tricycle drivers could be a little deceiving in order to get our custom. For example, one night on Cebu, as the night crept on and no local buses passed for over 2 hours, the tricycle and scooter drivers would tell us that the last buses had been and gone. Yet, we knew having spoken to other locals that they were still running. For hours they persisted and even laughed at us – but a bus did eventually come.
As with many countries and unregulated taxi-style services, in some areas in the Philippines they really may try to charge exorbitant prices, but stay firm and smile. They normally give in once you hold your ground for long enough. Otherwise generally speaking, no other people will try and take advantage as may be the case in countries like Thailand.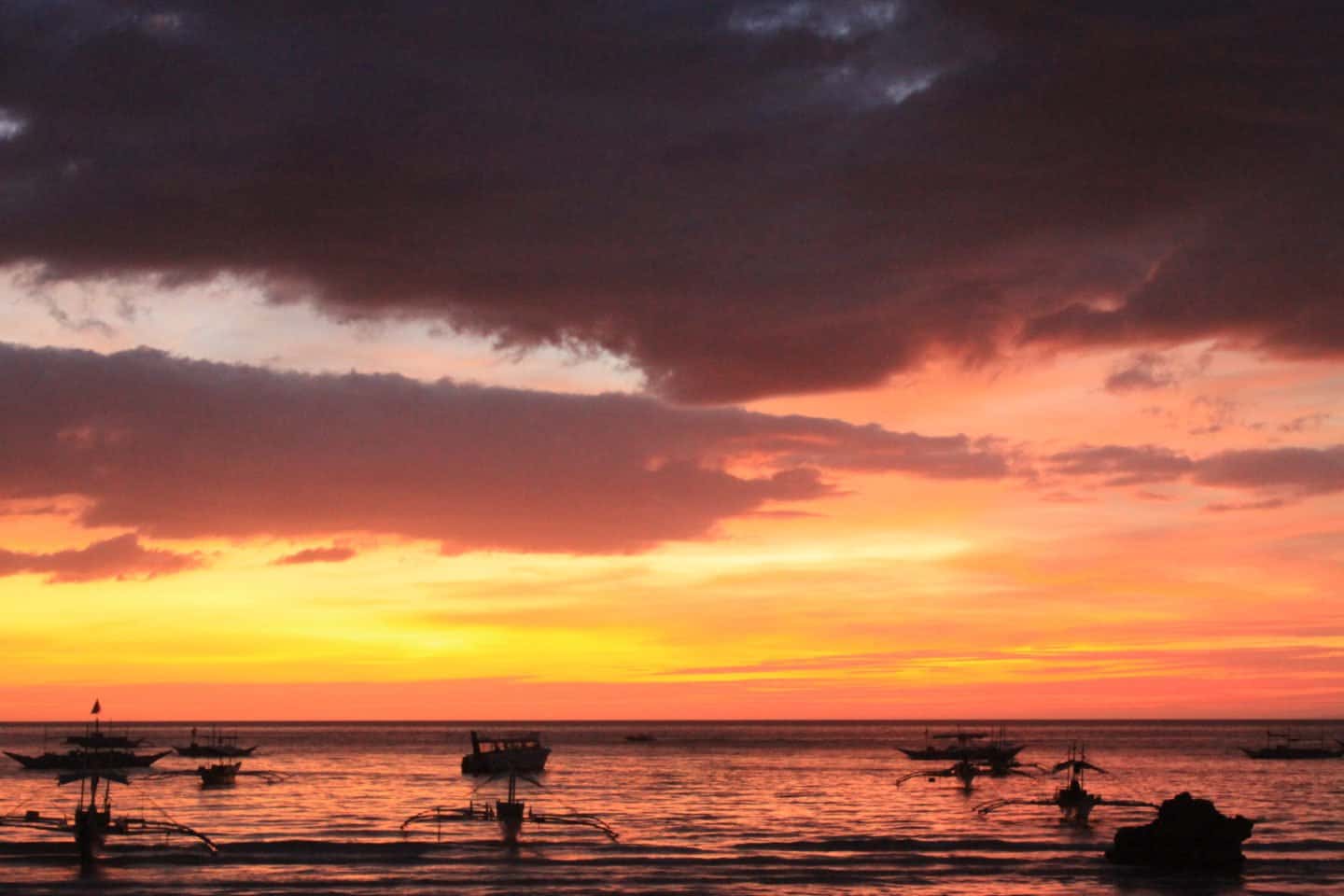 Take all the medication you might need
There are pharmacies in the larger cities and islands around the Philippines, but as with travelling to many countries in the world, you can't expect them to have exactly what you need and when you need it. It's always better to be safe than sorry.
Buy a sim or a portable wifi hotspot
If you need to go online in the Philippines, do not expect there to be decent wifi everywhere. Places like Boracay and Manila have readily available fast wifi, but many of the islands might be very hit and miss.
As a top travel tip, the internet in El Nido is poor throughout the town. It's not about which café or hotel you visit, the actual internet provided to the town is very poor. It works best at about 4am. I couldn't even get on Instagram!
On the other hand, we found the wifi at every airport in the Philippines to be very good (and free). At Manila's airport, we found it to be exceptionally fast!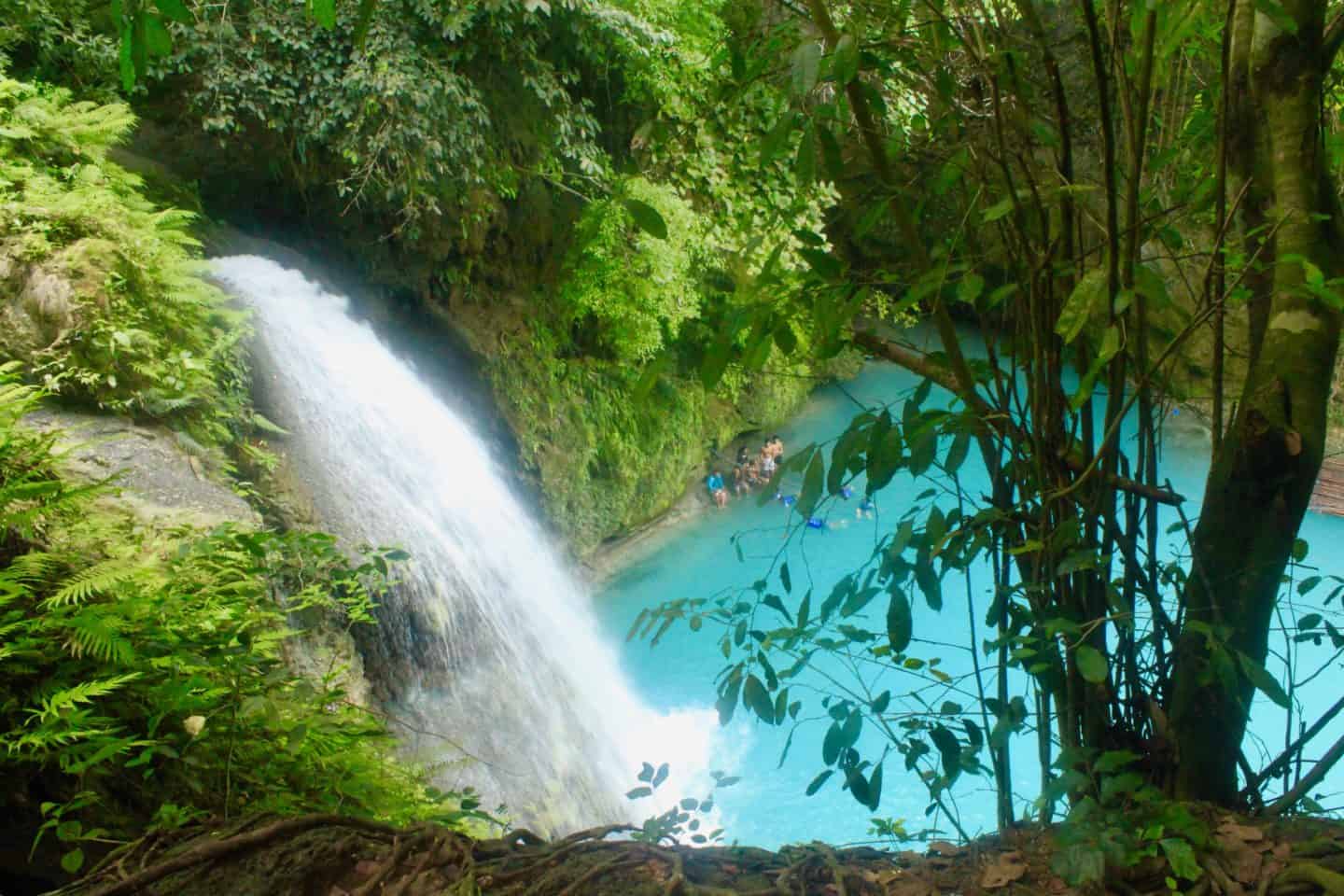 If you're low on budget or time, book everything ahead
It pains me to say it, as nothing is better than travelling with absolute freedom and flexibility, but it can save a lot of money and time in the Philippines.
As it's likely you'll be travelling between some of the Philippines' many islands, you'll need planes and ferries at some point.
Plane tickets (AirAsia, Cebu Pacific etc) far ahead of time can be really cheap – I've got flights for as low as £12 one way. But a day or two ahead, they can be well over £100/£150.
On many routes, they sell-out too. So you cannot be afforded the same level of complete freedom that other countries can offer where you can rock up to the station on the day to get a bus to the other end of the country.
I didn't think to book ferries ahead in the Philippines, but they can also fill up completely or only have seats in the much more expensive Business Class. This is particularly so on popular routes and the ferries that ply these.
On the other hand, always ask locals about less official boats going between islands. From Oslob, we took a local wooden boat direct to Alona Beach. It cost a lot more (1000PHP), but for the speed and complete convenience of avoiding tricycles, buses and any hassle, it was worth every penny. We sat on the wooden bow of the boat for whole journey, enjoying the sea spray and sunbathing opportunity! Much better than a huge commercial ferry!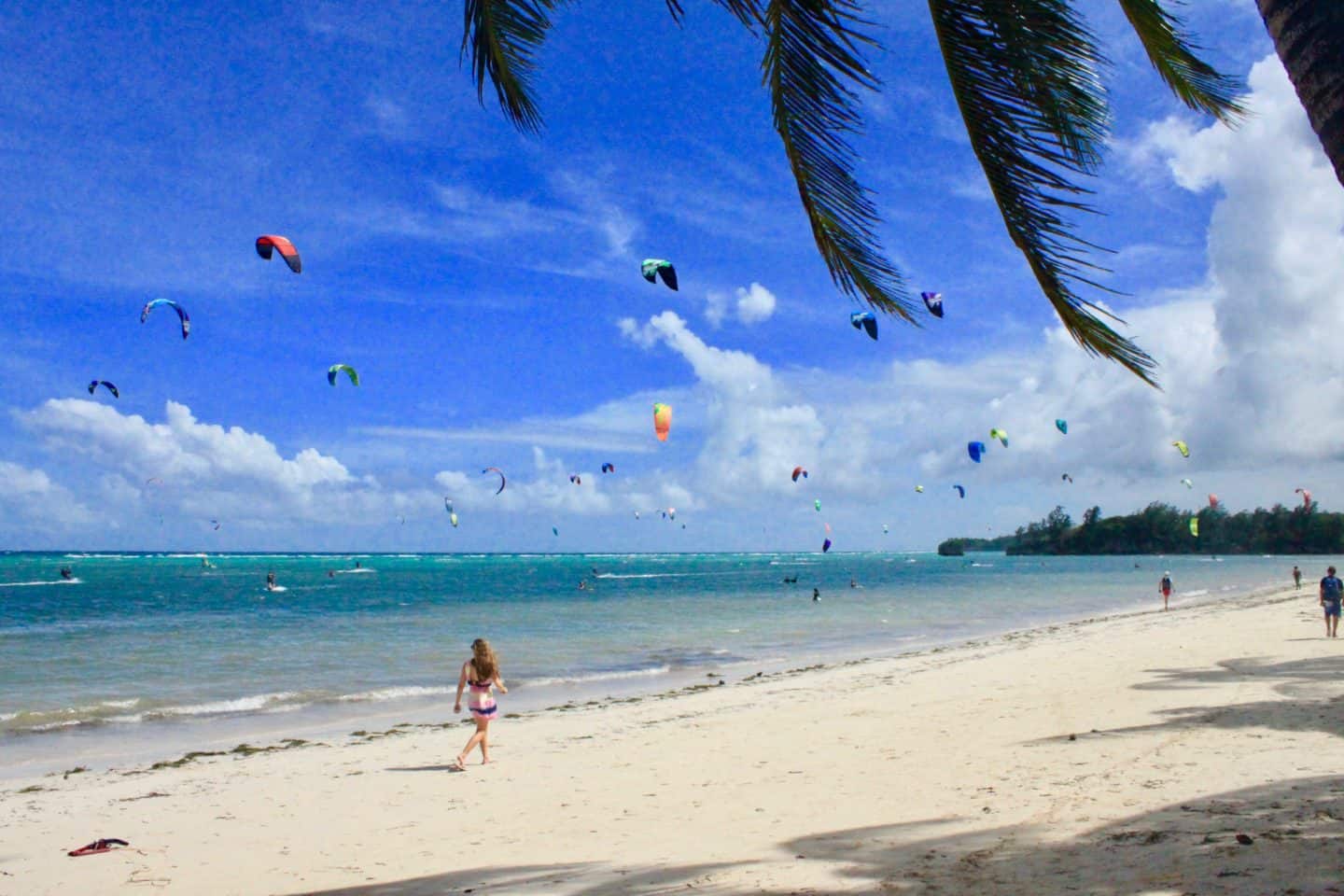 Take flip flops and expect to ruin them
The Philippines is a very tropical country and torrential downpours can happen at any time. Whilst flip flops can make walking in heavy rain and very slippery, any other shoes will be even more impractical. But the mud has permanently stained my white flip flops forever so don't take your favourite shoes.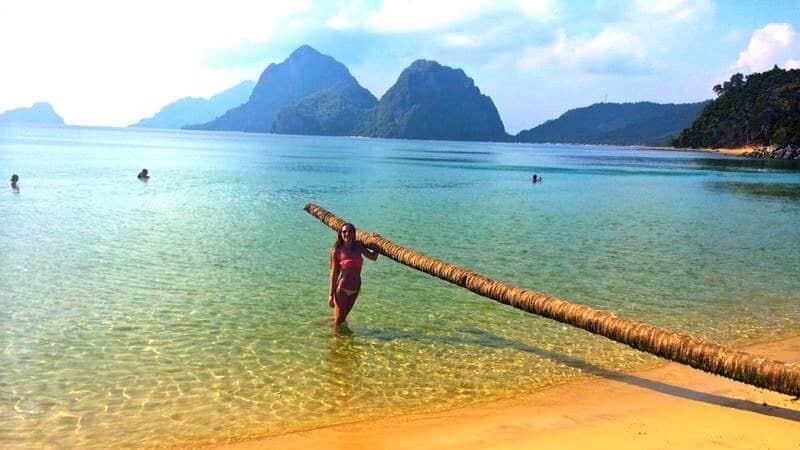 Use an umbrella not a raincoat
It's not a bad idea to keep an umbrella at hand to whip out in the occasion of a torrential downpour in the Philippines.
Raincoats are far too hot and sticky, and a waste of your precious luggage space. Stick to umbrellas – oh and waterproof backpack covers can be useful too. When it rains, it really does rain!
However, if you're visiting areas in the Philippines that are at high altitude such as Banuaue, the temperature can be considerably lower and you may want a light jacket here.
Invest in a waterproof diving bag
I wish I had one of these for my trip for both the beach days and the boat trips in the Philippines. Especially while out on snorkelling trips or island hopping, my day sack was a constant source of worry and I had to keep re-positioning to stop its contents getting soaked. A waterproof diving bag keeps all your valuables safe and dry so you can relax even when it's on the wooden decking of the boats where the floor always gets soaked.
Bring comfortable water shoes
Considered a bit of fashion crime in the UK, I seriously wished I had a pair whilst exploring.
Many of the islands in the Philippines are surrounded by shallow water and you can often find you can out from the shore really far and still only have water come to your hips.
You'll be warned of pesky sea urchins even at the dreamiest of white sand beaches. A prick from one of these leaves you in serious pain and in need of urgent medical help.
I'm fairly certain they'd been removed from Boracay's main beaches, but I needed water shoes for Bulabog Beach where we spent our days kitesurfing. In fact, even in El Nido in the famous lagoons!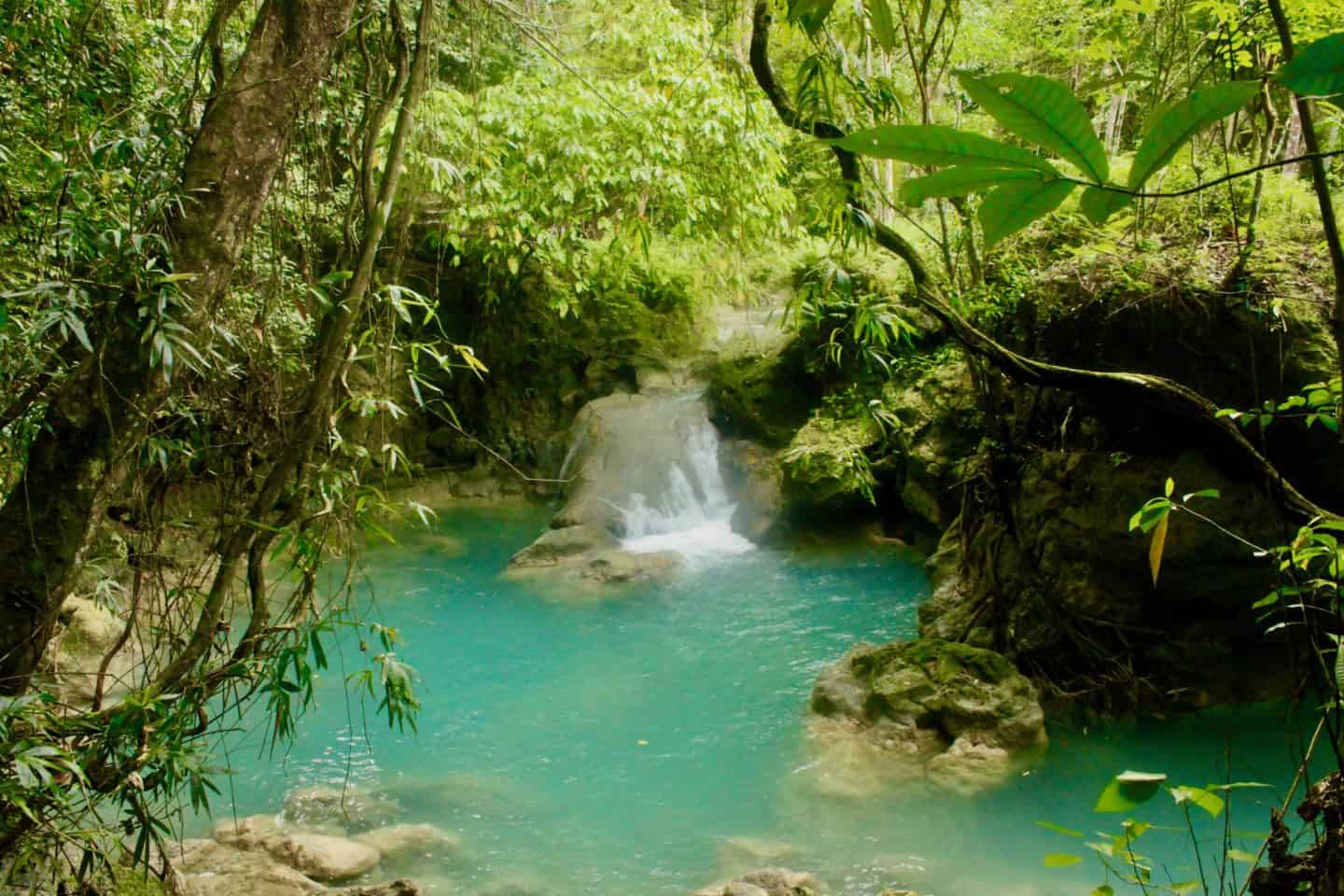 Philippines Travel Guide
Have you been to the Philippines? Are there any other key tips or tricks I've missed in this travel Guide? Let me know!
Otherwise, I hope that this guide to the Philippines and all of my top travel tips prove useful for planning your own trip. You might also find some of my other posts useful, including my 3 week itinerary for the Philippines, as well as my guides to Boracay, Bohol, Kawasan Falls, El Nido and Manila. Make sure to also check this guide on 15 must-eat dishes in the Philippines too, featuring lechon – my favourite Filipino dish!
If you've enjoyed this post, feel free to share using the below links!
Wanna see more? Check my Instagram here, my Facebook here or my Twitter here!
Disclaimer: This visit to the Philippines was entirely paid for by myself and there was no involvement from the tourism board or a hotel. This is an independent guide.
Enjoyed my Philippines Travel Guide? Pin it!