Whilst planning my Australia adventure, it was photos of the impossibly picture-perfect Whitsunday Islands that put a sailing adventure there at the very top of my list. As you might know by now, I'm a real sucker for tropical paradise, and the Whitsunday Islands have to got to be the most visually appealing place I have ever seen!
Whitsundays Adventure with Topdeck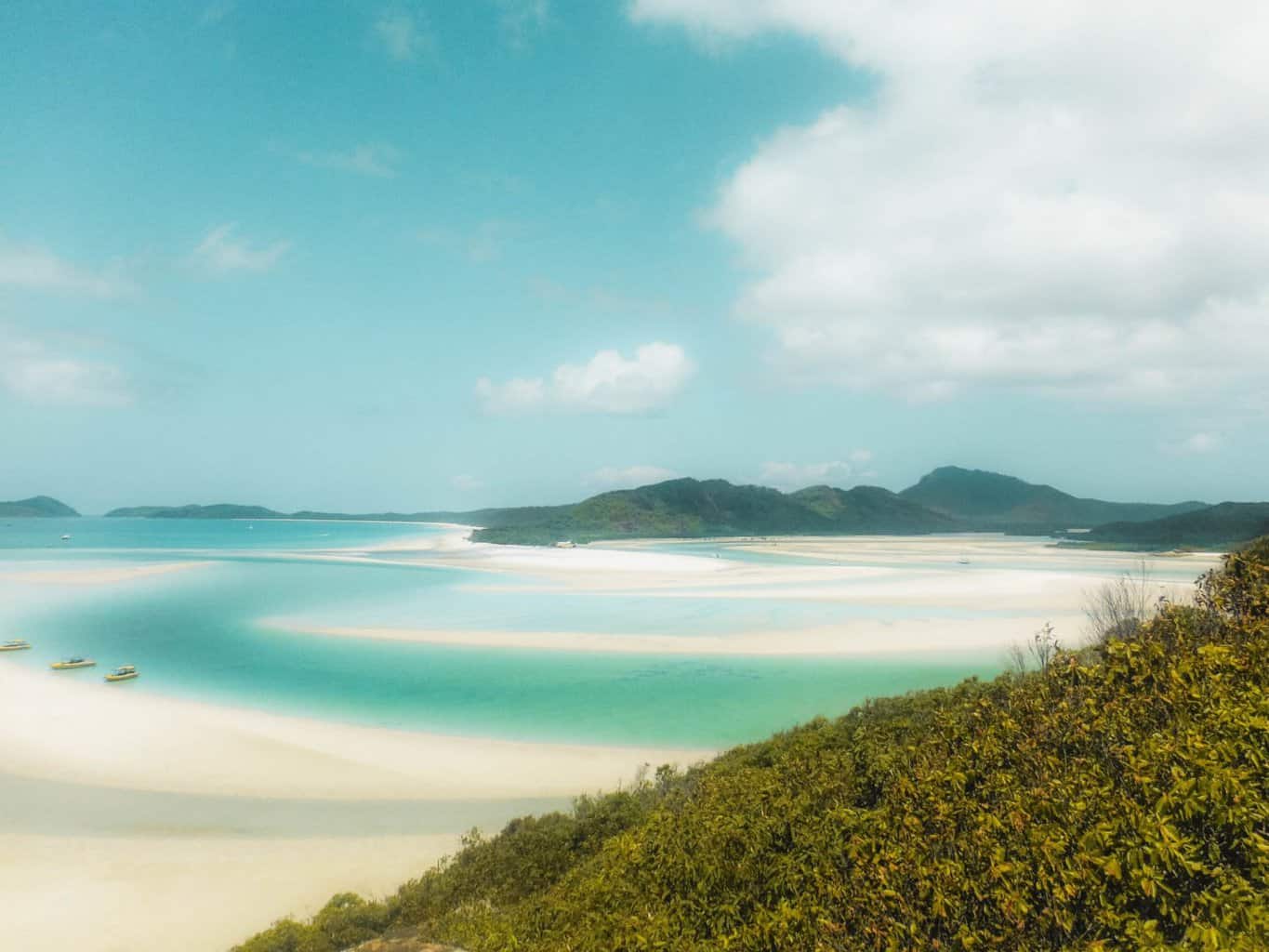 It was October time when I finally arrived in pretty little Airlie Beach on our Topdeck tour. Turns out, this is perfect time to visit as it isn't jelly fish season so no wetsuits needed, phew!
We departed early from Airlie Beach on the beautiful East Coast and within minutes, we were gliding on the azure sea with everyone out on deck to soak up the stunning scenery and sunrays. My fellow #topdeckers positioning themselves in prime position for sunbathing and dolphin spotting.
A true slice of almost uninhabited paradise, there are 74 idyllic islands that make the Whitsunday Islands. However, it was Whitehaven beach, one of Australia's most photographed natural wonders, and the picture perfect jewel that I was most excited to see.
It didn't disappoint and I was surprised to find we were the only boat anchored in the bay.
Whitehaven Beach
Whitehaven is a 7km stretch of the most dazzling white sand I have ever seen, and the kind that is so pure, it squeaks between your toes. I later found it out it is actually some of the world's purest sands at 98% pure silica! Lapped by the most shallow and gentle turquoise sea – it might have been the most sublime slice of paradise I have ever experienced. We stepped off the boat and waded towards the sand spits.
We spent the day swimming, snorkelling, basking in the sun and exploring the island. Some of us played beach games like cricket and rugby (tinnies in tow!) and others made their way into the forest and got up and close with the island's wildlife. It got a little boozy but never too much, it simply ended up being one of the very best days of my life!!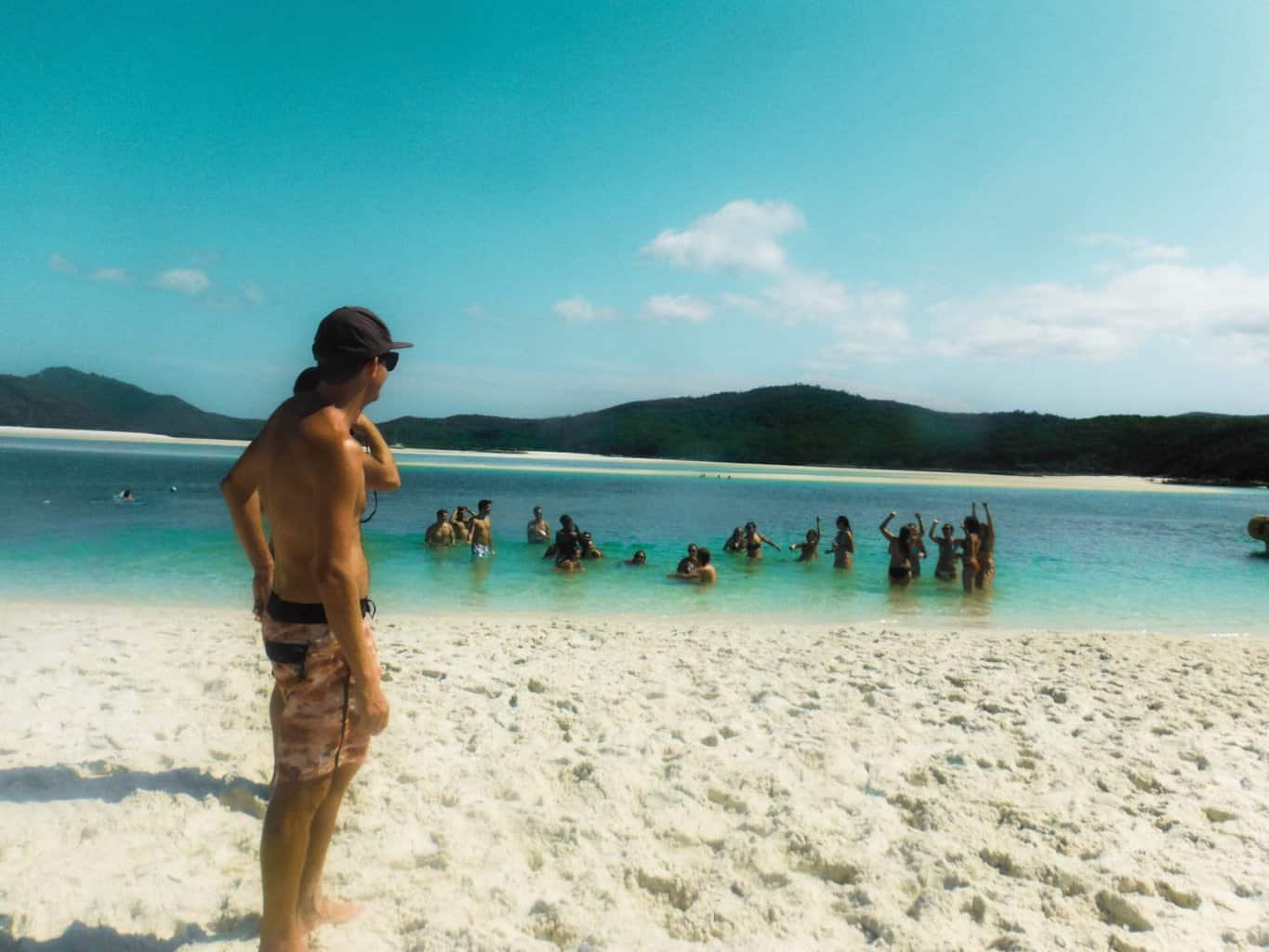 What to See and Do
Other than exploring the unbelieveable beach, a trip under the water's surface is a must-do. It was teeming with marine life and colourful corals, and as it turns out, this is one of the most pristine corners of the Great Barrier Reef!
We climbed up to Hill Inlet for the stunning vista over the whole area. It's about 1.3km up and there was not a single other person in sight. Completely and utterly surreal.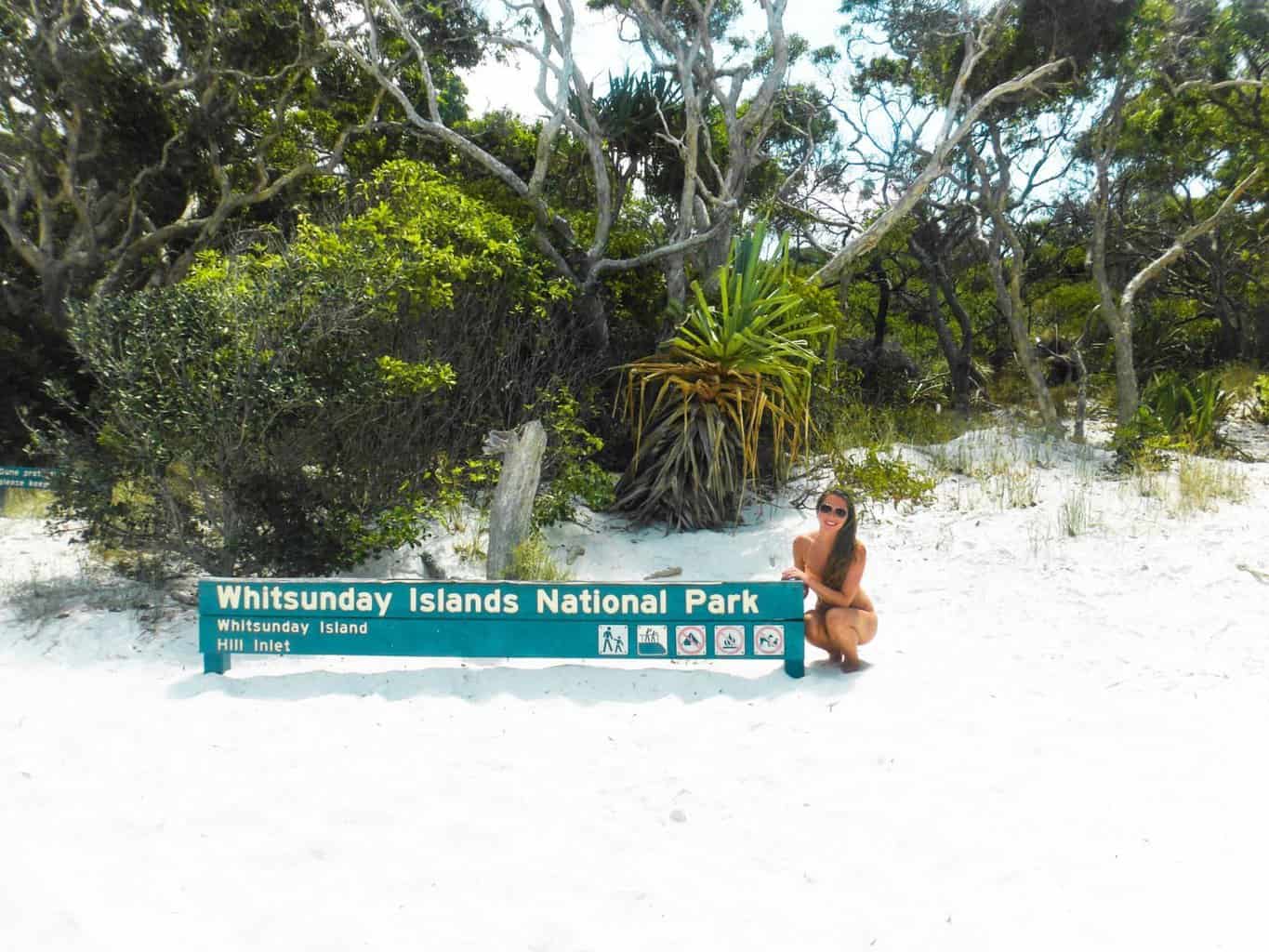 Sunset and Overnight
We spent the evening socialising and playing games as the sun set with our epic group, before being swayed gently to sleep in a sheltered cove. Don't forget to check out the stars, there's certainly no light pollution here!
The next morning, some of us got up pretty early to step up on deck at sunrise to appreciate waking up in paradise before a refreshing jump into the sea – a real highlight of my whole Australia experience!
Everything we could have needed was included on the boat (even flushing toilets) and it was surprisingly spacious. If you're keen on practising your seafaring skills, the crew are more than happy to teach and let you get stuck in.
Sailing with Topdeck meant we were fed like kings, from fresh salads to the catch of the day before, and had ample time to hang out and get to know our fellow #topdeckers whilst the crew handled the sailing. I think they must be up there as having one of the very best jobs in the world!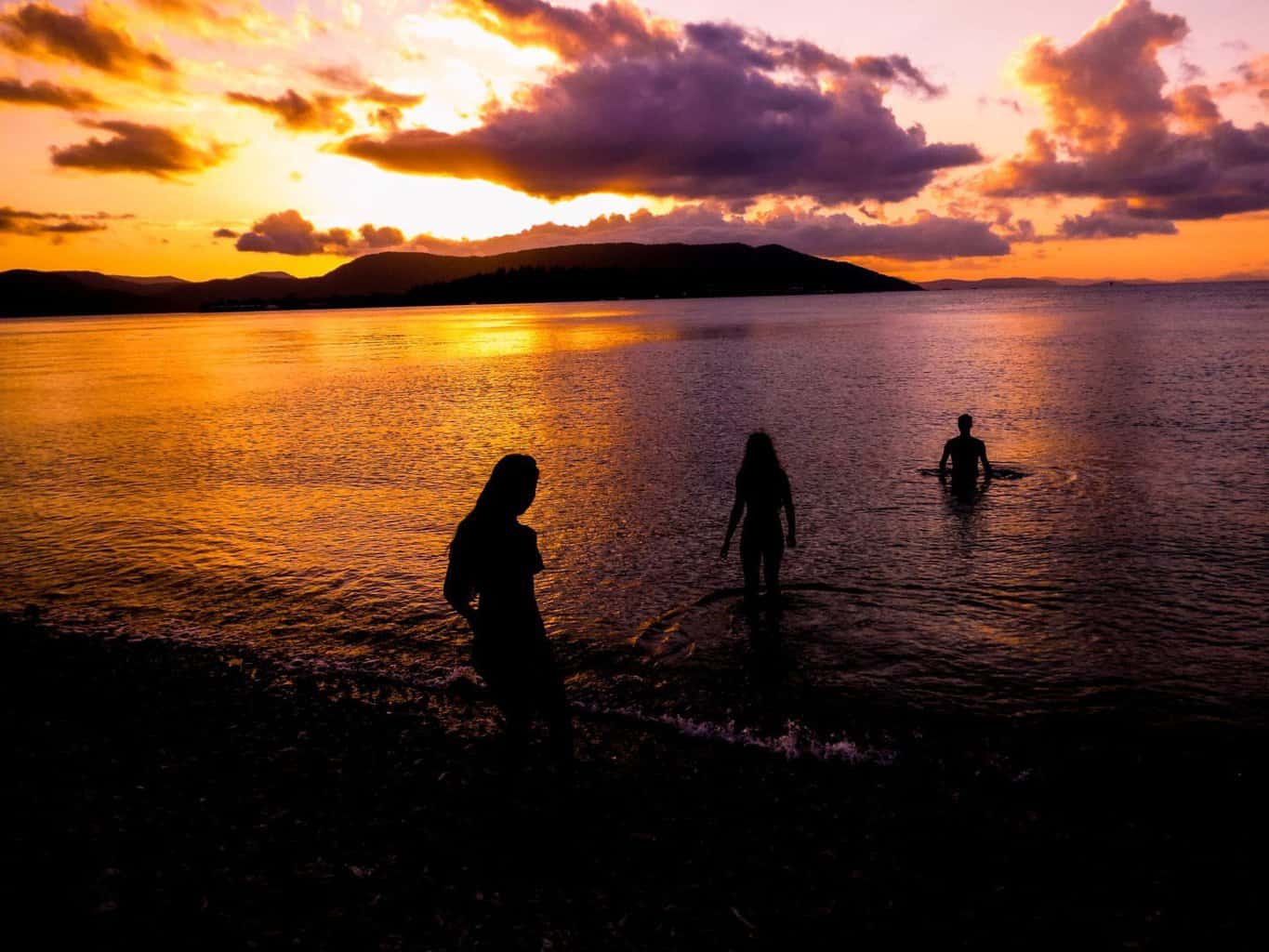 When to Visit
The prime time to visit is between May through November. If you go from December, it might be jelly fish season and they're pretty dangerous – they give you thin wetsuits to avoid being stung.
What to pack
You'll leave your suitcase back in Airlie beach and you take a smaller overnight bag on-board with you. Topdeck keep it for you in a safe place for you, so all you really need is:
· Swimwear
· Sunscreen
· A hat
· 2 days' worth of casual clothes for the evenings
· Beach towel
· Flip flops
· Light jacket
· Chargers
· Camera (of course)
· Essential toiletries
· Motion sickness tablets if you're really prone to seasickness – but honestly, it's rarely rough sailing
How to choose your sailing company
The sheer number of sailing options are fairly overwhelming, both online and whilst in town. My advice would be to decide what is most important to you, whether it's air conditioning in your cabin, Jacuzzis on board, or the fellow sailors. For myself, I wanted to sail with like-minded and fun travellers, so Topdeck was the obvious choice and it didn't disappoint.
If you're looking to explore the East Coast of Australia, go check out Topdeck's selection of epic tours here.
Sailing the Whitsunday Islands Australia with Topdeck
My entire Australia adventure was out of this world, but sailing the Whitsundays Islands with Topdeck was a real highlight. From the boats, the crew, the people to the incredible scenery and activities, I couldn't have had a more amazing time!
I hope this post has been useful for anyone wondering how to visit the Whitsunday Islands and if Topdeck is the right tour for them.
Feel free to ask any further questions regarding the Whitsunday Islands in the comments section below.
If you've enjoyed this must-see temples in Bali guide, feel free to share using the below links ?
Wanna see more? Check my Instagram here, my Facebook here or my Twitter here!