Photography Gear for Travel
If you're looking for some recommendations for camera equipment and photograph gear for upcoming travels, you've come to the right place!
This is one of the most commonly asked questions on my blog, so I'm pleased to share that my photography equipment most definitely doesn't break the bank. I've listed the camera and GoPro I currently use below and I've included some links directly to a UK site to buy. If you're from the US or another global destination – don't worry, I've created a full US camera gear shop below! Enjoy 🙂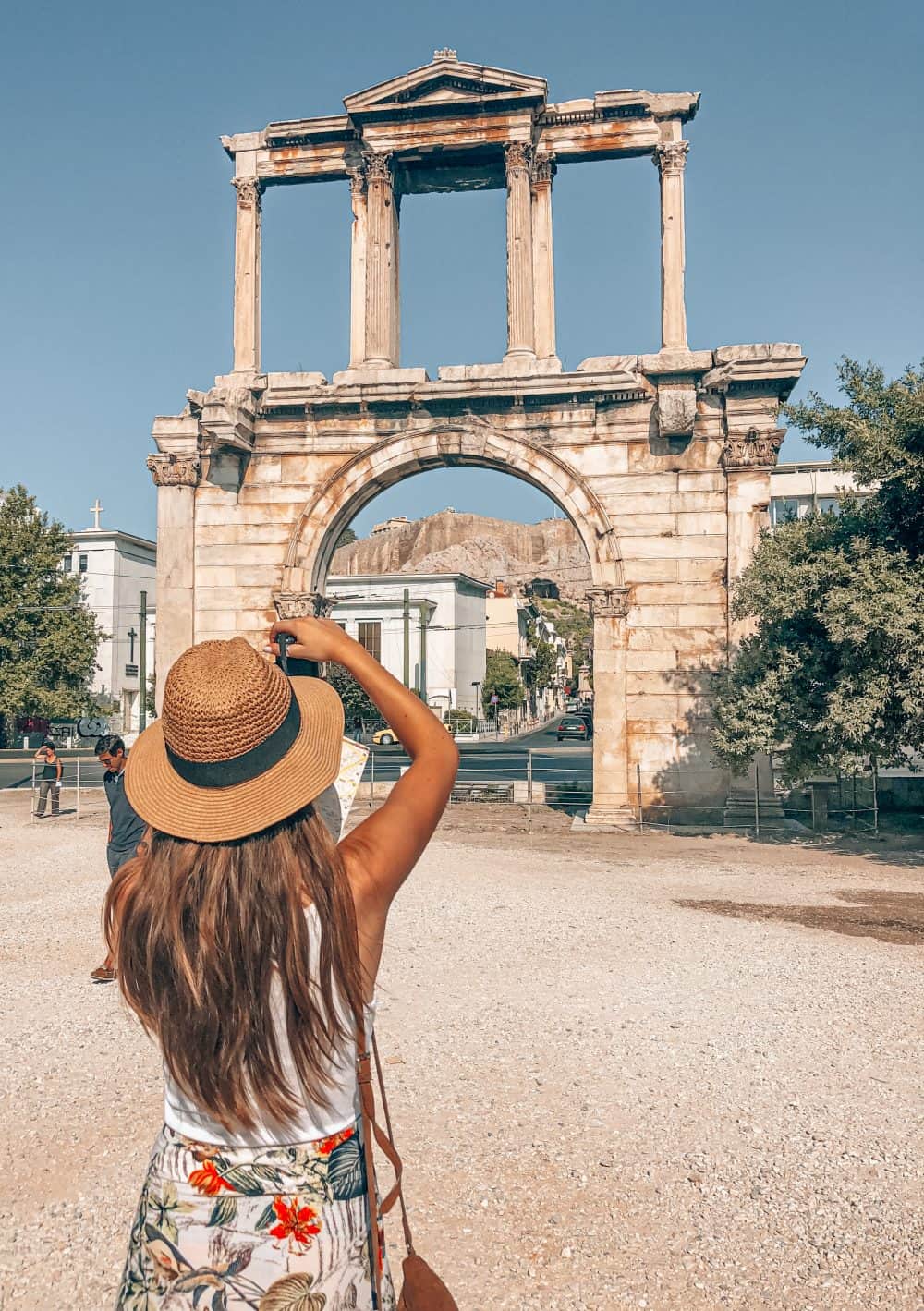 Camera
I used to use a Canon 500D plus a Nikon D3300, so older blog posts (mid-2018 and before) are with these. Since June 2018, I have been using a Canon M50 Mirrorless Camera and I love it!
Not only is it an affordable option at around £600, but it's a far better multi-purpose camera than many of its biggest competitors. It has a mighty 24 Megapixels, a flip screen for vlogging, 4K video capture, as well as a microphone port, it's hugely versatile.
Best of all, it's far less chunky than a typical DSLR so it looks and feels stylish (and lightweight) whilst you're out and about. For me, this camera ticks every box!
The Canon M50 comes with a 15-45mm kit lens, but you may want to exchange this on occasion for a wide range lens such as this one. Lenses always blow my mind, as sometimes they can be so expensive that they make the camera seem affordable!
Other Useful Photography Equipment
When purchasing a new camera, make sure to also buy a decent camera case, spare batteries, an SD card and a good tripod. This is your must-have photography start kit!
For more active and adventure travel, I highly recommend a GoPro. I've had one for more than 5 years now and have captured some awesome shots over the years! I have the (now ancient) GoPro Hero 4, but the latest one is the GoPro Hero 7 and I'd recommend getting this one!
There are so many different mounts and handles to buy for a GoPro, but I'd start with this tripod mount triple pack, as well as a floating handle for underwater use. Nothing worse than watching your GoPro float to the bottom of the ocean..
Finally, drone photography is becoming seriously popular. The kit is expensive but it can create some seriously spectacular shots. I don't have one yet, but I will probably look into buying a drone at some point. DJI Mavic is widely considered the best drone to work with.
Top tip: I recommend purchasing expensive goods such as cameras and drones on a reputable website, such as John Lewis, Selfridges, HSN and Century21. I do not recommend supporting Amazon. If you want to understand why, I recommend reading this feature here.
Furthermore, many retailers sell their products with their own store guarantee (such as John Lewis), which extends the warranty past the manufacturers. This means your product is covered for longer.
Shop my UK Camera Gear Shop

Shop my US Camera Gear Shop