Rabat, the capital of Morocco since 1912, is a large, clean and orderly city. Known for its strong French influence, Rabat feels very much like a 'European' city. However, Rabat is not often included on itineraries around Morocco. I loved our time in this pleasant city, so in this Rabat Travel Guide I cover all of the essential things to know before visiting. I'll cover how to get to Rabat, where to stay and of course, what to do and see. So read on and get planning your own trip to Rabat, Morocco!
On my recent visit to Rabat, I wasn't expecting too much, but actually, we were very pleasantly surprised. What Rabat lacks in frenetic pace and the typical aspects of Moroccan culture you'd expect, Rabat makes up for in being an all-round pleasant destination to visit. It is an easy-going city with several attractions of interest, most of which can be visited in one day in Rabat.
Rabat was the perfect starting point for our Morocco trip, and a wonderful first destination to ease ourselves into the Moroccan way of life.
Rabat Travel Guide: Essential Things to Know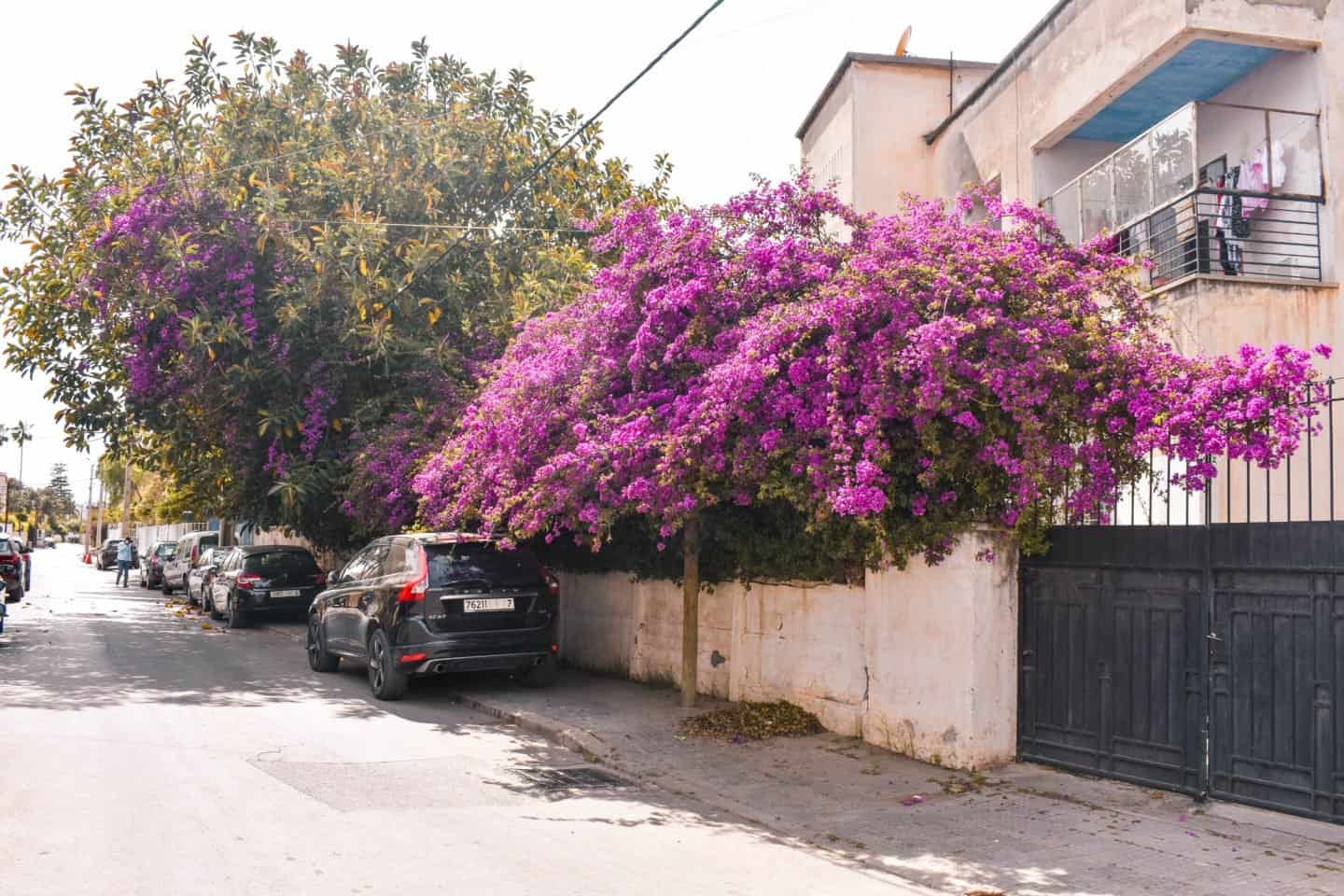 How to get to Rabat
As the capital of Morocco, Rabat receives numerous international flights a day making it fairly accessible for many travellers. From the UK, we arrived on a direct flight from London Stansted on Ryanair. From the airport to Rabat city centre, we took the airport bus for just 22 Dirham and it took around 15 minutes. The bus times are fairly irregular however, and it is worth noting that the bus drivers often wait for the bus to fill before departing.
If you're planning on arriving in Rabat from another destination in Morocco, chances are you will arrive at the main train station or the bus station. If you're travelling around Morocco, you will also likely depart from here too.
What time of year is best to go to Rabat?
Morocco in general makes for an excellent destination to visit year-round. Even in the winter, Morocco experiences pleasant sunshine and highs of around 20 celsius.
In the summer months (June to September), it gets very hot in Rabat and the whole of Morocco. If you're not a fan of the heat, it would not be wise to visit Morocco in the summer.
Getting around Rabat
Fortunately, Rabat is easy to explore on foot. The city's compact size means most of the best attractions are within an easy walking distance of each other. There is also an efficient and clean tram system if you do fancy using public transport in Rabat. The city's strong French influence means that French is widely spoken in Rabat, and therefore, knowledge of basic French would be very useful to get around on public transport in Rabat.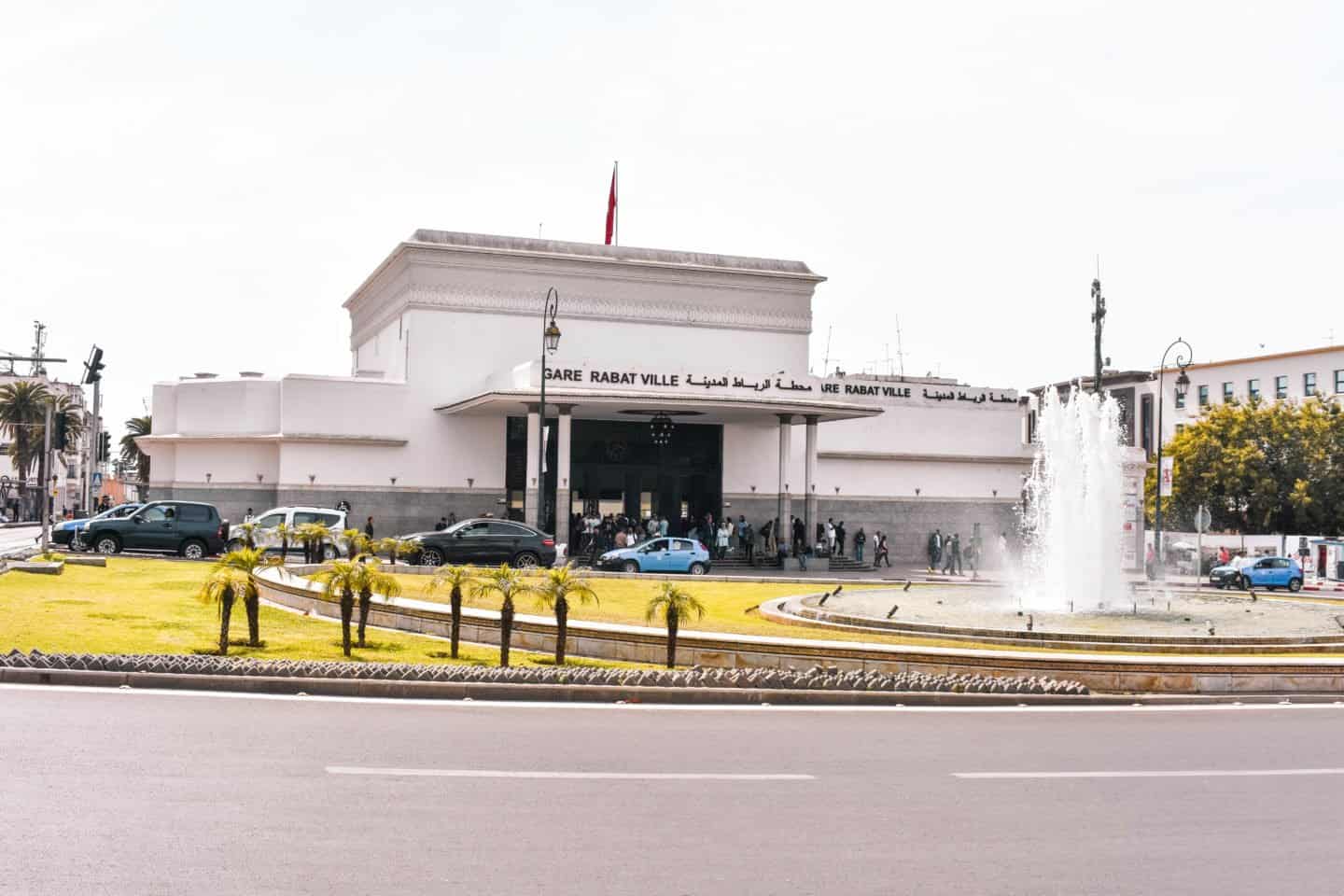 Where to stay in Rabat?
As Rabat is a pretty small city, most hotels are fairly central and not too far from various attractions. If you plan on using public transport to carry on travelling around Morocco, it might make most sense to stay somewhere near the train station in Rabat.
We stayed in a small Airbnb near the station, but here are some suggestions for some of the best hotels in Rabat: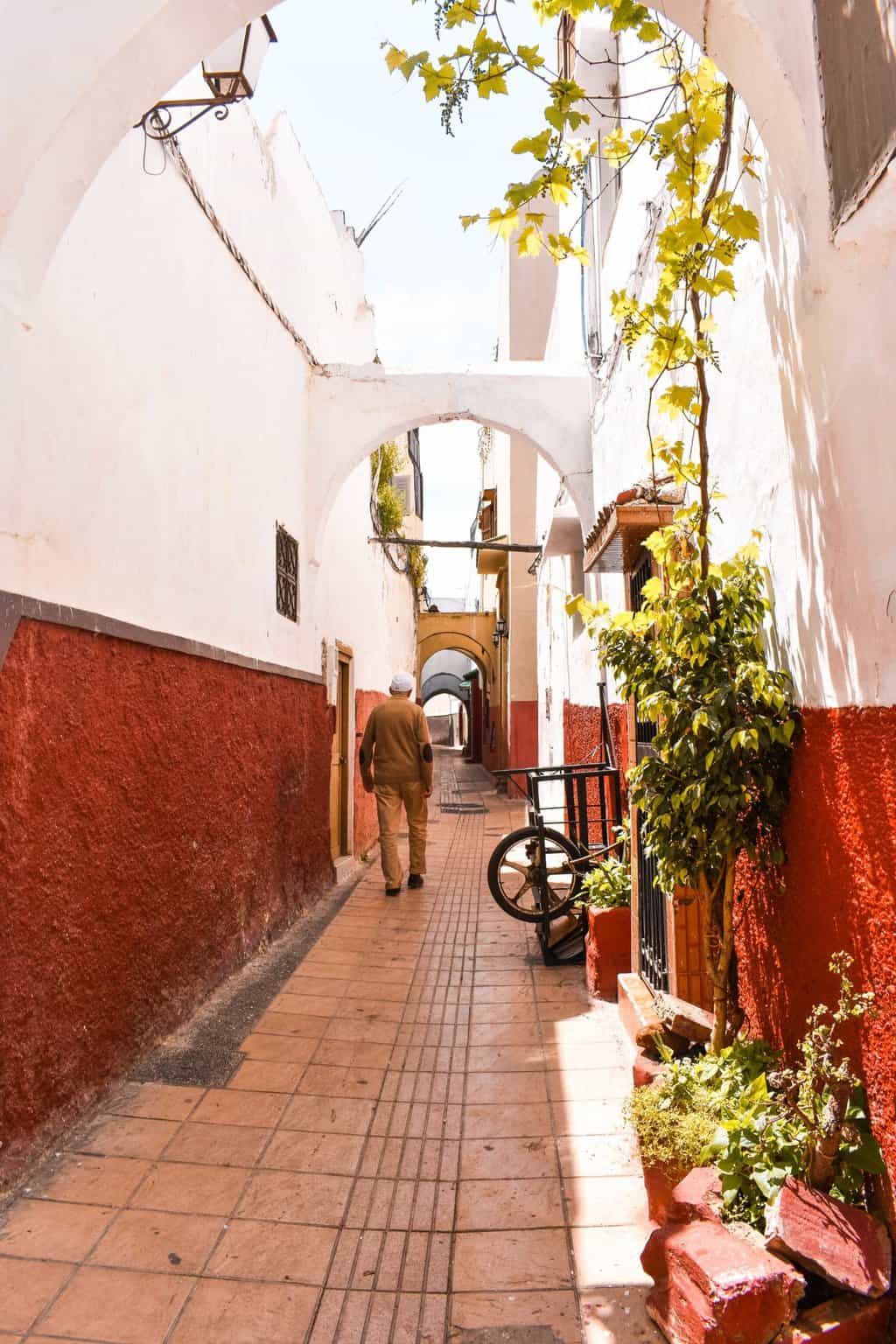 Best Things to Do and See in Rabat
Despite Rabat receiving far fewer visitors than other destinations in Morocco such as Marrakech and Chefchaouen, the capital city is definitely still worth visiting. Rabat actually offers some of Morocco's most interesting historic and architectural monuments. Best of all, the centre is noticeably calmer and more relaxed than other cities such as Fes or Marrakech. But if you do visit for just a day, or even a couple of days, here are some of the best things to do in Rabat: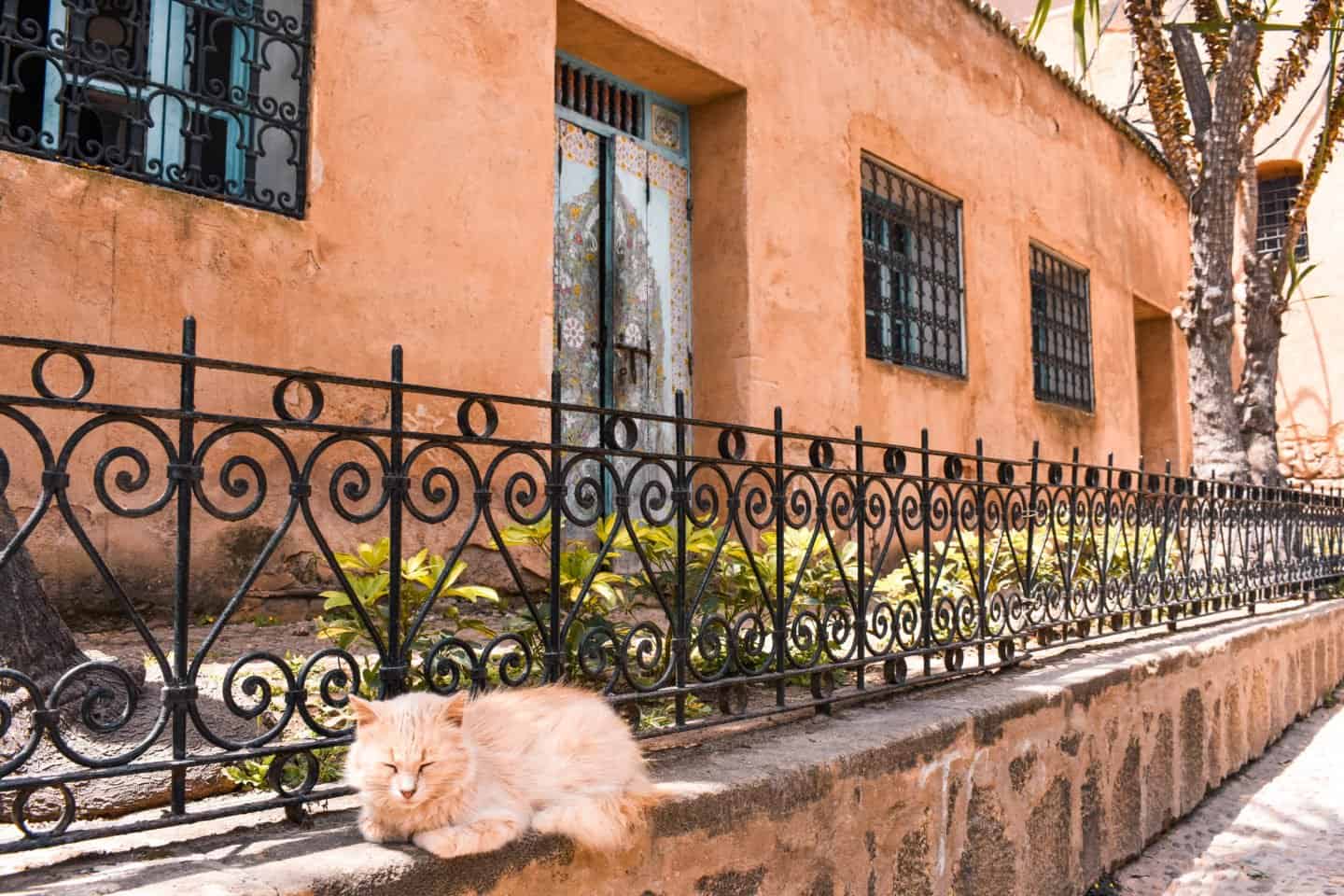 The Hassan Mosque and Mausoleum of Mohammed V
Much of the old medieval city of Rabat was destroyed by the Portuguese during raids in the sixteenth century. The once exquisite Hassan Mosque is sadly just ruins now but it is still well worth a visit. Interestingly, at one time, the Hassan Mosque was the second largest mosque in the Islamic world but now only the tower stands. Visitors are free to explore its grounds, the adjacent Mausoleum of Mohammed V and the surrounding area.
You must to cover your arms and legs to enter.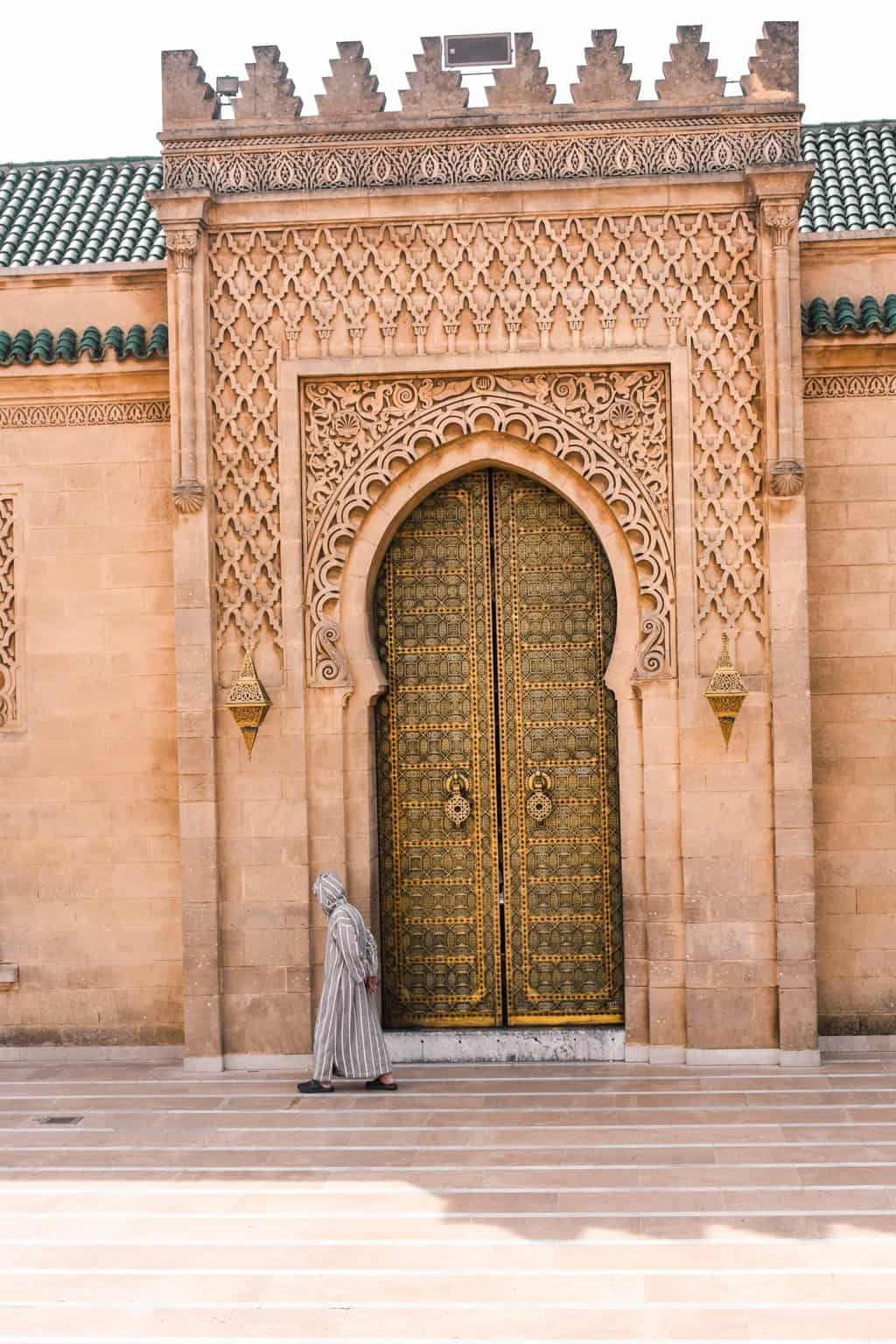 Kasbah des Oudaïas
Kasbah means a settlement behind high walls. The Kasbah des Oudaïas is worth visiting in Rabat, as it is fairly small and manageable. Dating back to the 12th century, this ancient medina area is very enjoyable to explore. As Rabat was the first place we visited in Morocco, and this was the first kasbah we visited, we realise now we definitely didn't appreciate it enough at the time. After visiting Fes and Marrakech, we realised it is much, much calmer. The complex stretches down to the sea, through a labyrinth of bluey white-washed lanes and is a real delight to explore.
If you're using a map to get around Rabat, the kasbah is best entered through the Bab Oudaïa gate.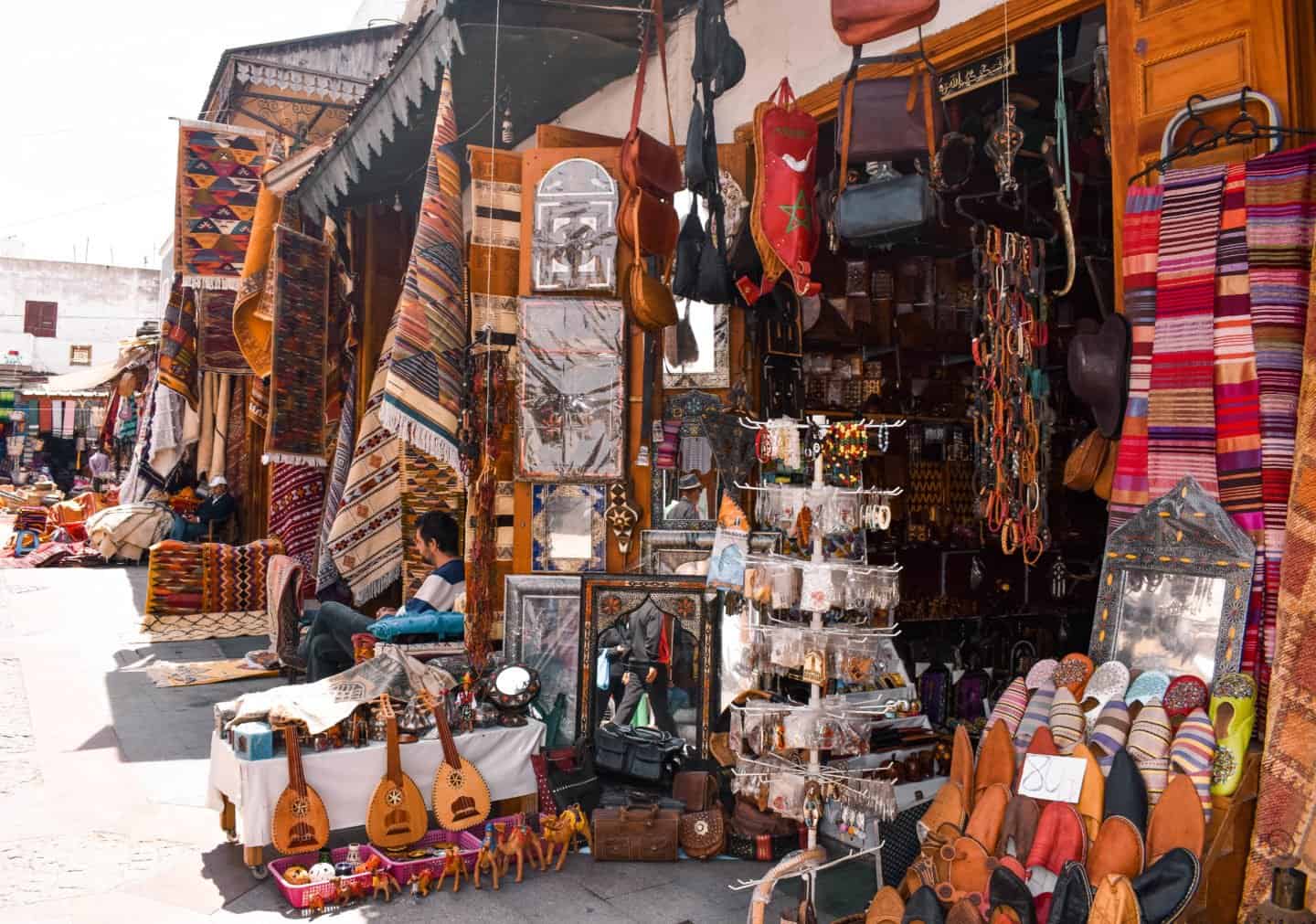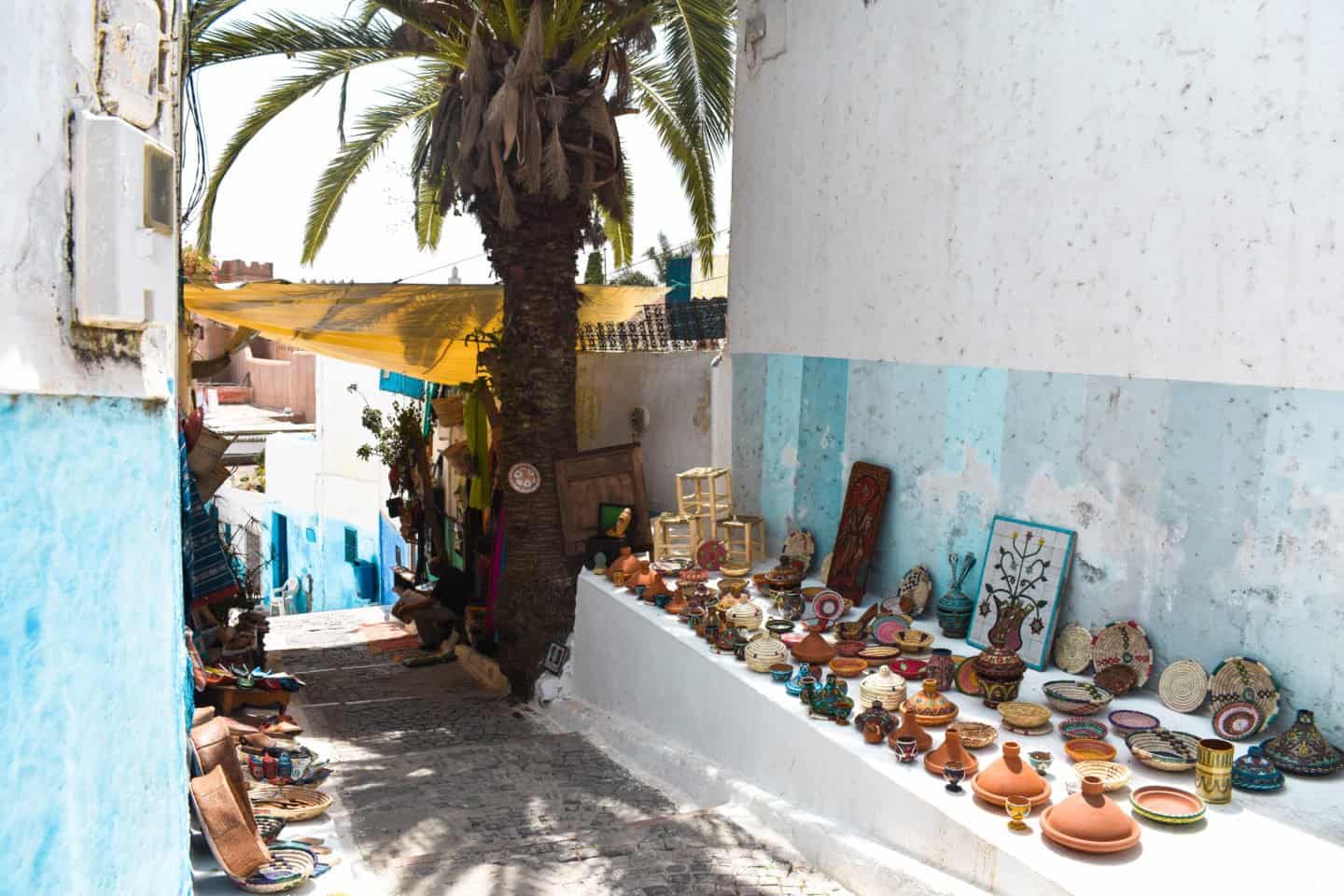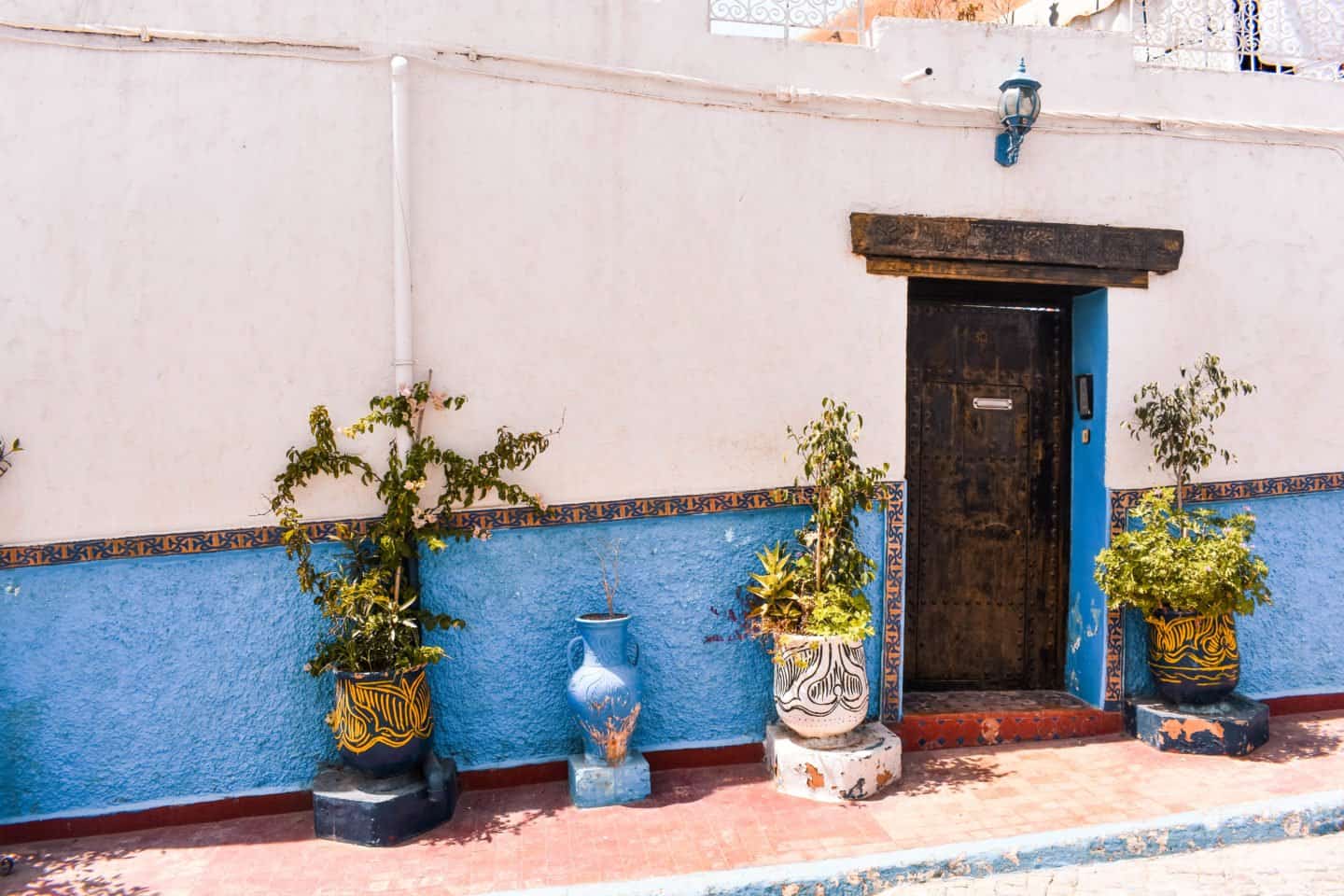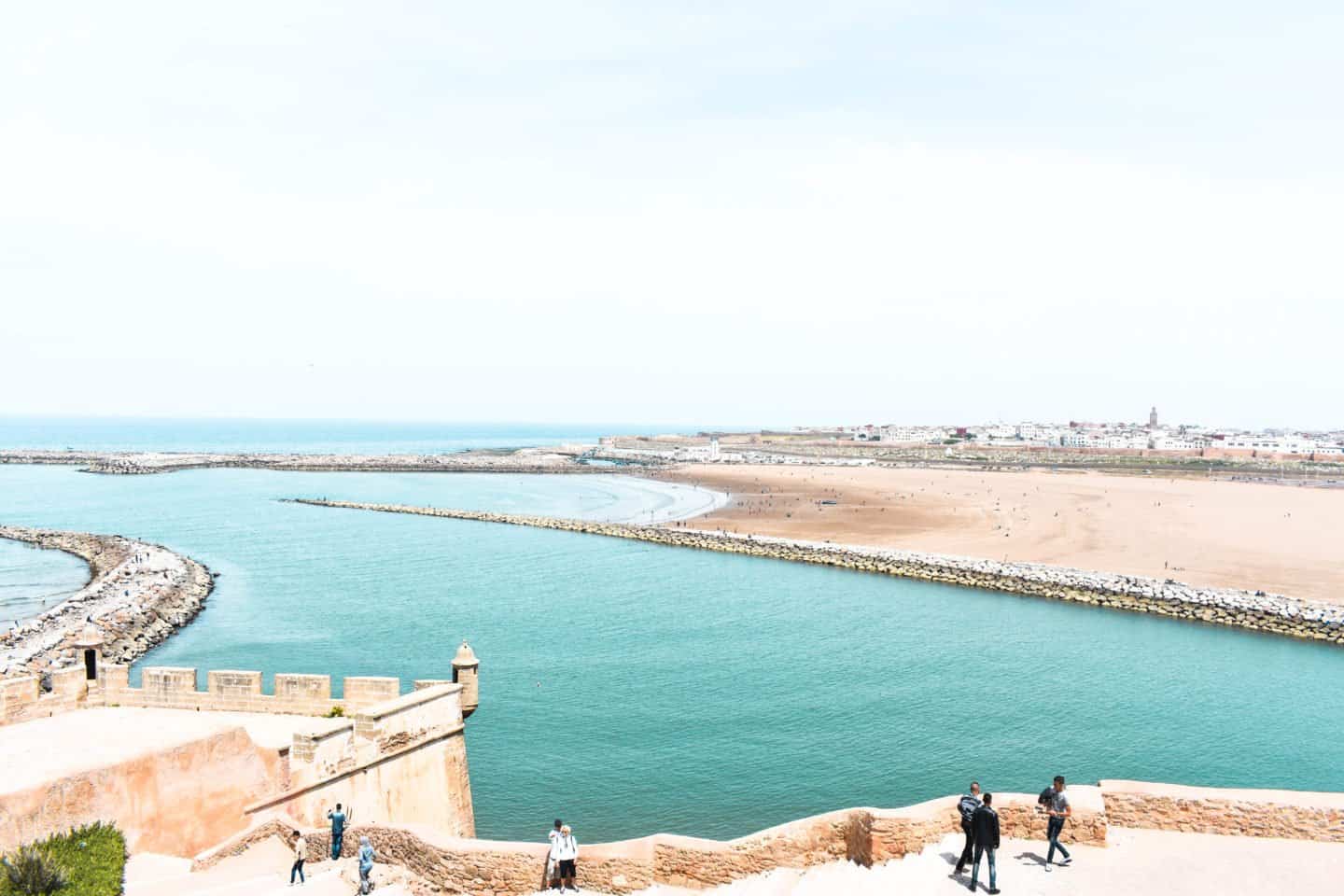 The Port of Rabat
Although the port of Rabat is not lined with cafes like the seaside ports in European cities, it is still a pretty waterfront and a great spot to watch daily life go by. We saw fathers and sons sitting on the wall fishing together, mums and children walking along the promenade, and groups of friends catching up. We were the only tourists around the port area, but we felt perfectly safe.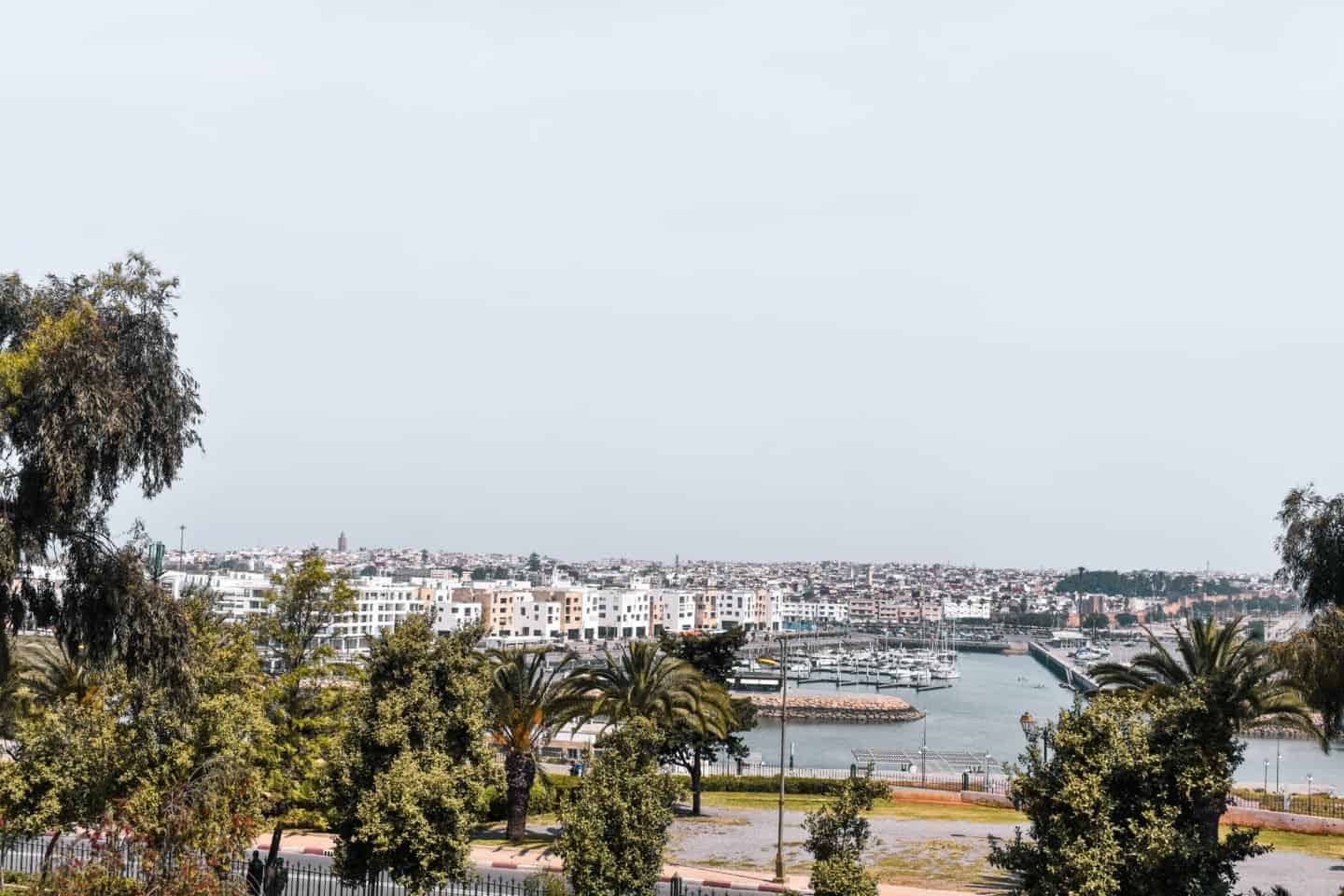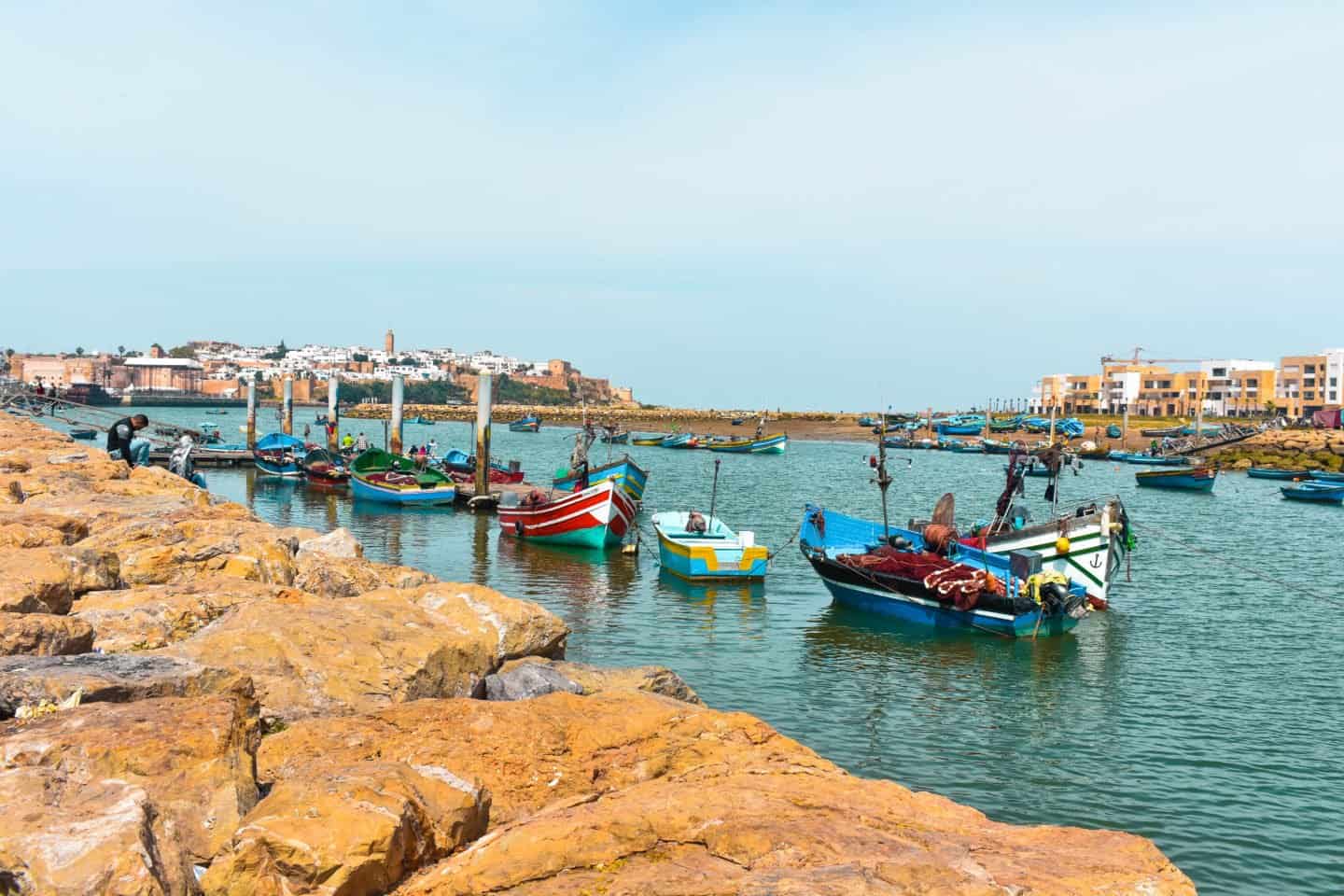 The Ville Nouvelle
'Ville Nouvelle' means new town.
This newer part of town is particularly European and the French influence is noticeable. This part of Rabat is spacious and peaceful, with tree lined boulevards and Parisian style cafes serving up French, Spanish and Moroccan food. Home to some excellent coffee and some quirky street art, it's a great place to explore in Rabat. Seek out 'Place Pietri', a large square that is bathed in sunshine for most the day. This square is home to some of the best cafes in Rabat.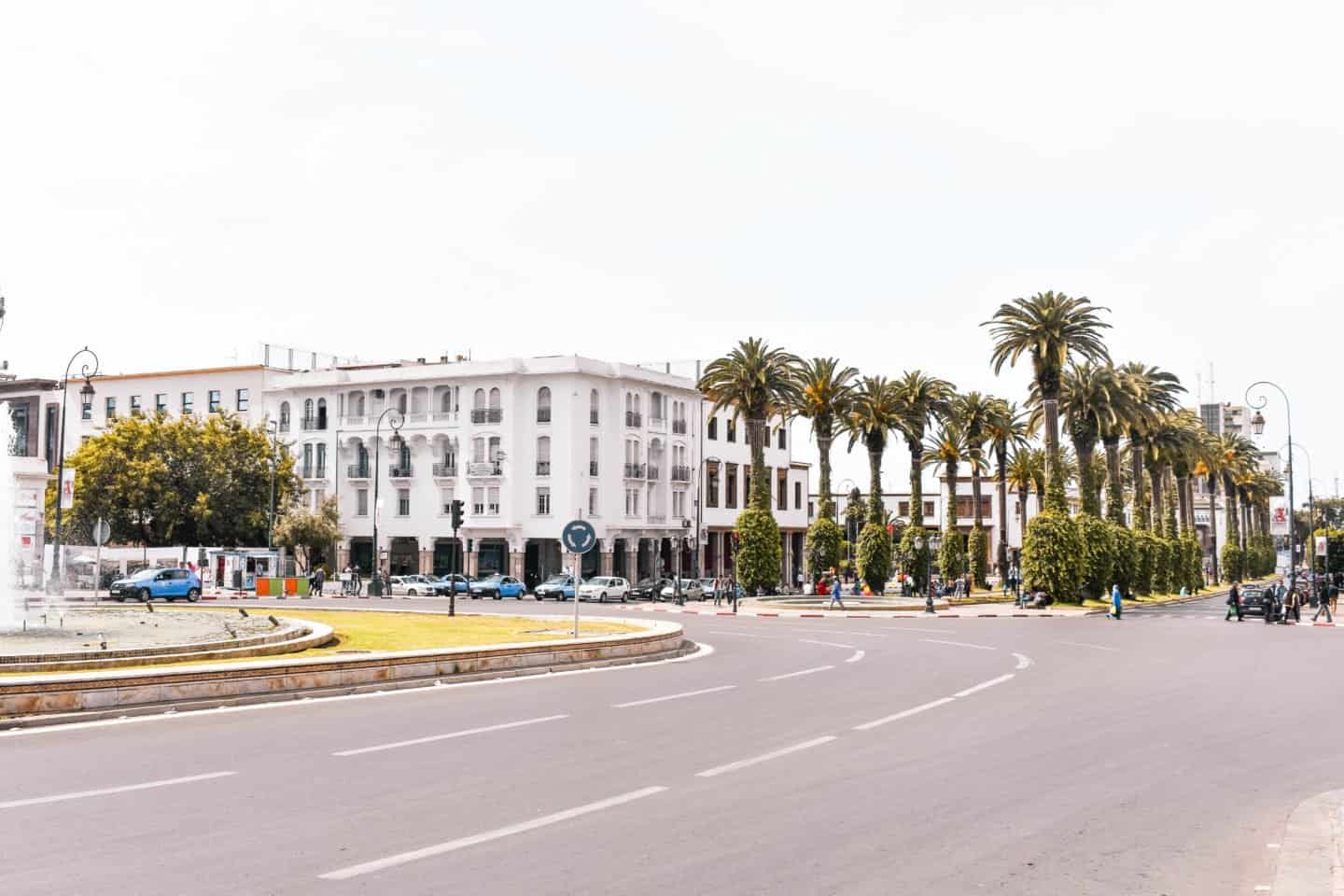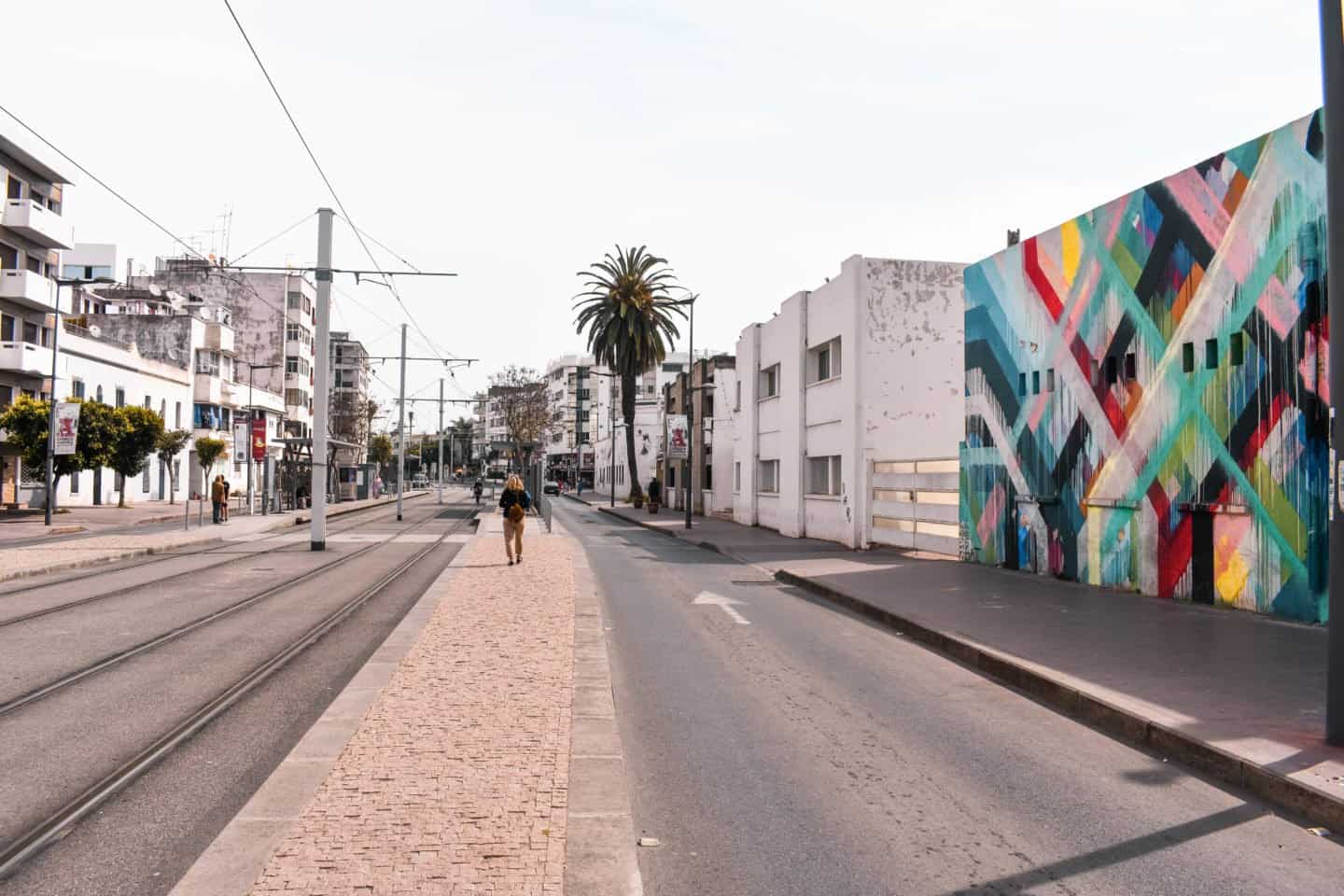 Rabat Excursions
One of the best ways to see Rabat is with a local tour guide, who can ensure you visit all of the top sites in one day. As part of my Rabat Travel Guide, I've included a few suggestions here:
Rabat Travel Guide
Rabat is the perfect Moroccan city to spend one day or a weekend in, either as a standalone break or as part of a longer Moroccan itinerary. It's calm, relaxing and pleasant and so totally different to the frenetic pace of Marrakech.
If you are planning a longer trip around Morocco of a week or two, you might find some of my other blog posts useful. I've written detailed guides to Fes, Chefchaouen, spending 3 days in Marrakech, Essaouira, exploring the Sahara desert and enjoying a beach break in Taghazout and Paradise Valley. I've also written some more specific blog posts on hiking the Rif Mountains in Morocco, visiting La Mamounia in Marrakech as a day visitor, visiting Le Jardin Majorelle and a guide to some of the best places to eat in Marrakech.
I do hope my Rabat Travel Guide has been useful. Feel free to ask any further questions and I'd love if you shared on any of the below links!
Wanna see more? Check my Instagram here, my Facebook here or my Twitter here!
Disclaimer: This visit to Rabat in Morocco was entirely paid for by myself. There was no involvement from the tourism board or a hotel. This is an independent guide.
Enjoyed my Rabat Travel Guide in Morocco? Pin it!