So this week marks 3 years since graduating. I'm not normally one for overly personal posts (I think this is the first!), but having found myself thinking about life in the past week since I graduated in 2015, I thought I would detail some thoughts and how life has panned out.
My only goal with this post is to help anyone feeling a bit lost or worried after graduating, that it will all be OK. Things don't always go as planned.
If you want to skip ahead to certain sections, feel free to do so here:
Where to begin..
I went to the University of Leeds in the North of England to study International Development with electives in Spanish, French and Sociology. When I finished my A Levels in 2010, I decided to take a gap year, which I spent mostly working to raise some funds, but my applications to university were very much Leeds, Leeds, Leeds. I ended up putting various courses at Leeds as my first, second, third, fourth choices… Yep, I was that committed on going to this Northern Powerhouse university!
My four years there was absolutely amazing. I joined the hockey club, the volleyball club, I volunteered with two charities and best of all, I got involved in Leeds Surf Club and Leeds Snowriders. I stayed single for the most part and embraced every opportunity going.
Studying abroad was easily the most definitive part of my degree. I didn't go once, I went twice. In the second half of second year, I studyed in West Africa at the University of Ghana which was unbelievably amazing. Almost straight afterwards, I moved to Melbourne, Australia to embark on a year at Monash University.
These two experiences shaped myself, my university time, my degree and my future like nothing else could have.
I don't regret these years abroad in the slightest or any other element of my degree but 3 years on from graduating, I thought I'd put together my post-university story and my little pearls of wisdom.
Leaving University in 2015, aged almost 24
Finishing at Leeds was a wonderful feeling. In my fourth year, having returned from Australia, I came back motived, disciplined and determined. But more on short term goals.
I had spent so much money in Australia that I chose to balance three part time jobs in my final year, whilst studying and volunteering. It was quite the juggling act – I loved the three jobs, I loved earning money and I loved how exceptionally disciplined and motivated I came about my studies.
What I didn't do however, was plan ahead. I attended a few careers fairs, aimlessly brandishing a CV and talking to recruiters with no real understanding of what the jobs were.
I ended up graduating in July with no actual plan of action. I had money in my pocket and a backpacking trip lined up with my Dad around China, but no plans for September onwards.
Like a dark shadowy cloak….
Bitterness, resentment, jealousy clouded my days.
Suddenly the pressure of having something to do and be really, really enveloped me. I went back home to Brighton in September and watched some of my friends embark on grad schemes, including my boyfriend at the time.
For some of my friends I was happy, but for my boyfriend, I felt the bitterness rise up in me every week. How could someone who got almost a third in his degree and had to re-take his Masters exams, be offered a place on a grad scheme by a neighbour, that essentially saved his ass? He had a great salary and suddenly his ego changed a bit. He'd call me and go on and on about it, without noticing how quickly withdrawn I was becoming.
The pressure of being successful really took a toll. I had always been the one of my friends who had everything so planned out, who was successful in most things I tried and looked to have a bright and busy future ahead of me.
But all of a sudden I didn't.
Work Experience
I had had a lot of jobs between the ages of 14-24. I had worked at Disneyland Paris, bartended at bars and pubs in my hometown, working in a cool clothing store and worked in the boxes at Lord's Cricket Ground. All useful jobs and great sources of income, but all suddenly so useless on a CV. And I was never one for lying on my CV (I know an awful lot of friends that did).
Changing direction
The only relevant work experience I did have was a self-arranged internship at the United Nations in Ghana, during my time living in the capital. I hated it, it put me completely off working in this bureaucratic, dishonest, profit driving sector, with little focus on really making a tangible change.
I steered quickly away from this as my future, but felt lost, as this had been my career goal since I was about 16.
I spoke to careers advisors at uni, who told me (with the best of intentions) that should I still want to pursue a career in International Development, I would be wise to go to Oxbridge and do a Masters as it has become so fiercely competitive.
It wasn't a real option. I couldn't afford it, I didn't want to add to my debt and most of all, I just wanted to start earning.
Starting an internship at 24
I tried to speak to a lot of people. Travel has always been my one true love and I felt that this was the route to pursue.
I applied and successfully interviewed for a role at a boutique travel company in West London. The socialites of London booked their trips with this company and I thought this was going to be perfect.
It wasn't. It was awful. The role I was given was not the role advertised, but more like the CEO's dogsbody. I was mortified every time she barked an order at me or shouted me down or assumed I was really stupid. I lasted one week, each night crying my eyes out on the (2 hour) terrible journey back home to Brighton. I lied, said I had been offered a permanent role and never went back again.
Another friend told me about her role in PR and how much she was loving it. I don't know how I spent so long under a very big rock but I had no idea what PR was. Like, not a clue. It sounded alright so I decided to look into it further and met up with other friends who also worked in PR or advertising.
I decided this could fit well. I applied to a number of agencies and found myself at a lovely company in Chancery Lane where I was given clients such as Yeo Valley and the UNHCR (United Nations High Commission for Refugees). Had things come around and I was to work in the development sector after all?
I thought so and I loved it. But six great weeks came to an end, and even though they loved me (apparently), they were hiring a full time person with a year's more experience and couldn't keep me on.
Unemployment
So I was unemployed. Now it was November and everyone else had been at their jobs for three months or more. I still had some other friends who had gone off travelling or were doing ski seasons, but for some reason, I didn't compare myself to them. I was ready to work but for some reason, failing at my attempts to do so. I spent the following 5 weeks being glum and a bit lost, aimlessly applying for entry-level roles at PR agencies. I started in early January for a tiny agency near London Bridge. The girls were lovely, the work so dull. I kept trying to show them that I was keen to learn and progress, but it was as simple PR as it comes. No big campaigns, no big clients, just mediocre small clients, where we would try and get just the tiniest mention in a magazine. Fine, but oh so boring.
But it did give me the time to sit and apply to other roles now I finally had some experience under my belt.
The world's biggest and most successful agency wanted to hire me!
And so I started in April 2017. The agency, which shall not be named, offered me a contract to start in its Consumer/Brand team. I thought everything had come full circle. I thought the fails and miserable past 8 months were all for a reason.
I finally had a (slightly) larger income, a flat in London with my boyfriend and school friend, I had a new found social life as I was proud and more confident that I had something to say for myself.
I loved my first few months. They challenged me and I rose up to every task. I got stuck into everything and loved my clients – big, global conglomerates where I was working on multi-market, multi-million pound campaigns that were broadcast/displayed or featured around the world.
Suddenly I knew I was doing the right thing. I loved going in every day, I loved learning, I loved the people on my team and I was the happiest little bunny.
"Business Needs"
Until "Business Needs" happened, and "sorry Claire, but due to business needs, we need to move you to the gaming team". As in gaming consoles like Playstation/Xbox etc. The team that had a notorious reputation in the company for working horrendous hours, for having a nasty blame culture and unhealthy team dialogue, and the team that no-one wanted to be in.
I felt cornered. I loved my role, but I was still in my probation, desperately pushing to be made a full time member of staff. The probation was 6 months and the HR team really made me feel as if I had no choice.
So I reluctantly left my consumer and travel clients that I was doing so well on, to join the gaming team. I knew nothing about gaming. I had never played on a gaming console in my life – I actually hated gaming and used to wonder who the hell would spend their days indoors in the dark, killing zombies and bad guys, instead of being outside and making the most of fresh air, exploring the world and seeing friends.
And the team and working environment was just as bad as I had been told, if not worse. On a very low salary, I was suddenly working 14 hour days, being shouted out for doing stuff wrong (I told them I knew nothing about gaming) and for feeling incredibly unsupported and lost at the company.
I digressed quickly. My health declined. Commuting for one hour every day, to work at 100mph to deadlines from 8am to 9pm and to be shouted and spoken to like a piece of crap really, quickly took its toll.
I'm Outta Here
So my 6 months crept up. There was not a day I didn't dream about leaving. I handed in my notice (luckily I only had to give a week in probation). Some of my colleagues from the wider team were so angry I had been treated that way and some were sad to see me go. I felt like I had made some amazing friends at the company but it was the most unhealthy and vicious working environment. I had an unexpectedly lovely leaving party.
What happened the next Monday? HR got in touch, They wanted to offer me an exciting new role in the motorsports team, travelling the world with the F1. Probably every guy's dream. I ran it by close friends and everyone unanimously said to go for it.
But something in my heart said no. Something deep inside me knew that toxic environment wasn't right. And so I chose to be unemployed again.
Choosing to be unemployed
It was not an easy decision. I had a flat in London and I had rent to pay. I also had a trip coming up (my main and only holiday of the year) to the Philippines for a month. And so I spent the following four weeks trying to remain upbeat, exploring London, seeing family, helping myself recover my mental and physical health, and trying to work out a plan. I knew PR was right – the job gave me such a buzz.
But I couldn't rush to work in any old company again. Suddenly working for the 'biggest and most successful' agency in the world was the absolute least important thing on my list. They know people want to work there for the 'name' and can really take liberties – most people working there were unhappy.
Starting my blog
Since I was a child, I had always dreamed of being a travel writer. A field I felt was too exclusive and difficult to get into. And yet, I had just spent the past 6 months liaising daily with writers and bloggers (some travel, some gaming). Suddenly, it just felt a bit more do-able. I met with friends I had made in the industry. I attended talks, I tried to glean as much information as possible before one cold November day, I took the plunge.
I bought a domain, a website host and Stoked to Travel was born. I didn't have the faintest idea what I was doing. I taught myself to code and together with the team at Pipdig, I curated the very website you see today.
I had a little fire growing in my belly. Something felt right. I didn't know where it was going to go and maybe it would go nowhere, but just creating a little space of the internet, something to call my own, felt like a bit of a 'Fuck You' to my previous colleagues who told me leaving that company would be the worst thing I'd do.
I had a sense of purpose again, but it was for me, entirely for me. I wasn't making money and if I stopped to think about it, I started to cry knowing my life savings were going on my rent. My relationship with my boyfriend had really started to deteriorate (a mixture of things and a realisation that we were not compatible after all!) and everything started to feel messy and confusing, yet this blog gave me some stability and reason.
Things get worse before they get better
Now I haven't gone into the details of my mental health during this time. But I felt very alone. Whilst I was finding purpose deep within, I chose to isolate myself from my friends. I felt embarrassed I didn't have a proper job, money or anything to show for myself and my degree.
I went on the month's trip to the Philippines with my boyfriend. It was good, on the whole. We landed back in England, both sick (a virus for me and salmonella for him), and two weeks later, when we'd both recovered, he told me he wanted to break up with me. My world just suddenly crumbled. I was already struggling with anxiety and some degree of depression and I couldn't suddenly face the day. My blog was forgotten.
I sort of begged him to stay with me, but it was pointless. He did for a few more months (and we did live together too), but it was awful. Nasty and void of love and affection, I felt myself spiralling downwards. So far removed from the life I thought I would have after graduation.
Everything had been so wonderful until I graduated but out in the big world, I wasn't making a very good job of it.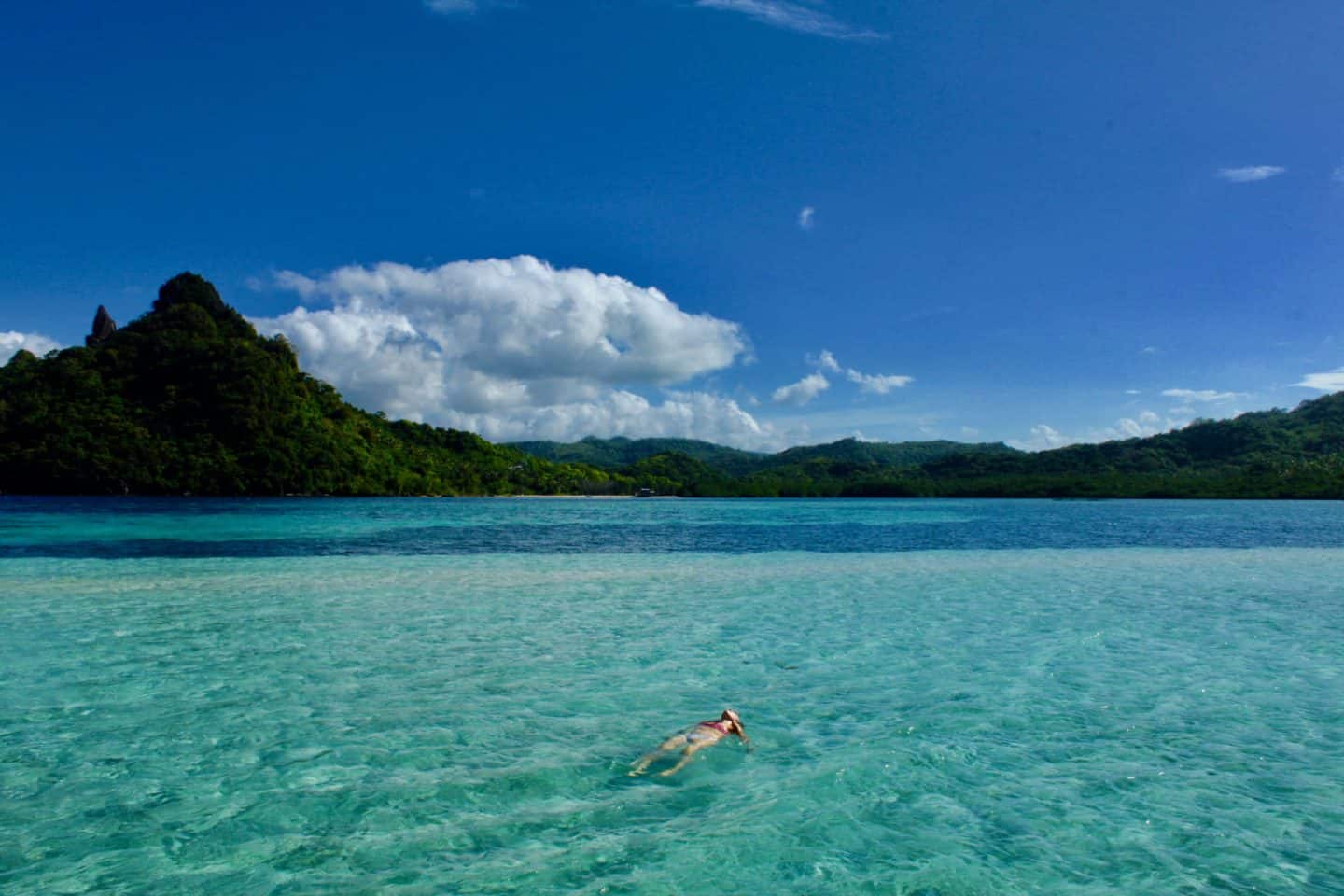 Some light in the tunnel
But by some stroke of luck, I noticed an Account Executive role at big agency in London with a specialised travel sector. I applied on a whim but before I knew it, I was two interviews deep, I'd passed the written exam and had been offered the role.
I of course decided to accept and on the 8th March 2017 I started. My life turned around almost instantly. My boyfriend tried to break up with me the night before I started (livid!) but we continued on. I loved the job. Again, I loved my clients, the team was friendly, I had so much to learn but everyone was supportive and kind.
The salary was much better and except for the boyfriend issue, things were on the up. My other housemate and long term friend Katy and I had secured very cheap flights to Morocco so, just four weeks into the role, I took my two week holiday. Oops but thank God my company is so nice.
Together we had a wonderful, boyfriend-free two week trip. Two of my other friends flew out for the final beach week where something dawned on me. I felt happy and motivated, but my relationship was the only thing making me sad and upset. I flew back to England and three days later, he told me again he couldn't go on. This time I was prepared and I agreed. I asked him to move out that day and he did.
A bleak week and a transformed future
The following week was a bit rubbish. I was down and a bit lonely, I felt guilt, hugeeee amounts of guilt.
But on the Friday, a Director pulled me aside. She told me our colleague had handed in her notice, and consequently, would I available to go to Singapore and Indonesia in 4 days time to take the trip she was scheduled to take?
I nearly burst into tears (I did outside). I called my Mum and thanked God, angels, stars, everything! Some divine intervention had occurred and I was to take four amazing women journalists to Asia in just a few days time to enjoy the ultimate luxury at our clients' hotels. I couldn't believe it.
The week-long trip was fabulous but reality came crashing down over the May Bank Holiday Weekend. Alone in the flat for the first time, I sobbed and sobbed. I turned down all my social occasions that weekend and cried. I don't know why. I also don't know why I chose to download Bumble and Tinder that afternoon. I guess I felt that it was stupid to keep on crying and better do something with my time (and check there are good looking men out there).
I matched on Bumble almost straight away with a cute South African. We engaged in conversation, I waited a few weeks to go on our first date, and as they say, the rest is history. Thirteen months later, we are firmly a couple with everything ahead of us.
I got sent on another dreamy work trip to Italy and suddenly, good luck kept coming my way. The summer of 2017 was unbelievable. A combination of falling for a very cute and kind man, as well as friends being amazing, it ended up being incredible. But best of all, things haven't changed.
Your vibe attracts your tribe
It's true. Bringing back my positive mindset has brought some amazing people into my life in the past year. Believing I'm lucky has brought huge amounts of luck my way. Positivity does breed positivity.
It makes me wonder if a more positive and lucky approach to life after graduating university could have given me a different outcome, but now 3 years later, I am able to look back and think actually, thank God I had those hard days. It might also have been so much worse. But now I appreciate everything so much more.
An annoying day at work now still is nothing in comparison to my time before at the huge global agency. I am still being sent on trips around the world and my company embraces my love of learning and has sent me to some fantastic destinations and conferences in the past year.
What about my blog?
Well, on the blogging front, things have also got better and better. I took a hiatus last summer whilst having too much fun, but I needed to be happy and embrace everything coming my way. This year, I have (almost) found a balance between working, the blog, socialising, sleeping and what not. I say almost because I can never get enough time to do the latter three after long days at work, but I am making the best of the time I do have.
I weigh up things every day and try to make smart decisions as to what my priority is. But the blog has started making money, and I'm really pleased. May and June were particularly good, and it feels nice to have something to show for this 'hobby' I put so many hours into.
What next?
It's crazy to think it has been 3 years since I graduated. Sitting today and I've tried to decide if I am proud of what I have achieved so far. I definitely am. It might have been a slow and painful first year, and had that time been more successful, I would definitely have more savings in the bank. But I feel like I have 'caught up' with my friends a little, and although I hate to subscribe to this belief and compare myself to others, my ego would probably not be overjoyed if I was still an intern 3 years after graduating as I approach 27.
What have I learnt?
A few things, for sure.
I have learnt not to worry about age and achievements to match. Everyone does do everything at their own pace. It isn't a race, it really isn't. Every single person will face setbacks and personal challenges at some point.
Social media is fake. Don't be jealous of what others appear to be doing. It is never a real representation and I'm grateful people are starting to be more honest and transparent in their posting.
Don't be pressured. If you take a wrong turn, don't panic. Time isn't wasted doing anything, it's a lesson.
Follow your passions and try new things. Meet new people. My housemate Katy is an amazing example of this. She has joined GoodGym, local boxing classes and a netball league, as well as volunteered at an old persons' home here in East London. She has made entirely new separate and like-minded friends who add a new dimension entirely to her London life.
Blogging has become very much my main use of any spare time, unsurprisingly. But I have met so many interesting people in the past year by going to events, workshops, parties and talks – and they're so like-minded and understand the everyday struggle of trying to balance so many things.
And lastly, for those wondering what to do with their future. Do as much work experience as possible. Relevant or not, it'll teach you things you didn't even know you could learn. Whether it's if that particular role is actually a fit for you, or simply how to negotiate tricky situations.
Take every opportunity that comes your way, and also go and make as many opportunities happen as possible.
And lastly..
By no means is my career journey finished. I just felt this week that 3 years after graduating, I have a lot to contemplate. I've learnt the hard way that working in super swanky corporate offices for a big global agency is actually far from the dream. There's so much more than the parties and the advertising world.
Just because you have a degree doesn't mean you need to have a big corporate job, unless you want one.
If you want to become a yoga instructor after all, do it. If you want to change track completely from one thing to go and set up a business baking cakes, do it. If you want to start a blog, do it. Doing something you love each day and that gives you purpose and happiness beats being overworked and being unhappy.
Overall, it's about finding your balance. I supplement a job I really like, by now making a helpful extra income doing something I really love. But I'm not finished and only feel excited now that I'm only just starting to realise a potential. It might having nothing to do with my degree, but I loved my time at university and I love what I'm doing now. And that's all that matters, right?