Thank you for stopping by and visiting my blog.
My name is Claire and Stoked to Travel is a pun on my surname!
I'm a 20-something Londoner, a global traveller, a full-time worker, dog mum, coffee addict and lover of the sunshine!
I've been afflicted with a travel bug since 2010 when I took my first long-term backpacking trip.
Although I'm based in a leafy corner of London now, I've lived in several other countries including part of my gap year living in France, a six month stint living in Ghana and a year in Melbourne, Australia.
I started my blog a couple of years ago to share my love of travel through insightful destination guides, detailed reviews and suggested itineraries. This site has since expanded to cover more UK content, restaurant reviews and shopping pages.
If you're like to know more about me and the destinations I've been to then please follow the links below!
Stoked to Travel is a space dedicated to offering inspirational, useful and detailed travel guides, as well as in-depth reviews of hotels and experiences.
These days, I manage to fit my travel into around 28 or so annual leave days, as well as weekends and public holidays. People ask me all the time how I travel so much, and the truth is – I am very good at making my days out of the office work for me, and have developed a whole list of personal travel hacks.
Who do I write this blog for?
This blog is aimed at people similar to myself – those who also work full-time but are keen to see the world. You'll notice most of my itineraries are between one week and three weeks long, and many are based on a weekend in a destination.
My Travel Style
I'm not a backpacker anymore, that's for sure. A few years ago, a 20-bed party dorm would have been ideal. Fun, social and boozy.
But definitely not now! I love travelling in comfort these days, whether it's simply having a private room or taking a taxi over two buses and a tube from the metro. I'm not sure I will ever stay in a dorm again, or choose a travel option that takes three hours over one that would take 30 minutes.
My travel spending style lands somewhere in the mid-range. I'm less budget conscious now, and definitely choose to splash out on things that have become important to me. This could be flights with better timings, airport hotels or even an upgrade from economy to business. Sometimes, I like to go all out now and stay in truly iconic accommodation that'll bring a whole different level of luxury to my trip, such as my stay at the Uga Escapes Chena Huts in Sri Lanka. That was 100% worth every penny.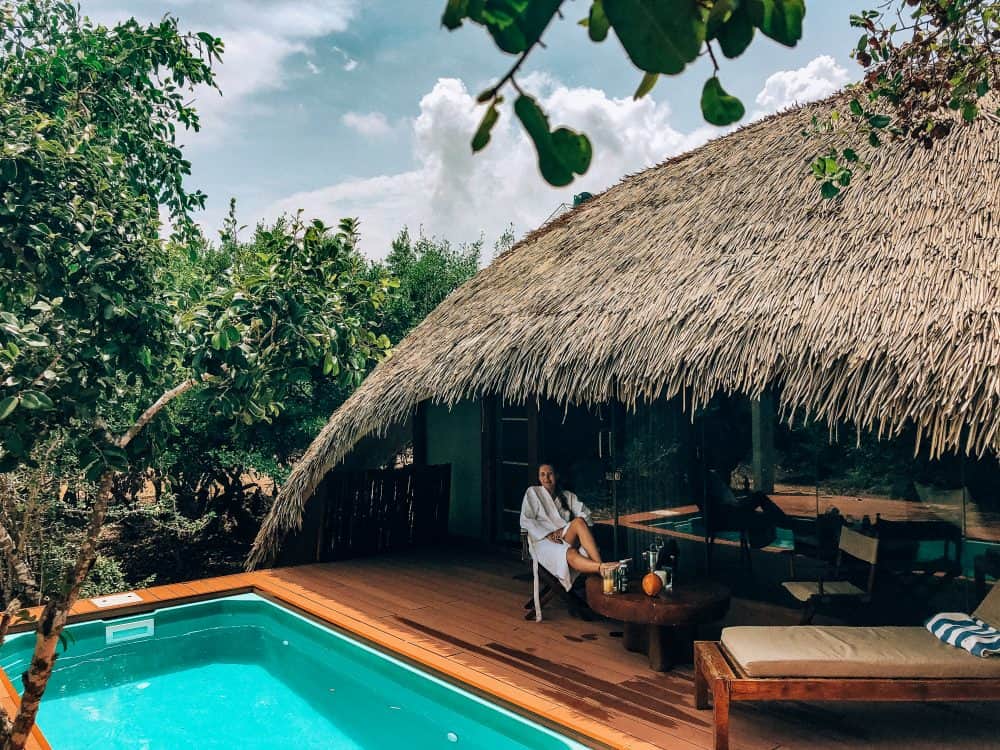 I'm approaching my 30s and these days, I travel more with my partner or a close friend than travelling solo or in big groups. I still manage to join the occasional family trip too though!
Partying is no longer a factor for trips, and whilst I enjoy exploring the bar scene in a new destination, I quite like to be home in bed by midnight now. Ready for a day of exploration!
My travels used to be focused on adrenaline-pumping, thrill-seeking adventures, from skydiving, bungee jumping, canyoneering, white water rafting, swimming with sharks and desert trekking. Now I've 'ticked' these off, my travels are focused on soft adventure, so relaxed hiking, biking and being out on the water.
I don't like to just skim the surface of destinations, and therefore find myself returning to the same place time and time again, just to see a little bit more..