I recently I had the pleasure of being invited on board the newly renovated Independence of the Seas cruise ship, one of the world's largest and most exciting vessels.
Royal Caribbean invited a number of lifestyle and family influencers to come and see for ourselves what makes this ship so special during its turnaround day in Southampton.
Cruising with Royal Caribbean's Independence of the Seas is guaranteed to be a special experience as it has has just undergone a multi-million pound upgrade. The ship has become more family-friendly than ever, with so many of its exciting new features having been designed and incorporated with kids in mind.
First Impressions
Approaching Southampton's cruise terminal, it was the ship's size that really gets you. Nothing can prepare you for the feeling of being dwarfed by such a huge structure. Inside, it really is a big floating hotel. It feels opulent, with lots of glass and a warm rich colour palette.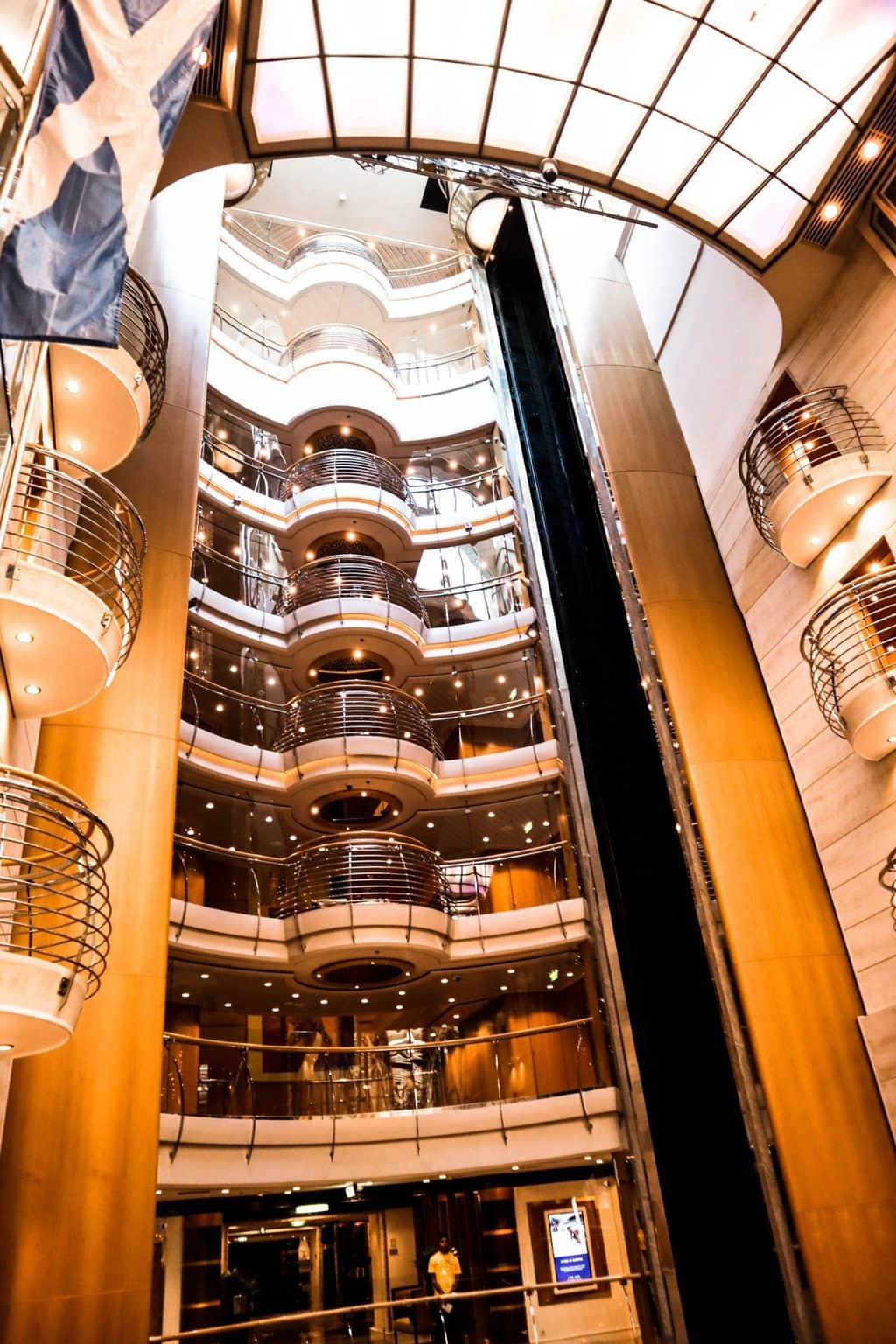 Families
This ship is without doubt one of the most family friend ships I have ever been on. There were so many activities for kids of all ages to keep them entertained from dawn until dusk. This below is the super huge arcades game room!
Pool Deck
Up on top deck is Splashaway Bay, dominating the central part of the ship. The perfect place for kids of all ages to play, there are so many slides, hot hubs, big pools, small pools and even a giant drench bucket. Definitely no shortage of water themed fun up there! Or sun loungers!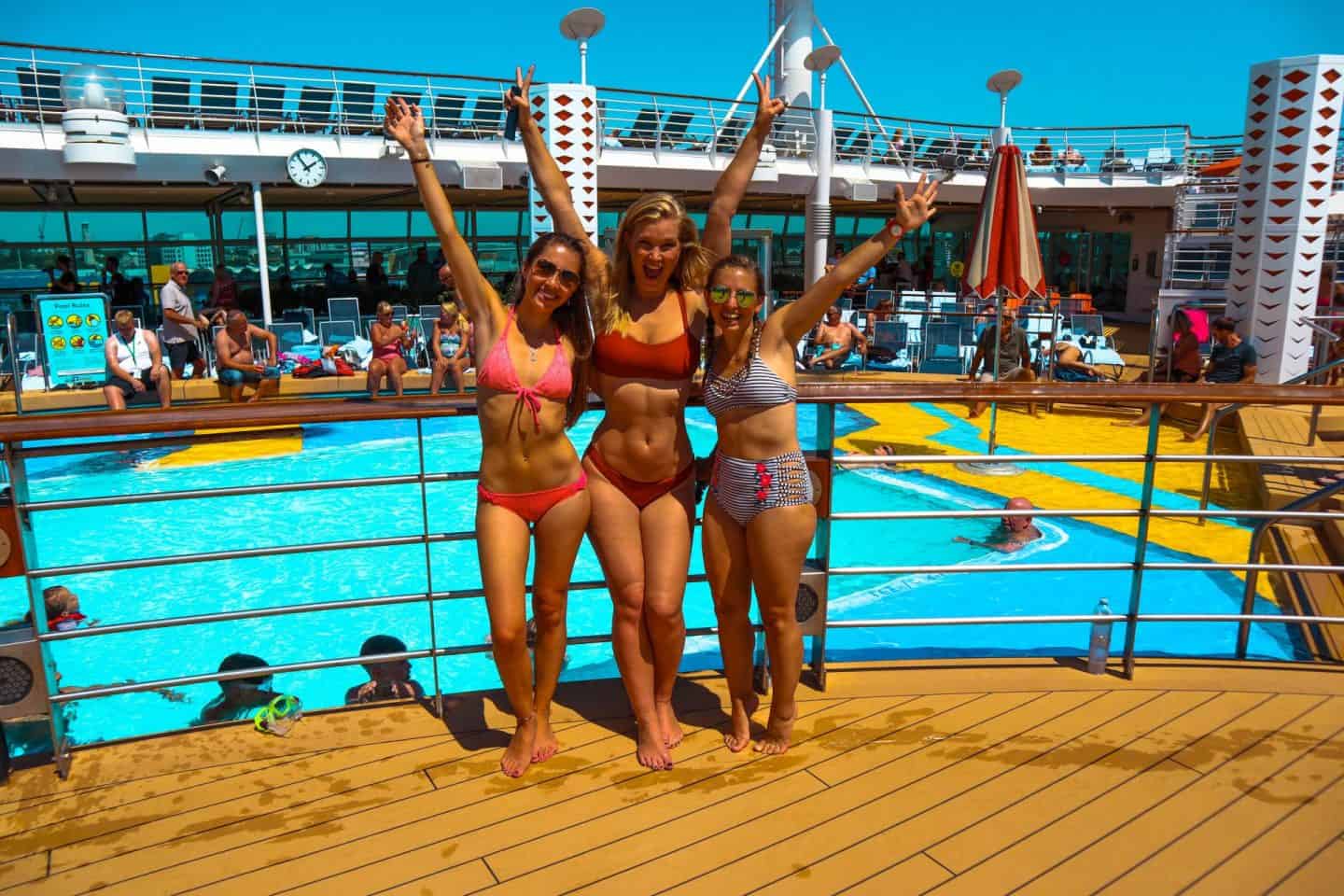 Perfect Storm waterslides are another new feature on board the Independence of the Seas. Occupying a huge section at the back of the ship, these colourful slides look epic and impressive both close up and from outside the ship!
Other exciting features
Another new feature on the ship is laser tag. A longtime favourite for kids, this 2.0 version is set in an inflatable glow-in-the-dark maze and is the perfect rainy day activity.. should you ever get one on board!
Skypad, a bungee trampolining experience using a VR headset, is one of the brand new features on the ship that really sets this ship apart as well as a huge crazy golf course, the Independence Dunes!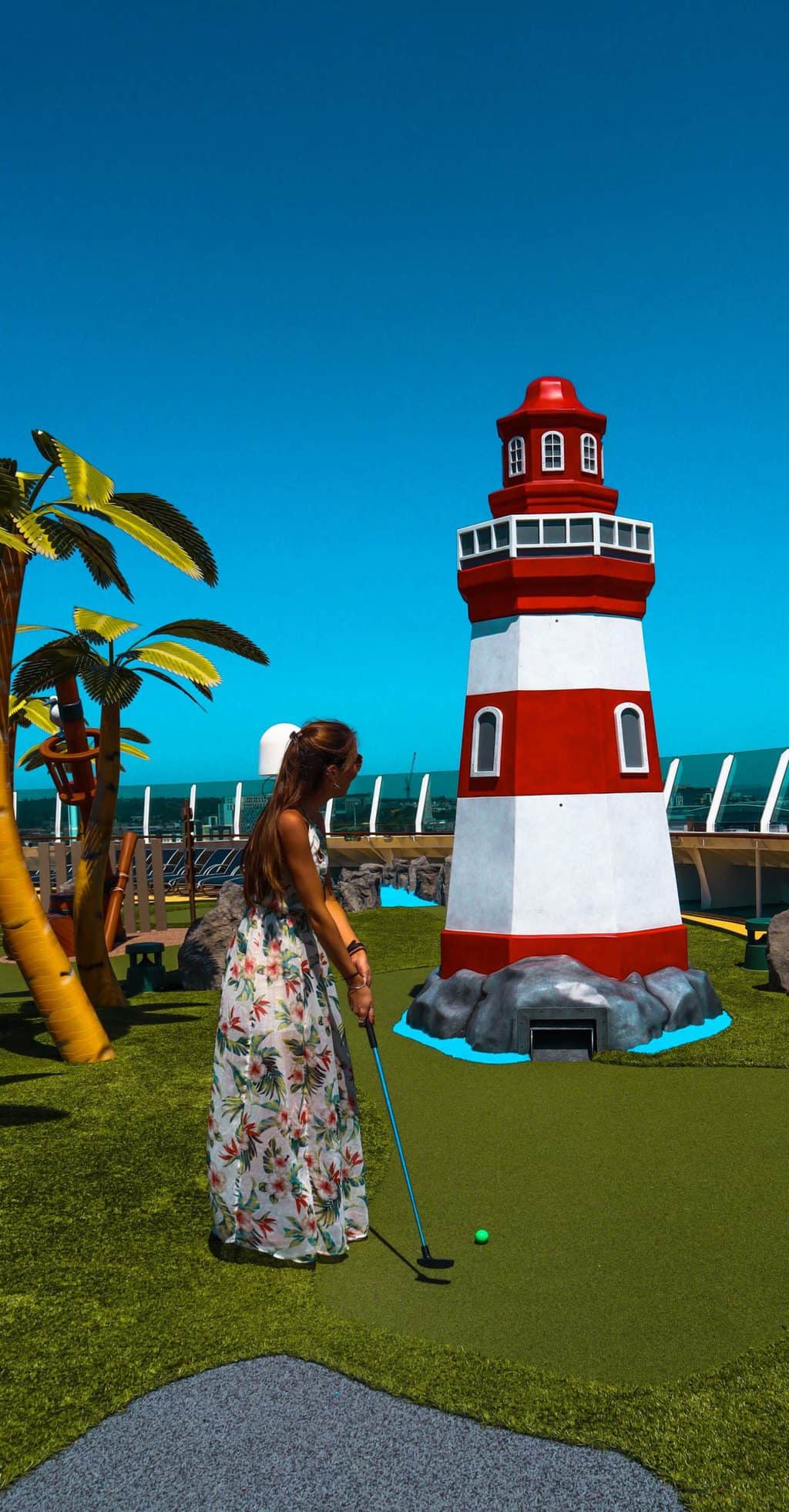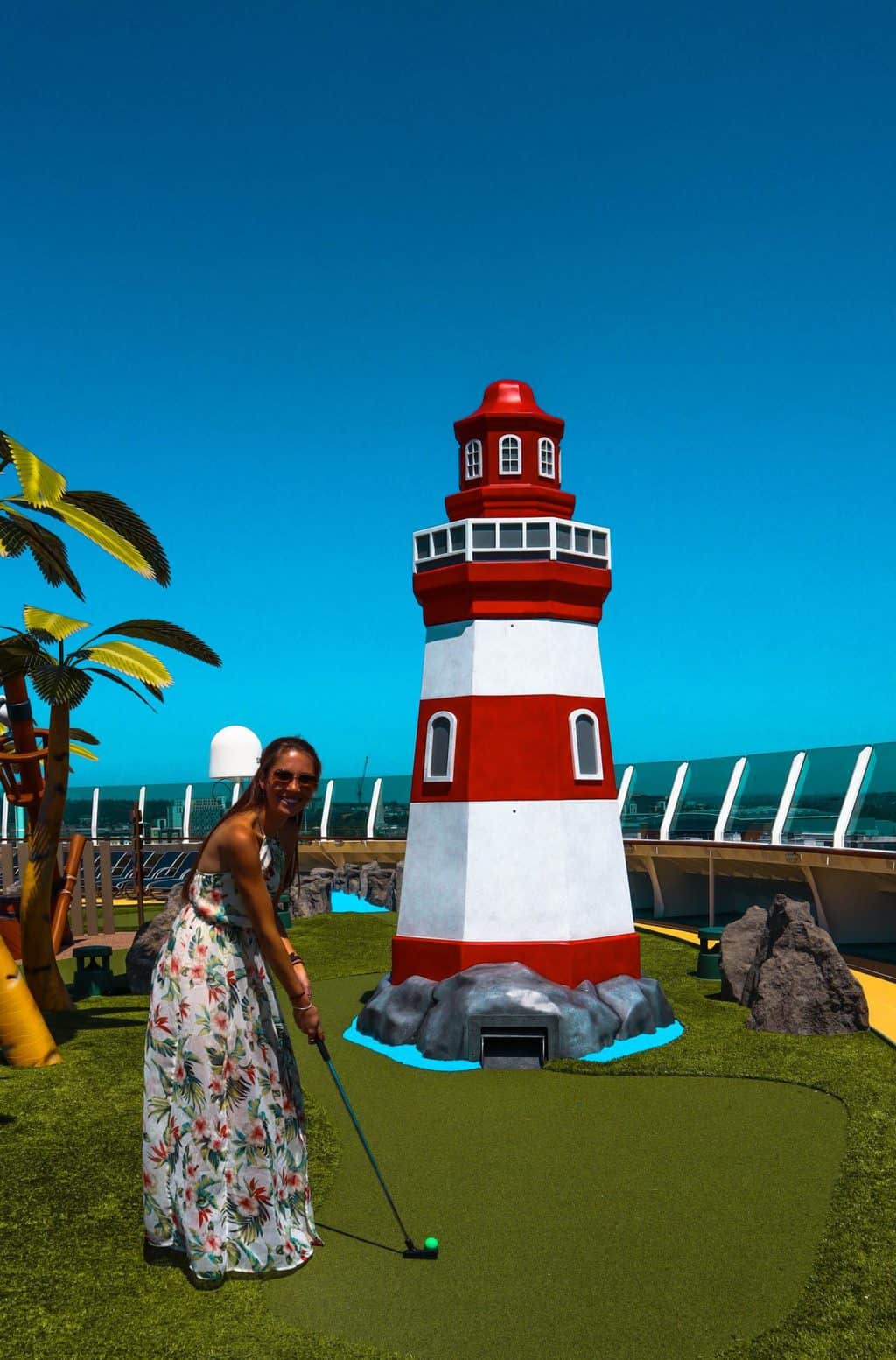 Dining
As with most Royal Caribbean ships, the Independence of the Seas has a number of brilliant restaurants. We ate in the steak house at Chops Grille but there are a number of other options including Sushi in Izumi, American food at Johnny Rockets, pizza at Sorrento's pizza and then the main buffet at Windjammer's.
There is also the main dining room as well as selection of eateries along The Royal Promendade. You can find out more about the dining options whilst cruising with Royal Caribbean's Independence of the Seas here.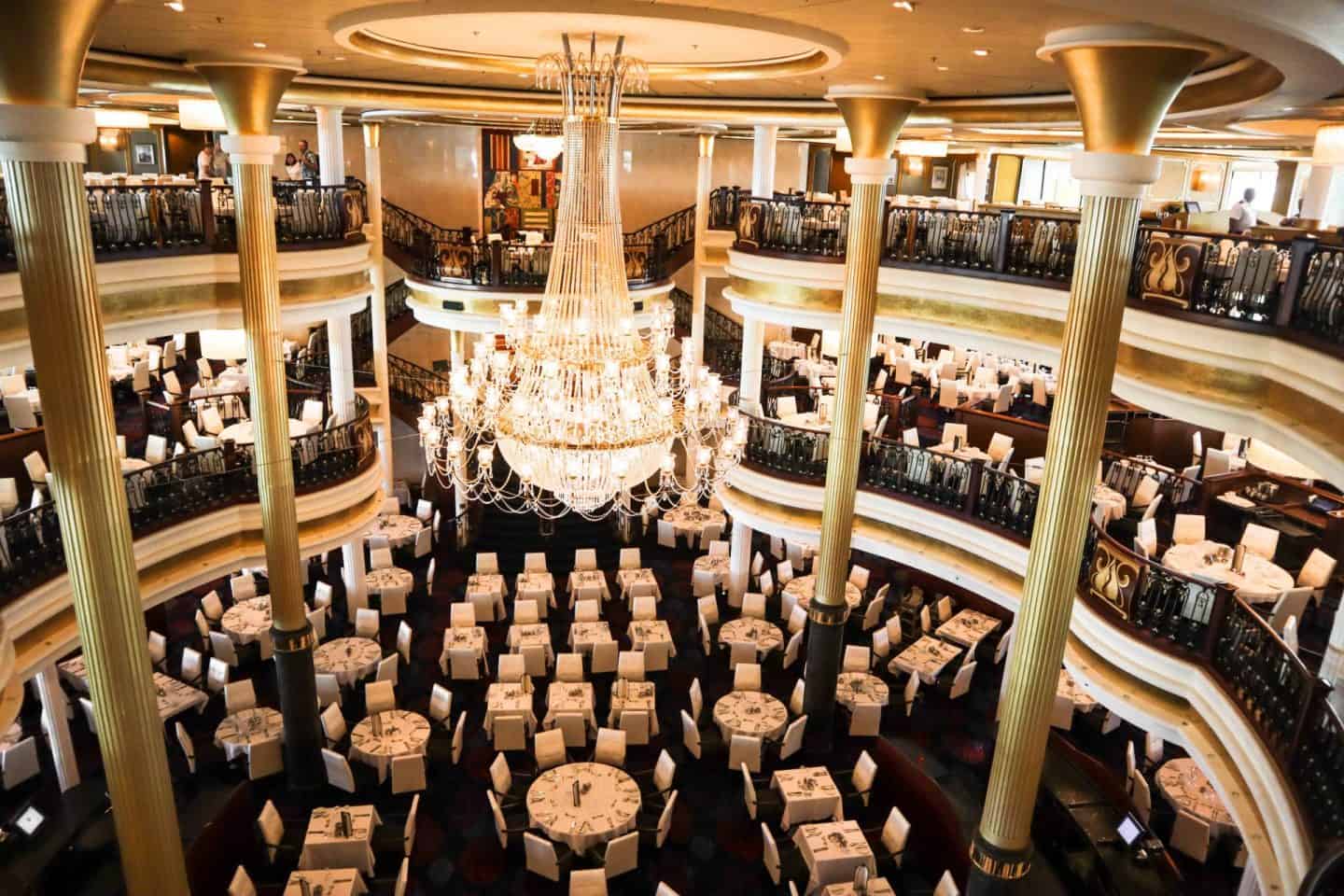 Spa and Wellness
The ship has so many fitness and wellness offerings, many of which are outside. The seriously impressive climbing wall looked like a real challenge, and was located right by the full size basketball court.
There is also a full spa and wellness centre, offering treatments and chill out zones to really enhance your holiday on board.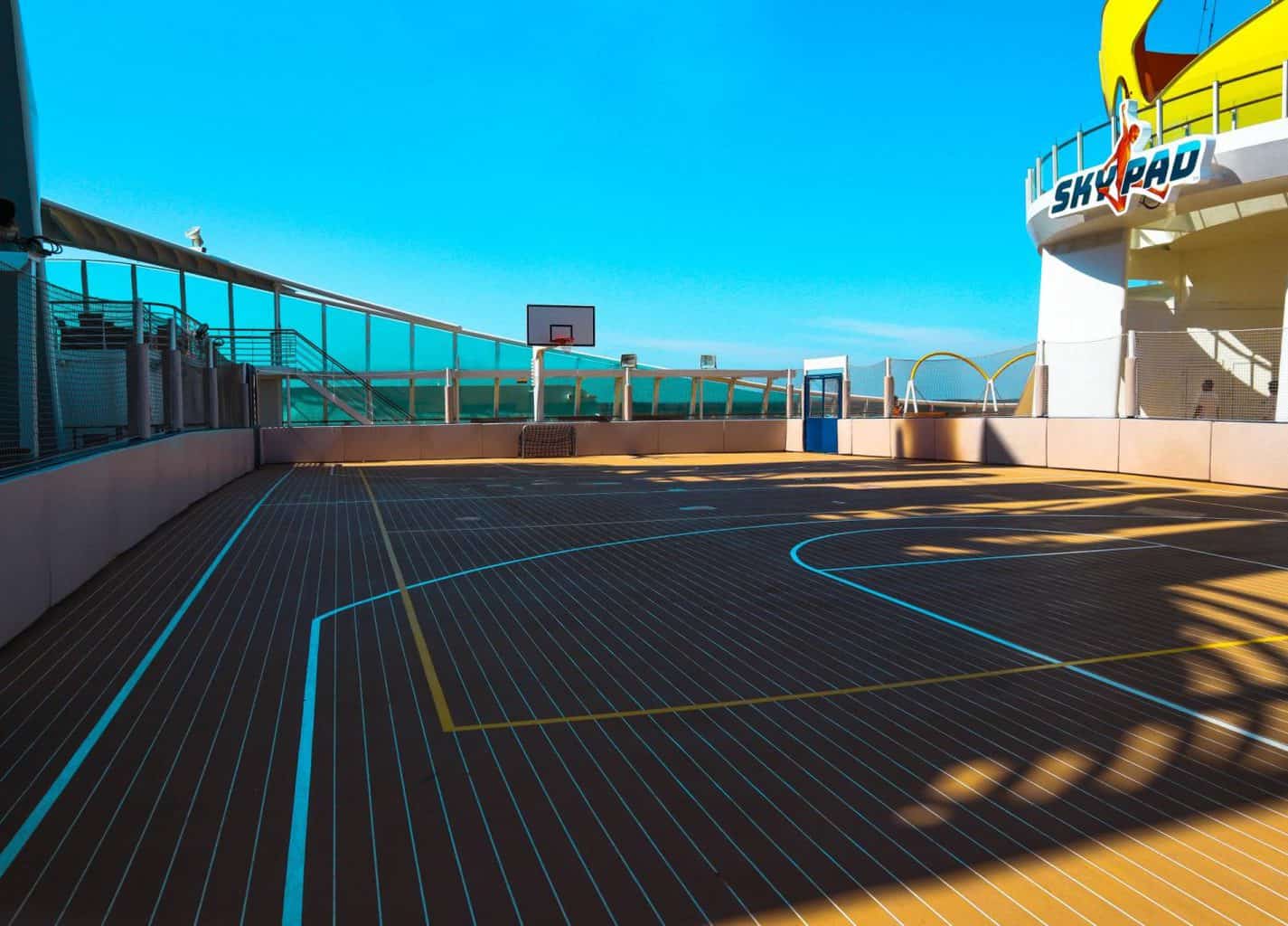 The Promenade and Evening Entertainment
The bustling centre of the ship was really impressive and like nothing I have seen on a ship before. Lined with shops, boutiques and cafes, it was very cool (And patriotic!).
The evening shows on board cruise ships is one the most important aspects to me. The Independence of the Seas has plenty of bars and lounge areas, which is fantastic as I love to enjoy shows and live music experiences that I wouldn't tend to on land. The theatre was magnificent and it was a shame we were not staying on board until the evening!
There is also the casino, if you're so inclined!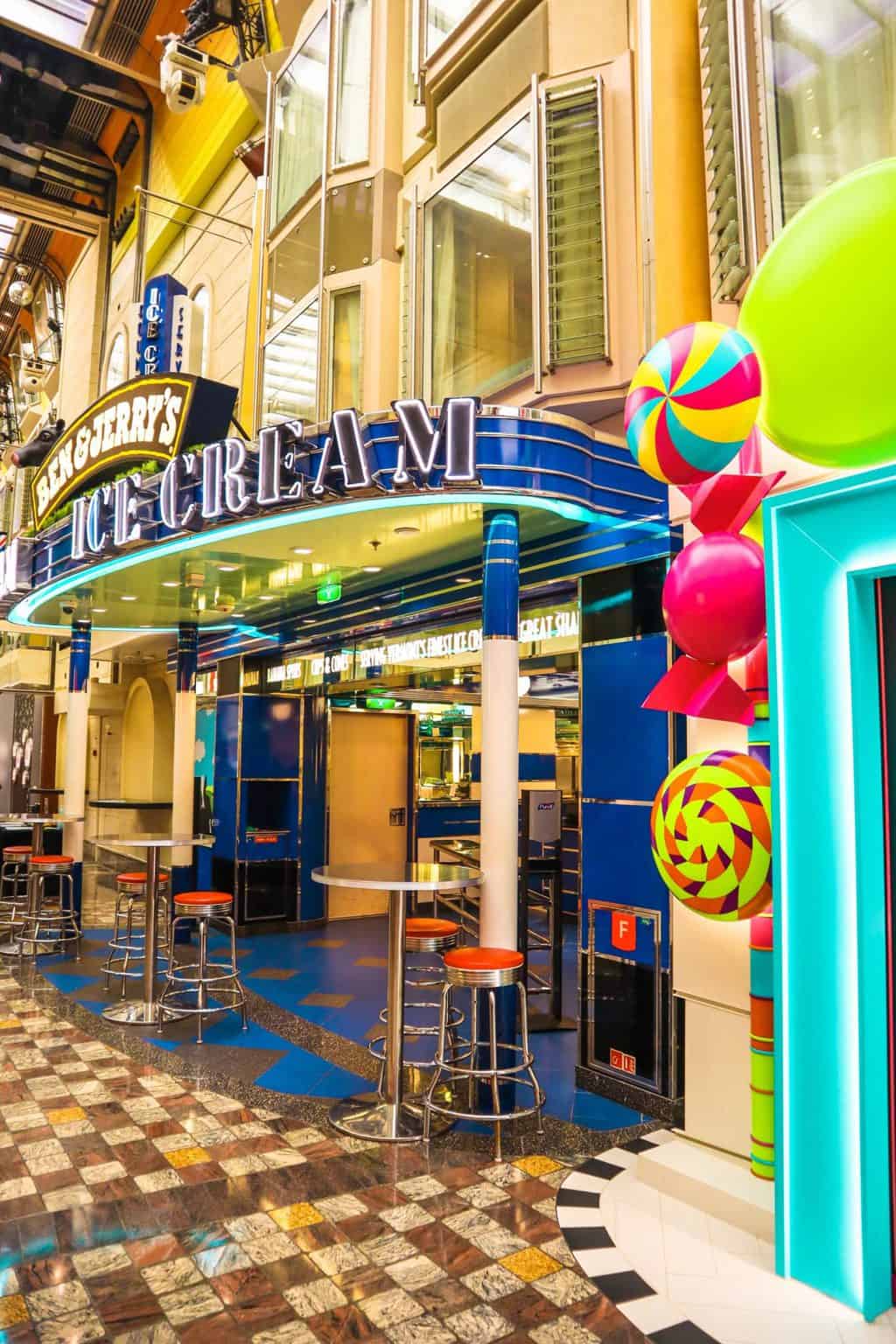 Rooms
Unfortunately we didn't get to view a room as guests were coming onboard. But as you can see, they are spectacular and well appointed, offering everything you could need in your stateroom.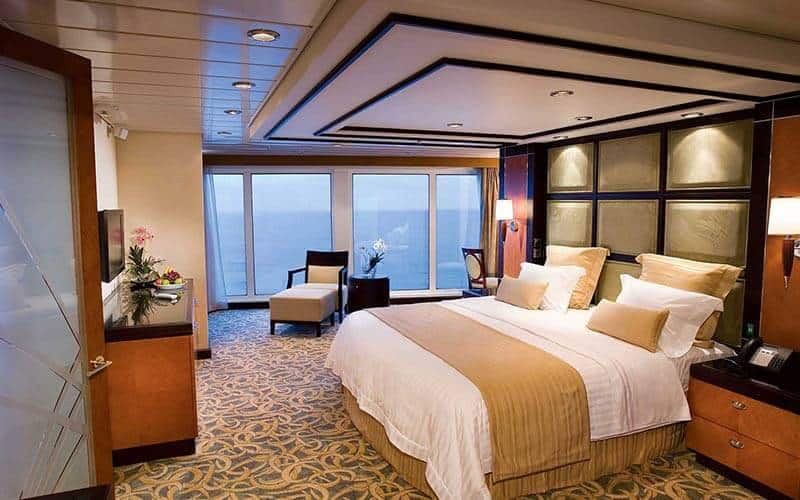 Itineraries
The beautiful Independence of the Seas sails predominantly on European, Mediterranean and Caribbean routes. Find out more about the destinations here.
Final thoughts on cruising with Royal Caribbean's Independence of the Seas
This beautiful ship made for a wonderful day exploring all of its onboard features and dining. Its itineraries look fantastic and with its multi million pound renovation, a holiday onboard the Independence of the Seas would be dreamy.
Find out more about the ship here.
I hope this post has been useful for anyone considering sailing onboard Royal Caribbean's Independence of the Seas.
Feel free to ask any further questions regarding cruising or the ship in the comments section below.
Wanna see more? Check my Instagram here, my Facebook here or my Twitter here!