London, the beautiful capital of England is a city like no other. Unlike Paris or Barcelona, there's no obvious core of central activity or tourist hub. In fact, London is pretty special in that not only is its very centre worth visiting, but also all the eclectic and interesting neighbourhoods dotted throughout the city. It's certainly hard to know where the best areas to visit in London are! Each neighbourhood in the city is distinctly different, making the capital one of the most interesting places to visit in the world.
Millions of tourists each year descend on all the major sites in the city, such as the London Eye and Buckingham Palace, as well as some of the most famous neighbourhoods, such as Notting Hill. But there are simply so many are exciting and enchanting areas throughout the city that are well worth visiting. You may even find you prefer them to the most popular areas!
London is a city I'm proud to call home. I live in an area called Rotherhithe Village, which is a peaceful riverside neighbourhood alongside the Thames and just 15 minutes from London Bridge.
I've previously lived in South London, near gorgeous Dulwich Village, as well as in Stratford, the home of the London Olympic Park and an ever-growing number of hip canal-side bars.
So this guide aims to show you all the areas in London, from the most central and most famous, to the neighbourhoods that only locals typically know about.
London Travel Guide: The Essentials
When to visit London
London has four distinct seasons, all with their own benefits, making London a fantastic city to visit year-round. The summer months (May to September) are an amazing time for outdoor activities. London pulsates with energy, and there are hundreds of concerts, foodie events, festivals and famous sporting events such as Wimbledon taking place through the city. And of course, there's the buzz and lively atmosphere of packed London parks and enjoying the buzz of London on a hot afternoon.
Autumn and Spring are also beautiful times to visit, when London erupts in colour. From the pink blossom in April time, to the dark oranges and reds in October.
Winter brings the darkest and wettest weather to London, but it's also a magical time to visit for all the festivities that take place across the city. London is electric in the run up to Christmas.
In my opinion, January and February aren't the best times to visit. The weather is at its coldest, and there are far fewer events and activities happening across the city. It's typically a time when Londoners tighten their purse strings and head to the gym to work on all their new year resolutions!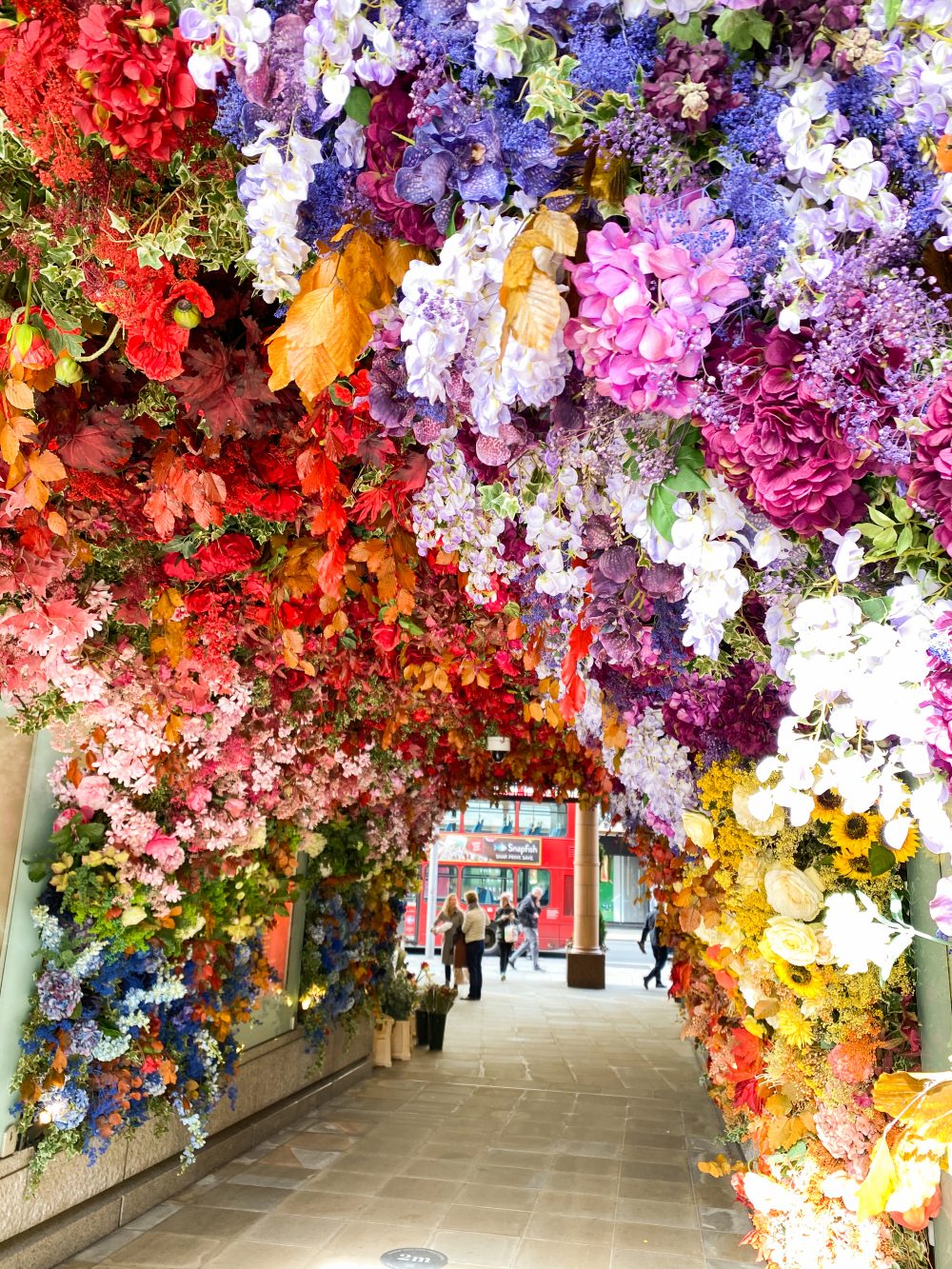 Which London airport is best?
This very much depends on where you fly in from.
If you're coming to London from the US, Asia or Africa, you will almost definitely land at London Heathrow. Heathrow is the only airport served by the London underground (on the Piccadilly line), which is the cheapest way to the city centre but a little slow. There's also the expensive, but very fast Heathrow Express train direct to London Paddington.
European destinations fly into Heathrow, as well as Gatwick, Stansted and Luton.
Gatwick is the easiest airport to land at in terms of direct trains to London. You can be at London Bridge or London Victoria in 30 minutes.
Trains from Luton arrive from Kings Cross St Pancras and trains from Stansted arrive at London Liverpool Street.
No matter which airport you land at, you'll find a convenient method of transport to your hotel or Airbnb. If trains don't work, other options include the National Express coaches or using a taxi.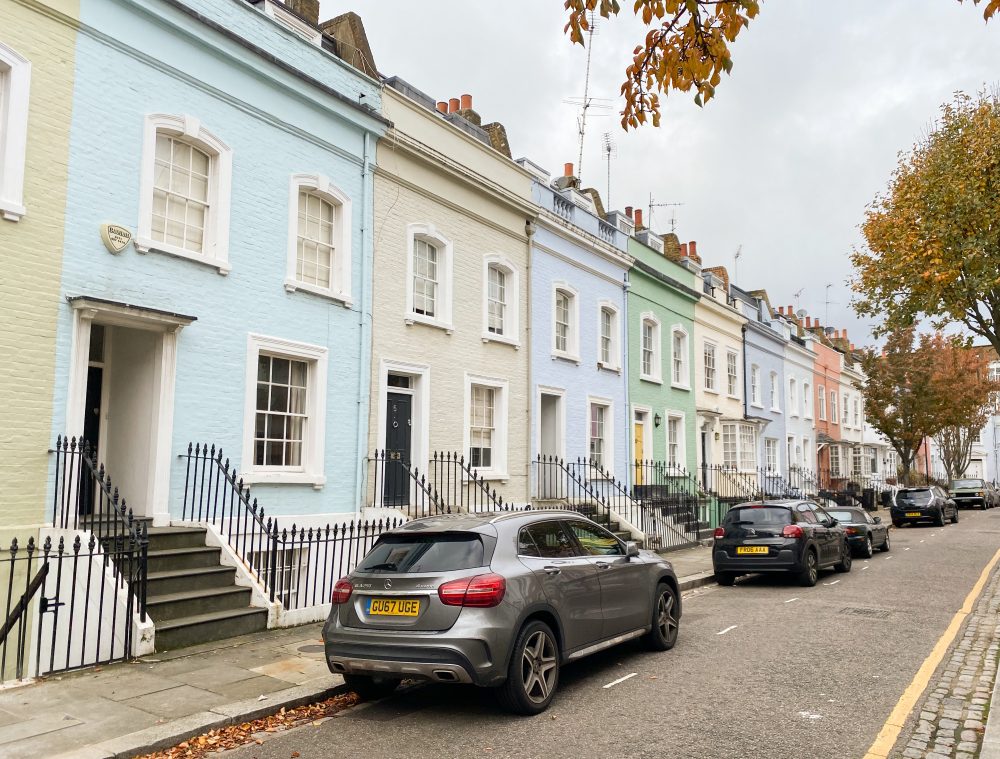 How do you get around London?
The easiest and quickest way to get around London is using the Underground, aka the Tube. Like the subway in other countries, it provides a very quick and frequent service around the city, and connects all corners of the capital.
Traffic in London can be very bad, so I don't recommend buses or taxis unless you're going a short distance or travelling late at night.
London is an amazing city to cycle or walk around – in fact, this is by far the best mode of transport! It's free or low cost, and you get to see so much more at street level.
To use London transport, you need an Oyster card which you can purchase at any station. You can also top it up at any station on the touch screen machines.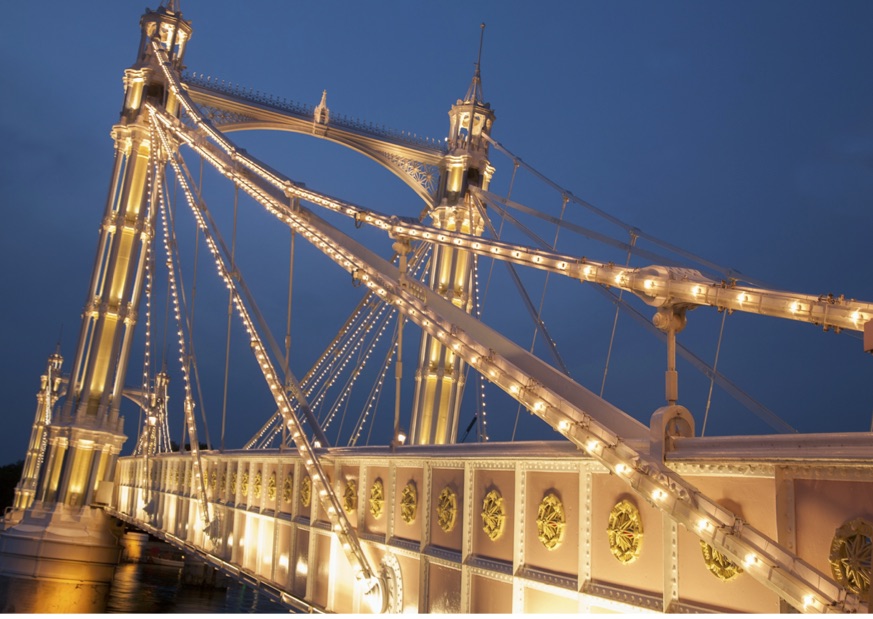 Is London expensive?
By and large, yes London is an expensive city. But as easily as you can splurge on the amazing hotels, fancy restaurants and endless activities, you can also definitely visit on a low budget too. So many of the best things in London are free or cheap, such as many of the museums or some of the city's iconic viewpoints.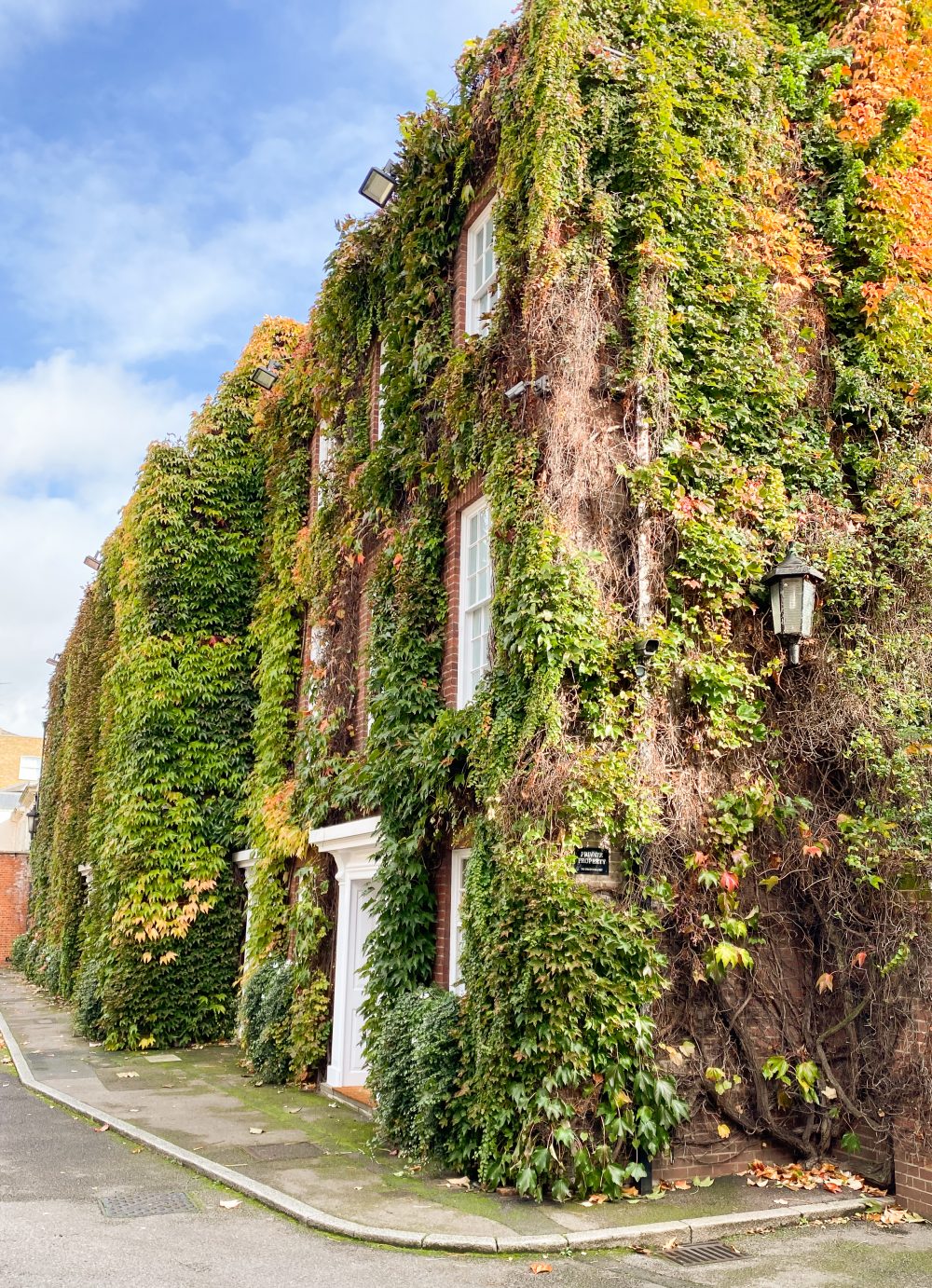 Where to stay in London?
The capital has literally thousands of places to stay, and it can be quite the decision deciding which area to choose as your base.
For swanky high end stays, why not consider one of the opulent hotels in Mayfair or Belgravia? There are so many famous and iconic hotels in the area, there's The Lanesborough (from £635 per night), The Berkeley (from £420 per night), the Mandarin Oriental (from £635 per night)
Or perhaps a stay at one of the city's most iconic hotels, such as The Dorchester (from £543 per night), The Ritz (from £545 per night), The Savoy (from £372 per night) or the Shangri-La in the Shard (from £440 per night)?
London has plenty of excellent, well-priced hotels. Here's my pick of the best:
Best Areas to Visit in London
Exploring London: Central
Central London is the heart of the city, and the epicentre for excellent shopping, sightseeing, eating and of course, lots of tourist traps.
The centre of London is primarily Soho, Oxford Street and surrounds, and then the City and London Bridge. The Central tube line runs directly through this area from Bank to Tottenham Court Road and along to Oxford Circus. This whole area is busy, bustling and often, very crowded!
Soho, Piccadilly & Covent Garden
These areas are the hub of all tourist activity, but also brimming with locals too. There is simply so much to do in this part of the city, so here's my pick of the must-visit spots:
Here are some of my favourite places to eat in the area:
Oxford Street, Regent Street and Bond Street
The true heart of London shopping. Every shop under the sun aims to be located on one of these streets. Oxford Street can be especially busy, and you'd be crazy to go on a Saturday afternoon. Make sure to visit Selfridges and its amazing Food Hall too.
But Regent Street and Bond Street offer an exceptional shopping experience, along two of the iconic shopping streets in the world.
If you visit at Christmas time, then these are some of the best areas to visit for stunning Christmas light displays. In fact, you can spend hours wandering Bond Street and New Bond Street, marvelling at each store's magical Christmas lights display!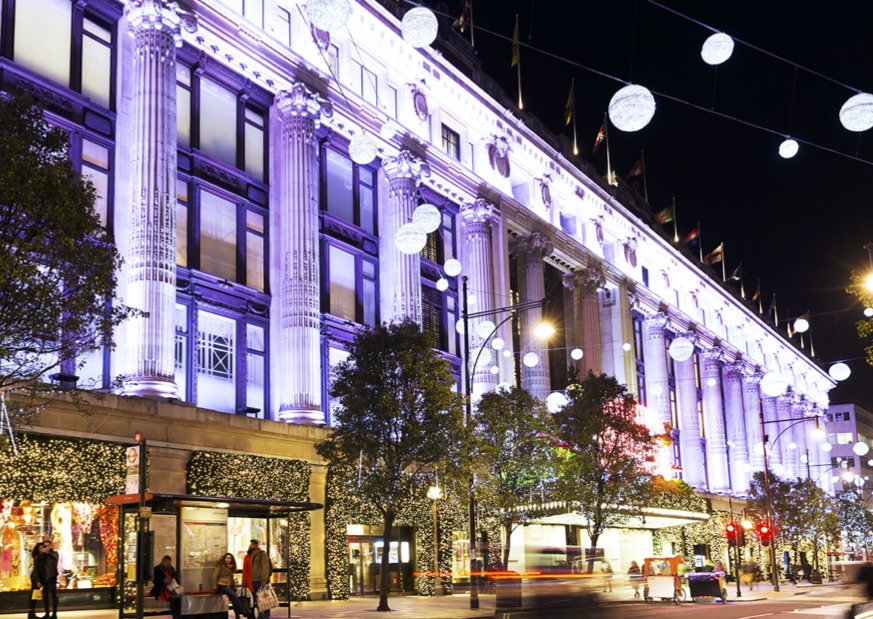 Some of the most iconic stores in this area to visit include Alexander McQueen, Fenwicks and Ralph Lauren, and of course the stunning Burlington Arcade. And don't forget to drop by the stunning Royal Academy of the Arts too.
There are also some fantastic places to eat: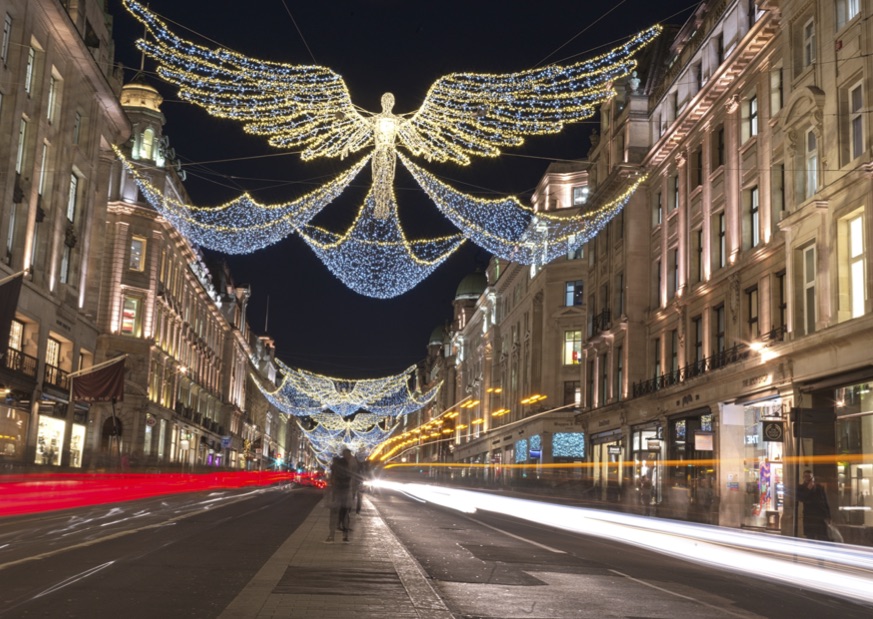 Westminster and Green Park
Home to dozens of iconic sites as well as of course the parliament buildings, this area is already like to be on most visitors' itineraries to London. Westminster, and the surrounding parks are located directly opposite the London Eye and Southbank (just cross Westminster Bridge), making it a perfect area to spend a full afternoon or day.
Sites not to miss include:
Big Ben – probably the most photographed clock in the world, even though it's currently undergoing renovations
Westminster Abbey – this famous church has seen many royal weddings, coronations and funerals. In fact, its history dates back over 1,000 years. Whilst it costs £18 per adult to go in to wander around, if you join the congregation for one of the services, it's free to enter!
Buckingham Palace – one of the most famous sites in London, how could you come to London and not visit! Even better, why not go on a tour inside. You probably won't see the Queen but you might glimpse another member of the Royal Family! Did you know, the palace has 775 rooms?
Green Park and Hyde Park – two more beautiful parks, located right by each other. Spend long lazy days enjoying a picnic here. Hyde Park is the bigger of the two, and there's opportunities to go boating or swim in The Serpentine Lake too!
If the above sounds good, then make sure to join this excellent Palaces and Parliament walking tour!
This part of London is mostly home to high-end restaurants, with few lower or mid-range options. I recommend walking to the top of Victoria Street, to the busy area of Victoria where there's plenty more places to eat. I've listed options in both areas below:
Exploring London: The City
The City of London
'The City' encompasses the area including Bank, St Pauls, Barbican, Broadgate and Moorgate, and is one of two financial areas in the city – the other being at Canary Wharf. It is also known as the Square Mile.
Whilst it might not make logical sense to visit a financial district whilst visiting the city, this is actually a very historical and beautiful area in London. Beautiful old buildings blend seamlessly with ultra-modern skyscrapers, creating the iconic London skyline. From incredible viewpoints, to stunning churches, this is an area of London not to miss!
Here some of the best things to see and do in the City of London: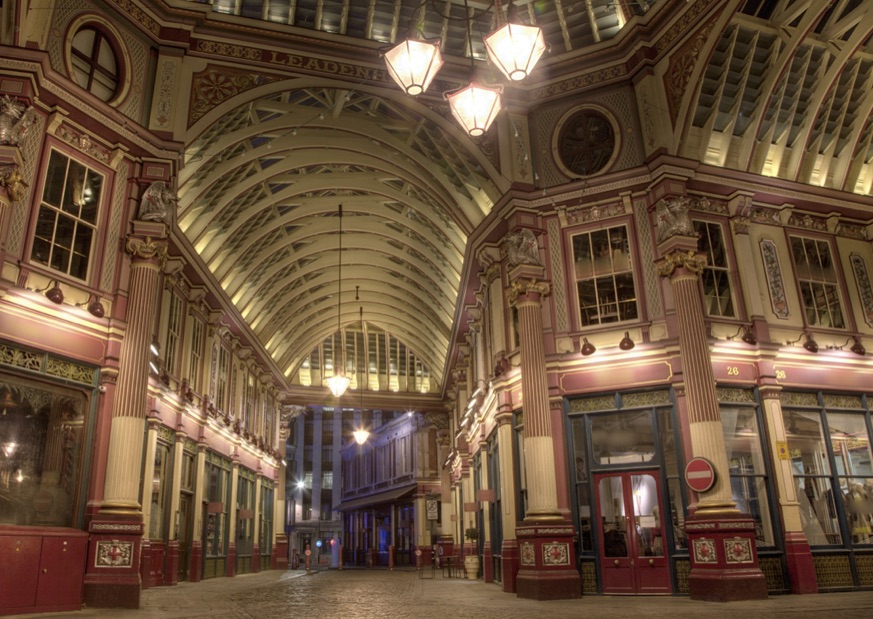 The City is packed with great places to eat and drink, and I frequent this area often during and after work. My favourite spots are:
London Bridge
Directly over the river from The City, and marked by the iconic Shard building, London Bridge is a lively and popular part of the city. It's undergone huge transformations over the past decade, turning it into a buzzing, busy neighbourhood in London. Most famous for Borough Market, a foodie heaven, there's also dozens of other excellent places to eat in London Bridge.
Things to see and do in London Bridge:
Make sure to read my detailed guide on where to eat in London Bridge here, but some great places to eat include the ultra-popular Padella restaurant. Arrive early for the evening queue which opens at 5pm – it doesn't take reservations but the queue can get very long!
Southbank
Further along from London Bridge towards Waterloo is the riverside area known as Southbank. It's directly opposite the river from Covent Garden too.
A lot of tourists find themselves in Southbank thanks to the rather famous landmark, the London Eye. This might dominate the skyline, but there's plenty more to see and do in Southbank too:
Buying the London Attraction pass here will grant you access to dozens and dozens of attractions across the city, and can make for really good value!
The best places to eat on Southbank:
Oxo Tower Wharf and the Mondrian – excellent food and drinks amongst a staggering view of the city and the river
Wahaca – there's a few of these Mexican chains across London, but this is my favourite one for a great setting
Skylon – fine British dining located within the Royal Festival Hall
Exploring London: West London
West London is home to some of London's wealthiest residents, and as such, there's some beautiful locations throughout this area. You can easily spend a full day perusing the shops and sampling the cafes through these beautiful London districts.
Kensington & Chelsea
This royal borough is synonymous with wealth and royalty, and is home to the beautiful Kensington Palace, home to the Duke and Duchess of Cambridge. The homes in this area of London are stunning, with row upon row of beautiful white period homes. There's plenty of other things to see too, including: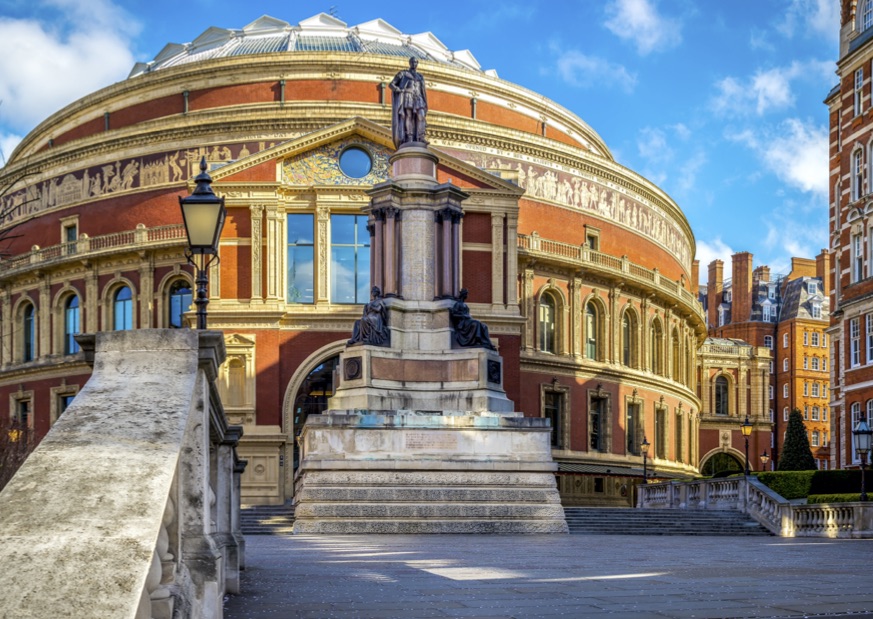 This part of London is renowned for lots of fine dining restaurants, but there are some more reasonable spots too. Here's my favourites:
Notting Hill
Made famous by the eponymous film, Notting Hill, this affluent corner of London is very popular with tourists, jostling for a photo in front of one of the famous colourful houses. Make sure to visit:
Why not explore Notting Hill on a guided walking tour?
Notting Hill is packed with excellent places to eat. Here are some of the best: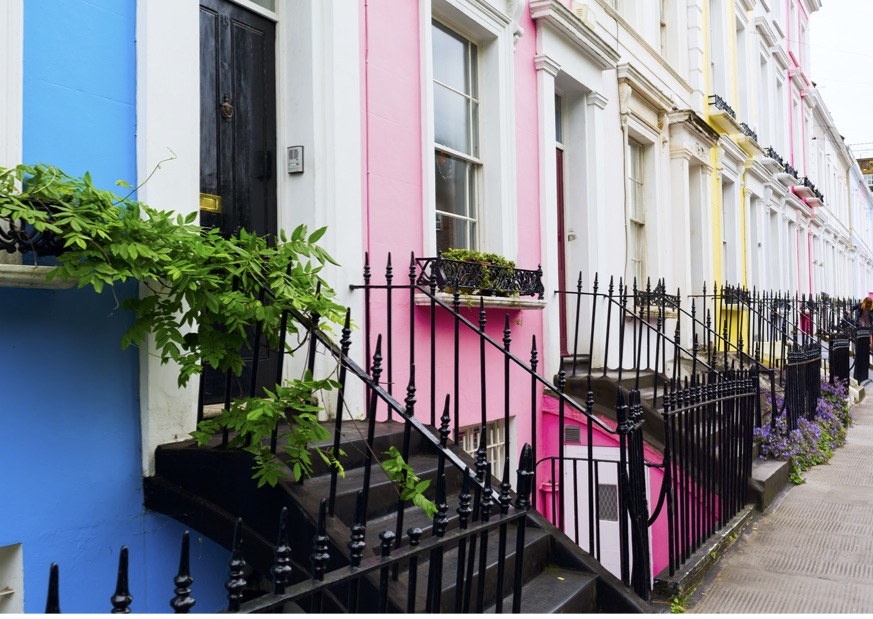 Richmond
This leafy, peaceful neighbourhood is one of my favourite areas in London, but sadly I can't afford to live there – the house prices are very expensive!
Richmond Park is London's largest green space at 2500 acres, and is another of the city's Royal Parks. Who would have thought a national nature reserve of this size could be so close to Central London?
The park was originally created in the 17th century as a deer park by Charles I, and is today recognised as an area of national and international importance for wildlife conservation. Richmond Park is home to dozens of ancient trees, as well as rare species including birds, beetles, bats, fungi and wildflowers. There are also numerous buildings of architectural or historical importance.
There's plenty to do within the park including:
Walk along one of the many trails (check here for a park map)
Spot the fallow deer grazing in the park (keep your dog on its lead)
Enjoy a round of golf at the park's golf course
Go off-road cycling on the Tamsin Trail
Cycle across its many, smooth and well-marked routes navigating around the full extent of the park
Visit the stunning Isabella Plantation and wander through the ornamental gardens
Relax alongside one of the 30 ponds within the park (note you need a permit to fish in the park)
Why not join a local bike tour to explore Richmond Park on two wheels?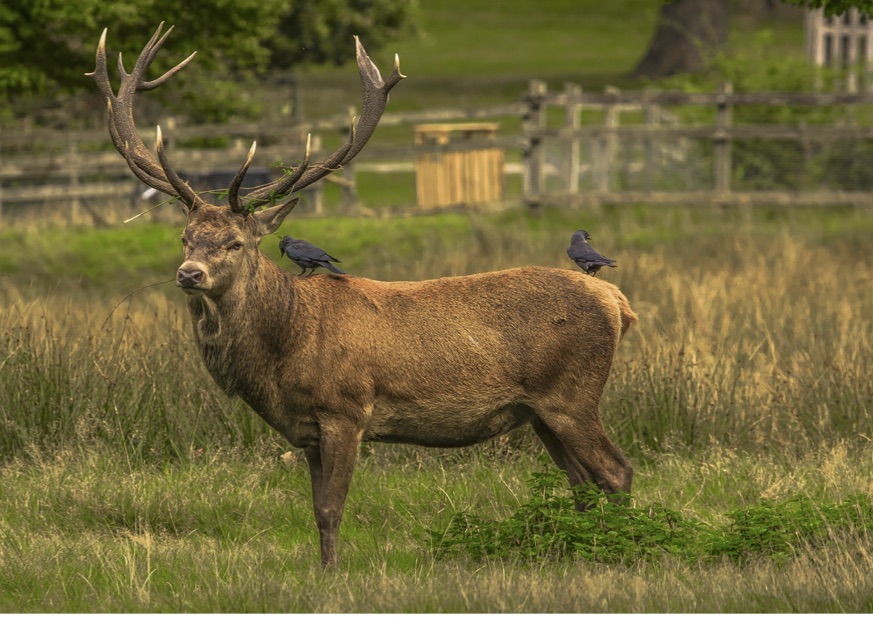 As well as the beautiful park, Richmond is also home to a beautiful riverside area. There are long routes to take in either direction from the heart of Richmond, but little riverboats bringing you back if you choose.
You can easily spend a full day in Richmond, and completely forget you're not far from the heart of London!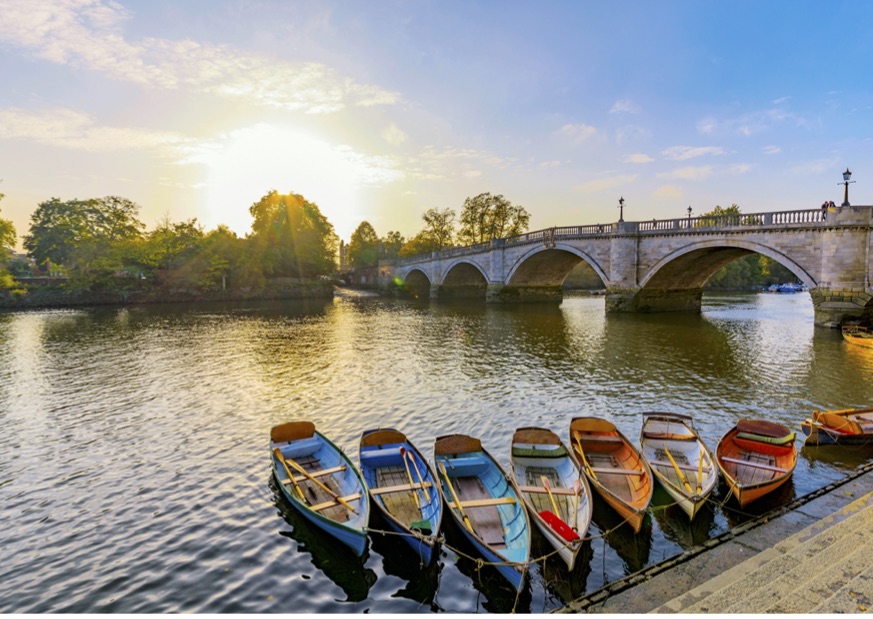 There are some lovely places to eat in Richmond:
Richmond is also well-located as a base for nearby Wimbledon. Make sure to check out my detailed guide to visiting this world-famous tennis competition each year here!
Finally, in close walking distance to Richmond is Kew, home to the world famous Royal Botanic Gardens, Kew. Although there is an entry fee (£10 per adult), it's so worth it – the gardens inside are incredible and there's some wonderful sculptures to wander around too.
Buy your tickets online for Kew Gardens in advance here
Exploring London: South London
I live in South London, so I'm biased but I think there's so many gorgeous areas to explore – and often completely without the tourists that flock to other parts of London. I live in Rotherhithe, which is like a village community near the heart of the city. But Dulwich and Greenwich are also two other gorgeous areas to spend time in.
Greenwich
This Royal Borough is packed with attractions, and you can easily spend a full day here from Central London. Here are some of the best things to see and do:
Greenwich Park – this huge leafy park is London's oldest and offers sensational views across the city from higher up on the hill. There are even some resident deer here too!
The Royal Observatory – located at the top of Greenwich Park is the home of GMT – the Prime Meridian Line. You can stand either side of it at the point of 0° longitude (like the equator marks 0° latitude).
Greenwich Market – one of the best markets in London and it's undercover! Make sure to try fudge from The Fudge Patch!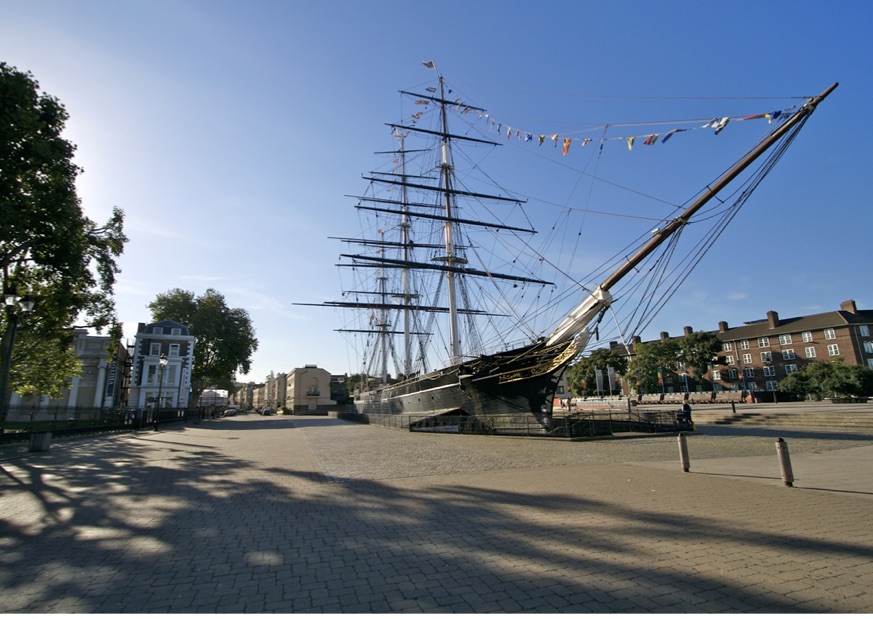 In terms of places to eat in Greenwich, I can't believe I'm going to say this but actually I don't have any favourite restaurants in this part of the city. There aren't really that many.
In the winter months, I recommend grabbing street food in the market and enjoying that at the tables inside. In the summer months, I highly suggest buying picnic bits from M&S near the Cutty Sark and having a picnic at the top of Greenwich Park!
Rotherhithe
This pretty, charming neighbourhood is just 15-20 minutes from London Bridge, and you can even walk along the River Thames to get there. I've written a full detailed guide on Rotherhithe including a suggested walking route here.
Here are some best things to do in Rotherhithe:
Mayflower Pub – see the spot where the Pilgrim Fathers left for America in 1620. This is also one of London's oldest pubs dating back to 1550!
Brunel Museum – drop into this fascinating engineering museum to learn about the tunnelling shield designed by Isambard Kingdom Brunel, an invention that led the way in underground tunnelling, including the building of the first tube!
Pub crawl – Rotherhithe has some of London's best riverside pubs, and the best way to take them all in is to spend a Sunday afternoon walking around this gorgeous peninsula.
If you're feeling peckish, one of the best places to eat in the area is the fantastic Italian restaurant, Canada Water Cafe. I can't recommend it enough!
Exploring London: North London
Most people head to North London to go to Camden, but there's so much more in the area than this! From beautiful viewpoints across the whole of the city, to some of the most charming village-like areas in the city.
Hampstead
This northern suburb is known as one of the prettiest parts of London. It's pretty, old-world streets make you feel like you're wandering through a country village!
Take an afternoon to explore the cobbled streets and visit the charming stores selling antiques or unique goods.
Hampstead Heath – is one of London's largest wild parks, with huge woodland and meadow areas. It covers over 800 acres and offers spectacular panoramic views across the whole city. It can get so muddy in the park in the winter months, that you can completely forget you're in Zone 2 of one of the world's busiest cities!
If you visit in the summer, then bring your swimwear to take a relaxing dip in the lovely Hampstead Ponds. You'll even swim alongside ducks!
Parliament Hill – is another park area right beside Hampstead Heath which also offers staggering views across London. It's a popular picnic spot or stay until the evening and watch the lights come on across the city.
Hampstead is full of great places to eat and excellent pubs:
Camden and Primrose Hill
Camden is one of the most popular areas in London for tourists to visit its market. They arrive in their thousands every day to soak up its alternative and eclectic atmosphere. But nearby upmarket Primrose Hill is also well worth a visit too, in fact it is beautiful and has stunning tree-lined streets.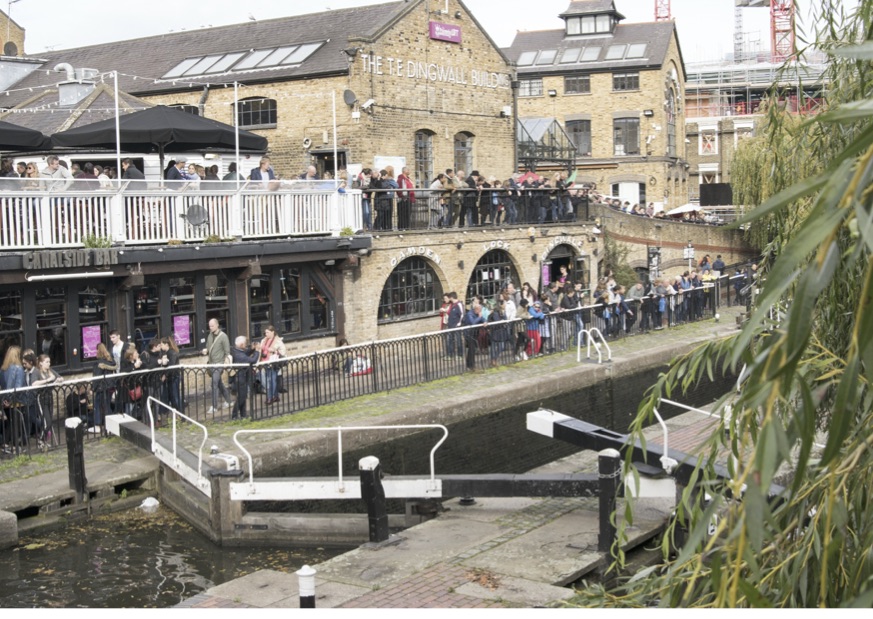 Make sure to visit: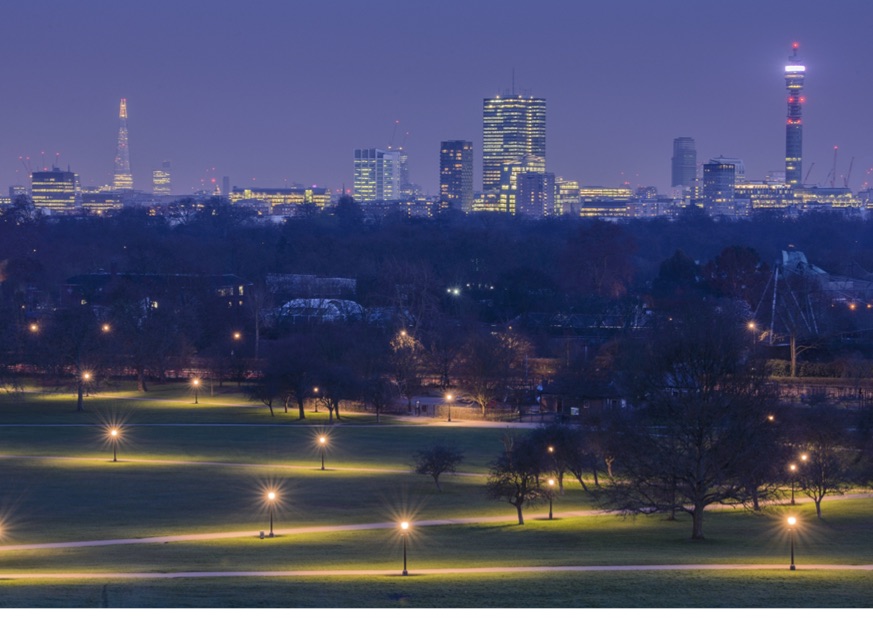 In Camden, the best place to eat is at the huge street food market where you can really try all kinds of dishes from around the world. I always love getting the grilled halloumi.
Some other great places to eat are:
Mildred's – there's a couple of these across London, but I really like this one. It serves up only vegetarian food and it's delicious!
Shaka Zula – an iconic South African restaurant, serving up all kinds of meats with epic live music and dance performances too.
Rossopommodoro – it's a chain Italian, but one of the best. I love eating in this branch in Camden.
Generally, I don't recommend the pubs in the area as they're so busy and service can be slow. I also don't suggest eating at Poppie's, the famous fish and chip restaurant – you'll find far better fish and chips at somewhere like Borough Market.
You can join a tour with a local guide which might be a great idea for Camden!
Kings Cross
Once a seedy part of London, and an area you'd only visit to leave London (from its huge train station), Kings Cross has been completely transformed into a cosmopolitan and lively part of town, with dozens of new shops and restaurants opening all the time.
The top spots to head to include:
Coal Drops Yard – Finding a home within the old railway arches, Coal Drops Yard is a swish and beautiful collection of great restaurants, bars and shops. It's become one of the new coolest places in London.
Granary Square – another completely transformed area, just next to Kings Cross and alongside the canals, this another beautiful place for dinner and drinks.
Platform 9 3/4 – yes, you really can take a photo with the trolley and transport yourself to the world of Harry Potter. This attraction is inside Kings Cross Station. This is so popular that queues are pretty long!
There are dozens of places to eat and drink in Kings Cross, you could spend hours making your way through all the options! Here are some recommendations: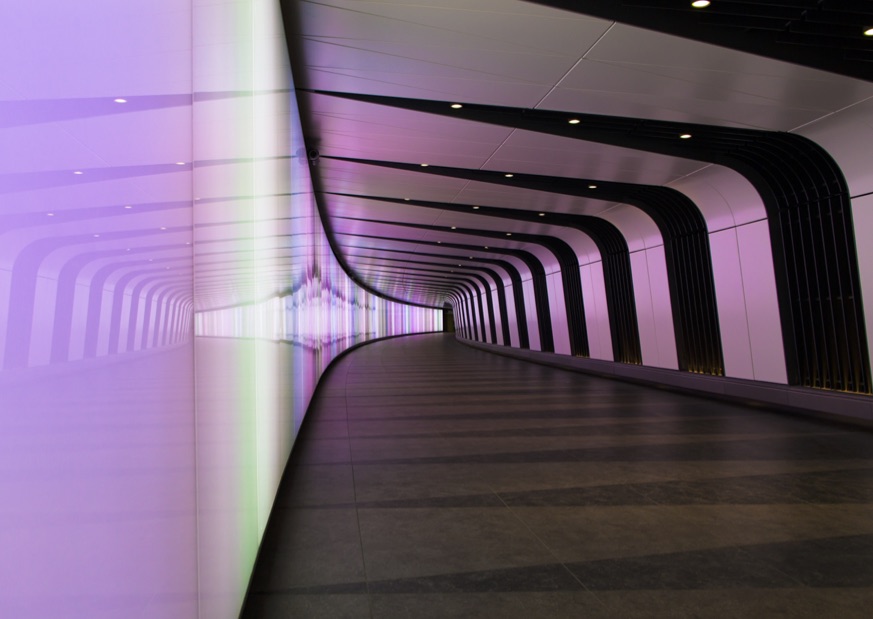 London Exploring: East London
Shoreditch and Hackney
Easily the most hip and cool area in London, Shoreditch and Hackney are known for edgy everything – from shops to the hairstyles and clothing.
I personally don't think I'm very hip at all, but love spending a day exploring this part of London. My favourite areas are:
Deciding where to eat in Shoreditch and Hackney is no easy task. There's simply hundreds and hundreds of places to try. Some of the best spots in my opinion are:
A Local's Guide to London
So there you have it! The complete guide to all of the best areas to visit in London, from the most touristy, to the lesser known.
The city is big, but the tube is an efficient and convenient way to nip around the capital, so don't be afraid to hop around neighbourhoods.
There's an awful lot to see and take in in London. Sometimes, the best way to explore a city is on foot on a guided walking tour. London has hundreds of these, some of which are themed and give brilliant insight into the capital. Here's a few I suggest:
Or why not join a city sightseeing cruise tour, or a bus tour such as the London ghosts one? Perhaps a secret London tour by bike? Or even a beer bike tour? London really has it all!
I hope this guide has been useful. As always, do let me know if you have any questions below!
Disclaimer: This guide has no involvement from the local tourism board or a hotel.
Enjoyed my guide to the best areas in London? Pin it!