Deciding what to do and where to go in Manila Philippines isn't always that obvious. Missed out by many, the Philippines's crazy capital city isn't often that appealing compared to the cosmopolitan hubs of Bangkok and Hong Kong, for example.
However, I've spent a good 4-5 days in Manila, and I can confirm, the city is definitely worth a visit! While Manila doesn't have all the obvious cultural and historical attractions of many Asian cities, it has some of its own unique merits.
What To Do in Manila Philippines
The key must-see in Manila is the area of Intramuros, known as the Walled City, the beautiful area was founded by the Spanish in 1571.
For over 400 years, Intramuros was the centre of Spanish political, religious and military power in the region.
Sadly, by the end of WW2 much of the area was in disrepair, with only the San Agustin Church standing fully intact.
However, much of the area has been restored and this makes a great (and much calmer) hotspot to visit in Manila. Expect horses and carriages rather than the mad traffic of the city outside.
The best way to see Intramuros is to pay for a guided tour by a local. There are plenty of guides around offering their services and their knowledge is invaluable. A lot of them do the tour by bicycle rickshaw – a lot of fun!
And who wouldn't get a picture with a guard who's wearing a pirate hat!
The other main activities in the city include exploring Manila Bay, Manila Ocean Park or one of the big city malls. Day trips from Manila include places such as the Taal Volcano, which looks incredible!
Where To Stay in Manila
I've stayed in a number of hotels and hostels dotted around Manila on each of my visits. The Ramada Manila Central makes for an excellent, clean base with rooms at around £45 a night. I've also stayed at the 5* Holiday Inn Makati which has an excellent rooftop pool and is attached to a shopping mall – ideal for an end of trip stay!
For those on a smaller budget, I cannot recommend the MNL Boutique Hostel in Makati, Manila enough – it's amazing! Oh and the owner's kid is adorable!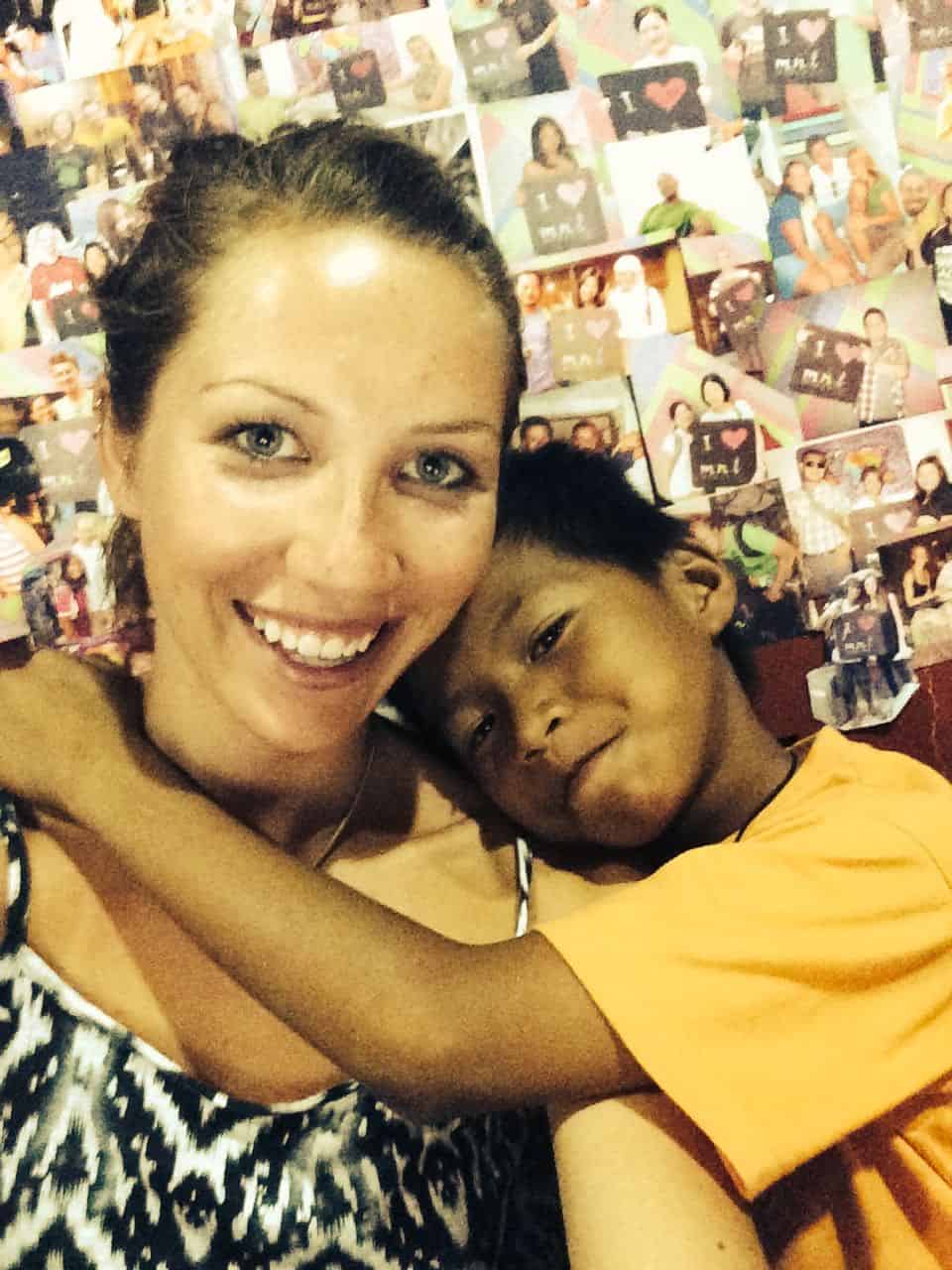 Lastly, the most unique hotel experience imaginable is the H20 hotel, based at Manila Marine Park! Where else can you stay in a hotel as cool as this!!
Where To Eat in Manila
I haven't found a huge amount of amazing food in Manila on my visits. However, the absolute stand out place is the Corner Tree Cafe in Makati. Lovely atmosphere and delicious food – make sure to try the spinach and mushroom lasagne and the banoffee pie!
So I hope my little guide on what to do in Manila Philippines – I do hope it helps in planning your trip to the mad city. Whilst it's not jam-packed with obvious attractions, it definitely still makes a nice visit and is definitely worth putting 1 or 2 days in on your Philippines adventure!
You might also find some of my other posts useful, including my 3 week itinerary here and my top tips for travelling in the Philippines here.
If you've enjoyed this post, feel free to share using the below links! 🙂
Wanna see more? Check my Instagram here, my Facebook here or my Twitter here!