With more than 7,000 islands to explore, planning a Philippines itinerary around this island nation might seem a little overwhelming, but don't worry. Even just two or three weeks in the Philippines is a wonderful period of time to get a true feel for this island paradise.
Picture-perfect beaches, spectacular crystal clear waters, the friendliest locals and great food, the Philippines is high on many bucket lists. I've been twice and I still can't wait to go back again!
In this post, I've put together my suggested three week Philippines itinerary with information on what to see, where to stay, how to travel between the islands and how to decide where to go in the Philippines. Even if you can only spare one week to explore the Philippines, this guide will help you decide which island is for you. So read on and start planning your Philippines itinerary!
Philippines itinerary planning: Essential things to know
Deciding which islands to go to in the Philippines is a challenge in itself, but there are some essential points to cover that will help this decision. I had plenty of questions ahead of my trip, so I thought I'd cover some of these which will help in planning your trip and Philippines itinerary.
When is the best time to go to the Philippines?
The weather is an important factor when planning a visit to the Philippines.
Different island groups receive quite different weather patterns throughout the year. Overall though, the majority of the Philippines receives their rainy season (often typhoons too) during the June to November period. For this reason, December to April is often considered the peak season to visit the Philippines.
However, I know groups of people who have gone in November and experienced glorious weather the entire time, and others who have survived typhoons in November in different years. January through to April, in my opinion (and for the islands I'm including in this suggested itinerary), is the best time to visit the Philippines.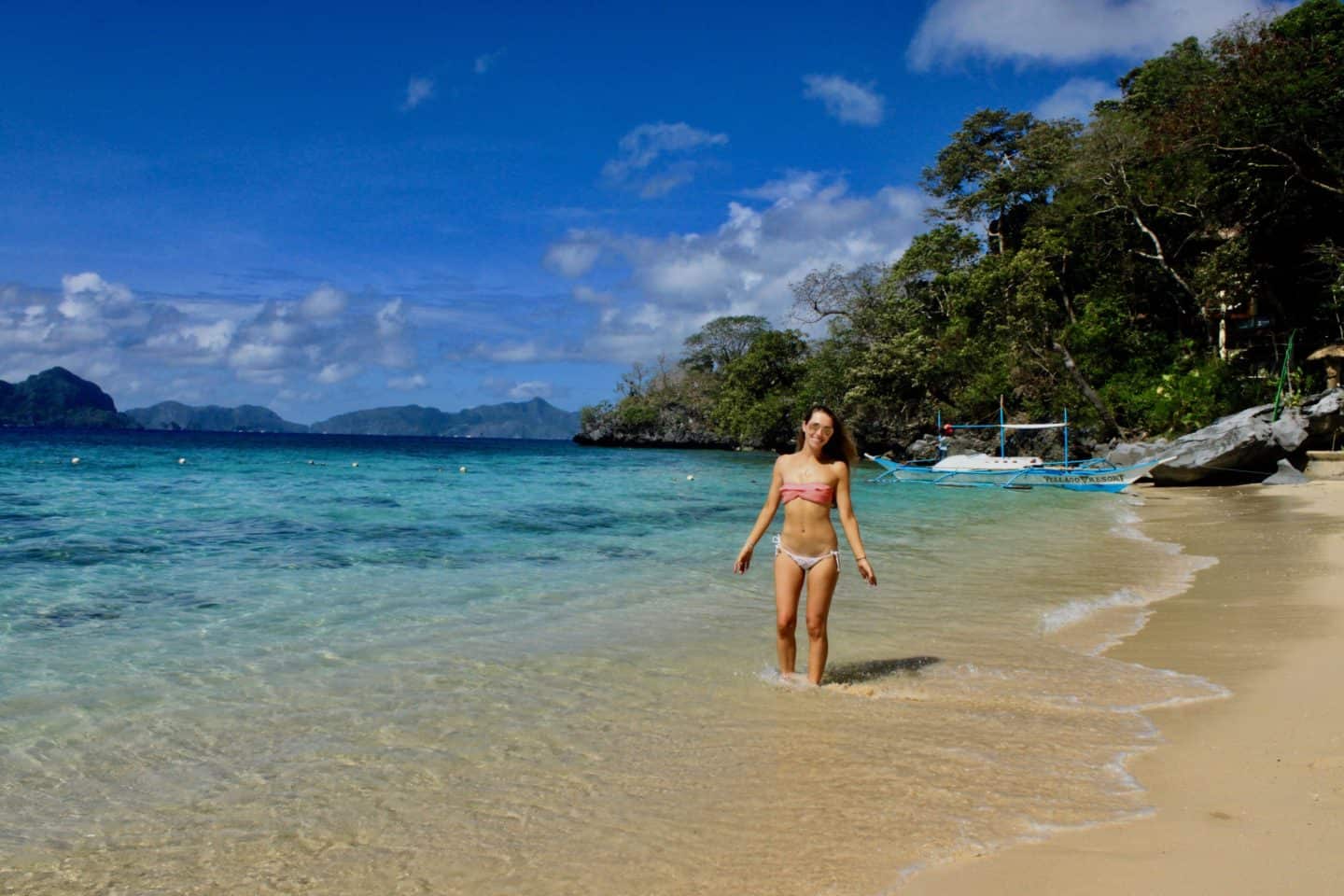 Which Philippines islands to go to and how long to spend in each?
There are more than 7,000 islands in the Philippines, of which more than 2,000 are uninhabited. Deciding which island to visit isn't easy, and to some degree, your decision will be made by the amount of time you have. Unsurprisingly, the islands with the easiest and most frequent transport links are also the busiest. Therefore, the more time you have, the further you can go and the easier you'll find it to discover your own lesser visited paradise in the Philippines.
For example, Boracay is the most commercial of all of the islands, but it is also without a doubt, seriously beautiful. It's easy to get to and easy to explore. El Nido is also complete paradise, and although its infrastructure is basic, getting to El Nido and Coron is still easy.
If you have more time and are looking to head a little further off the beaten track in the Philippines, you'd do well to visit Batanes, Camaguin, Antique or Davao. Or for some beautiful but even lesser known destinations, perhaps consider visiting The Caramoan Islands or Bicol.
Getting around the Philippines
Whilst the Philippines are known as an island paradise, it can be a bit of a logistical nightmare to get around.
Fortunately, travel companies in the Philippines are making it easier and easier to island-hop. New flight routes between the islands and charter ferry routes are opening up new locations to visit throughout the Philippines. Previously, visitors used to have to fly to Manila and on to their next destination meaning they'd lose full days to travelling between islands.
I've written a full and detailed guide on everything you need to know about travelling in the Philippines here. Read this and you'll be as prepared as you can be before travelling to this wonderful island country.
Food in the Philippines
The cuisine in the Philippines hasn't really become world-renowned yet, or at least, not in the same way as Thai or Chinese. There are many ethnic groups throughout the Philippines meaning that the local dishes can be varied throughout the islands.
The most famous dish in the Philippines to try is Abodo. It's a marinated chicken dish and is delicious.
Another famous food from the Philippines is Balut, but you are definitely not obliged to try this – it's a developing duck embryo that is boiled and served up as a street food delicacy. I've noticed it often being served up near bars as a type of post-night out snack. I've always passed on trying Balut, but let me know below if you have tried it!
Alcohol is served everywhere and although you can't drink the tap water in the Philippines, bottled water is sold in every shop or shack.
A Suggested 3 Week Philippines Itinerary
Manila
It's most likely this will be where your international flight will land so Manila is often the starting point to most Philippines itineraries.
Manila is the capital of the Philippines, located on the huge island mass of Luzon. It is the world's most densely populated city, with more than 70,000 people per sq km. It's an intense metropolis, and it's frenetic centre is missed out by many travellers. Most people fly in and out of Manila, but having spent almost a week here, I really think it is worth a visit.
Whilst it lacks the temples and traditions of other South East Asian cities, it is still the beating heart of the Philippines. For this alone, it should be included on any Philippines itinerary.
If you can, I recommend spending at least one day in Manila. In this time, you'd be able to see the beautiful walled city of Intramuros. Founded by the Spanish in 1571 as the centre of its conquest of the Philippines, Intramuros served as the seat of its government and political power through the Spanish Colonial Period. It is well worth a visit.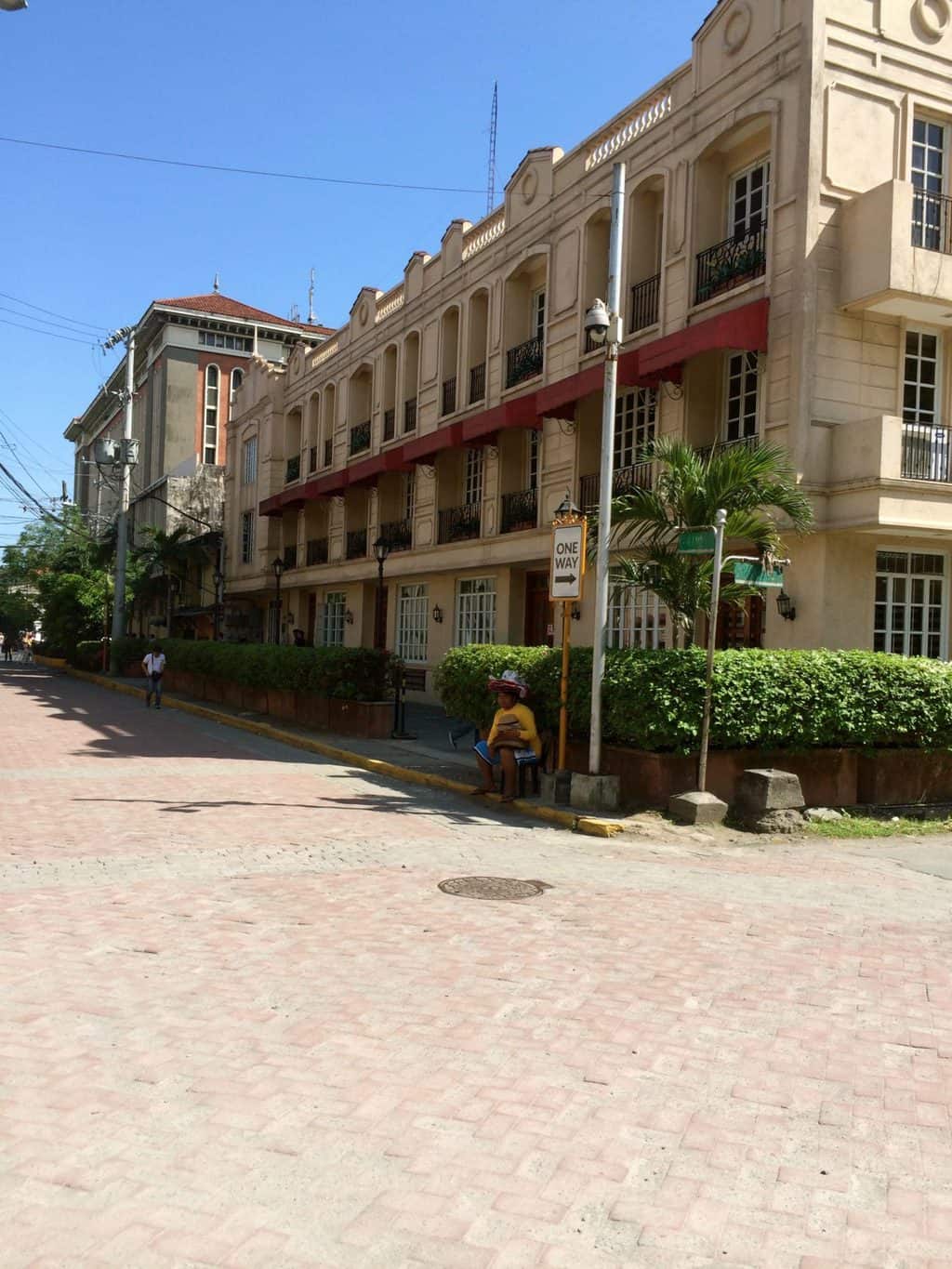 Manila Bay is at the heart of the city. Here, you will also find vast shopping malls – some of the largest in South East Asia, as well as the Manila marina.
Navigating Manila can be quite tricky. Its public transport system, although extensive, is complicated and not geared towards tourists. That being said, car sharing services such as Uber and Grab, are making the city far easier and safer to explore.
However, don't miss the chance to grab a ride in a typical jeepney, which is a converted World War 2 truck. They're often painted in bright and garish colours – you won't miss them.
Manila is a city that has a lot of hidden gems. Many of which are best seen from the comfort of an organised tour. Here are some brilliant day tours for Manila:
Manila also makes a fantastic base from which to explore other attractions on the island of Luzon, such as the stunning Taal volcano and the Pagsanjan Falls. It is also the starting point for journeys to North Luzon where you can find the famous Banaue rice terraces. I've popped a few more tour ideas here:
Where to stay in Manila
Manila has a wealth of comfortable and luxury hotels at very affordable prices, which cater to a large number of business travellers. However, Manila also has some excellent hostels.
I've stayed in several different hotels and hostels in Manila, including the epic H2O hotel. Where else can you stay in a hotel as cool as this!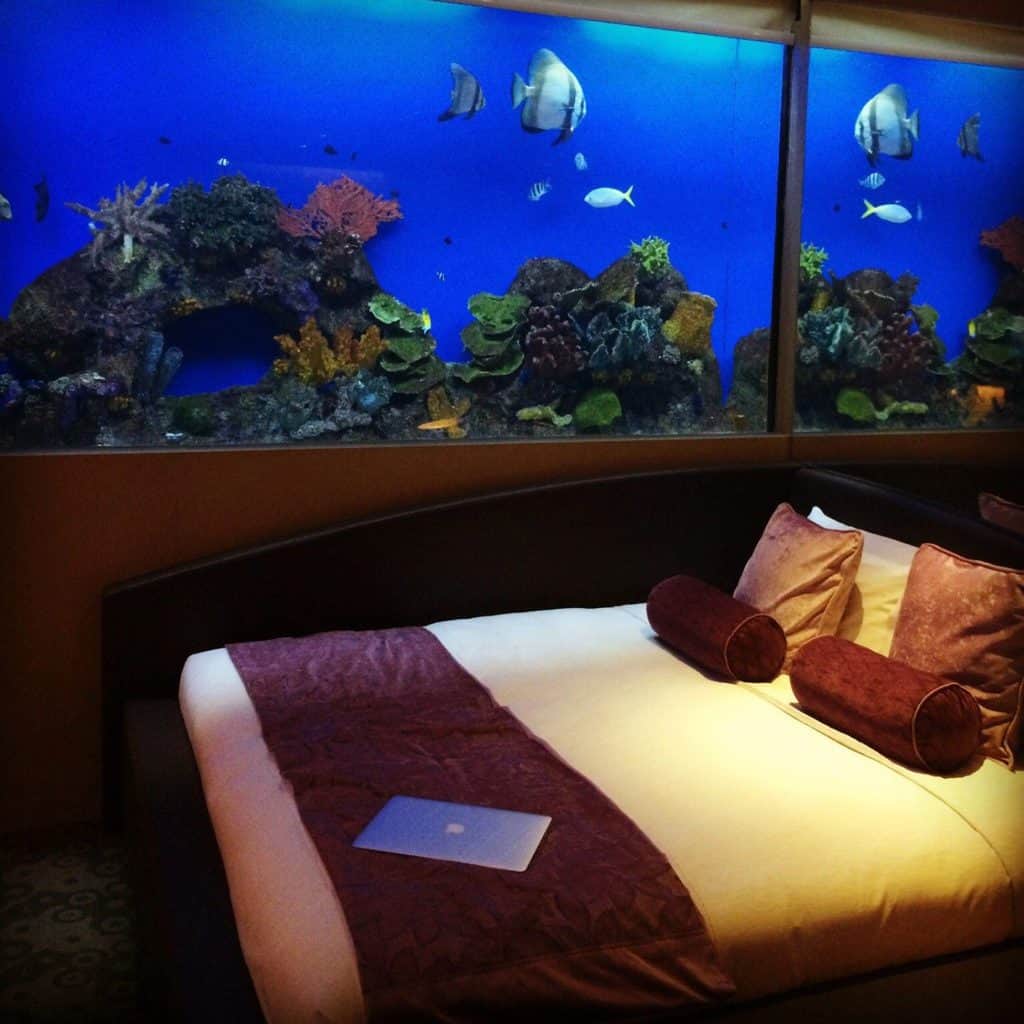 Other accommodation options in Manila include:
Boracay
A logical next island to visit would be Boracay. This stunning island paradise has had its fair share of bad press in recent years. But since its re-opening at the end of 2018, the island has been hugely cleaned up and has a much more sustainable future.
In terms of getting to Boracay, it is very easy to get there from Manila, Cebu and El Nido.
Several airlines serve Boracay, including AirAsia, Cebu Pacific and Philippine Air, all of which offer flights into Caticlan and Kalibo. Caticlan is much closer to the centre of Boracay and is much easier than Kalibo. Book your transfer from Caticlan to Boracay here.
Boracay is also known as a great location for kitesurfing, where you're a beginner or experienced.
If you're coming to learn to kitesurfing in Boracay as a beginner, you'll need at least three days for the course. Therefore, you may need around 5 days to a week in total in Boracay. This is an excellent 3 day course similar to the one I did. It costs around £325 and by day 3, you're very likely to be up and kitesurfing the waves!
You can also opt for a half-day Discovery Kiteboarding Course which is just £51. This course will help you understand the basics, and is a great way to find out if you want to do the full course.
Otherwise, I'd suggest at least 4 nights in Boracay to simply soak up the atmosphere, visit the beaches and chill out. Make sure to check out my post on all the best things to do in Boracay here.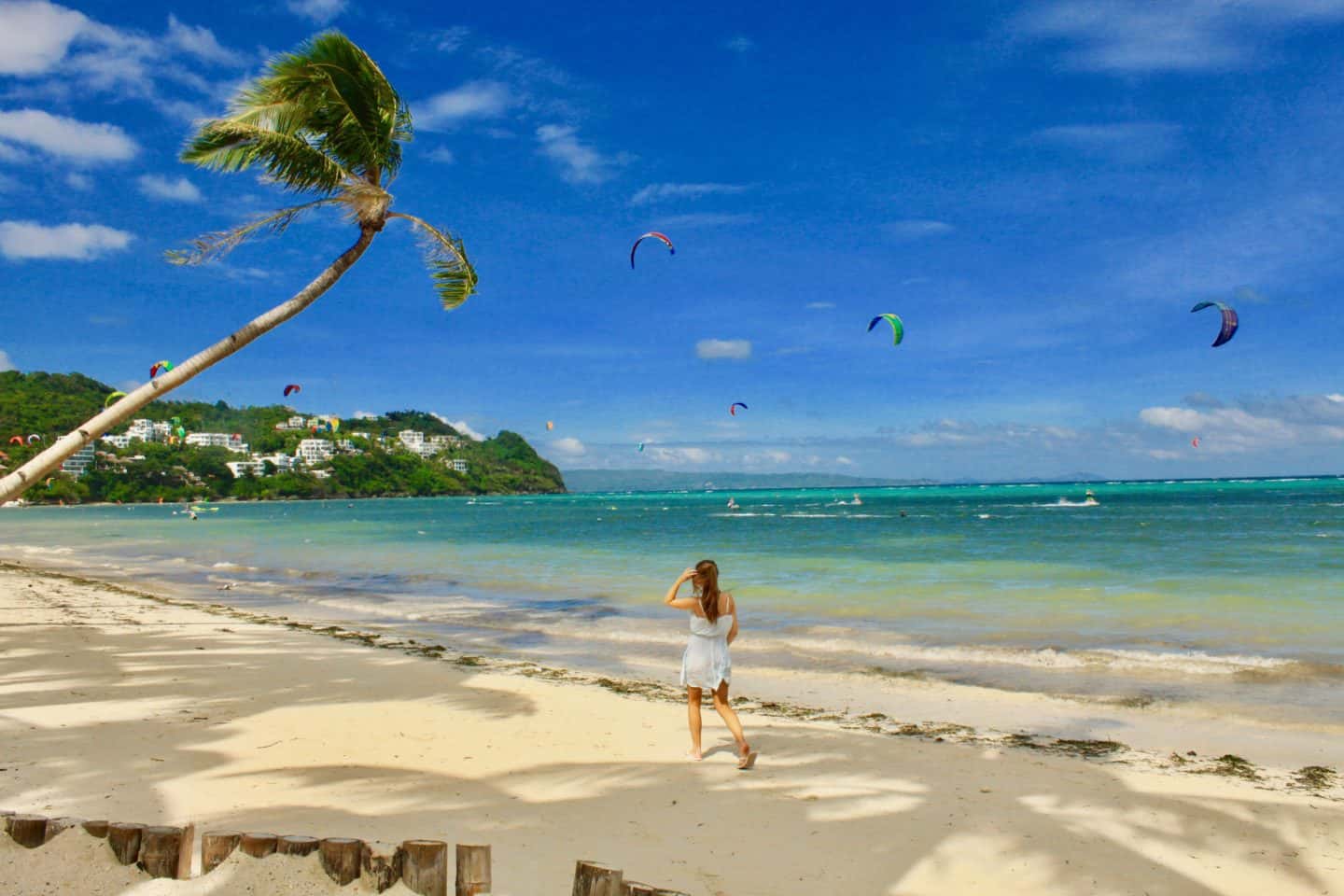 GetYourGuide offers several day trips and excursions around Boracay, which can you check out below:
Where to stay in Boracay
There are a huge number of places to stay in Boracay. From luxury resorts to small treehouse style guesthouses, there's something for every budget. You can check rates for all of Boracay's accommodation here.
The main area of White Beach is broken up into Station 1, 2 and 3. Station 2 is the loudest and rowdiest, Station 3 is more family friendly, and Station 1 a bit quieter and more relaxed.
The Shangri-La Boracay Resort and Spa, located a few minutes drive away from White Beach is probably the most well-known luxury hotel in Boracay. Check for rates for the Shangri-La here.
There also also two large Henann hotels in Boracay. This is a large Asian hotel chain who have the Henann Prime Beach Resort, as well as the Henann Crystal Sands Resort.
Boracay is home to plenty of gorgeous boutique hotels, here are some great suggestions:
Cebu
This huge island is home to some of the Philippines' most iconic attractions and natural wonders.
The are plenty of flights into Cebu City from Manila and Boracay. You can even fly into Cebu directly from international destinations such as Singapore and Dubai too.
One of most popular attractions in Cebu is the Instagram-famous Kawasan Falls.
Here you can go canyoneering, a great adrenaline pumping activity which you can arrange before arriving here:
A full day can easily be spent exploring this area. Make sure to read my detailed guide on visiting Kawasan Falls and how to get to this part of the island by public transport.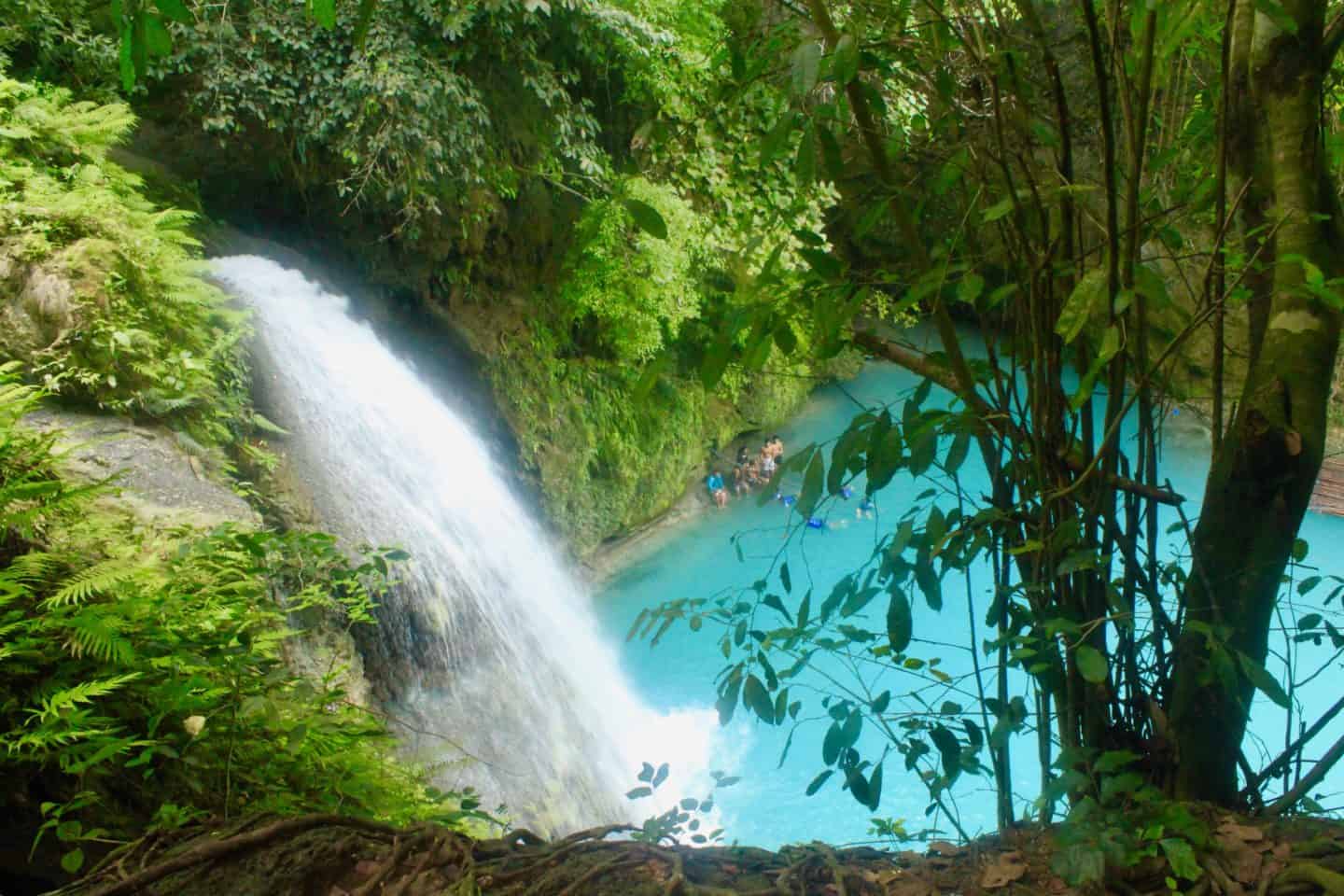 The journey to Kawasan Falls also passes by Oslob, home to a whale shark population. Here you can swim with the whale sharks.
It is a personal decision as to whether this is experience or not. I've put together detailed guide on swimming with the whale sharks here, so you can make up your own mind on this.
I would recommend one or two nights are generally enough to visit Kawasan Falls and see the whale sharks.
However, other areas to visit on Cebu include the town of Malapascua, where a popular activity is to dive with the resident Thresher sharks.
Another excellent place to dive on Cebu is at Moalboal where you can swim amongst the sardines in their incredible formations.
You can also hike to Osmeña Peak and spend time camping amongst the stunning scenery. The summit is at approximately 3280ft, and as the highest point on the island of Cebu, it offers an amazing viewpoint over the entire Vizcaya Islands.
You could easily spend a week or longer exploring Cebu if you hop between all of these places. Even Cebu City is worth a visit for its Chinese-Spanish fusion and excellent street food.
Check out some brilliant day trips around Cebu here:
Where to stay in Cebu
As Cebu is quite a big island. If you're plannig to visit Kawasan Falls and the whale sharks in Oslob, these would be great places to stay:
Bohol
Beautiful Bohol is easy to get to from Cebu and therefore makes a straightforward next destination to visit in a Philippines itinerary.
You can take a ferry directly from Cebu City to Tagbilaran, which is on the island of Bohol. You can find out more about the ferry services here.
Alternatively, you can travel directly from Oslob, straight to the main beach area of Panglao. You'll need to ask around a little and it costs a premium, but it's the quickest way between the two.
Bohol has everything on one island. Whilst you can rush around and do almost all of it in one day, it is so much better to explore slowly. In fact, you could easily spend 4 days to a week here.
I actually spent 8 days here during my most recent 3 week Philippines trip, and I could have spent longer! I've written a guide to all of the top things to do on Bohol island here.
You can arrange tours in advance for your time in Bohol here:
Where to stay on Bohol
Picking one of the beach resorts on the island is a good place to start when deciding where to stay on Bohol.
However, I loved the amazing Bohol Bee Farm on the Panglao area of the island. You can read all my stay here, and why I rate it as simply my favourite place in the whole of the Philippines!
Alona Beach is located on the Panglao area of the island. Here you'll find a huge array of lovely beachside hotels to pick from.
If you're looking for the best luxury hotel in Panglao, then you definitely need to check into the South Palms Resort. In Dumaluan beach, Bohol Beach Club is a lovely hotel, but you can also visit for the day too.
For more budget friendly options in Panglao:
El Nido and Palawan
Together with Boracay, the stunning island of Palawan is the other most popular place to visit in the Philippines.
Palawan offers unbelievable beaches across the whole island, including in towns such as Port Barton.
But it's El Nido that is Palawan's real jewel in the crown. Twinkly blue seas and jagged islands dot the unbelievable Bacuit Bay.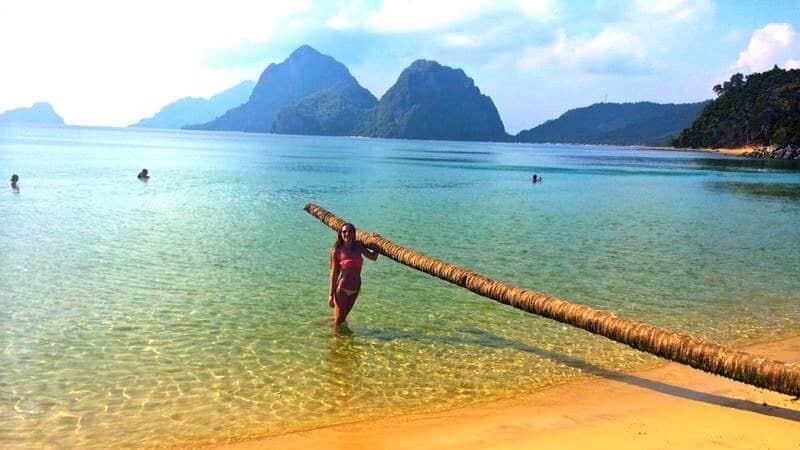 Palawan's main airport is Puerto Princesa, but more and more flights are going directly to El Nido now on airlines such as Swift Air.
You can also fly into the town of Coron on Busuanga Island and sail to El Nido, which is an amazing way to explore the archipelago. Currently, the main company to do this with is Tao Philippines. You can check out a brilliant post on things to do in Coron here.
Whilst it is becoming increasingly touristy and built up, El Nido is still worth a visit for its stunning scenery. Most of the top things to do in El Nido are based around the water and island hopping is very popular.
I've popped a list of the best tours in El Nido here:
Where to stay in El Nido
There is a huge range of accommodation in El Nido. Some of the best hostels to pick from include:
Three of the very best luxury hotels are all run by the same group, offering idyllic and serene island experiences:
Other islands to consider in your Philippines Itinerary
Kalanggaman Island – This unbelievably beautiful sandbar in Leyte is becoming a must see attraction in the Philippines.
Siquijor – This mystical island is a little more off the beaten path, but is known for its witchcraft and magic. Many Filipinos are too superstitious to even set foot on the island!
Siargao – This remote island is home to the best surfing in all of the Philippines, together with a chilled island vibe. Some travellers arrive in Siargao and don't leave for weeks, or even months.
Iligan – Located at the top of Northern Mindanao, there are a surprising number of beaches here. Check out Penelope's guide to Iligan here.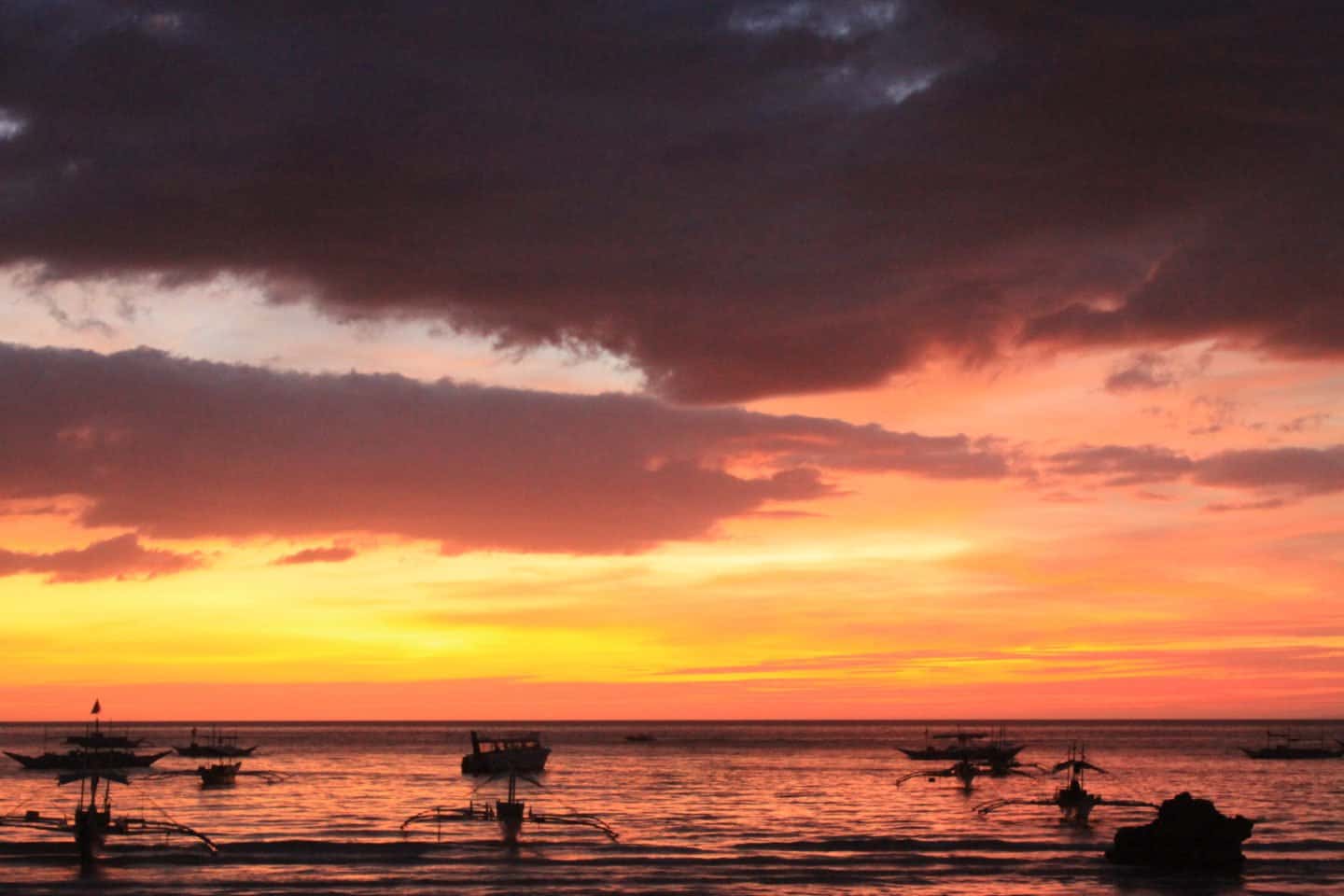 3 Week Philippines Itinerary
I hope my Philippines itinerary helps you plan your future trip to this wonderful island nation.
If you only have one week to spare, I'd recommend picking one place and really enjoying it well. You could easily spend 1 week in Boracay, El Nido or Bohol.
If you have two or three weeks in the Philippines, I'd add an additional place per week as such. It's best not to rush around too much and to allow some time for travel connections.
As you might have gathered, I really love this country! Visiting the Philippines for the first time was such a bucket list dream for me, and I loved it so much. I just couldn't wait to return! The people, the scenery and the atmosphere.
Last, but not least – here are my top tips for travelling through the Philippines. This is a guide with all of the essential information you could need to safely and successfully explore the Philippines.
Feel free to drop me a line if you would like any advice or further recommendations 🙂 If you've enjoyed this Philippines itinerary, please do share using the below links!
Wanna see more? Check my Instagram here, my Facebook here or my Twitter here!
Disclaimer: This visit to the Philippines was entirely paid for by myself and there was no involvement from the tourism board or a hotel. This is an independent guide.
Enjoyed my 3 week Philippines itinerary? Pin it!