Noosa is hands down my favourite place in Australia. If I had to pack my bags and move to one place tomorrow for the rest of my life, Noosa would be that place. Located on the Sunshine Coast in Queensland Australia, Noosa is one of the most charming and beautiful places to visit. So if you're already planning to visit Noosa, you're in for a treat. Here's my Noosa travel guide, covering everything you need to know to plan your trip!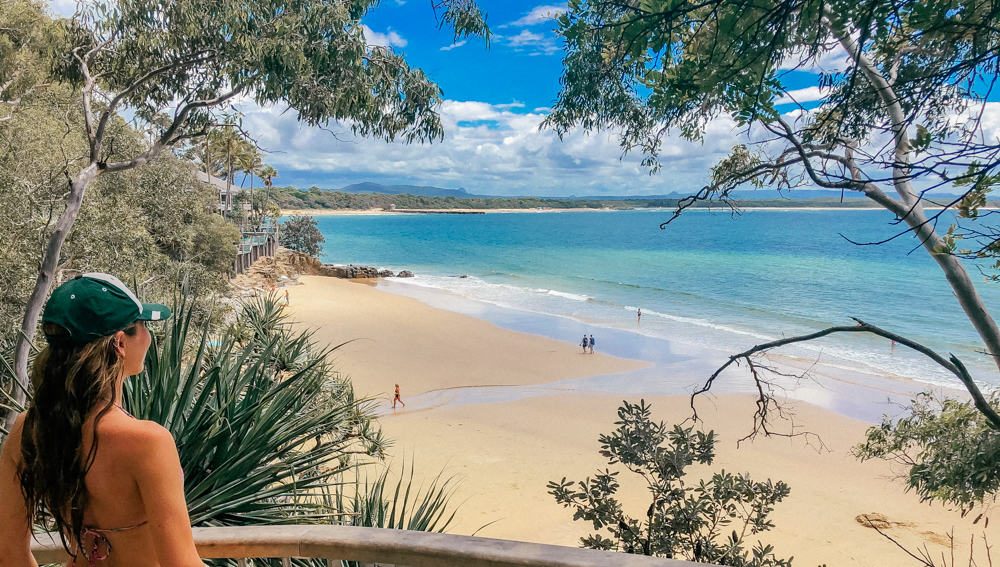 Noosa, Sunshine Coast: Everything you need to know
How long to spend in Noosa?
Located on Australia's East Coast, Noosa is a wonderful destination for both a weekend getaway and a long trip, as well as an excellent stop point on an East Coast road trip.
I really love Noosa. So highly I recommend spending as long as possible here! But the good thing is, you can see the highlights of Noosa in just a weekend. It's just the longer you can spend, the more you can soak it up and pretend you live here too!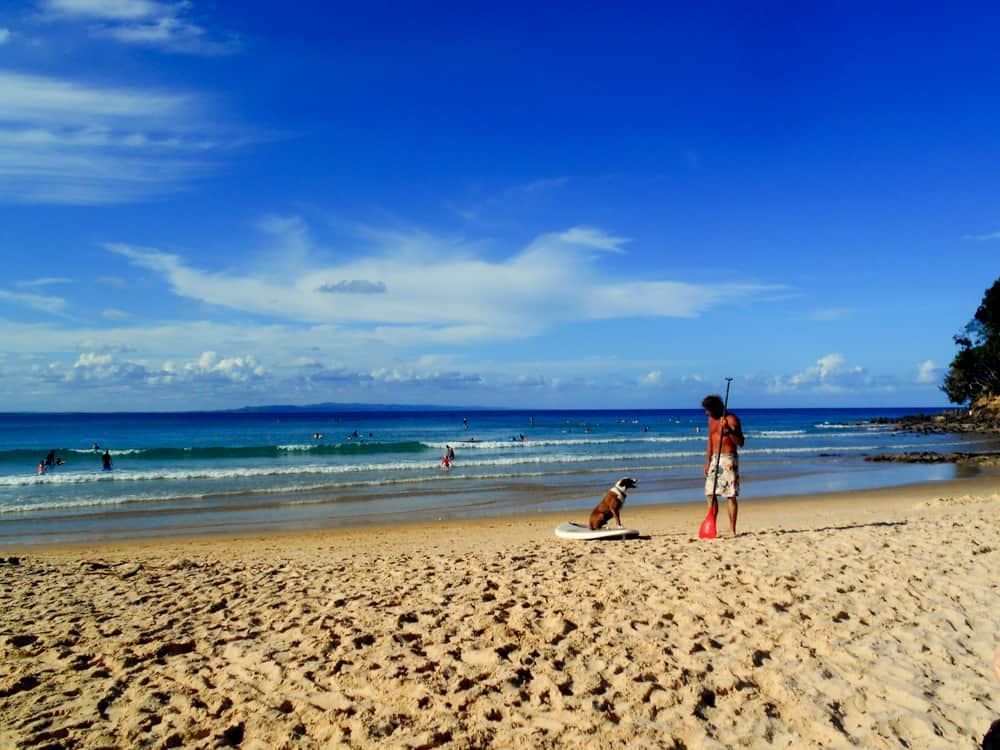 How to get to Noosa?
If you're flying in from another location in Australia, such as Melbourne or Sydney, you should be able to fly directly into the Sunshine Coast airport (also known as Maroochydore). This is only 35km (30 minutes) from Main Beach in Noosa.
Brisbane Airport is the nearest major airport for international flights, and is approximately 140km (1hrs50) from Noosa.
You can easily pick up a rental car at both airports to head to Noosa. Alternatively, you can use a transfer service such as this one from Brisbane.
If you're arriving in Noosa by road, then the driving times are approximately:
Just under 2 hours from Brisbane
3hrs from the Gold Coast
3hrs30 from Byron Bay
13.5 hrs from Sydney
18hrs from Cairns
26.5 hrs from Melbourne
Note, there is no train station in Noosa. The nearest station is 15 miles away but it's train services are not very convenient.
When is the best time of year to go to Noosa?
Noosa is blessed with tropical weather nearly all year, making it the perfect beach destination.
The hottest time of year is from December to February, but with this comes very high humidity and increased rainfall, particularly in the afternoons.
During the winter months of July and August, the temperature does drop slightly but is still comfortable and makes for delightful beach weather.
However, it is widely considered that spring and autumn, from April to June and September to November are the very best times to go to Noosa. Visitors can expect long, sunny, dry days – the perfect weather for exploring the national parks and beaches.
If you visit in May, then your trip may coincide with the Noosa Food and Wine Festival with more than 80 chefs and sommeliers joining from across the world. And if you visit in September and October, you may spot whales from the coastline as they migrate north.
If you're visiting other areas in Australia, then make sure to check out my detailed climate guide here.
Where to stay in Noosa?
There are some seriously beautiful places to stay in Noosa, especially near the coast. Although Noosa is a fairly upscale town, it's easy to find accommodation in Noosa covering all budgets and preferences.
Best luxury hotels: There are some amazing luxury hotels in Noosa. Some of best would include Noosa Shores (£350 per night), the popular Sofitel Pacific Resort (from £158 per night) and the boutique Netanya (£211 per night)
However, there's also the more affordable and Tingirana (£103) and Peppers Resort located directly on the beach (from £92 per night)
Good value stays: My favourite place to stay in Noosa is 10 Hastings Street Boutique Motel. The rooms are simple but have a relaxed beach theme, with small balconies and a parking spot too. This small hotel is best known however for its restaurant downstairs, which is by far one of the best places to eat in Noosa! Rates start from about £60 per night.
Best hostels: Nomads Backpackers is the best spot for backpackers and travellers in town, and it has some really impressive facilities. Dorm rooms start at £37, or a double is £44. Another option is camping at the Noosa North Shore Campground if you fancy sleeping in the heart of nature.
It's worth noting that you cannot stay in the popular Noosa National Park, not even camp. It is very much only open for day visits.
Where to eat in Noosa
There are some amazing places to eat in Noosa, covering delicious açai bowls, smoothie bowls, Mexican food, Spanish food, delicious burgers and local Aussie delicacies such as grilled barramundi and kangaroo fillets.
Here are some of my favourite foodie spots:
Getting Around Noosa
Exploring all the best attractions in Noosa can easily be done on foot, if you're staying centrally near Hastings Street. Otherwise, I recommend hiring a car in order to get around easily and to also explore more attractions on the Sunshine Coast.
We found parking in Noosa could be a little tricky, but normally a space would become available after a few rounds of the car park.
There is a public bus system in Noosa which is fairly comprehensive, and tends to cover most of the main beaches and attractions. You can find out more here.
Alternatively, there are plenty of well-priced tours and excursions covering all the main attractions and places to visit from Noosa. Here's my guide:
Best things to do in Noosa
Visit the Noosa Heads National Park
This is the first thing any travel guide suggests as the best thing to do in Noosa, and for good reason. This stunning national park is so accessible, with phenomenal scenery, free entry and countless things to do and see. The park is beautifully maintained, with easy walking tracks and the chance to spot koalas in the eucalyptus trees above.
You can walk to the entrance from Noosa Main Beach along a wooden boardwalk besides the ocean, meaning you don't even need to use transport or a car to get there.
If you do drive, there is parking at the entrance which is free – but fills up quickly. If you're planning to spend the day, then I recommend going early. You will also find clean toilets, a small shop and picnic tables.
My favourite beaches in Noosa are Little Cove Beach (alongside the boardwalk), Tea Tree Bay (approx 20 minute walk from the entrance) and also Alexandra Beach (approx 45 min walk from the entrance).
There are 5 main walking tracks to consider. The Coastal Track is the most popular and is 10.8km return. It takes in all the beautiful beaches along the coast, before finishing at Hell's Gate. The first portion of this track is paved so accessible, and later on the route, it becomes more uneven and rocky.
The other tracks are:
Palm Grove Circuit: 1.1km circuit through the rainforest. Approx 15-30 minutes
Noosa Hill Track: 2.8km return through the woodlands. Approx 1-1.5 hours
Tanglewood Track: 8km route through the rainforest and woodlands, finishing at Hell's Gate so combines well with a return along the Coastal Track
Alexandria Bay: 4.2km return to the furthest point within the national park, taking up to 1.5-2 hours
Explore Hastings Street
This is the main street in Noosa, which runs parallel to Main Beach. It is charming, with fairy lights strung between the trees that dazzle in the evening. There's something about Noosa that feels so different to other beach towns in Australia. It has such a pleasant, atmospheric feel and the most relaxed, welcoming vibe.
The restaurants lining both sides of Hasting Streets spill into the pavement in the afternoon and evening for al fresco drinks and dinner. The tables often face outwards like in Paris, so you can watch the world go by over a delicious cocktail or wine.
There's also some excellent shopping, from quaint boutique stores, surf shops or high end clothes stores. You'll see everyone shopping alongside you, from backpackers to honeymooning couples.
Visit the Farmers Markets
Australia loves farmers markets, and Noosa is no exception.
Noosa hosts a Sunday market from 7am to 12pm, with locals selling organic produce such as raw honey, kombucha and delicious homemade preservatives. This is a market more focused on food, but in nearby Eumundi, there is another popular Farmer's Market, running Wednesday to Saturday until 1pm or so. The market in Eumundi sells a variety of gifts, arts and crafts and delicious street food across more than 600 stalls.
Get surfing
Noosa is famed for its watersports and surf lifestyle. Whether you're a regular surfer, or keen to learn, you won't be disappointed with the waves in Noosa.
The lessons take place in the shallow, calm waters of Noosa Main Beach and are all with qualified local surfers. Book your surf lesson online in advance here.
Visit Land & Sea Brewery
Noosa's first brewery, Land & Sea, opened in March 2019, and is located in an awesome industrial style venue, complete with a restaurant and bar. There's also a free shuttle bus to take you back to Noosa, so no worries and getting home after a few beers!
Adjacent is also Noosa's first gin distillery called Fortune, so this can definitely a full day activity if you fancy!
Or why not join a half-day craft brewery tour, visiting this brewery plus three others.
Explore Noosa's beaches
The Sunshine Coast in Australia is renowned for its world class beaches, and Noosa's are postcard-perfect. The sand is perfectly white, and the water clear and turquoise. Some of the beaches are best for surfing, such as Noosa Main Beach or some of those in the national park such Alexandria Bay. Some are dog-friendly such as Noosa Dog Beach and some are perfect for swimming, particularly those at Noosa Spit where the water is protected, so it is extra calm and shallow.
I personally love Tea Tree Bay and Little Cove Beach in Noosa. Both are lined with palm trees and offer calm, transparent water for swimming.
Hire a boat and explore the Noosa River
The beautiful, sparkling Noosa River winds its way around the tiny inland islands, mostly home to stunning houses and rentals, before meeting the Coral Sea near to Noosa Main Beach. A day spent on a small boat around the canals of the Noosa River is magical. You can anchor the boat wherever you please and jump in for a swim, or maybe even find your own secluded beach. Most of the boats have cooler boxes (called eskies in Australia) as well as BBQ facilities, so come prepared and you can spend the full day on the water.
You don't need a license to hire a boat, called a BBQ pontoon boat as they are simple to drive and manage. Prices cost approximate AUD$90 for the first hour, then AUD$45 after that. They can take up to 12 people and have all the equipment and tools needed for a BBQ, as well as SUP boards and fishing equipment.
There's also a smaller variety of boat called a polycraft which takes 5 people, with rates starting at AUD$60 for the first hour, and AUD$30 after that.
Kayak around the Noosa Everglades
Not only does Noosa have an amazing national park, world class beaches and a beautiful river, but it is also one of two places in the world with an Everglades system. The other is in Florida near Miami.
The Noosa Everglades are considered one of the region's 'best kept secrets', and are a hidden oasis, where you can float along in admiring the nature and appreciating the gentle sounds of the surrounding forest. You must first cross Lake Cootharaba which is a little more strenuous, but then you can float and bob along the narrow waterways. Here you can spot up to 700 animals native to Australia and hundreds of bird species too. There are also 1,365 species of plants in this area.
Arrange your Everglades kayaking adventure here.
Enjoy a dolphin-watching safari
Go on a dolphin-watching safari by kayak, where your chances of seeing dolphins are super high. Departing from the harbour in Noosa Ville, you head out by speedjet so make sure to hold on!
Not only can you spot dolphins, but you may also see sea turtles and other marine life. It's also a magical way to take in the views and landscape of Noosa National Park from the water.
Best things to do near Noosa and surrounds
Visit Fraser Island
Famous for being the world's largest sand island, this amazing natural wonder is just 2 hours' drive from Noosa. You can visit as a day trip, but if you can spare the time, it's incredible to spend a few days exploring and camping at night.
Tours leave daily from Noosa to Fraser Island and this is an absolute must do on the East Coast. Highlights include 4×4 safaris on the off-road tracks, beach driving, swimming in sparkling lakes, tubing on the Eli Creek and bonfires in the evening, if you stay overnight.
Organise your Fraser Island adventure here!
Rainbow Beach
Often considered as the gateway to Fraser Island (along with nearby Hervey Bay), this is a lovely area to visit – especially for its epic sand dunes. It's great fun to climb over the dunes and appreciate the stunning views along the coastline, but you can also arrange an exhilarating horse riding along the beach.
To add to the adventure, if you have a 4WD, you can drive along the Great Beach Drive (part of the Great Sandy National Park) from Rainbow Beach back to Noosa. This 280km stretch of bright white sand is easily one of the most beautiful drives in Australia. If you don't have a 4WD, then you can join a tour such as this one.
Go hiking in the hinterland
Away from the beach, Noosa is located a short drive from the beautiful hinterland where there are scenic hiking routes as part of the Noosa Trail Network. One excellent hike is the nearby Mount Tinbeerwah, and another is a little further out in the Glasshouse Mountains.
It can definitely be easier to visit the hinterland on a tour such as this one, which takes you to the mountains, along rainforest routes and to lesser known waterfall spots.
Skydive over the beautiful Sunshine Coast
An absolute must for thrill-seekers! Jumping from a 15,000ft plane offers views like no other across the spectacular Sunshine Coast!
Book your Noosa tandem skydive in advance here!
Meet Australia's unique wildlife at Australia Zoo
Just 1 hour away from Noosa is one of the East Coast's most iconic attractions, the Australia Zoo. Made famous by of course, the beloved Steve Irwin, the zoo is an incredible day out with countless opportunities to get up close and personal with some of the native creatures of Australia.
Included with this awesome tour is a koala cuddle and photo, entry to the zoo and the wildlife hospital, as well as return transfers, making it a hassle free outing!
Noosa Travel Guide
So that's my guide to the beautiful town of Noosa on the Sunshine Coast of Queensland.
I hope this guide is useful for you if you're heading to Australia. If you're planning to travel the East Coast of Australia, then do make sure to check out my detailed road trip itinerary guide here.
For further Australia features, you may find the following useful:
If there's anything else I can share or answer for you, please do let me know in the comments below.
Wanna see more? Check my Instagram here, my Facebook here or my Twitter here!
Disclaimer: This Noosa travel guide is based on multiple visits to Noosa, Australia. There was no involvement from any local companies or the tourist board. However icelolly.com arranged the local tour to go dolphin watching in Noosa.
Enjoyed my guide to the best things to do in Noosa, Australia?