Ghana, a small country on the West coast of Africa, is one of the most accessible and safe destinations in the region. And it is packed with exciting historical and cultural things to do, as well as countless outdoor adventures.
Beautiful Ghana is one of my favourite places on earth. Having spent more than six months there, it feels like a second home. From the paradise beaches in the west of the country, the remote adventures in north near Tamale or the pulsating energy of Accra. I would happily return every year for the rest of my life to soak up the life, spirit and charm of Ghana.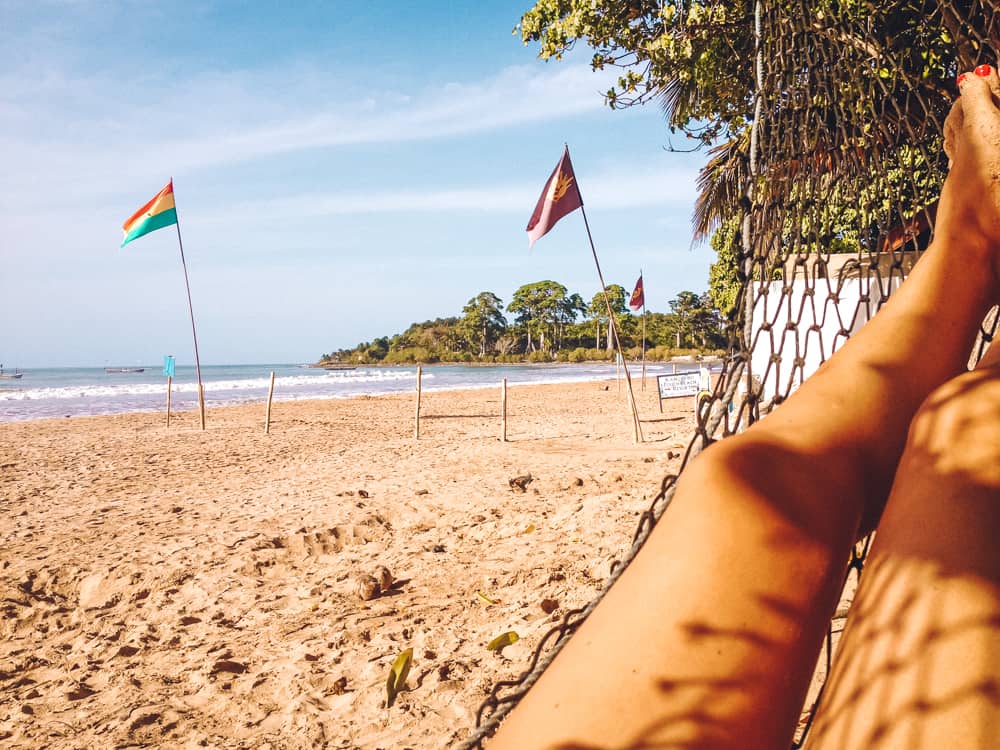 2019 was the Year of the Return, a global campaign to encourage those with Ghanaian ancestry to return and experience Ghana.
In the 1600s, Ghana was a major part of the transatlantic slave trade, with the castle at Cape Coast being the departure point for enslaved Africans from across the continent. From here, men and women from countries across West Africa were sent in boats in perilous conditions to the 'New World'. Last year, Ghana's campaign welcomed thousands with African heritage to retrace the journey of their ancestors, a highly emotional and spiritual experience.
If you haven't been to Ghana yet, then you're in for a colourful, vibrant experience. Aspects of life in Ghana can be a little hectic, and a little frustrating at times but if you prepare well, then it may well be one of the best adventures of your life! Read on to find out more.
Essential Things to Know About Ghana
History in Ghana
Before delving into this guide, it's important to touch upon some of Ghana's history. Its past is very complex, and Ghana had been colonised by European nations for over 2,000 years. The country gained independence from British colonisation in 1957. It was known as the Gold Coast before being renamed as the Republic of Ghana.
Ghana was the first country in sub-Saharan Africa to gain independence post-colonialism. Its president at the time, Kwame Krumah was highly celebrated for leading the nation to independence and there are many tributes and buildings dedicated to him, especially in Accra.
The flag of Ghana is red, yellow and green, with a central black star representing Ghana's emancipation from European rule.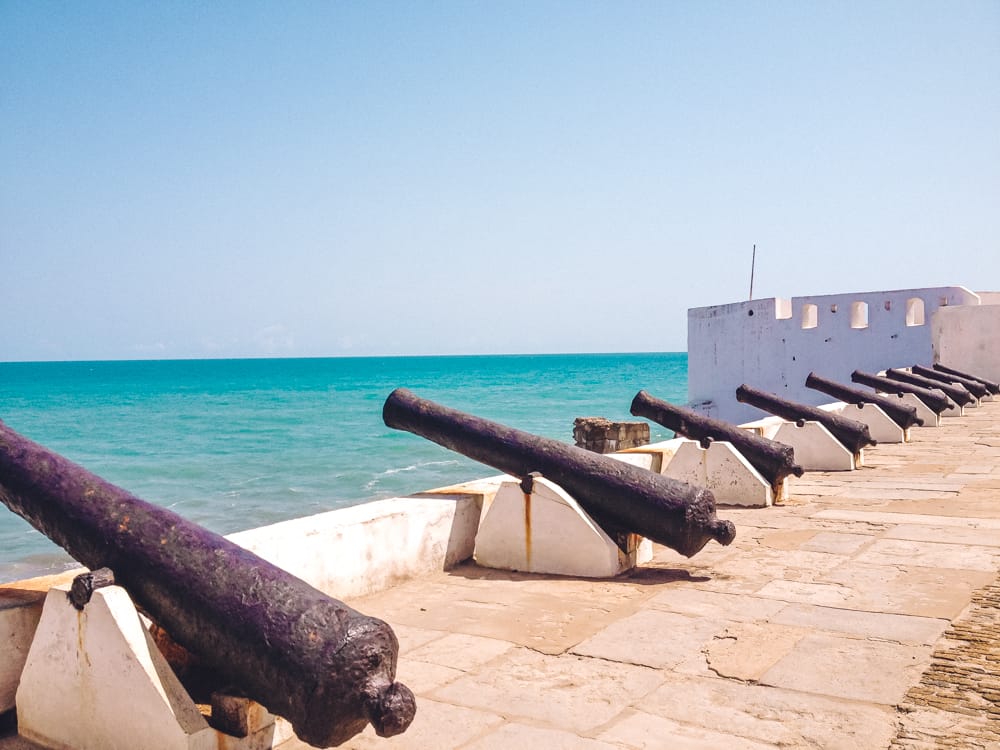 Ancient Ghana used to occupy a larger land area, which incorporated modern-day Mali, Senegal and Mauritania. Clashes between tribes gradually drove people towards the coast. Today, the Ashanti tribe is traditionally found in the central part of Ghana, surrounding Kumasi which is the country's second city. They learnt to trade with Europeans early, which made them wealthy and helped the Ashanti to control a large area towards the coast.
Useful facts
Ghana is on GMT time, which means the country has the same time zone as London. Geographically, Ghana is located as close to the centre of the world as you can be, as the country located closest to the intersection of 0° longitude and latitude.
The currency in Ghana is the Ghaniain Cedi. It often written as GH₵ or GHS.
The main resources and exports in Ghana are gold, cocoa, diamonds, oil, coffee, sugar, shea nuts and rubber. Its cocoa industry alone brings in nearly a billion pounds every year!
There are around 30 million people in Ghana, with around 3 million in Accra. Some famous Ghanaians are Kofi Annan, who was the secretary-general of the UN, the editor of British Vogue – Edward Enniful and footballer Michael Essien.
Ghana is one of the most prosperous countries in Africa, with good governance and an ambitious population that has led it to being one of the most stable economies in Africa.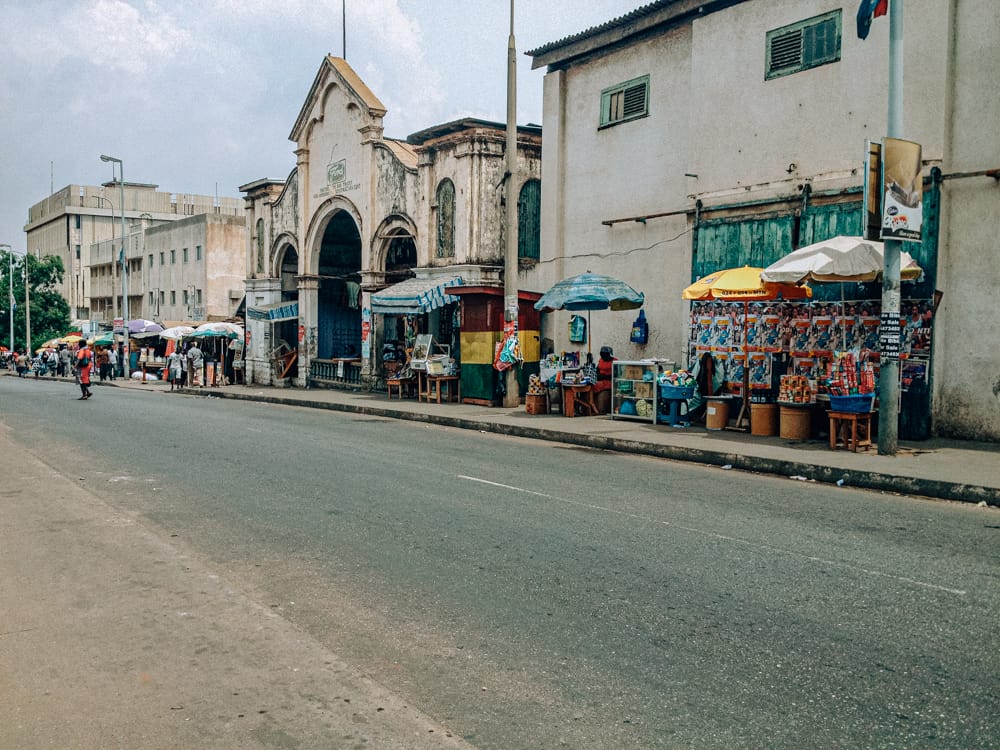 Although there are more than 100 ethnic groups in Ghana, the Twi language of the Ashanti people is the most widely spoken language in the central and southern parts of Ghana. In the north, Dagbani is more widely spoken which is the language of the Dagoma people. Overall, there are more than 40 languages, and 70 dialects in Ghana.
Otherwise, most people speak English, or sometimes pigeon English. Ghana, along with Nigeria, are the only English speaking country in West Africa, as the others all speak French – a legacy of their colonial past.
Most Ghanaians identify as Christian, but many uphold traditions and beliefs linked to their tribal ancestry, particularly in more rural areas.
There is also a sizeable Muslim community in Ghana, particularly in Accra and in the north of Ghana near Tamale. Accra recently received a brand new mosque, seating more than 15,000. Freedom of Worship is a constitutional right in the peaceful nation and as such, there is little conflict or tension between different religions in Ghana.
Ghana has an interesting tradition in designing and building elaborate coffins. You can read more about it here. Typically, the coffin is linked to the job the person had. However, when Karl Pilkington from an Idiot Abroad visited, he chose to have a custom-built Twix Bar coffin.. These are true works of art, taking months to build and based on the belief that life continues after death.
Ghana has a universal health care system, which covers nearly 12 million Ghanaians. The country has some of the best medical care in Africa.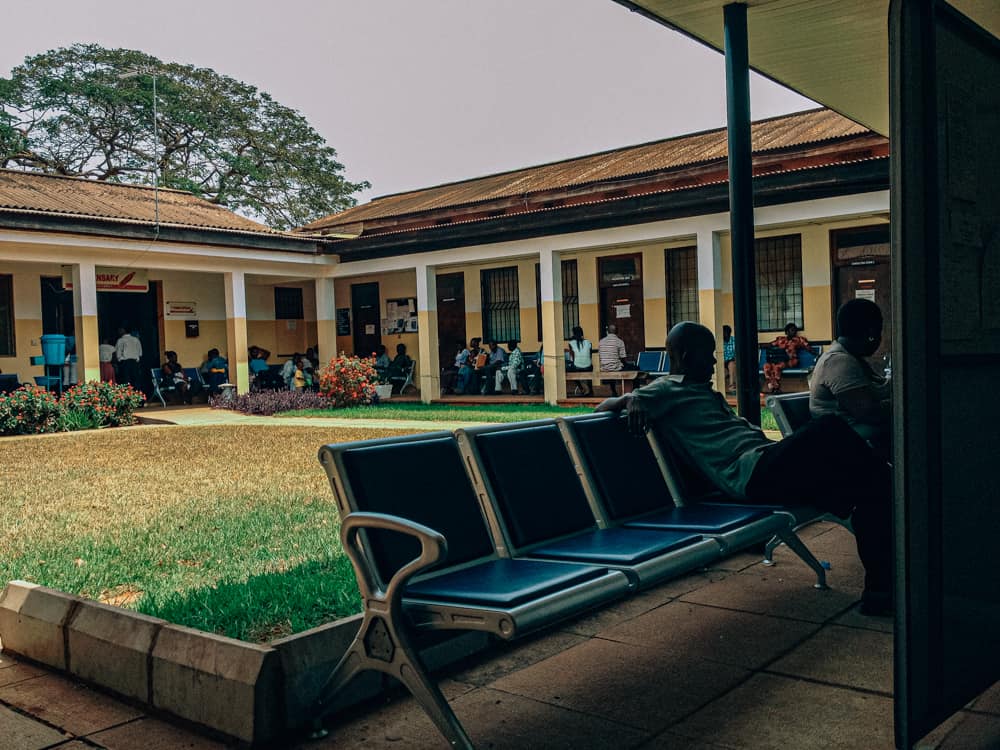 You will see Ghanaians all over wearing colourful clothes, called Kente Cloth. This is linked closely to the Ashanti Empire and is of great pride to Ghanaians. You can find local seamstresses at markets who will delight in creating you a tailored outfit using Kente Cloth.
Children from the Ashanti and Fante tribes are often given names based on the day of the week they was born. For example, Adowa, which means Monday. This can be either their first or middle name.
Soccer (football) is the most popular sport and pastime in Ghana. Any group of locals will welcome you to play – after all, football is a universal language!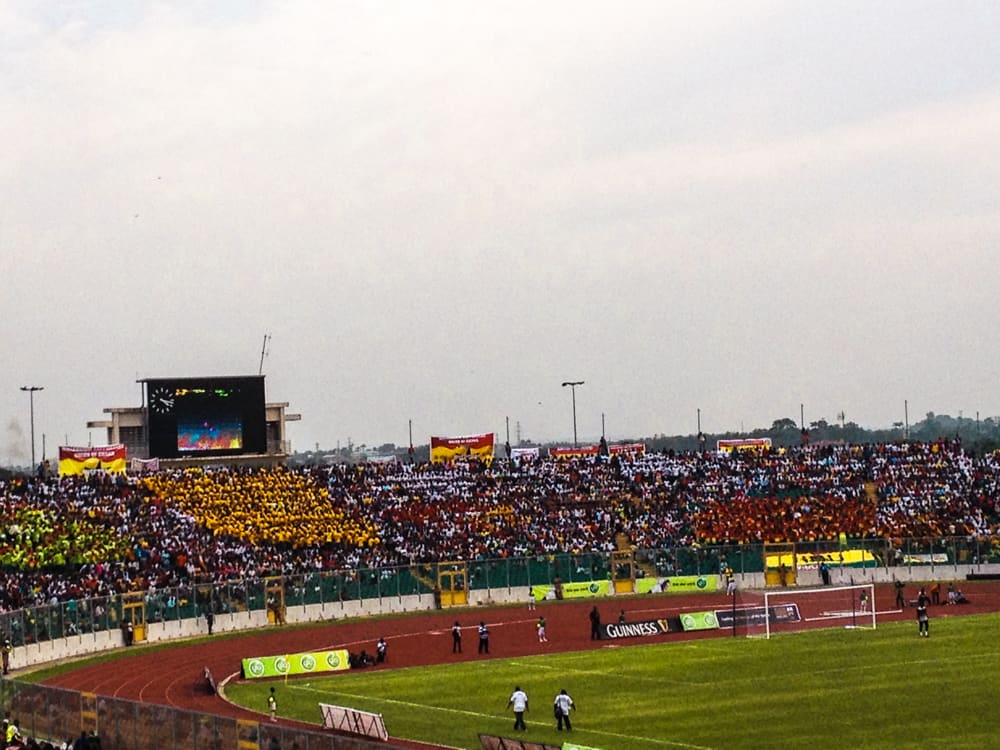 Most Ghanaians will fiercely support a European football team (Manchester United is particularly popular) and on game days, dozens of people will gather around the screens all over.
There are more than 16 nature protection areas including Mole National Park in the north and Kakum National Park in the south. In these parks, there are more than 40 species of large mammals, nearly 200 species of birds and over 1,000 butterfly species.
In the east of Ghana is Lake Volta, which is the world's largest man-made lake, extending over 320 sq miles. It's so big, it can be seen from space!
Ghana Travel Guide
Getting there
The main point of entry to Ghana is the Kotoka International Airport in Accra. This is where all international flights arrive.
Plenty of airlines fly to Accra, including Virgin and British Airways direct from the UK, and American Airlines and United from the US (from New York and Washington DC).
Other airlines flying into Accra include Air France, TAP Air Portugal, KLM, Lufthansa, Emirates, Qatar, Turkish Airlines and South Africa Airways.
Visa requirements
Many countries require a visa for Ghana, which has to obtained at an embassy before arriving in Accra. There are numerous African nations exempt from visas, make sure to check before arriving.
If you do require a visa, for example UK citizens, make sure to apply and begin the process well in advance of your arrival date. Make sure to check the Ghana High Commission website for the UK.
Medical requirements
All visitors to Ghana are required to have proof of a Yellow Fever vaccination. Proof is normally in the form of a small yellow book, given by the nurse who gave you the jab.
No other vaccinations are required for arrival into Ghana, but it is recommended to have had the following vaccinations:
Diphtheria, Polio and Tetanus (DPT)
Influenza
Meningitis A,C,W,Y
Typhoid Fever
Hepatitis A and B
TB
Rabies
Cholera (taken as an oral sachet)
The final two, rabies and cholera, are less taken by travellers to Ghana but I highly recommend both, especially if you plan to visit more rural areas in Ghana.
All these vaccinations add up, but I highly encourage you to take these precautions before arriving.
The main healthcare challenge to be aware of in Ghana is malaria. The disease is still prevalent in Ghana, and malaria-carrying mosquitoes are everywhere. I strongly recommend taking an anti-malarial tablet for the duration of your time in Ghana, which you can arrange in your home country before arriving.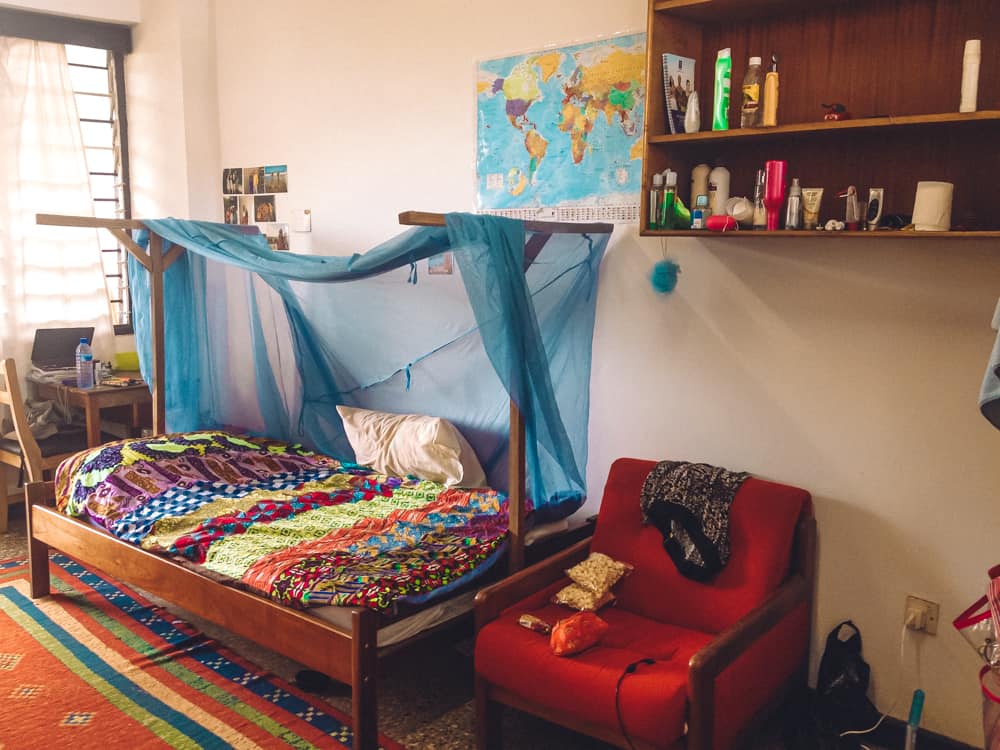 There are a couple of main choices for an anti-malarial drug. Doxycycline and Larium are the cheapest and most readily available, but both can have some extreme side effects. Malarone (proguanil and atovaquone) is more expensive, but there are far fewer side effects. I recommend Malarone but ensure to speak to a healthcare professional.
Ensure to use a high percentage DEET based product on your skin, especially at dusk and in the evening. I also recommend sleeping under a net, unless you are in an air-conditioned upscale hotel room. I also used a fabric spray to deter mosquitoes that I used on my net regularly.
Although Ghanaians do tend to get malaria quite often and can be quite casual about it, for tourists it can be quite extreme to our more sensitive immune systems.
Getting around
Flights: There are a handful of internal flight companies in Ghana, primarily connecting Accra with Tamale in the north, Kumasi in the centre, Tema to the east and Takoradi to the west. Although quick, I wouldn't necessarily advise taking these flights as they aren't cheap and remove the adventure aspect.
Trains: The railway system in Ghana has typically been quite limited but routes are improving slowly in the south of the country. The trains currently in operation are unlikely to suit traveller itineraries, and are more aimed at commuters.
Buses: This is the main way to do long distance journeys in Ghana. They are generally safe and clean. and often are air-conditioned too.
The main company is STC, which has scheduled bus services throughout Ghana – and air-conditioning onboard. Always try and buy tickets in advance, as often seats sell out along popular routes.
Another bus company is VIP which also has modern, air-conditioned buses but tend to wait to fill up, before departing.
Both these companies have safety records and run from bus station to bus station. There are other bus companies around, with more dubious safety records and older, less well-maintained buses. Other bus companies may allow you to flag them down to alight on route.
Tro-tros: These are the iconic form of transport in Ghana, despite their total lack of safety. These are old minibuses, often a bare shell with various car parts taped on. People are crammed onto these and you could be sat between all kinds of people and animals – which can make for a very sweaty and smelly journey. Tro-tros ply every road in Ghana, making them very convenient and a crucial mode of transport all across the country. Although they are dirty and uncomfortable, they are a true way to be a part of Ghanaian life and I recommend you use them.
You can join them along the road. There will be a 'tro tro mate' hanging out the side of the bus shouting the destination and who takes your cedi from you. Alternatively, you can take a tro-tro from a bus station where you might get to pick your seats, but you have to wait for the bus to fill before it departs. Sometimes this can take a few hours if it's a less regular route.
Interestingly, fares are regulated by the government so you shouldn't be overcharged. Fares are low. As mentioned, tro-tros aren't the safest form of transport. If you are very concerned about the driving or the bus itself, then try and disembark when you can and either take another tro-tro or hail a taxi.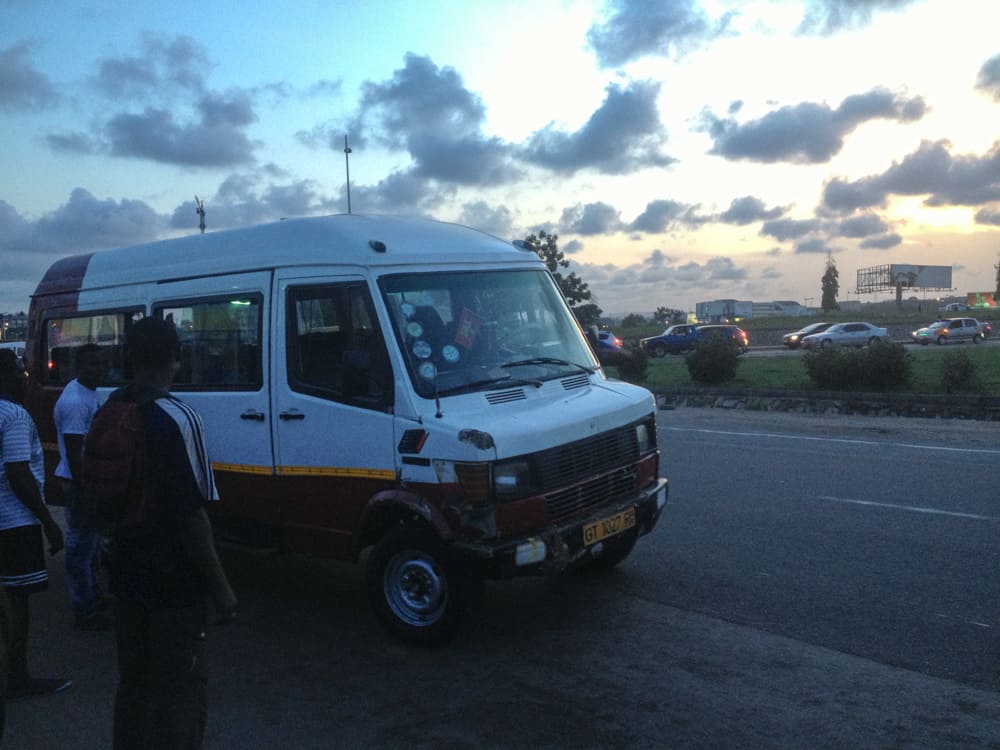 Taxis: The other major form of transport, particularly around urban areas such as Accra, Kumasi and Takoradi is taxi. These are easily identifiable by the orange corners.
You can flag these down on the road, or find parked taxis. Always negotiate and confirm the fare before you start driving – most taxis don't have a metered system. You can expect taxi drivers to offer you as a tourist quite a high price, but do not be afraid to negotiate on this. If you're unsure of what the rate should approximately be, then ask a local at a hotel or in a shop.
Another option are shared taxis, which look the same, but drive to a fixed destination which is indicated with a sign. This can be a very cost-effective way to travel from A to B, especially on a more popular route. However, like tro-tros, you will have to wait for these to fill before they depart. As there are only 4 seats normally, this shouldn't take too long.
Finally Uber is popular in Ghana, having arrived in the country in 2016. This excellent guide here covers everything you need to know about taking Ubers in Ghana.
Climate in Ghana
Oooh, it's hot! Ghana is located in a subtropical zone, with temperatures over 30°C all year long. The rainy season is typically May to September, and temperatures drop slightly during these months.
Tamale and the wider northern Ghana region is hotter and more arid, with temperatures typically in excess of 35°C.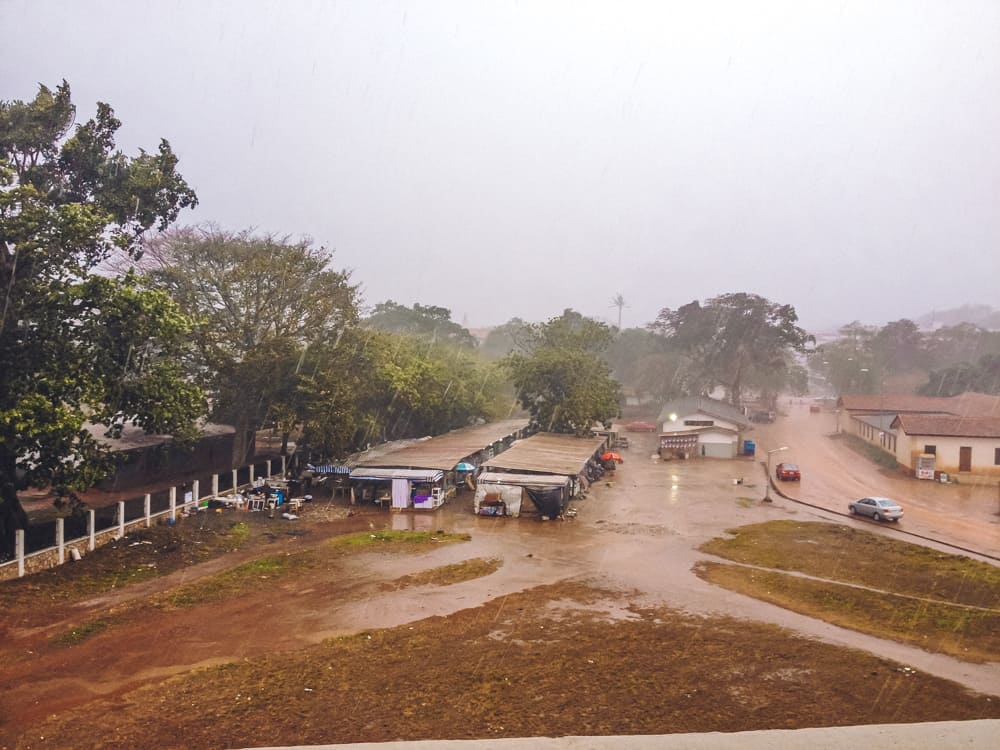 Wifi and Local SIM cards
Wifi is plentiful in Ghana, and phone sims are cheap.
I would recommend getting a local SIM, even if your trip is just a week. The main providers in Ghana are Vodafone and MTN, and you pick up a sim for either at the airport or at the Accra Mall. You can then top-up your SIM easily at local stores across the country. After paying for the data you require, you receive a small piece of card where you can scratch off the silver bit for a code to enter in your phone.
More recently, the local app ExpressPay has created an easy way to top up mobile phone SIMs or make money transfers to trusted contacts.
Ghanaians love WhatsApp, and like other countries in Africa, you may find it easier to communicate with your favoured taxis drivers by WhatsApp, for example.
Money in Ghana
As mentioned, the main currency is the Ghanaian Cedi, and the smaller pesewa. I would always advise to keep some Cedi on you, and do not expect places to take cards.
ATMs are found across the country, with the main banks being Stanbic Bank and GTBank.
Water and Electricity
Tap water is not safe for drinking, and I recommend using a bottle or sachet of water for cleaning teeth too.
Plastic sachets of water are sold all over Ghana and are very cheap – just 10 pesewas each (one tenth of a cedi). They contain purified water, but some brands are better than others. Try and buy water sachets that are Ice Cool, Ice Pack or Everpure brands. You'll know by taste if any of the water is of poor quality – it will either taste muddy or metallic. Don't drink!
In terms of running water and sanitation in Ghana, most of Accra will have access to clean water. Water is generally provided in huge water tanks, which can tend to run out. When the supply becomes limited, you will need to use buckets for showering and washing clothes. If you're staying in upscale hotels, this isn't likely to be an issue and they will have backup reserves.
Western style toilets are available all over Ghana, but poorer or more rural areas may have more hole-in-the-ground style toilets. Just keep tissues and hand sanitiser on you, just in case!
For electricity, load shedding is common across the whole of Ghana. Accra, as the capital is more likely to have 24 hours of electricity in a day, but all other places will experience a degree of load shedding.
Larger hotels and companies are very likely to have their generators to ensure guaranteed electricity. If the power cuts, they don't always kick in instantly and there may be periods where you're sweltering indoors. I used to find I would be drenched in sweat in the middle of the night when the power turned off the ceiling fan and I was under my mosquito net. Sometimes I'd get up and poor a bucket of cool water over my body and hair in order to cool down and get back to sleep.
Local language to learn in Ghana
'Obruni!' – this is probably the first word to learn. It means foreigner in the Akan language. It's not an offensive term at all, and is often said with affection too. Do not be surprised if people shout 'Obruni!' at you in markets! And so you are aware, 'Bibinii' means black person.
'Chale' – means friend or mate. It's common for a Ghanaian to greet you with 'Chale!'
'Abeg' – means please, in pidgin English. It's common to hear this in the markets when negotiating a price.
'Akwaaba' – means welcome. You may hear this all over as people welcome you the country more broadly, or arriving in a village. I heard this a lot less after a few months, so I felt like I successfully looked like I had (somewhat) assimilated myself into Ghanaian life!
'Medaase' – thank you!
'Chop' – casually refers to roadside or stall food, or 'to chop' is to eat.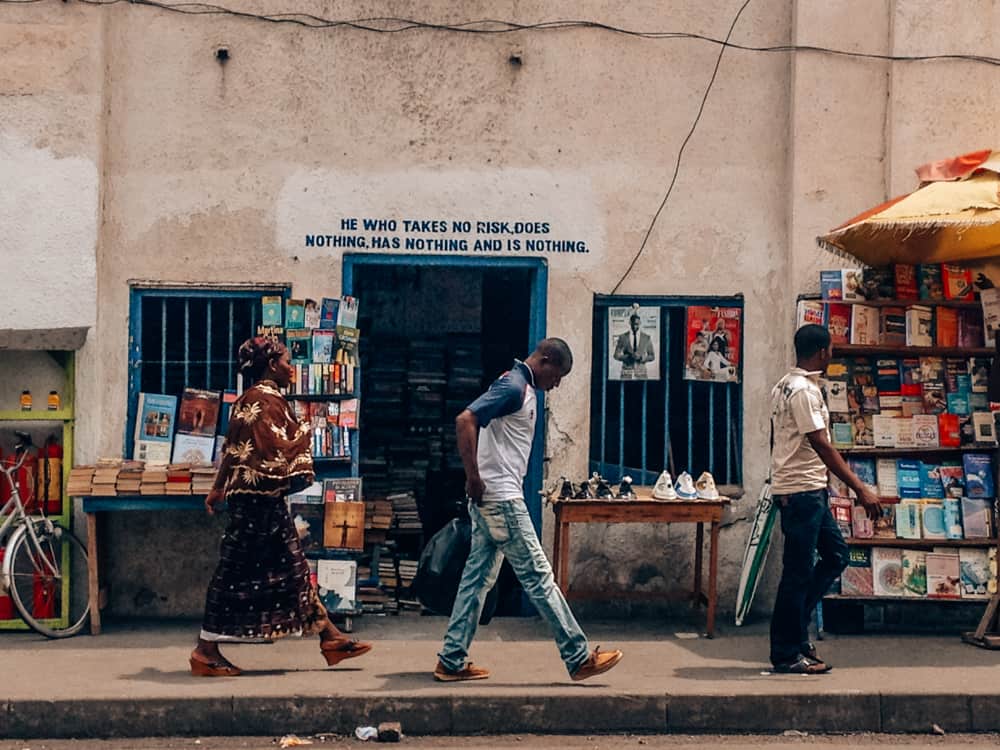 Customs and Etiquette
The left hand is considered rude and offensive, never pass anything with your left hand. Always use your right hand to pass or receive anything.
Pointing at people is considered rude, as is the thumbs up sign.
A common way to greet friends, or Ghanaians you've got to know is to do a handshake, followed with a hand twist and a click of the finger. Don't worry, you'll learn it in no time.
Ghana time is a real thing. It's not uncommon for Ghanaians to be late by even as much as 2 hours. They even tease each other about how bad Ghanaians' timeliness can be!
Food in Ghana
Although Western food is often available, Ghanaian cuisine is delicious and essential to try on any length trip to Ghana.
The main staple foods are cassava and plantain, particularly around Accra and southern half of the country. In the north, the staple food is millet.
Throughout the country, yam, maize and beans are also cooked with. In Accra and the coastal regions in Ghana, tilapia is the main fish. You'll see it being cooked on the streets and it is served up with many types of dishes.
Ghanaian food can be quite spicy. If you don't like hot food, then say no to 'shito sauce', an extra spicy sauce dolloped over your meal.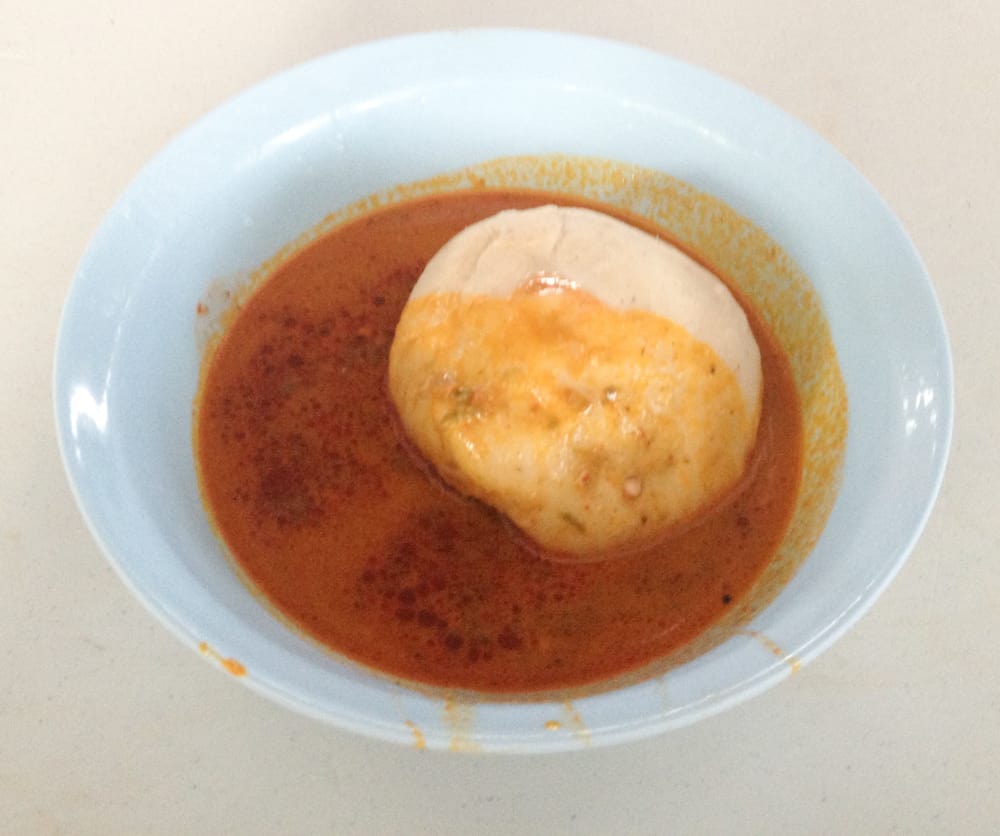 Some key Ghanaian dishes to try:
Jollof Rice – one of the most famous dishes! And the centre of many contests between Nigeria and Ghana as to who makes the best Jollof Rice! It is a tomato and rice dish, served with a fried chicken and shito sauce.
Waakye (pronounced Wacchee) – this is another rice dish served with beans. It isn't often too spicy and is delicious with fried plantain, and other sides such as spaghetti, hard boiled egg and fish or chicken.
Banku – this is a dumpling made of a mix of fermented corn and cassava dough. You will often find this dish with stew and tilapia.
Fufu – similar to banku, this is boiled pounded cassava and plantain. It is often served in soups, like a groundnut soup. You take a piece of fufu dough, dip it in the accompanying stew and eat it! It's delicious. This was my favourite dish in Ghana, I loved it. Sometimes goat is added to the soup, but you often say no goat pieces if you prefer.
Chichinga – mmm, Ghanaian kebab! This is a popular street food and is normally a mixture of chopped vegetables and a protein source, such as chicken or goat. This normally isn't too spicy, although they do sometimes put a spicier paste called suya on it before grilling. Just ask them to stop before they cover the kebab.
Red-red – this vegetarian dish is mild bean stew and is delicious with a side of fried plantain. This is great for those who don't like spice.
Plantain – similar to a banana, but larger and definitely more delicious. Plantain can be boiled, fried or cooked. It can be enjoyed as crunchy crisps too, easily purchased at local stalls.
Bofrot – these are delicious fried balls, that are doughnut-like in texture and taste. I was hooked as soon as I discovered them.
Ghana Travel Guide
So there's my Ghana travel guide, covering all of the essential things to know before visiting Ghana. As you can see, it's a safe, peaceful and vibrant country, with some of the friendliest people on the planet.
Whether you're visiting Ghana for a holiday, a volunteer trip, to visit family or to study abroad, I hope this guide is useful. I'm more than happy to answer any questions you might have on Ghana and put you in touch with locals I know, for example local tour guides.
Please make sure to also check out my detailed post on all of the best things to see and do in Ghana, covering all the key regions.
If you're planning to visit any other African nations, then make sure to check out my other guides, covering Zambia and Zimbabwe, Botswana, South Africa and Morocco.
If you've enjoyed this guide to Ghana, then please do share using the below links!
Wanna see more? Check my Instagram here, my Facebook here or my Twitter here!
Disclaimer: My time in Ghana was entirely paid for by myself. There was no involvement from the tourism board or any local companies. This is an independent guide.
Enjoyed my Ghana Travel Guide? Pin it!