Istanbul is one of the most interesting and mesmerising cities in the world. Straddling continents and dating back thousands of years, Istanbul has been at the forefront of world history. Originally known as Byzantium, and then later as Constantinople, the city was finally given the name Istanbul in the early 20th century.
Istanbul is a beautiful city located on the banks of the Bosphorus River with one half located in Asia, and the other half in Europe. A city like no other, it offers some of the world's most unique architecture, culture, art and food, and the atmosphere in Istanbul is an eclectic mix of cultures, religions, backgrounds and languages.
Because of its unique geographical location and its fantastic national flag carrier – Turkish Airlines, Istanbul often ends up being a stopover location between flights. Or some tourists, such as myself, try to see most of the country in a two-week itinerary, and find themselves with only 24 hours in Istanbul, or less.
But don't worry, one day in Istanbul may not be that long, but you can see a surprising amount of popular attractions and tourist sites in Istanbul in that time.

Visiting Istanbul in one day- Essential things to know
How to get to Istanbul city centre from the airport
For all three major Istanbul airports, Ataturk International, Sabiha Gokcen International and Istanbul International airport, generally the easiest and quickest way is by airport bus or taxi. But be warned, although the distances on the map do not look too far, the traffic can be really bad. It's important to ensure also that when heading to your departing flight out of Turkey, make sure to have the correct airport. There are many options for transfers and connections to the airports – one idea is to GetYourGuide's transfers which I've popped below:
What time of year is best to visit Istanbul?
Istanbul is a unique city with year-round appeal. Summer season (June to September) swells the crowds and the air temperature rises significantly. The very best time to visit Istanbul is the Spring and Autumn months of April, May and October.
Even winter is a great time to visit Istanbul, even though it is cold, it can be magically snowy too.
Getting around Istanbul
Istanbul is absolutely huge. Walking this city in a day wouldn't be possible, however you can walk between several of the major sites. Public transport is very comprehensive and the tram system is particularly straight forward.
However, if you only have one day in Istanbul, then one idea could be to jump on a day tour. With 24 hours or less in Istanbul, it would not be ideal to get lost or disorientated with so many top attractions to see!
GetYourGuide has some amazing tours that are perfect for one day in Istanbul here:
Where to stay in Istanbul
If you're fortunate enough to be able to spend one night in Istanbul too, you'll have thousands of incredible hotels to pick from in this city. There's really no shortage and so many options to cover every taste and budget.
I stayed at the excellent Intercontinental Istanbul located very conveniently next to Taksim Square. It offered the most impressive breakfast and had a lovely pool to enjoy after a long day of sightseeing in the city. You can check rates for this hotel here.
Some of the other best luxury hotels in Istanbul include:
If you're looking for somewhere as more of a comfortable base, these are some of the best value money hotels in Istanbul: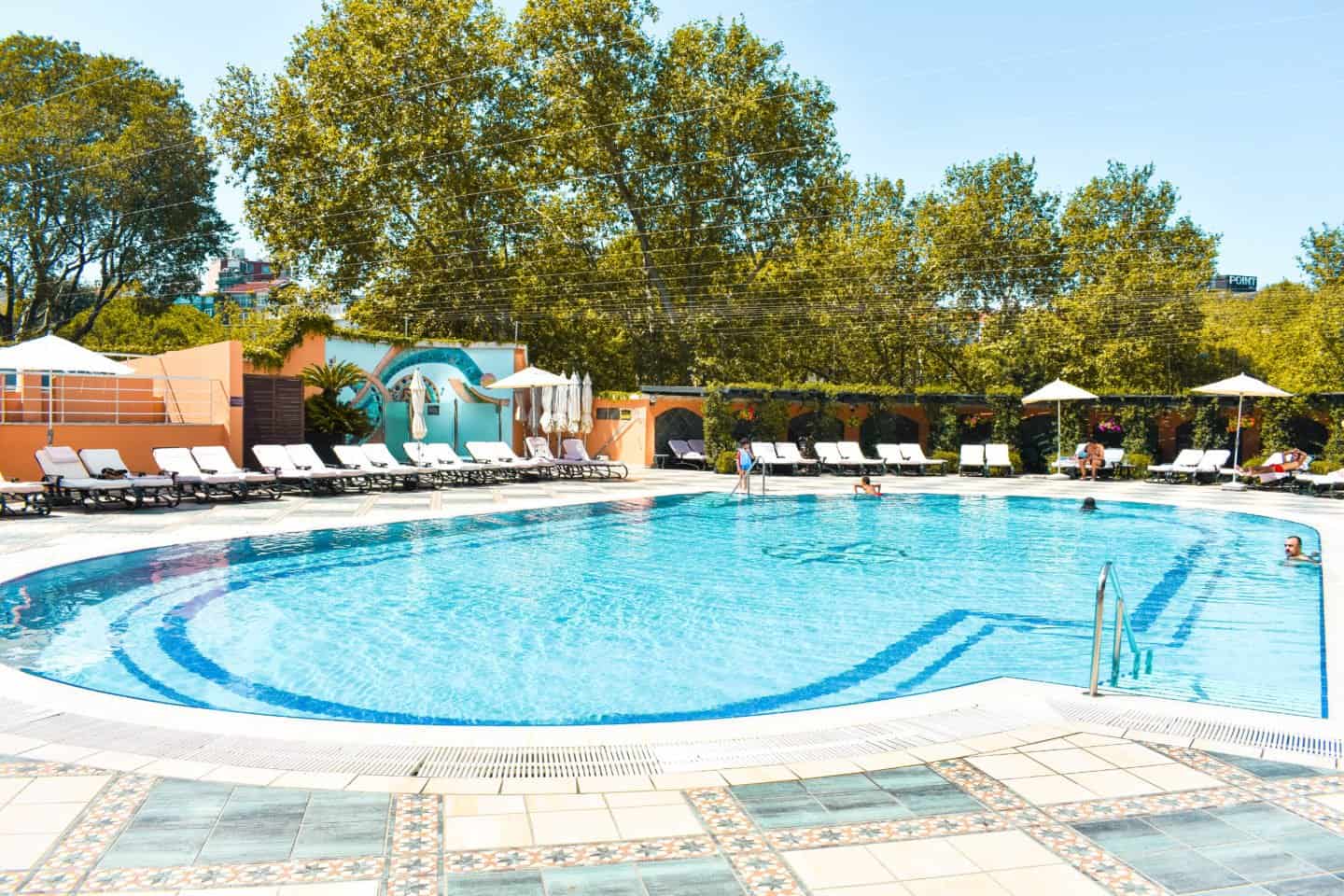 Best things to do in Istanbul in one day
If you have one day in Istanbul, there are a few must see attractions that cannot be missed. These include the Hagia Sophia, the Blue Mosque, the Grand Bazaar, Topkapi Sarayi Palace and the Bosphorus River. Fortunately, these are all located in the old part of Istanbul and with a good map, can all be seen on foot. Amongst the top things to do in Istanbul, trying some of the typical Turkish cuisine in some of the best cafes and restaurants in the city is essential and I've included a few foodie suggestions below.
So read on my top experiences not to be missed during a visit to Istanbul:
The Hagia Sofia
Unmissable on any trip to Istanbul, this Byzantine structure was once a Greek Orthodox Christian Cathedral, before becoming a Ottoman Imperial Mosque and now finally a museum. At more than 1,400 years old, the Hagia Sophia has to be one of the most impressive museums in the world. Intricately designed and with a mix of religions and cultures having influenced its structural elements, it's a completely unique place to visit.
The Blue Mosque, also known as the Sultanahmet Mosque
Located in the historic Sultanahmet area, this spectacular mosque is surrounded by beautiful gardens. A sight to behold, The Blue Mosque is one of the most recognisable structures in Istanbul, with its minarets piercing the skyline from afar. The Mosque isn't actually blue, but its huge domed ceiling inside is adorned with thousands of beautiful blue ornate tiles. Unlike many mosques, tourists are welcome to come inside and you would be expected to cover up to do so.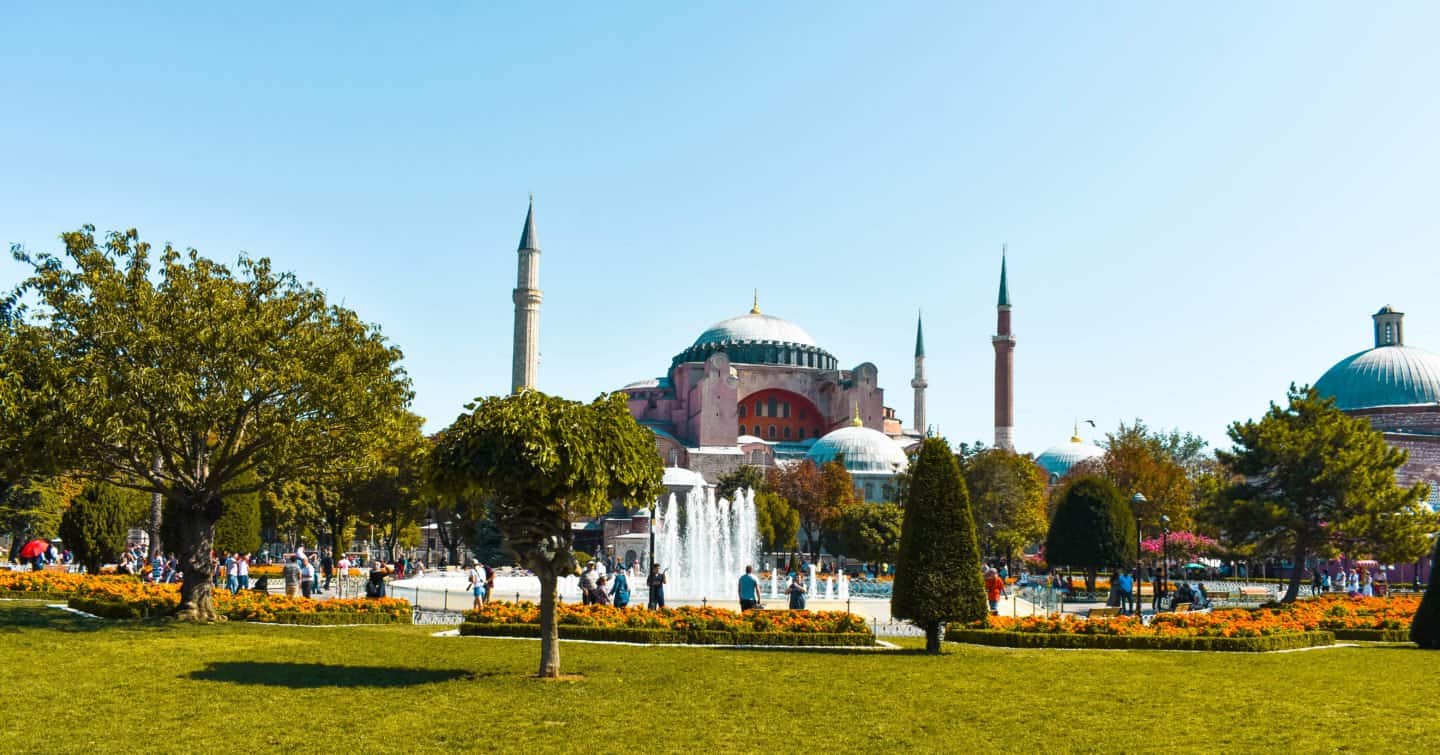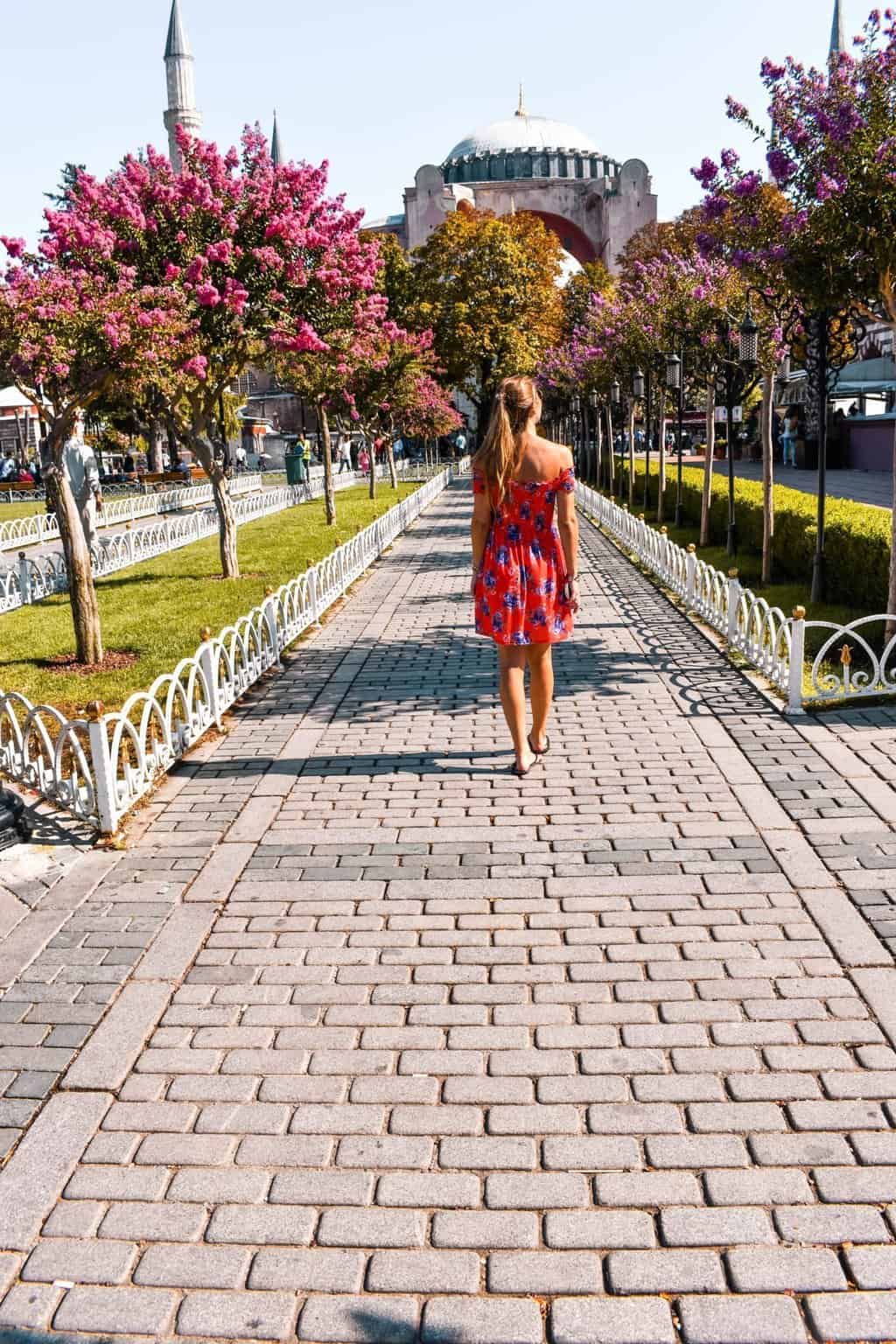 The Galata Tower
Just off one of the city's main streets (Istiklal Caddesi), this Romanesque Tower offers fabulous views across the city. Located in the buzzing Karaköy area, it's surrounded by great cafes and bars and is a must see during a one day visit to Istanbul.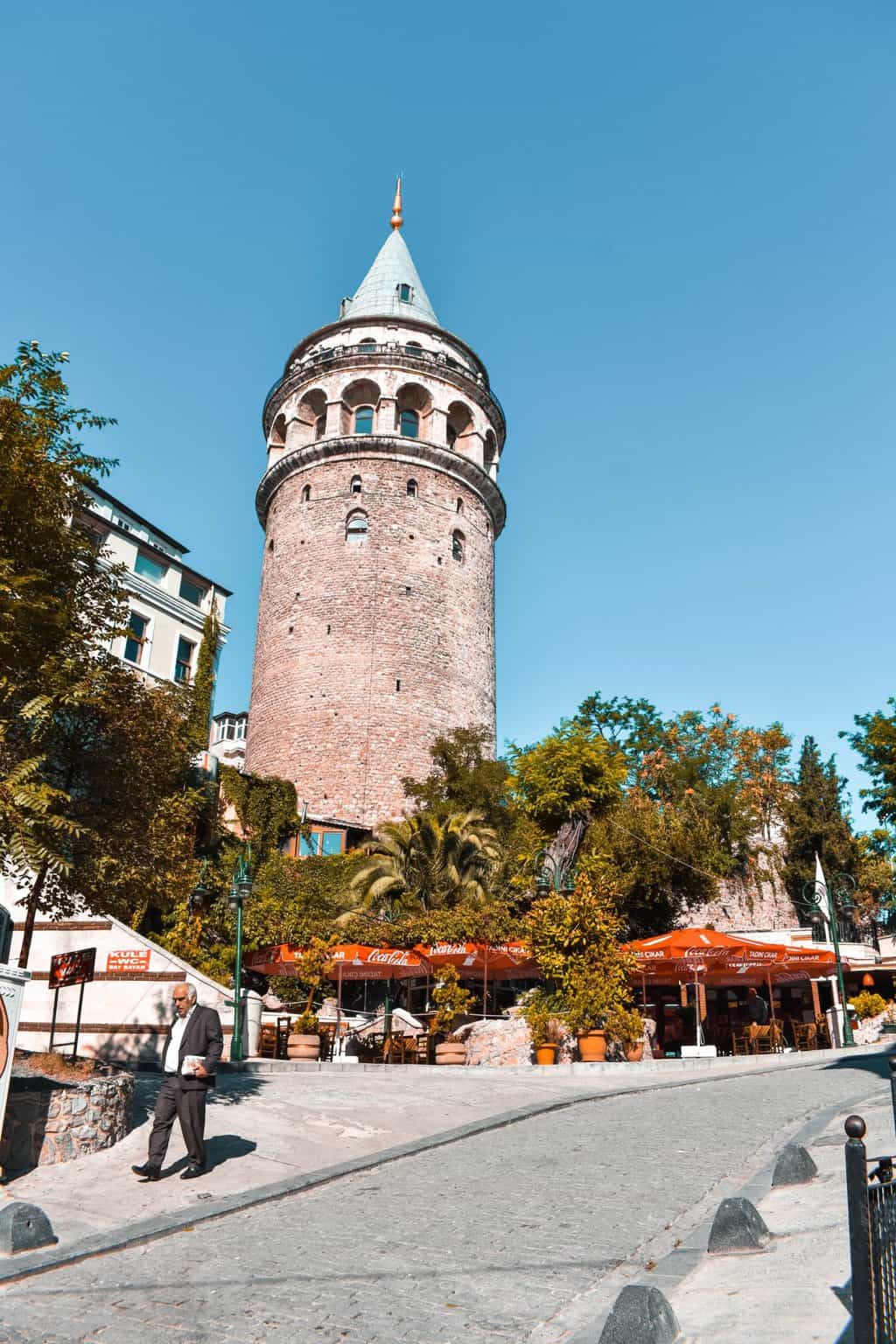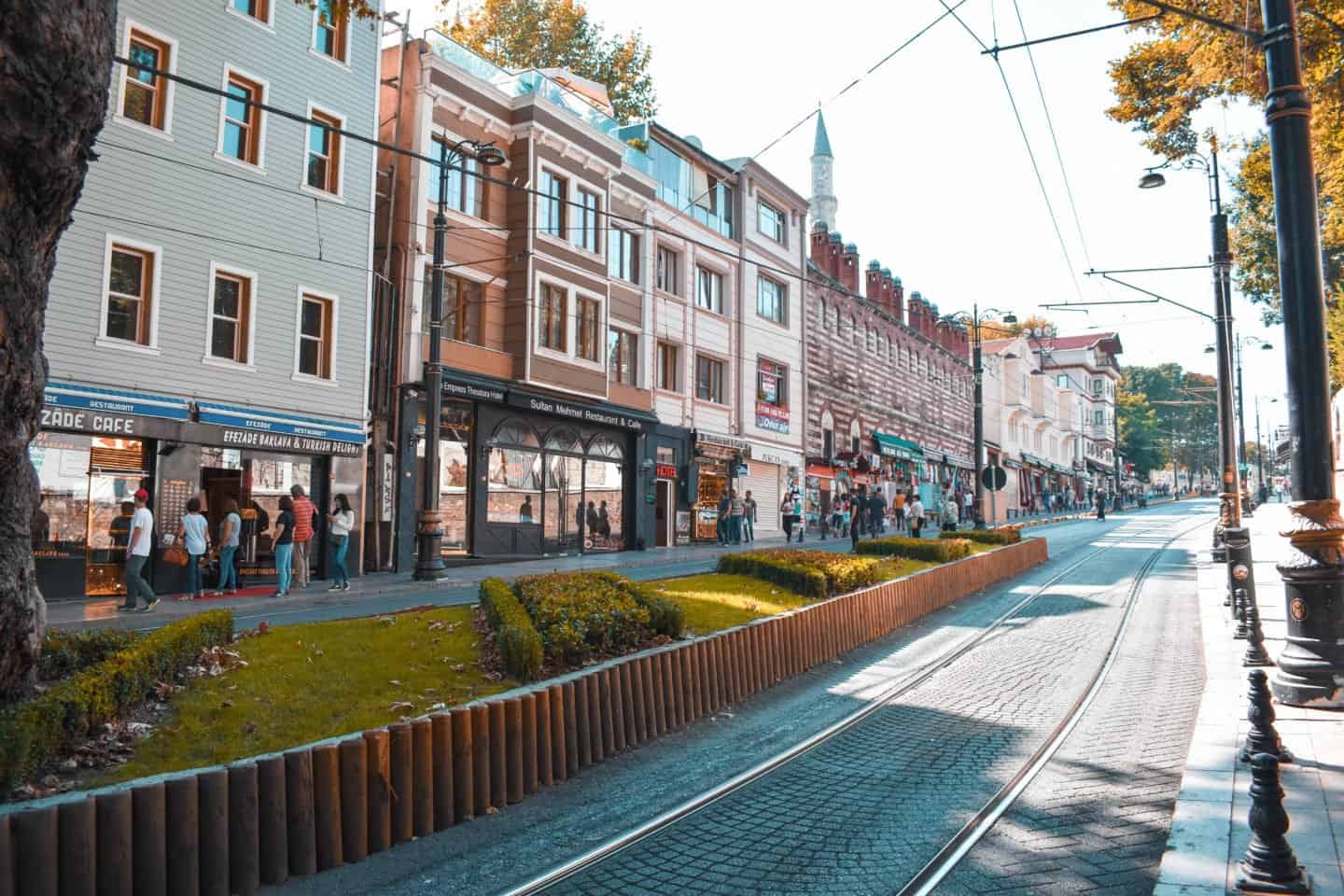 The Galata Bridge and the Bosphorus
A bridge where time can really stand still and where local fisherman wait for their catch. Connecting both sides of the city over the Bosphorus, a slow walk along the Galata Bridge offers phenomenal views in every direction. If you can afford a time, definitely jump onboard a river cruise which departs from the Eminönü docks, just by the Galata Bridge.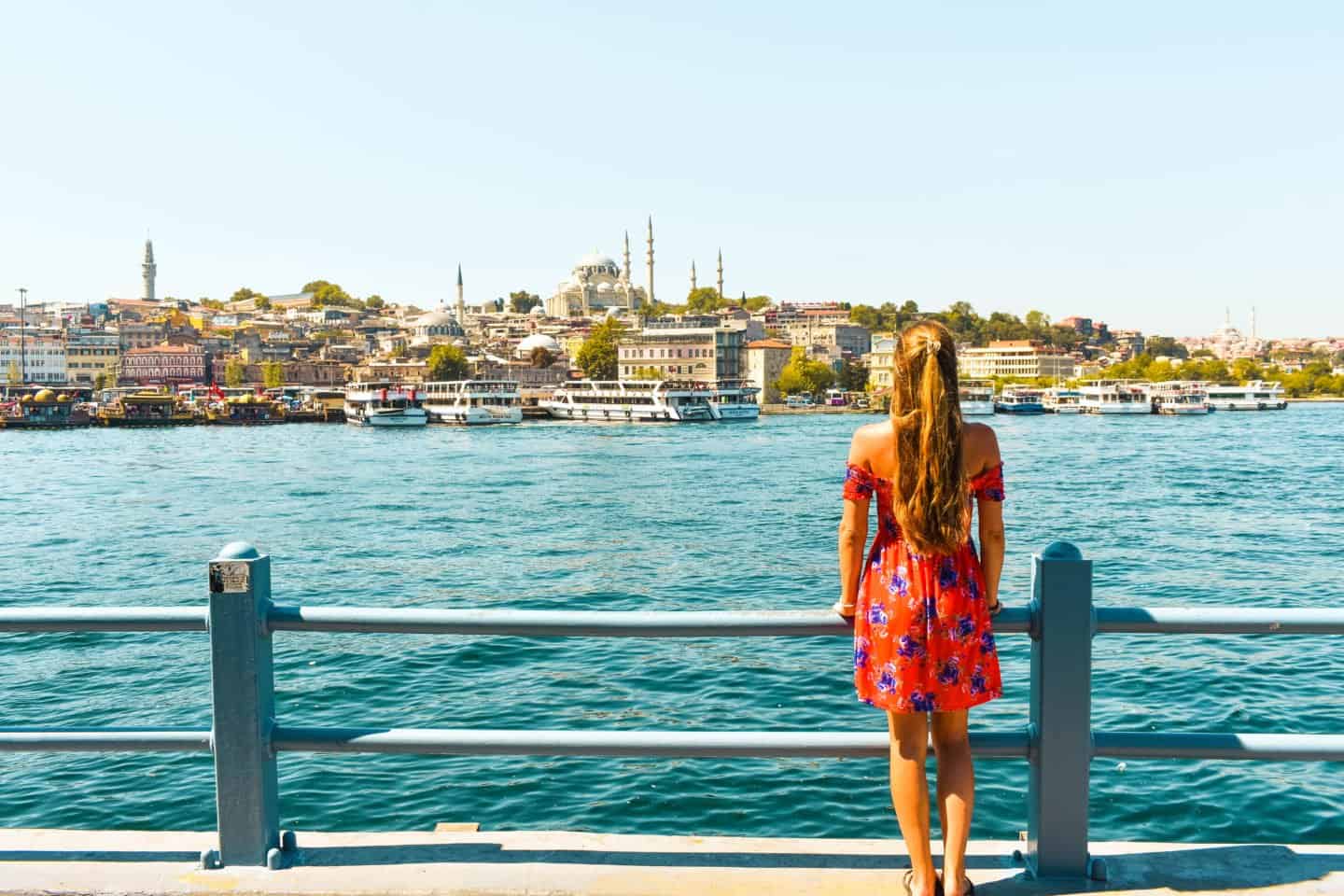 The Grand Bazaar and the Spice Bazaar
The Grand Bazaar is absolutely mammoth, housing more than 4,000 stalls and shops. It is one of the biggest indoor covered markets in the world, so be wary of your route and try not to get too disorientated inside! Thousands of locals and visitors descend on the Grand Bazaar every day, meaning a wonderful opportunity to experience daily life in Istanbul. Whatever you could possibly want, you could probably buy here – just be prepared to haggle your price! Nearby is the Spice Bazaar, another huge market absolutely worth a visit.
Sample the local cuisine
The city has no shortage of great places to grab a bite to eat and try a Turkish coffeee. One of my favourite cafes I came across during my time in Istanbul was the Latife Cafe near the Galata Tower.
Explore the boutique stores on Istiklal Caddesi
This main street stretching from near Taksim Square down to the river at Karaköy is an excellent place to do some shopping in Istanbul. Its international counterparts would be Oxford Street or Fifth Ave, but fortunately, you can find a lot more locally produced products here. I fell in love with the fabrics and interiors shops and couldn't stop buying the beautifully presented blankets and soaps!
This is the heart of Istanbul's shopping, cafe culture and bar scene, so it's enviable you'll end up on this street. It's also quite steep!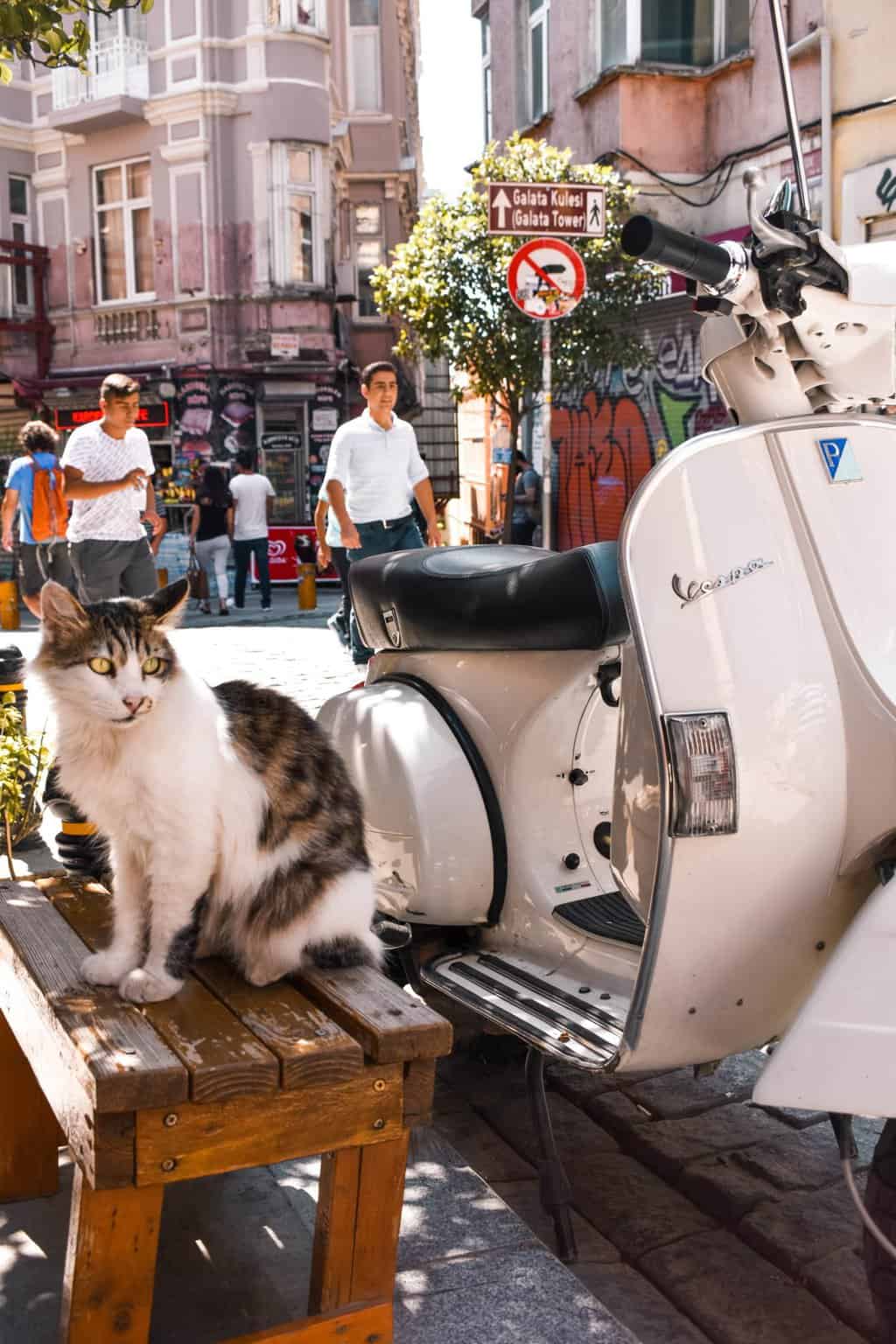 Get friendly with the resident cat population
This is probably isn't essential if you only have one day in Istanbul, but it's fun to know there are cats everywhere across the city! They're pretty friendly too, so if you want to make some feline friends, it won't be hard!
Have you been to Istanbul? I would love to return for longer, and if you're planning to visit for more than one day, then this 5-day Istanbul itinerary might be just what you're looking for.
I did find I managed to visit a surprising number of the top attractions in Istanbul in one day. I really loved meeting all the friendly cats around the city too! Hopefully this blog post will prove useful if you're planning your time in Istanbul, whether that's during a layover or a one day visit within a longer itinerary.
If you're considering a longer trip, you might find my two-week Turkey itinerary here useful, as well as my guides to Bodrum,  Pamukkale, Ephesus, sailing the famous Turquoise Coast and Cappadocia here.
Wanna see more? Check my Instagram here, my Facebook here or my Twitter here!
Disclaimer: This visit to Istanbul, Turkey was entirely paid for by myself and there was no involvement from the tourism board or any hotel. This is an independent guide.
Enjoyed my guide on how to spend one day in Istanbul, Turkey? Pin it!