A Complete Guide to Bodrum, Turkey
I've just returned from the most amazing few weeks travel in Turkey and Bodrum was my first stop. I was so surprised at this town! It was not the back to back package hotels situation I imagined, but instead a cute town with great food and adorable streets.
I think Bodrum should be on any travellers' Turkey itinerary, even if only for a day or night as it made the most wonderful visit! Here's why:
The CUTE streets
Bodrum's little laneways really surprised me and I'd keep coming across tucked away corners of tumbling bougainvillea and gorgeous walk climbers.
Turks are passionate and patriotic people, and their flag is everywhere. Oh, and the evil eye, which is kind of like their national symbol!
A very pleasant afternoon can be spent exploring the streets here, and it would be pretty hard to get lost!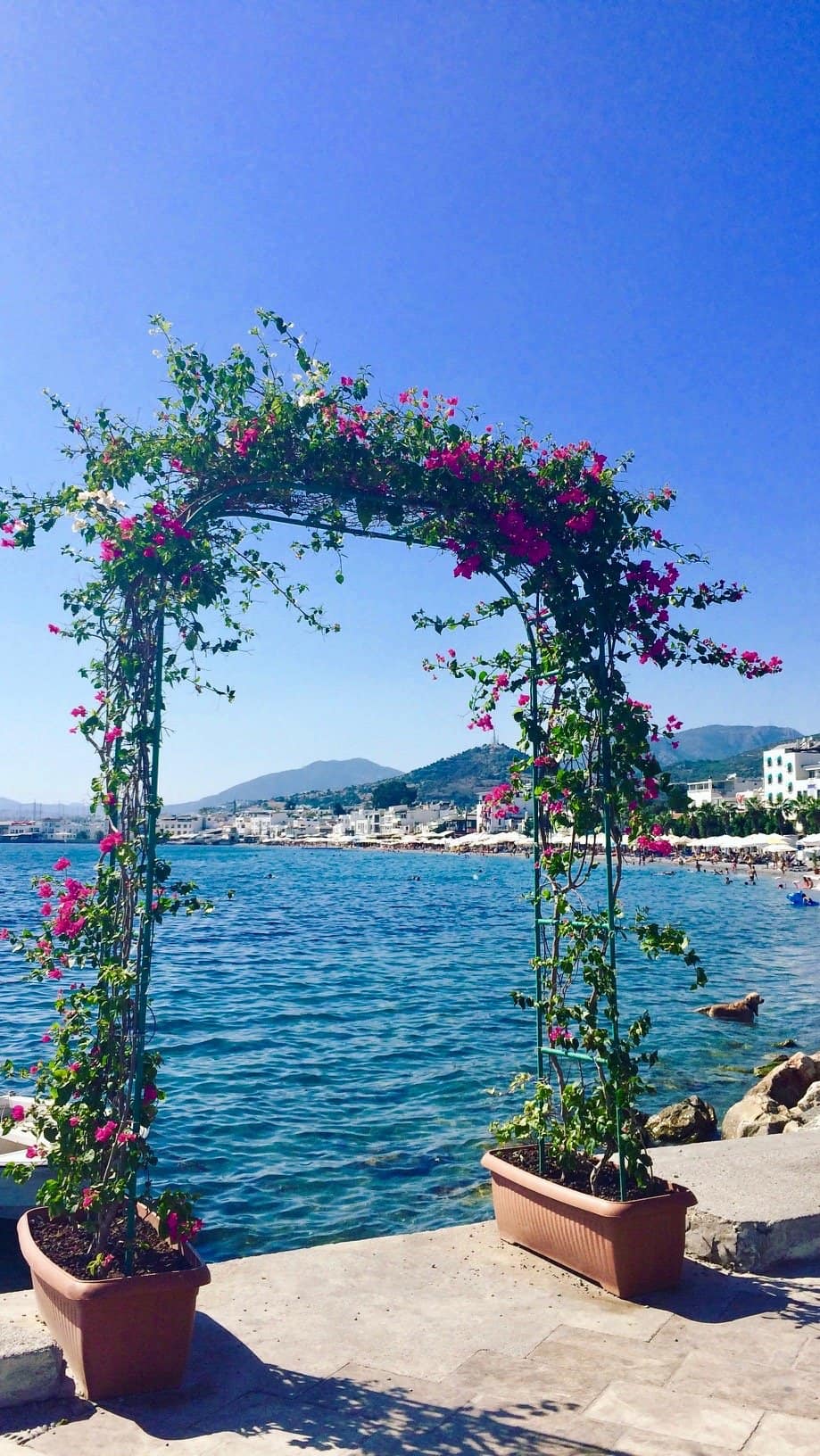 The Restaurants and Bars
As with any coastal town anywhere really, the waterfront by the beach and by the marina is lined with restaurants, but I was really amazed with how beautiful so many of them were!
One restaurant that I fell in love with was Kortan 365 on the waterfront. I later found out that it's a nightclub too which I found quite amusing, considering how impressed I was with the atmospheric interior.
I highly recommend the borek there (white cheese in pastry) and the aubergine salad topped with yoghurt. Oh, and a Turkish coffee of course!
A slice of history..
Castles are always a good idea, and Bodrum's dates back to 1402. It's the towns main tourist attraction, and offers amazing views over the town and the turquoise Aegean Sea.
Head out sailing
Some of Bodrum's best beaches and bays are in the peninsula and can be accessed only by boat. Gulets (Turkish style of boats) line the harbour and 100s of companies offer day trips. You can also sail with ease over to Kos or Rhodes so you can tick a Greek island off your list too, should you wish!
Explore its artisan shops
Bodrum is famous for its sandals! You can buy a great pair of their style leather sandals in many stores. I found myself drawn to the beautiful shell and jewellery stands though.. typical!
Stay in quirky hostels, meet new people and soak up the fun nightlife
I loved the atmosphere in Bodrum, and it's town didn't feel tacky at all. Bodrum is known for some ultra-luxe hotels (Mandarin Oriental, for example), but I was really happy with my very centrally located hostel. The Eskici hotel just metres from the beach and has a cracking pool with a super chilled vibe. Highly recommend!
A Complete Guide to Bodrum, Turkey
So these were my reasons why you should visit Bodrum on your next trip to Turkey. I think the pictures speak for themselves!
Have you been to Bodrum? I'd love to hear if so – drop a comment below!
If you're considering a longer Turkey adventure, you might find my itinerary here useful, as well as my guides to Pamukkale, Ephesus, sailing the famous Turquoise Coast, Istanbul and Cappadocia here.
If you've enjoyed this post, feel free to share using the below links!
Wanna see more? Check my Instagram here, my Facebook here or my Twitter here!