Top Things to Do in Cappadocia
Thinking of visiting the amazing fairytale chimneys and valleys of Cappadocia? I've put together a list of the top things to do and see in the area – so read on to find out more!
A Hot Air Balloon Ride
It goes without staying that this is an absolute bucket list experience for many, as well as being the sole reason travellers visit Cappadocia. It is as incredible and as special as you can possibly imagine.
There are a fair few companies in town offering rides, and your hotel will be able to too. Butterfly Balloons is widely considered the premium company to go with, as they offer more private rides with less people.
However, we went with a company called Kapadokya Balloons, whose service and experience was faultless! You even enjoy a champagne reception at the end of your flight!
Visit the Göreme Open Air Museum
A bit of an otherworldly destination, the Göreme Open Air Museum is a vast complex of monasteries and churches. The whole complex dates back to the 10th, 11th and 12th centuries. Each carved into the rock faces and with beautiful and well-preserved frescoes, it is quite something.
It is included on the UNESCO World Heritage List, and for good reason. You can easily visit here alone, as it's just a short walk from the town centre, but I highly recommend going with a guide. It would be impossible otherwise to really grasp an understanding of this truly unique place and learn its unusual history without a local guide.
Visit Uçhisar
The small village of Uçhisar is essentially a giant rock and the tallest point in Cappaddocia. It has a spectacular panoramic viewpoint which draws travellers who want the next best view, without going up in a balloon. Most of the cave homes here have been deserted, which provides a unique opportunity to have a bit of a nosy!
Explore Pasabag (Monk's Valley)
One of the best places in the area to explore the famous 'Fairy chimneys' that dominate the landscape. The locals that used to live here cut into these fairy chimneys. So rather than living at the top, they created rooms that are 10-15m above ground level.
Pasabag has some of the most striking fairy chimneys in Cappadocia, with some having twin and even triple rock caps. You can easily lose an hour or two wandering around this valley and climbing onto the rocks. Definitely visit earlier than than later, as it definitely gets busy in the afternoon!
Take a photo stop at Devrent (Imagination Valley)
A little bit different to the rest of the valley as this does not consist of cave homes or churches, or fairy chimneys. But in fact, its lunar landscape which consists of many different rock formations, all of which happen to look like animals. Let your imagination run free and you might see camels, snakes, seals, dolphins, a dragon. Some even say they can see Jesus too.
Stop by the village of Cavusin
This old Greek village is often overlooked by visitors to Cappadocia. This is a shame as it is  actually a great opportunity to have a real poke around the homes. In fact, some are even for sale – if you so wish!
Tuck into the local food
As with anywhere, you've always got to get stuck into the local cuisine. Cappadocia offers many great places to eat Turkish food, but I highly recommend a dining experience in the Avanos Valley. Arranged for us by Turkish Heritage Travel, we visited the owner's family home in the valley with our tour guide Barış Şahin. The food served was fantastic and all vegetarian, and the location was out of this world!
Stay in a cave hotel
There aren't many places where you can stay in a real cave hotel that dates back centuries. In Cappadocia you can and I highly recommend the incredible Sultan Cave Suites, and you can read my full review of my stay here.
Watch the sunrise
A sunrise in Cappadocia is pretty special. I've never seen anything like it. The sky fills up silently with floating hot air balloons, giving a magical effect like nothing I have ever experienced. One of the best places to witness this wizardry is from the Sultan Cave Suites terrace, and I've put a full guide here on how to make the most of this.
Wander the town
It's quite something to wander a town surrounded by otherworldly fairy chimneys! Oh, and you can meet all the cute pups in town!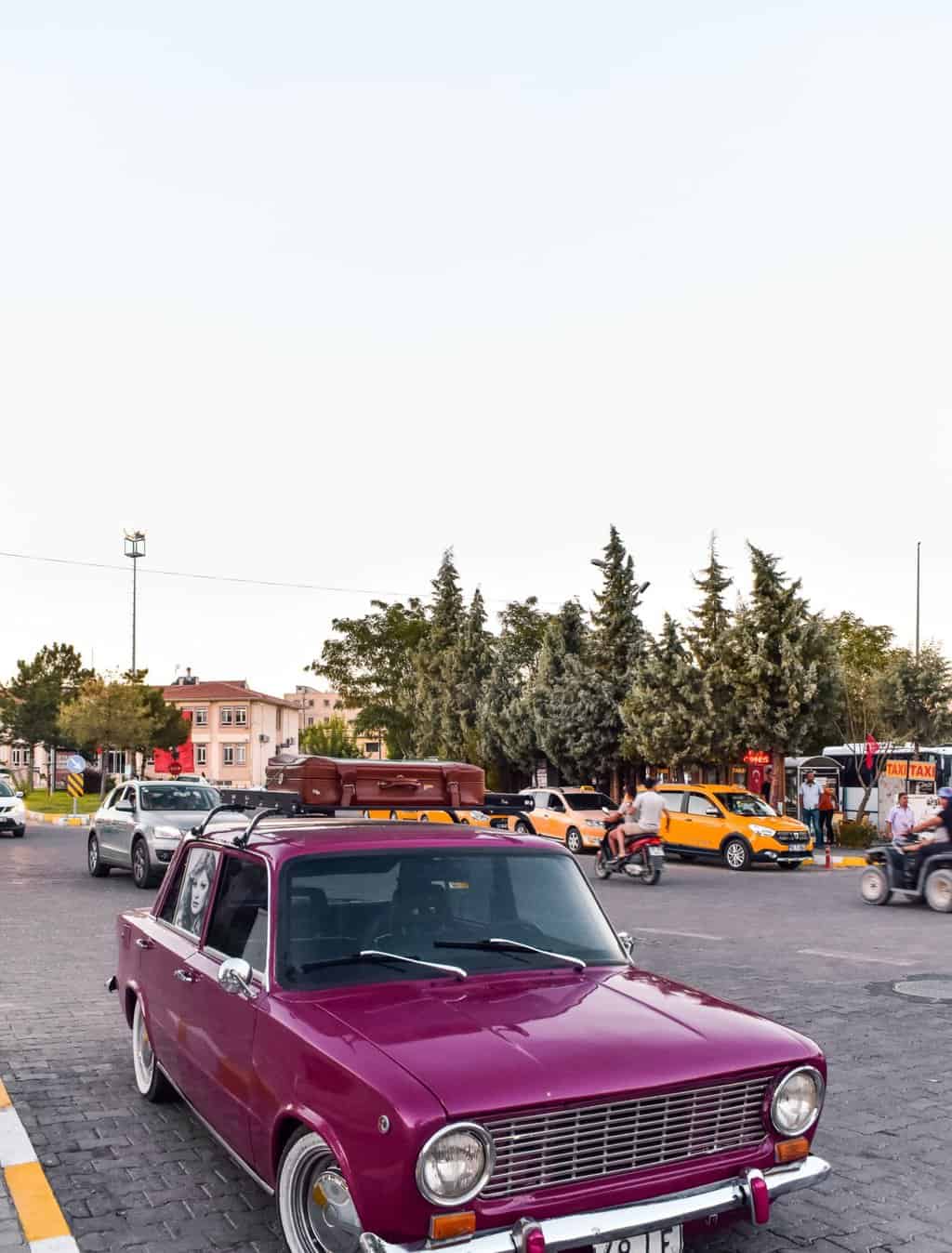 Top Things to Do in Cappadocia
I hope this has been helpful if you're planning on heading to the amazing town of Göreme and Cappadocia.
If you're considering a longer Turkey adventure, you might find my itinerary here useful, as well as my guides to Bodrum,  Pamukkale, Ephesus, sailing the famous Turquoise Coast and Istanbul.
Feel free to ask any further questions in the comments section below!
If you've enjoyed this post, feel free to share using the below links!
Wanna see more? Check my Instagram here, my Facebook here or my Twitter here!