Visiting Essaouira from Marrakech is pretty straightforward, making it a great day trip to consider.
The pretty coastal town is a lovely stop for one or two days respite from the madness of Marrakech, or seperately as an interesting stop if you're travelling Morocco's coastline.
It's very relaxed, slow and has a great laidback vibe. There isn't a multitude of tourist sites to see so no sprinting about trying to tick x, y and z off your list. Instead, there's a huge gorgeous sandy beach with several watersports and sandsports on offer, a colourful, lively harbour and a really pleasant, calm medina.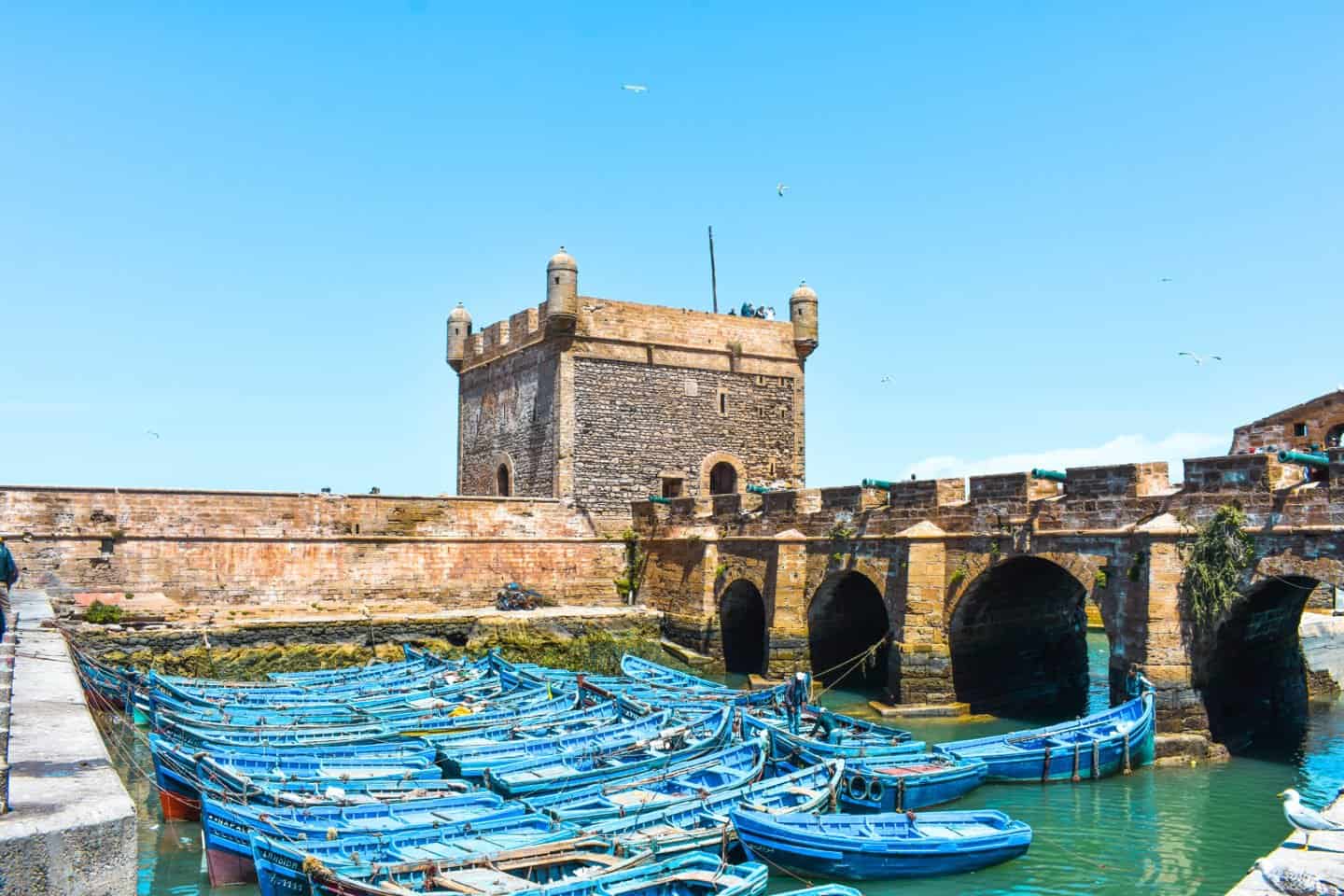 Read on for my full guide on Essaouira and all the information you might need before venturing there.
Visiting Essaouira from Marrakech – How to get there
Most tourists are likely to catch a bus or taxi in from Marrakech, but you can also fly directly into the Essaouira airport now from London airports if you're more interested in staying a week.
We opted for a public bus, which although a little bumpy, made for a straight forward journey taking about 4 to 5 hours.
The roads in Morocco are pretty decent and had we known, we might have hired a car. It's an easy drive and you'd definitely knock a fair few hours off the bus time without all of the stopping.
Where to Stay
As I've mentioned, visiting Essaouira from Marrakech in a day is easily do-able but it's also a very pleasant place to spend the night. We stayed at Riad Inna, and loved it. A cute hostel-boutique-hotel type place, with lovely furnishings and a very central location.
How to spend a day in Essaouira
I decided that of all the places I visited in Morocco (and Essaouira was the penutiltimate stop), here had the very best shopping.
The little stores are so lovely to shop in, the owners kind and patient. I felt the quality of all the items were better too than in other places in Morocco.
Best of all, the medina is really easy to navigate!
2. Explore the fishing port
Essaouria is Morocco's third biggest fishing port and any day of the week you'll find it busy and bustling. There's tons of fresh seafood to buy on the harbour and it's a fantastic place to see Moroccan's going about their daily lives!
It's also the location of Essaouira's most iconic photo spot, the blue fishing boats and medieval walls.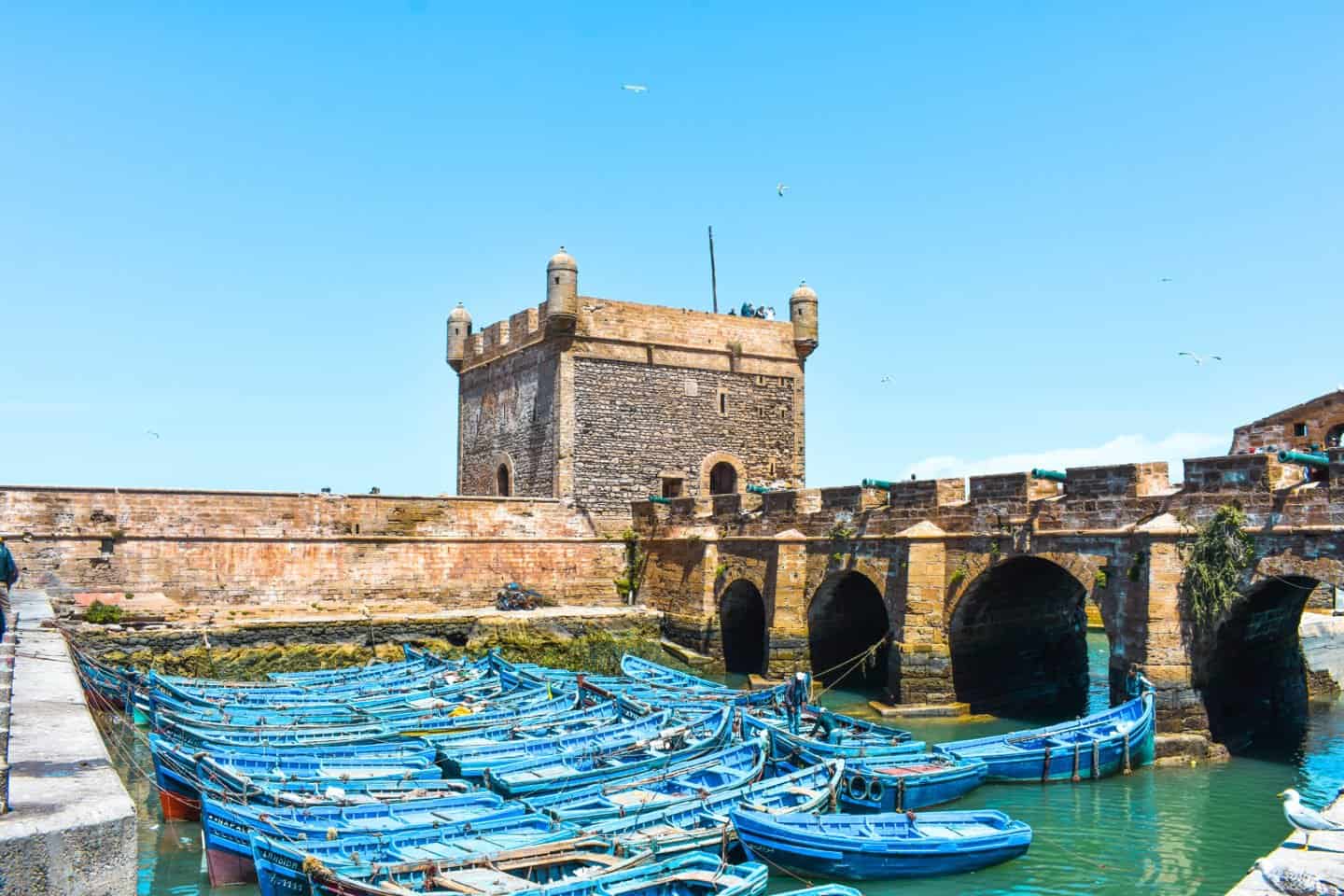 3. Wander along the beach
Essaouira' beach stretches for miles along the coast away from the town. It's a popular place to grab a camel ride or learn to kitesurf, as the conditions are optimal .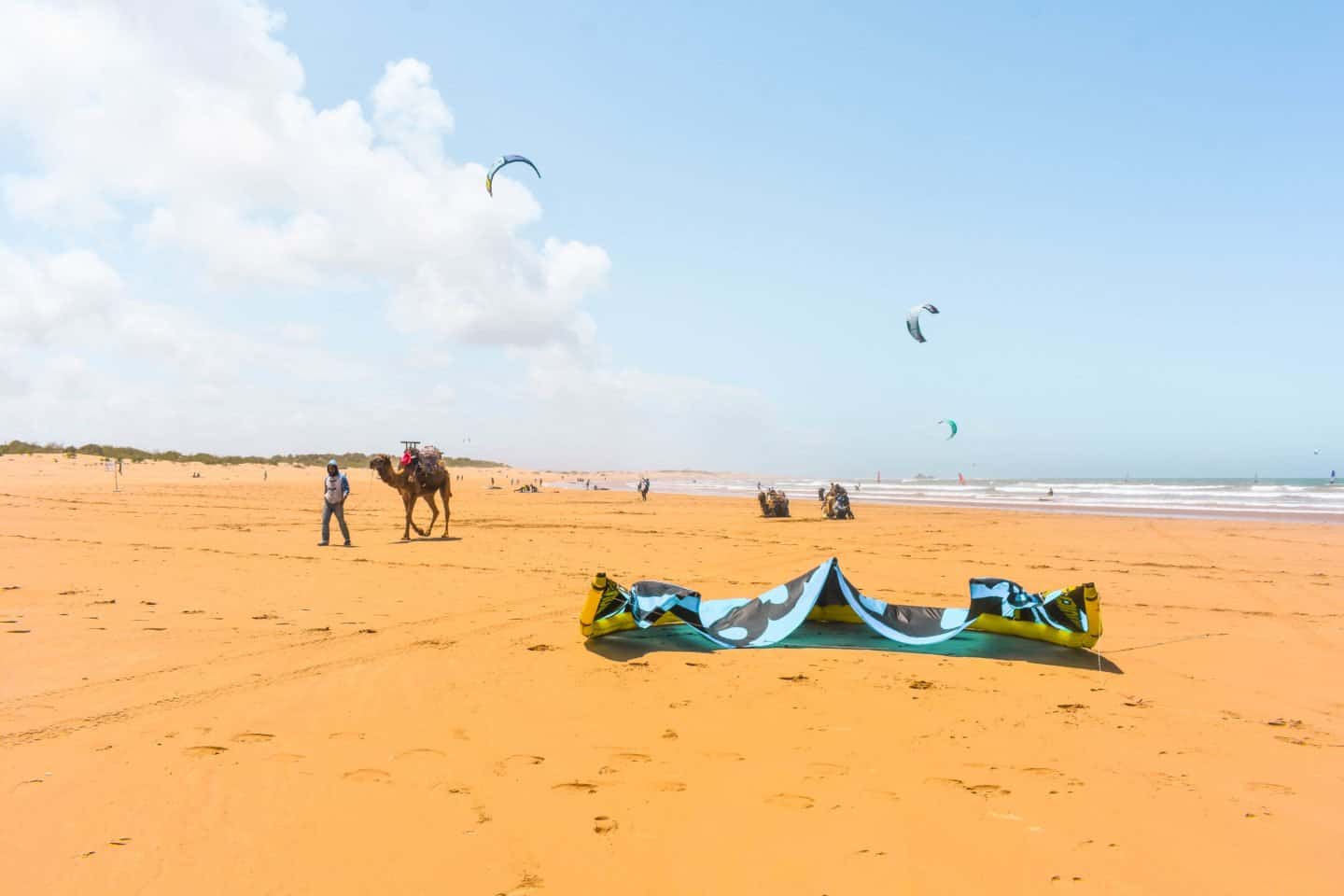 Aaaand that's about it!
It's a gorgeous, calm and charming little town offering a chilled out version of Morocco. If you're looking for even more ideas on things to do in Essaouira, then check this great post here from Journal of Nomads.
I hope this post has been useful for anyone visiting Essaouira or wondering if it's worth the journey from Marrakech (read my city guide here). Feel free to ask any further questions in the comments section below!
If you've enjoyed this post, feel free to share using the below links 🙂
Wanna see more? Check my Instagram here, my Facebook here or my Twitter here!